Healthy Blueberry Muffin Overnight Dessert Oats
Love Blueberry Muffins but don't love all the calories, fat, sugar and artificial ingredients?  Then try this Healthy Blueberry Muffin Overnight Dessert Oats recipe!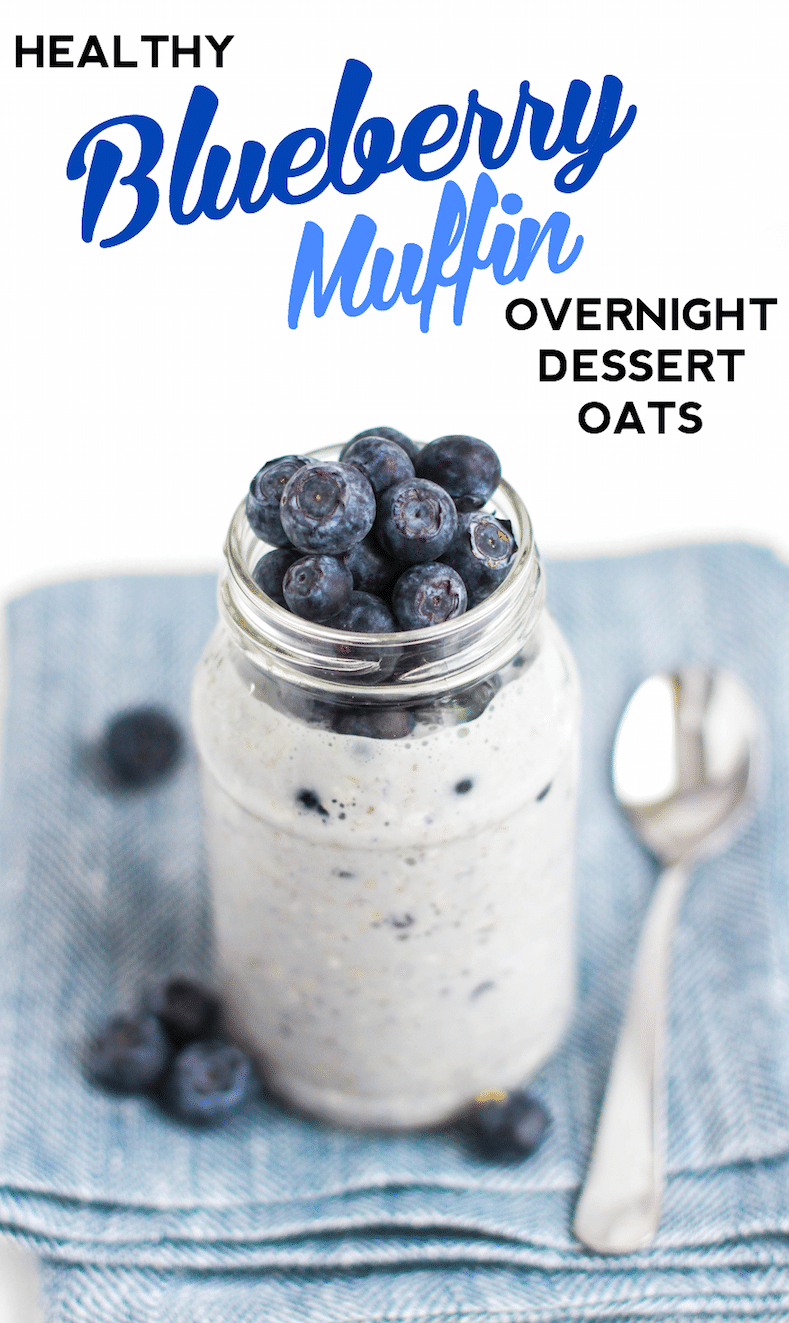 These dessert oats are sweet, delicious, and 100% satisfying, just like dessert…  you'd never know it's refined sugar-free, butter-free and oil-free!  Oh, and it's super easy to prepare too.  It literally takes about 5 minutes of prep at night.  And 5 minutes of prep tonight = no breakfast prep in the morning.
Whoop whoop!
.
Here are the steps:
1.  Mix all the ingredients in a bowl.  Cover and refrigerate.
2.  Sleep.
3.  Roll out of bed (or jump out, it depends on how hungry you are)
4.  Open fridge door.
5.  Spoon. In. Face.
😉
.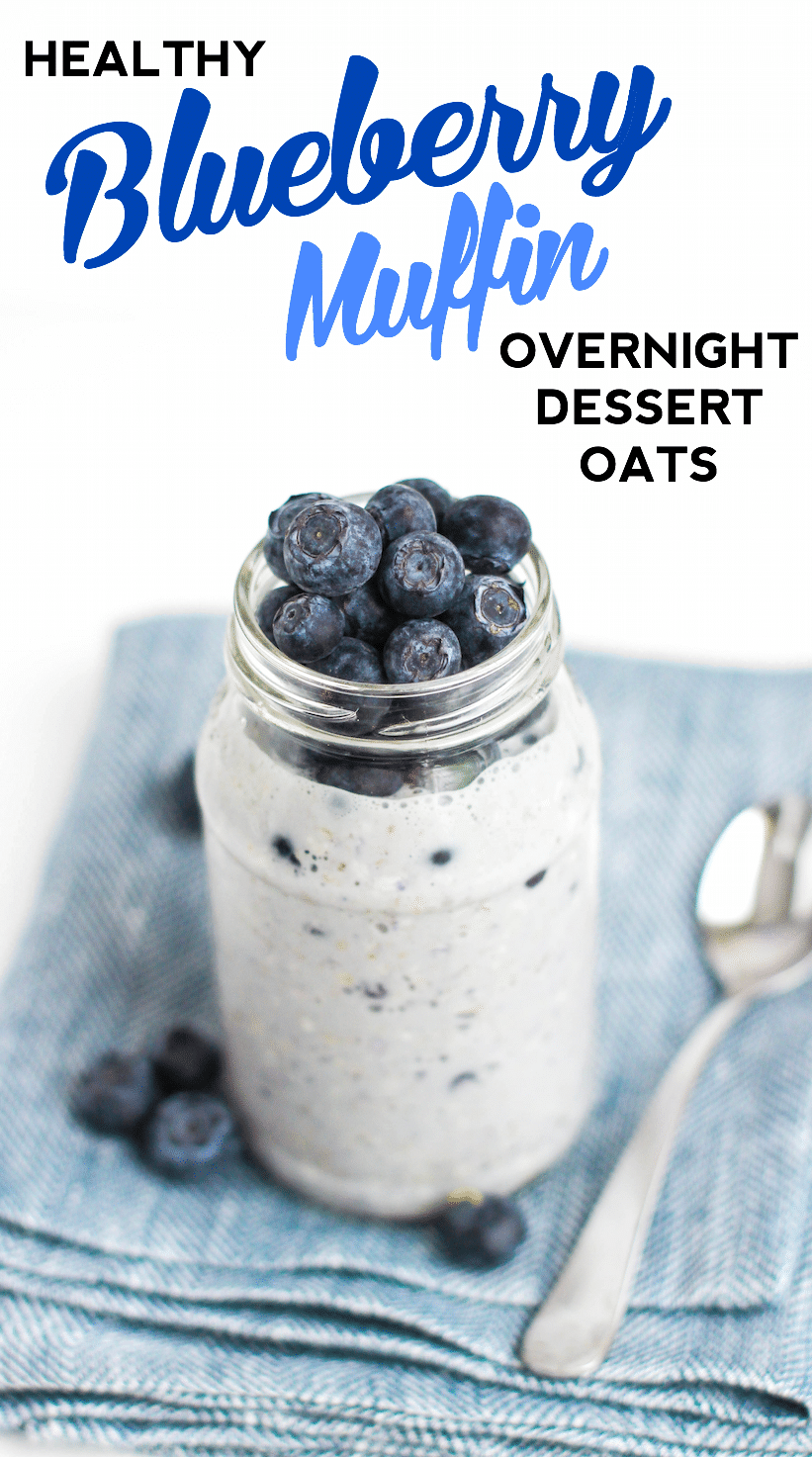 Healthy Blueberry Muffin Overnight Dessert Oats
Prep Time: 5 minutes
Cook Time: 0 minutes
Total Time: 5 minutes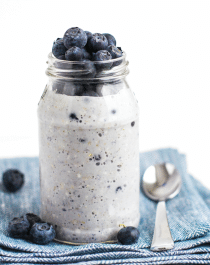 Fat per serving: 6
Calories per serving: 250
Ingredients:
Directions:
In a bowl, stir together the oats, Truvia and salt.
Stir in the milk, frozen blueberries and vanilla extract. Cover and refrigerate overnight.
EAT!
All images and text ©
.
If you want super duper creamy oats with a hit of protein, add ¼ cup of Greek yogurt to the recipe!  If you're vegan, feel free to stir in ~1-2 tablespoons of vegan vanilla protein powder (I like SunWarrior) plus a splash more of milk.
.
Here is the recipe's nutrition label:
In comparison, here is the nutrition label for a Starbucks Blueberry Muffin.
I choose the oatmeal!  It's full of fiber and complex carbohydrates with none of the added sugar.  The Starbucks Blueberry Muffin has more than 7 teaspoons of sugar and only 1g of fiber, that's why the muffin won't keep you full and you'll crave another one in about…  10 minutes?  Hah.
This oatmeal kept me full for HOURS despite my cheetah metabolism.
This oatmeal is amazing all by itself, but it's even more delicious with some crumbled walnuts on top for some crunch.  Any nut or nut butter works though  🙂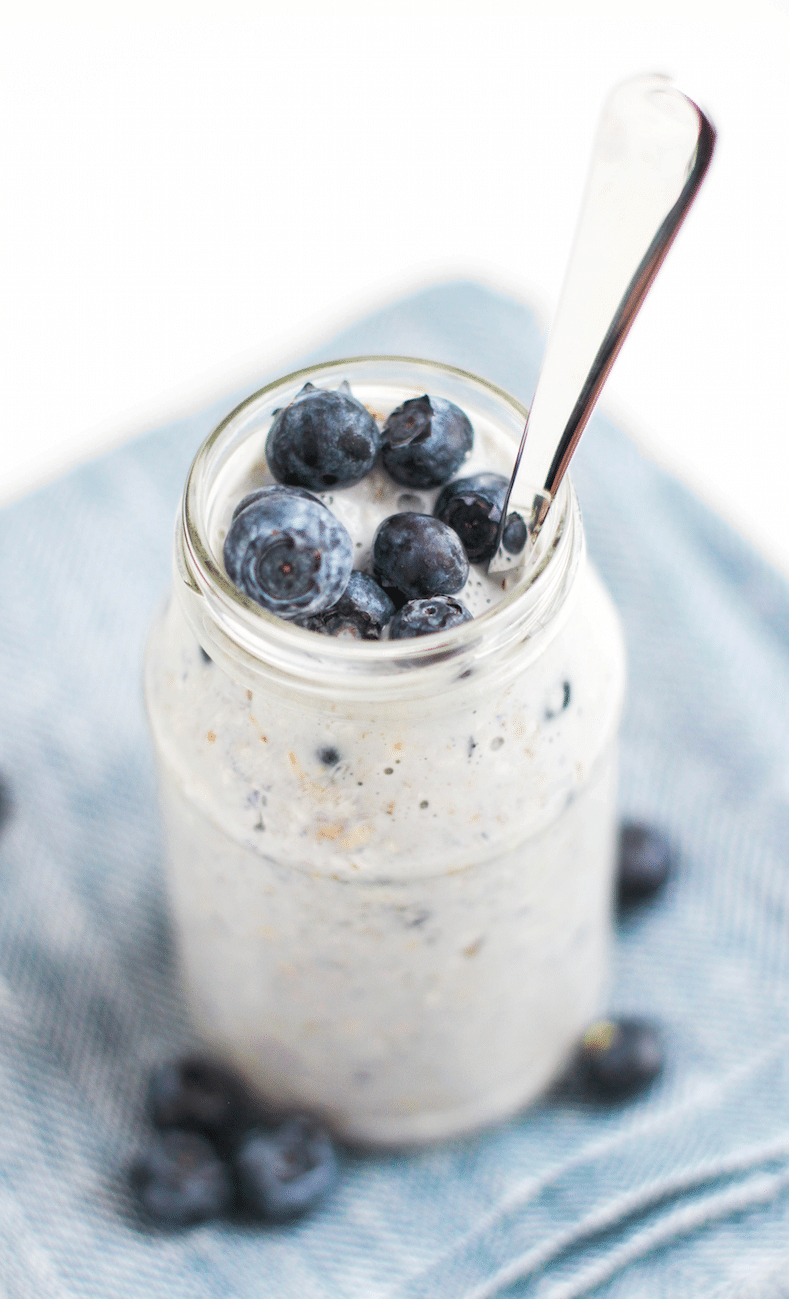 Enjoy!
.
With love and good eats,
.
– Jess
.