Healthy Chocolate Chip Cookies
Me + Dessert  =  Fly + Lamp
…
Bad image, but it's so true.
So onto the cookies shall we?  🍪
Okay, so first of all I'd like to apologize for not coming out with a healthy chocolate chip/chunk cookie recipe sooner.  I was so intimidated.  All chocolate chip cookies have a ton of butter and a bucket full of sugar.  That won't be happening here, people.
Here at Desserts with Benefits, we make nutritious recipes  😝
So, these Healthy Chocolate Chip Cookies are made with whole grains, no butter and most importantly, NO white sugar!  And to make the cookies suitable for everyone I made them eggless.  These cookies are soft, buttery and sweet.  I'll take a whole stack of cookies, thank you very much  😏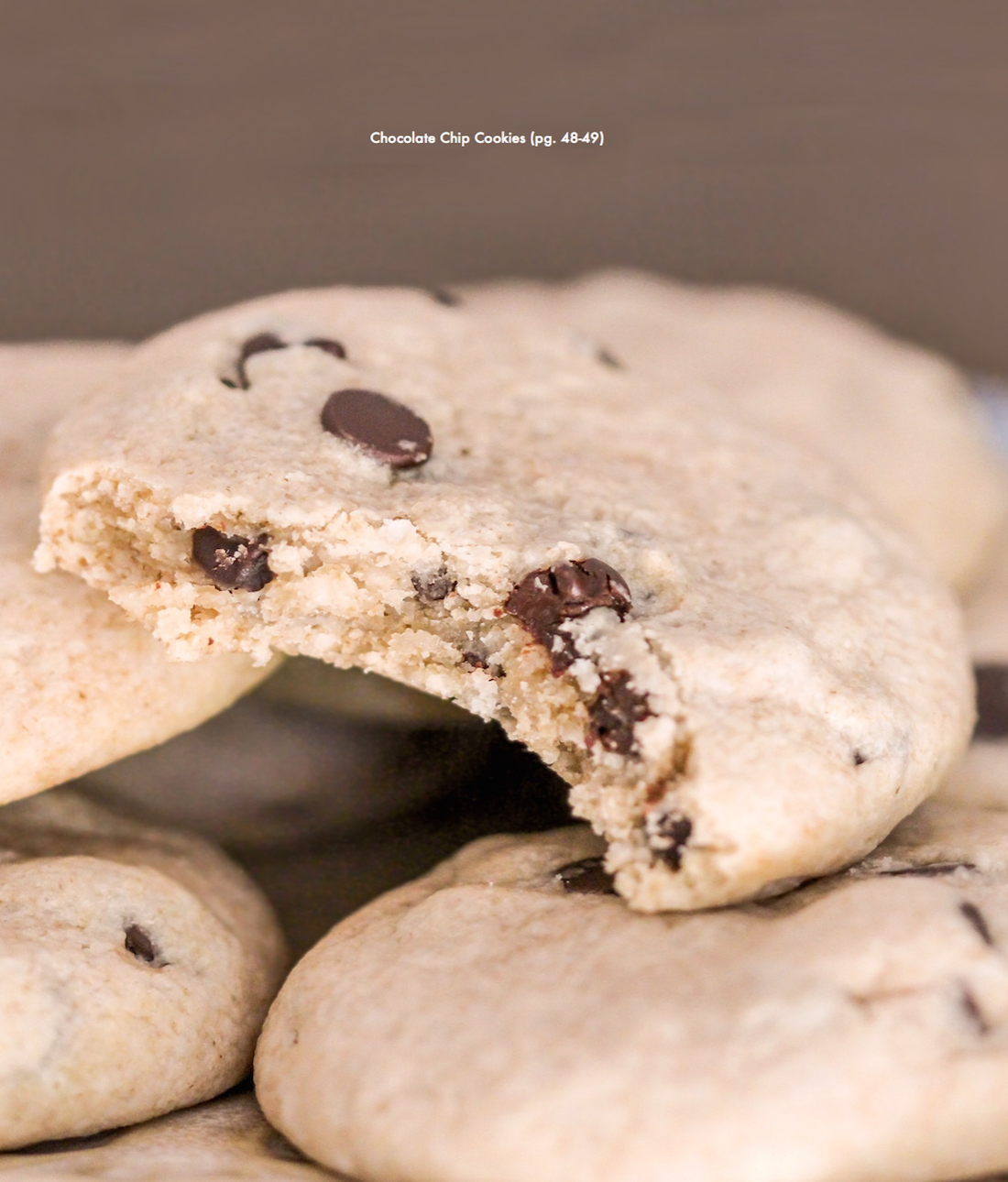 Healthy Chocolate Chip Cookies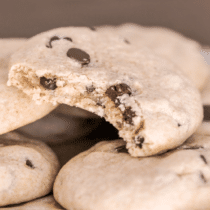 Ingredients:
Oat Flour
Granulated Erythritol
Double-Acting Baking Powder
Salt
Coconut Oil
Unsweetened Vanilla Almond Milk
Vanilla Extract
Natural Butter Flavor
Liquid Stevia Extract
No-Sugar-Added Dark Chocolate Baking Chips
Directions:
Notes:
I originally wasn't going to share the recipe here because I worked so incredibly hard on publishing 
Naughty or Nice
.  But, I understand not having a recipe here can be frustrating.  So, I'll meet you halfway...  how does that sound?  I'll show you all the ingredients I use in the recipe.  That way, you can determine on your own whether or not the cookbook is for you!