Healthy Coffee Cake
Healthy Coffee Cake — a fluffy and moist vanilla cake with a cinnamon-sugar layer hidden inside and a delicious crumble on top  ☕️🎂
So sweet and addicting and delicious, it's seriously hard to believe it's refined sugar free, low fat, high protein, high fiber and gluten free!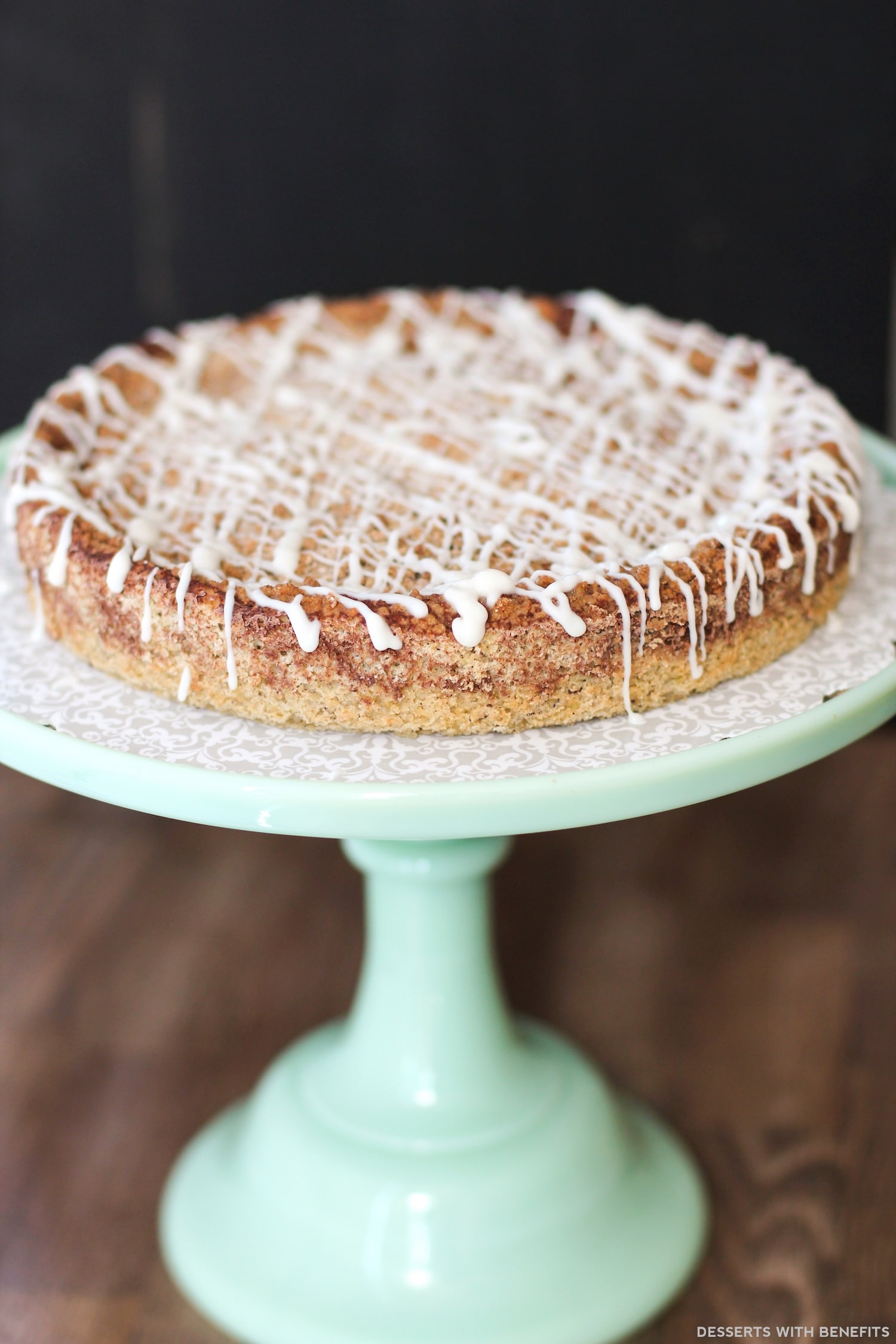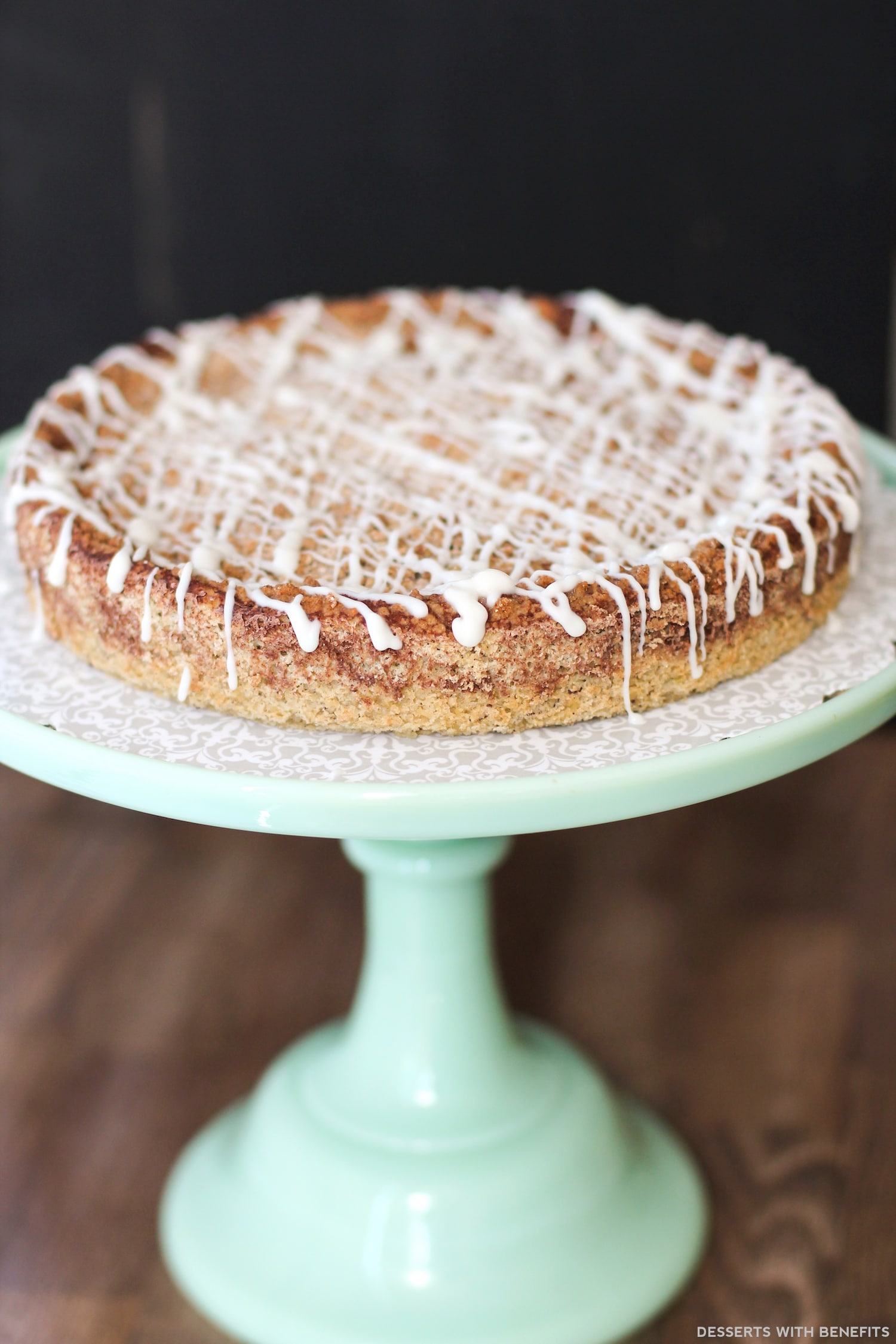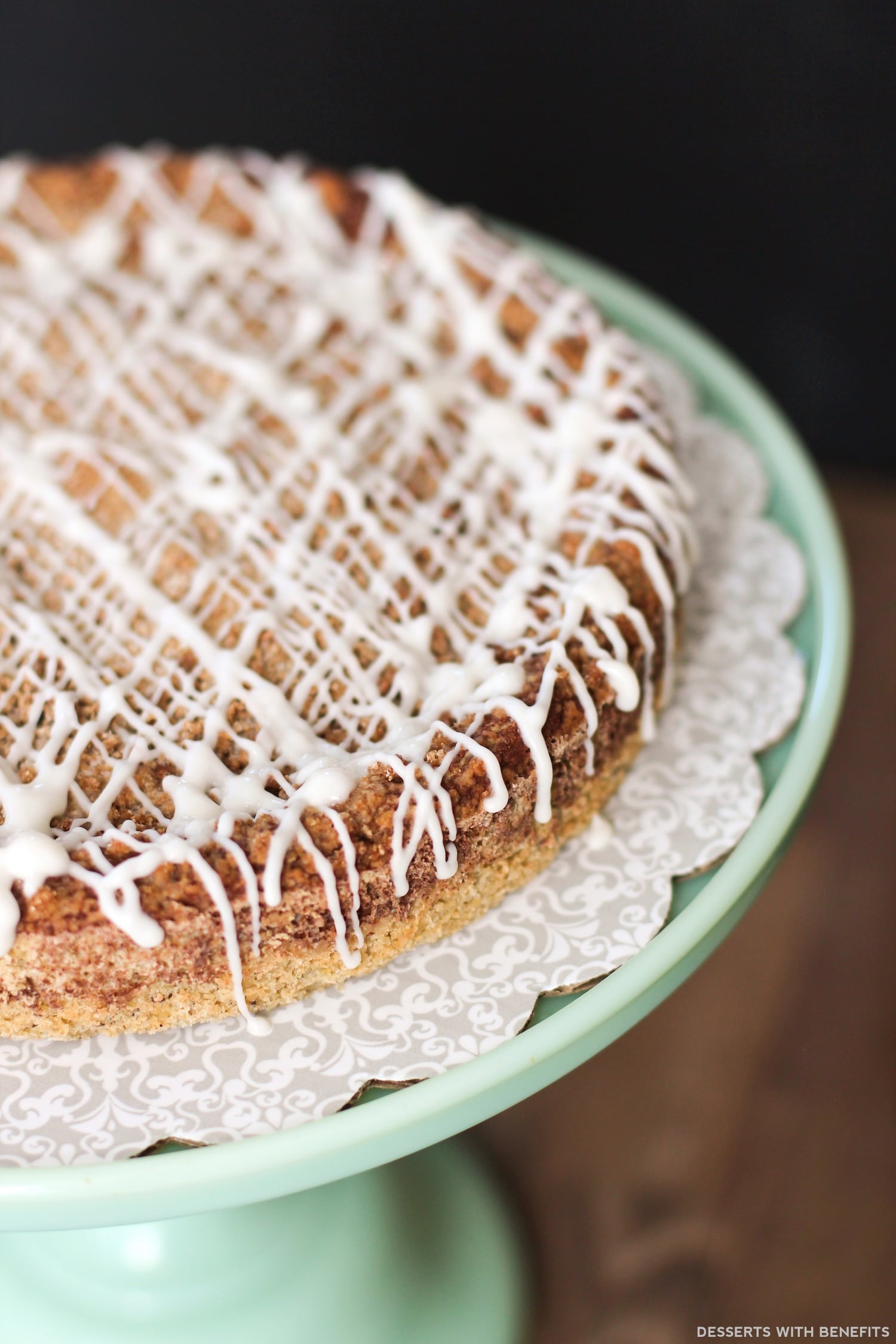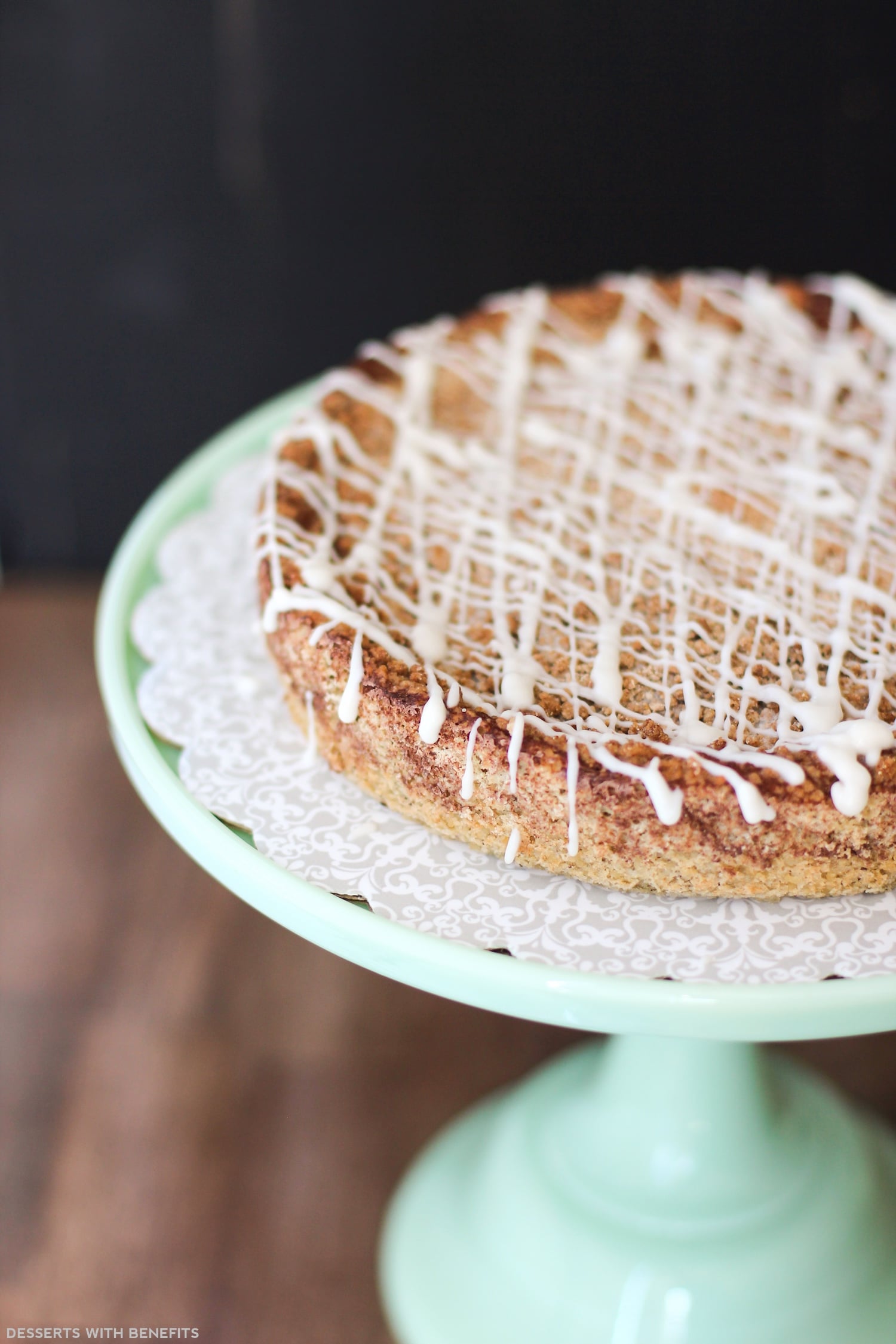 Can you believe it's February already?!  At work, we have to date everything we bake off so we know exactly when each dessert was made.  All day yesterday I was writing 1/31 (even 1/30 a few times) instead of 2/1 because it's hard to comprehend that it's already the second month of the new year.
And speaking of the new year…
RESOLUTTIONNSSS!
*crickets*
Did we all forget about those?
*whistles and looks away*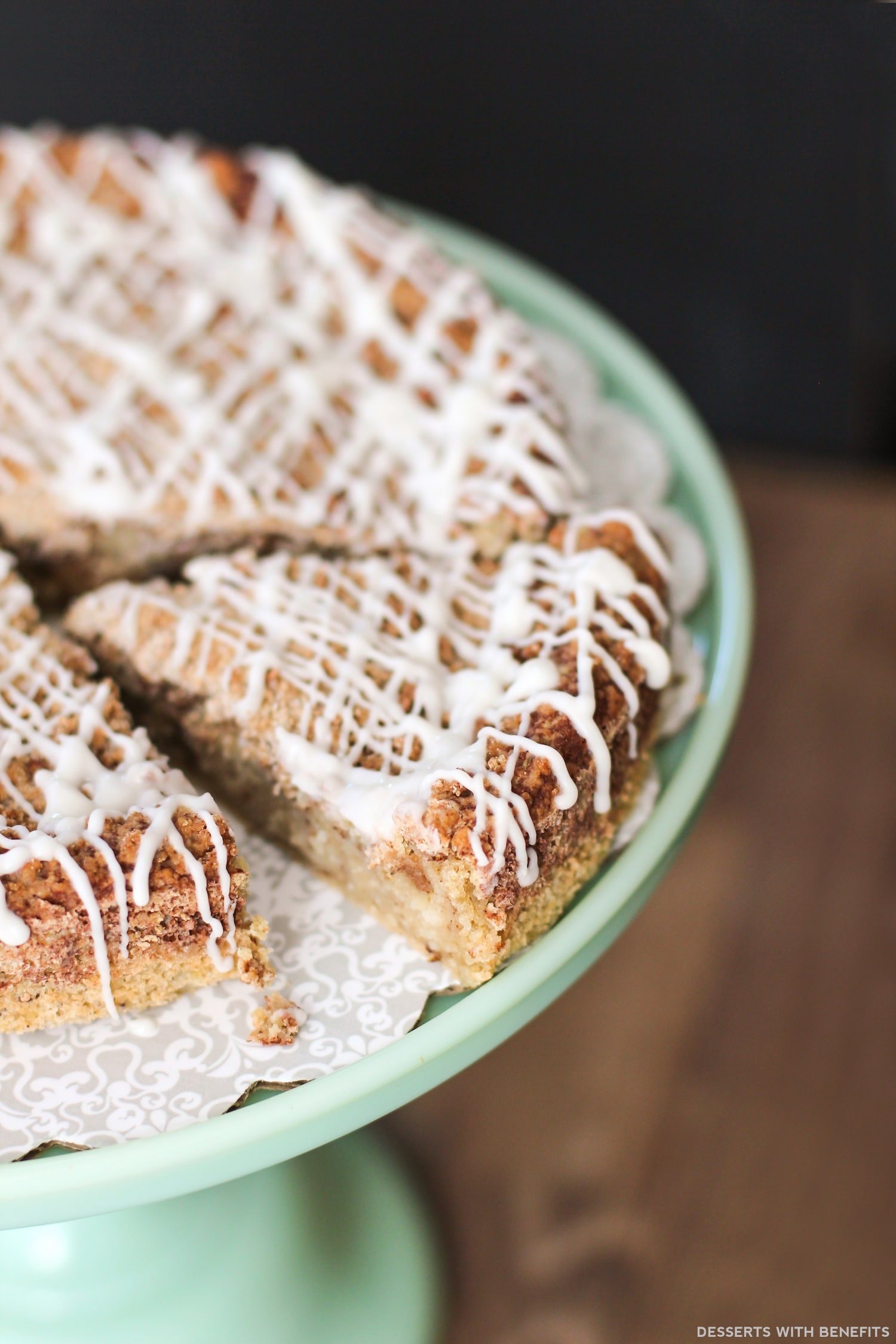 One of my resolutions this year was to bake more and more healthy desserts for y'all.  While most people are totally fine with me using erythritol, I do get a few comments here and there asking if it can be subbed with other sweeteners such as honey, maple syrup, agave, etc.
Since Coffee Cake has so many different components in it, I decided to use a special honey in the crumble.  And why is this honey so special?
BECAUSE IT'S GRANULATED HONEY!  😝🍯
It's a fairly new concept in the food industry, but I know right now that it's gonna explode into something huge…  because we ALL hate measuring honey.  You know how irritating it is to measure 3 tablespoons of honey for a recipe?  It's a (sticky) pain in the ass.  That's why granulated honey is so great — it delivers the rich and elegant taste of honey, but with the added convenience of measuring just like sugar.  I used Nektar Naturals Honey Crystals in this recipe, which is 100% natural, gluten free and non-GMO.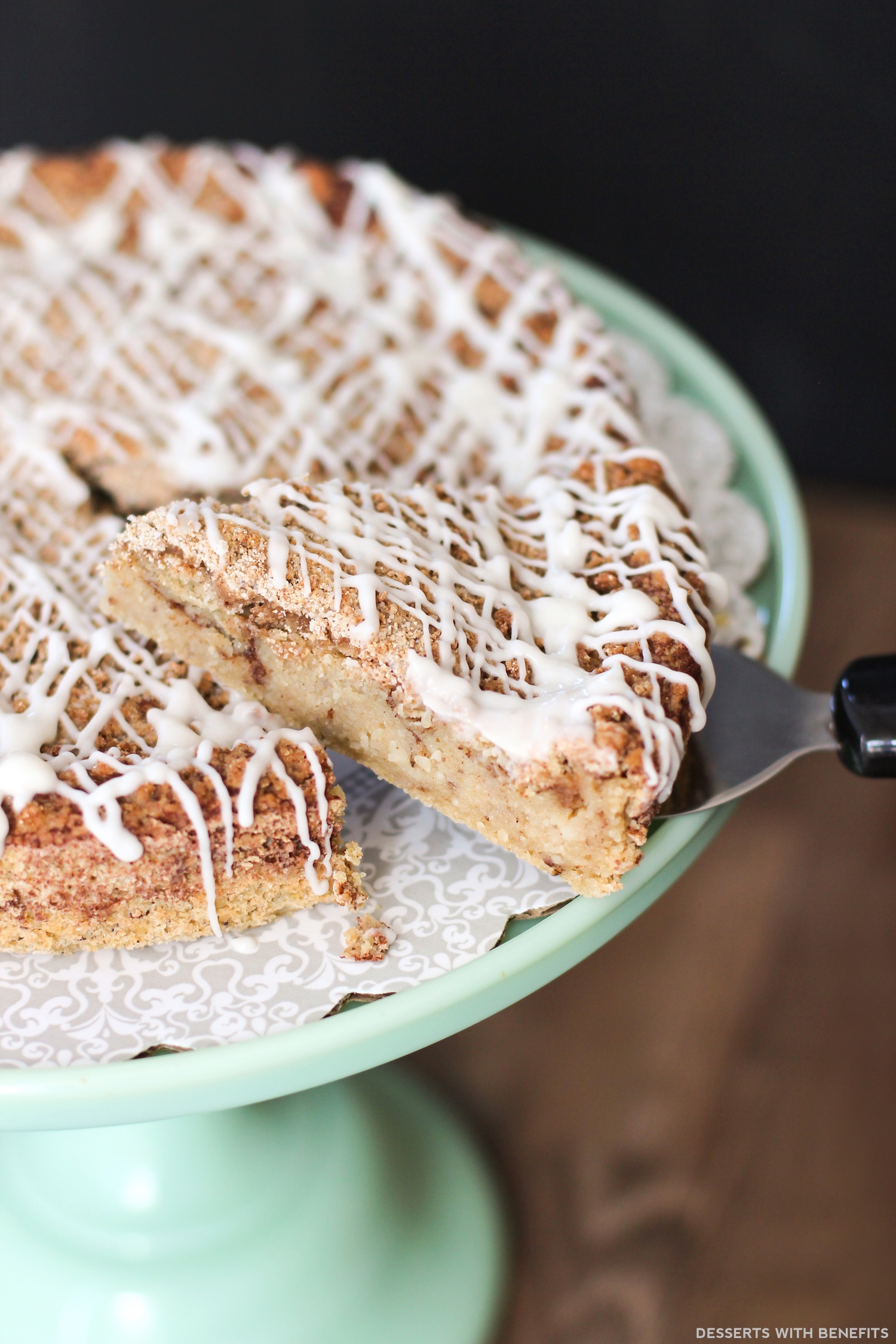 Have you fallen in love yet?  😍
And speaking of falling in love…
VALENTINE'S DAAAAYYYY!  💕
*irritated groans*
Don't worry guys.  Whether you're single or taken, I have the solution for you:  HEALTHY COFFEE CAKE  ☕️🎂
Everyone loves feeling loved.  The best way I know how to show people I love 'em is to give them a surprise gift here and there.  You can send the people you love Valentine's Day Notes (for free!) on the Nektar Natural's site.  On top of that, each little note will come attached with a packet of Nektar Naturals Honey Crystals as a "sweet treat for your sweet"  😘
Now ain't that just adorable?  Each note (aka "honeygram") will be sure to brighten up someone's day  🙂
And the same goes with this Healthy Coffee Cake.  Give out one slice and you'll be loved forever!
Healthy Coffee Cake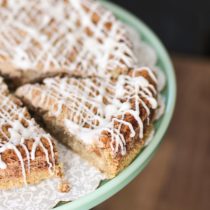 Ingredients:
Cake
112g (1 cup) Coconut Flour
48g (¼ cup) Granulated Erythritol
½ tbs Double-Acting Baking Powder
¼ tsp Salt
185g (¾ cup) Unsweetened Applesauce
150g (½ cup + 2 tbs) Unsweetened Vanilla Almond Milk
114g (½ cup) Plain, Nonfat Greek Yogurt
3 Large Organic Eggs
3 Large Organic Egg Whites
2 tsp Vanilla Extract
½ tbs Stevia Extract
1 tsp Natural Butter Flavor
Filling
48g (¼ cup) Granulated Erythritol
1 tsp Ground Cinnamon
Topping
40g (⅓ cup) Oat Flour
48g (¼ cup) Nektar Honey Crystals
1 tsp Ground Cinnamon
31g (2 tbs) Unsweetened Applesauce
3 tbs Chopped Nuts (optional -- hazelnuts, walnuts, almonds, etc.)
Directions:
For the Cake
Preheat the oven to 350 degrees Fahrenheit.  Spray a 9" cake pan with cooking spray and line with a parchment paper circle.
In a small bowl, whisk together the coconut flour, erythritol, baking powder and salt.
In a stand mixer bowl with whisk attachment, add the applesauce, milk, yogurt, eggs egg whites, vanilla extract, stevia extract and butter flavor.  Mix on medium speed.
For the Filling
In a small bowl, whisk together the erythritol and cinnamon.
For the Topping
In a medium-sized bowl, stir together all of the ingredients.
To Assemble
Scoop half of the cake batter into the prepared pan and sprinkle the filling over top.  Scoop the remaining cake batter on top and spread it out(I used an offset spatula).  Sprinkle the crumble topping over the cake and bake for 1 hour.  Let cool in the pan, then slice and serve!
Notes:
I made a simple icing to drizzle on top because I thought it was pretty.  I just used powdered erythritol + a tiny bit of almond milk to thin.
Here is the recipe's nutrition label:
Not bad, amirite??
Just 160 calories and 4g of fat per slice, plus 7g of fiber and 9g of protein!!
Who can say "no" to another slice  😉