Healthy Double Chocolate Protein Frozen Yogurt
My solution to the humid, Texas heat is to lock myself indoors with the AC blasting and a big bowl of this Double Chocolate Protein Frozen Yogurt.
Taking Cherry for a walk is also a form of torture.  The only way I make it is knowing that there's a nice and cold, delicious bowl of fro yo waiting for me back at home.  When I unlock my front door I can hear the faint sounds of this chocolate goodness calling my name.  And when I open the freezer, it's like a choir of angels start to sing.
Last week, I was planning on making my Chocolate Frozen Yogurt.  I wanted to add an extra kick of protein, so I adjusted the recipe a little bit to add in a few scoops of protein powder.  I'm so glad I did.
This Healthy Double Chocolate Protein Frozen Yogurt is so, so creamy, chocolatey, and refreshing.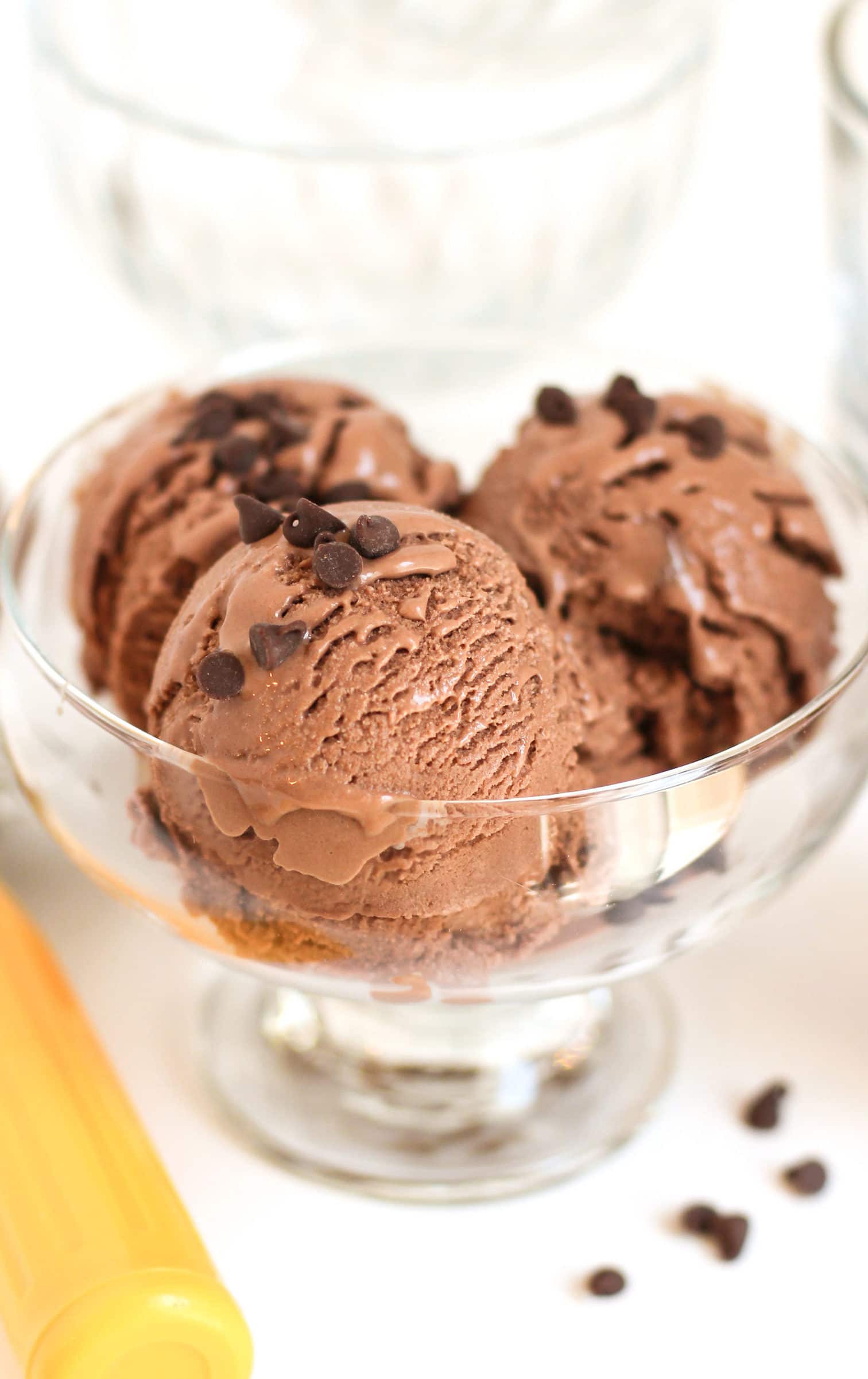 Healthy Double Chocolate Protein Frozen Yogurt
Prep Time: 30 minutes
Cook Time: 0 minutes
Total Time: 1 hour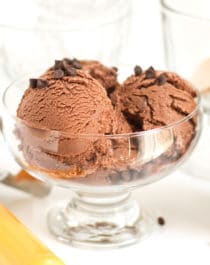 Fat per serving: 6
Calories per serving: 220
Ingredients:
Directions:
Freeze your ice cream maker bowl for 24+ hours (I used my KitchenAid ice cream maker attachment).
In a large blender, add the Greek yogurt, almond milk, protein powder, cocoa powder, vanilla extract and stevia extract. Blend until completely smooth.
With the blender running, add in the xanthan gum.
Place the frozen ice cream maker attachment onto the stand mixer and turn on the "stir" speed. Pour the ice cream batter into the ice cream bowl and churn until soft-serve consistency.  Scoop the ice cream into a freezer-proof container and stir in the chocolate chips.
Cover the container with a lid and freeze until it's the texture you like (~5 hours).  Scoop into bowls and serve!
All images and text ©
.
.
Here is the recipe's nutrition label:
AWESOME ALERT:  this healthy Double Chocolate Protein Frozen Yogurt!  One bite and you'll have a hard time believing it's sugar free, low fat, high fiber, and high protein.  Pure ahhhhhmazingness.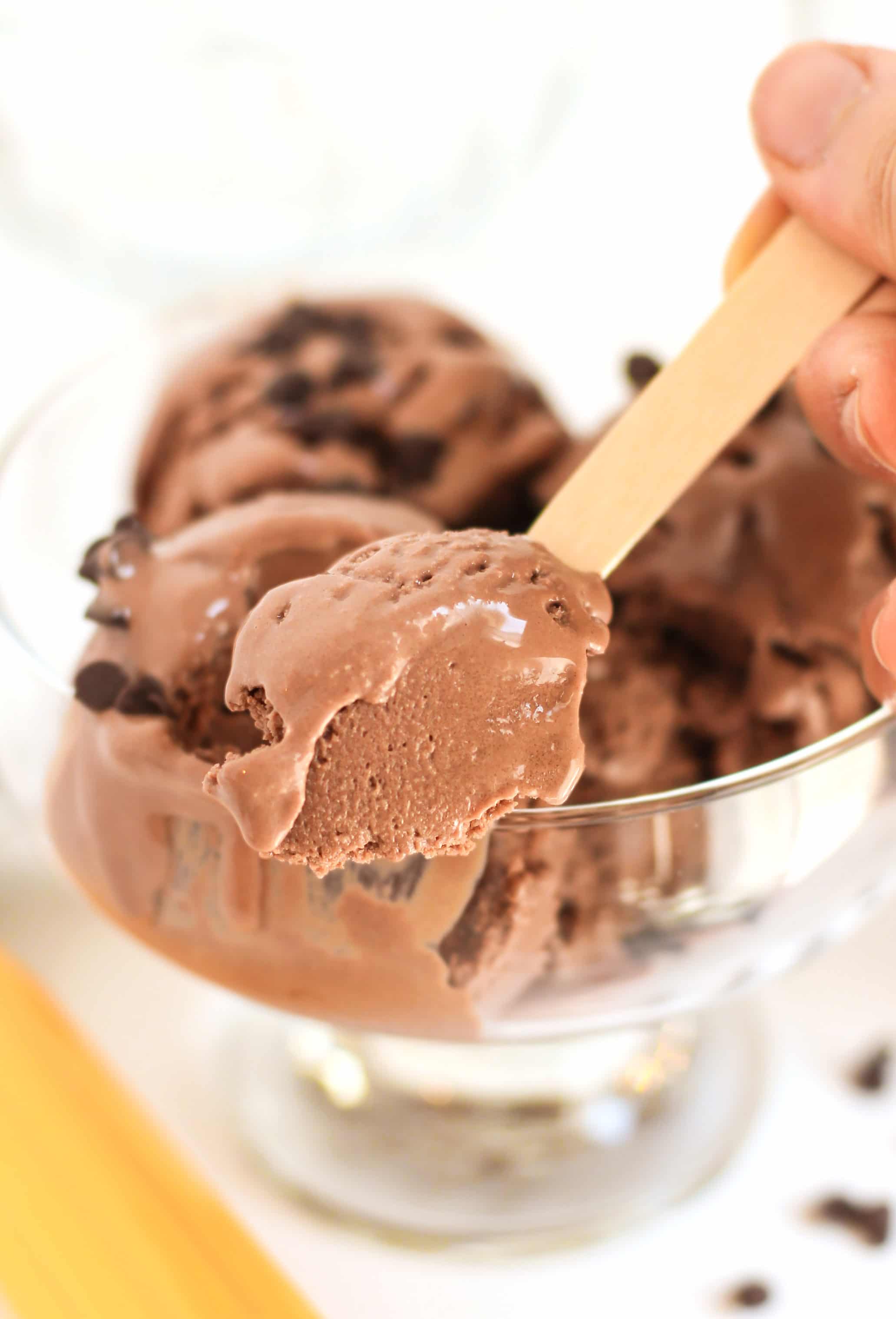 Have YOU had your chocolate today??

Enjoy!
.
With love and good eats,
.
– Jess
.