Healthy Ginger Peach Chia Seed Pudding
Healthy Ginger Peach Chia Seed Pudding 🍑 — it's sweet and peachy with strong notes of warmth and spice from the ginger!  Definitely unique, surprisingly addictive, absolutely delicious.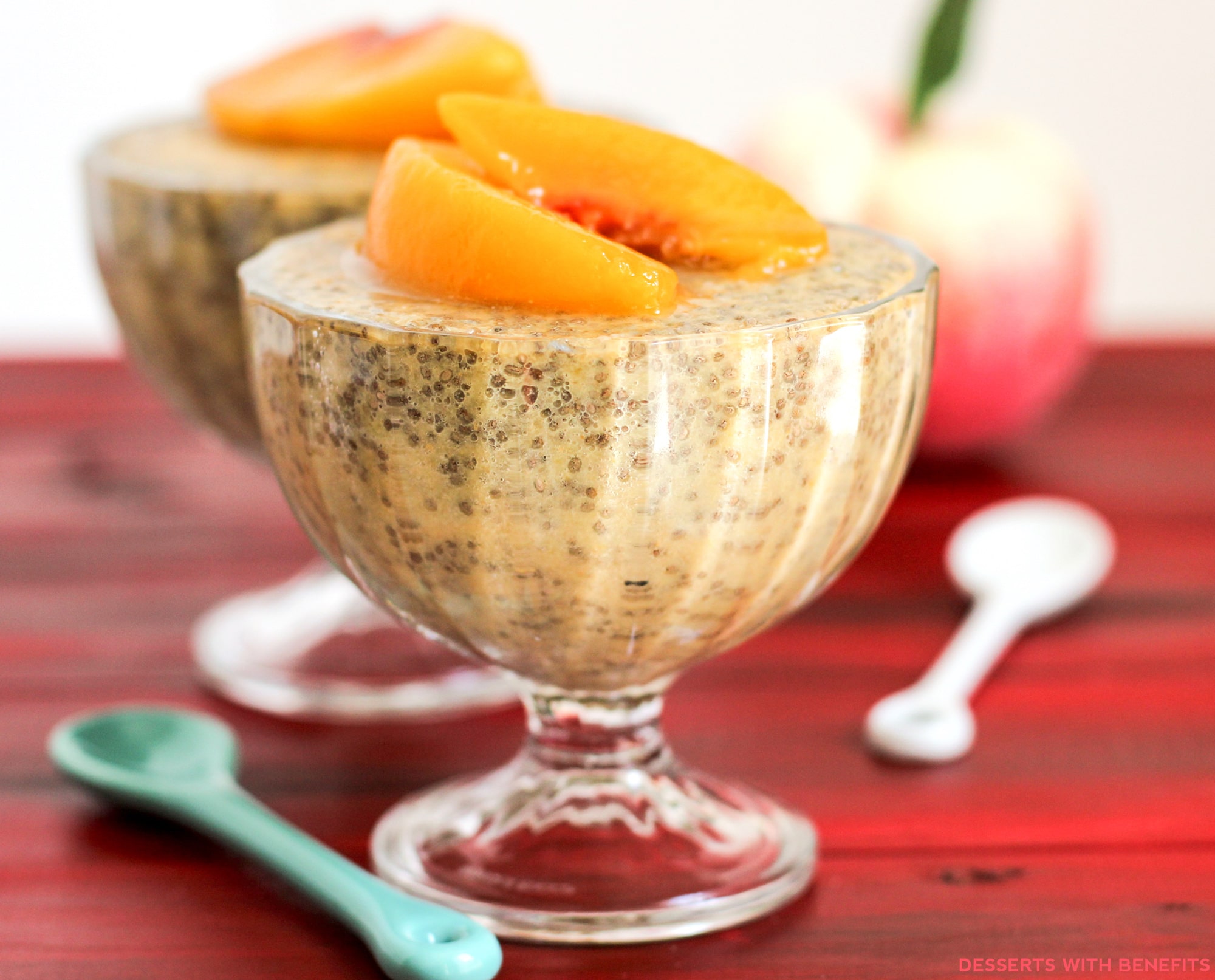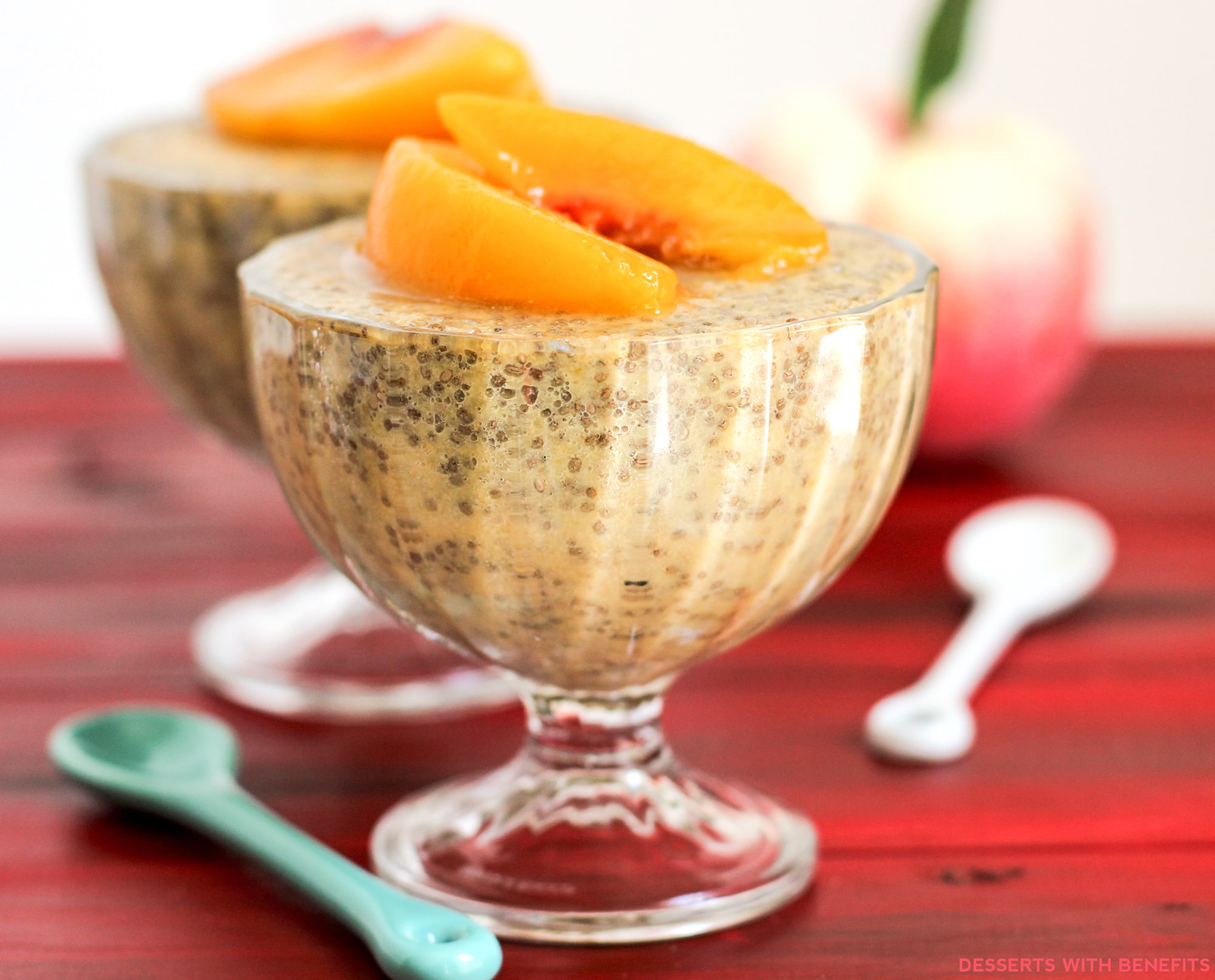 I've never been a huge fan of gingery foods (like Gingersnaps and certain Asian dinner dishes), but I appreciate the flavor it adds in certain applications.  AKA, for me to like ginger, it needs to be paired with something super yummy and super sweet to offset that distinctive burn in the back of your throat.
And that thing is a PEACH 🍑
Ginger and Peaches go so well together.  When I searched for "Ginger Peach" into FoodGawker (may also be known as the greatest website of all time), A TON of delicious things popped up:  pies, galettes, popsicles, ice creams, smoothies, sweet breads, sangrias, etc.
During my weekend madness that included over seven Chia Seed Pudding creations, I knew I had to make a Ginger Peach variation.  And dang, I'm so glad I did!
This Healthy Ginger Peach Chia Seed Pudding is da bomb 👌

Healthy Ginger Peach Chia Seed Pudding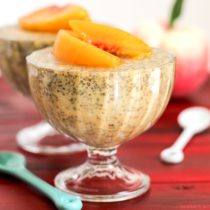 Ingredients:
1 cup Unsweetened Vanilla Almond Milk
8oz Frozen Unsweetened Peach Slices, thawed completely
½ tbs Dried Ground Ginger (you can try freshly grated ginger if you have it!)
½ tsp Vanilla Extract
60g (5 tbs) Chia Seeds
Directions:
In a blender (I used my NutriBullet), puree the almond milk, peach slices, ginger, vanilla extract and sweetener.
Stir in the chia seeds with a spoon.  Pour the mixture evenly into jars, seal tightly, and refrigerate overnight.  Serve and enjoy!
Be sure to follow @DessertsWithBenefits on Instagram!  If you try this recipe, make sure to snap a picture of it, tag me @DessertsWithBenefits, and hashtag #DessertsWithBenefits.  I'd love to see it and feature you on #FanFaveFridays!
.
Here is the recipe's nutrition label:
Whoop whoop!  Just 140 calories per serving plus 6g of healthy fats, 10g of filling fiber, and 6g of power-packed protein 💪
Now THIS is a breakfast/snack/dessert we can feel good about!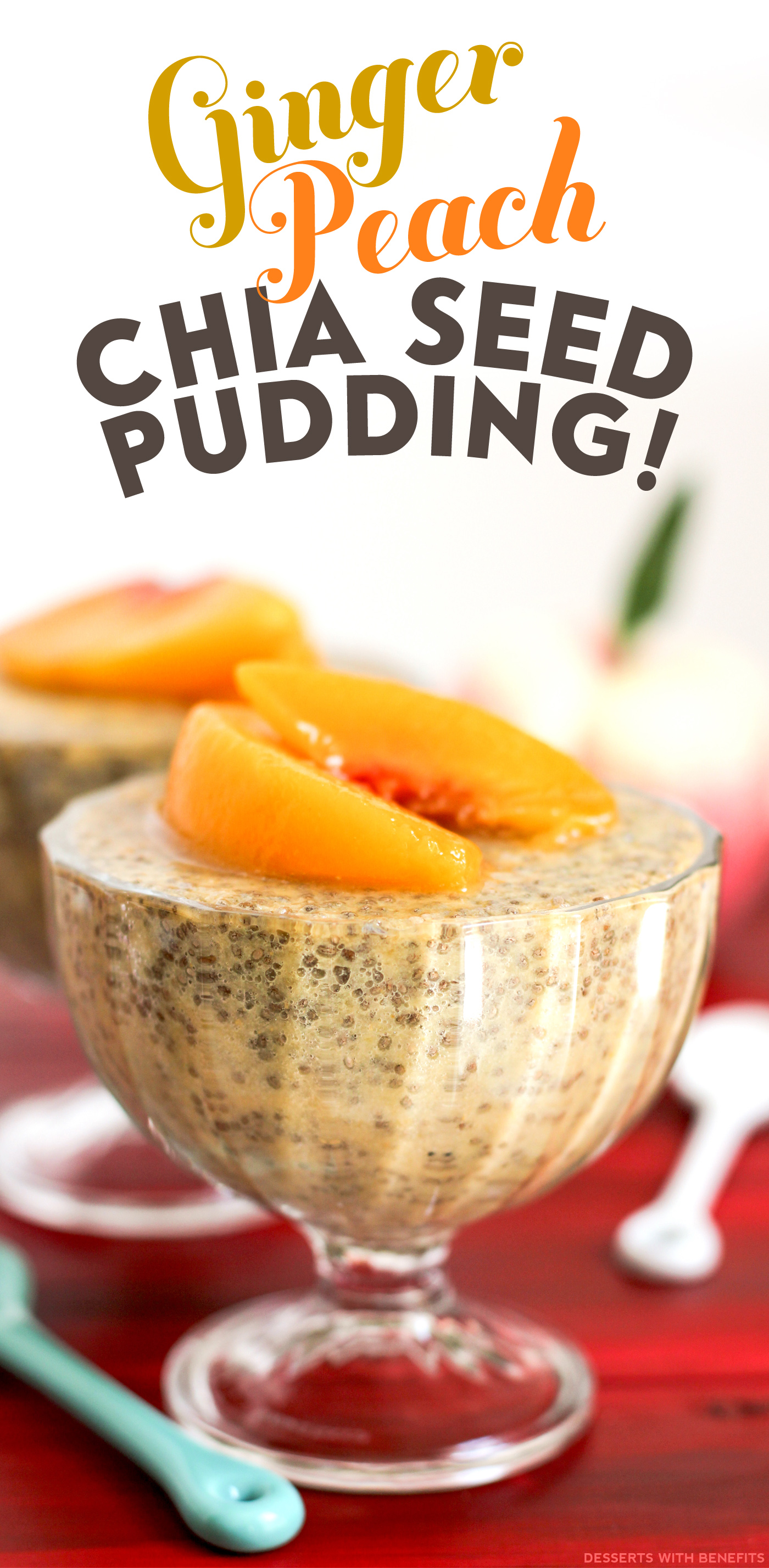 Enjoy!
.
– Jess
🎂🍴💕
.