Healthy Chocolate Chia Seed Pudding
After making nearly a dozen chia seed pudding variations in my humble kitchen/healthy dessert factory (including Strawberry Vanilla, Ginger Peach, Blueberry Lemon Rosewater and Mango Cardamom), I noticed a pattern…  every single recipe had fruit!  Now, I'm not saying that's not a bad thing, fruit is good for ya!  BUT, I was missing one crucial flavor:  CHOCOLATE 🍫
While fruit may be good for the body, chocolate is good for the soul.
And this Healthy Chocolate Chia Seed Pudding?  Well, it's good for both your body and your soul.  Oh, and it's pretty nice on those taste buds as well 😉
This Healthy Chocolate Chia Seed Pudding is sweet, packed with yummy cocoa flavor and lots of vanilla to round it all out.  The texture is smooth and a slight crunch in every bite.  It's the perfect treat to satisfy your health-conscious sweet tooth!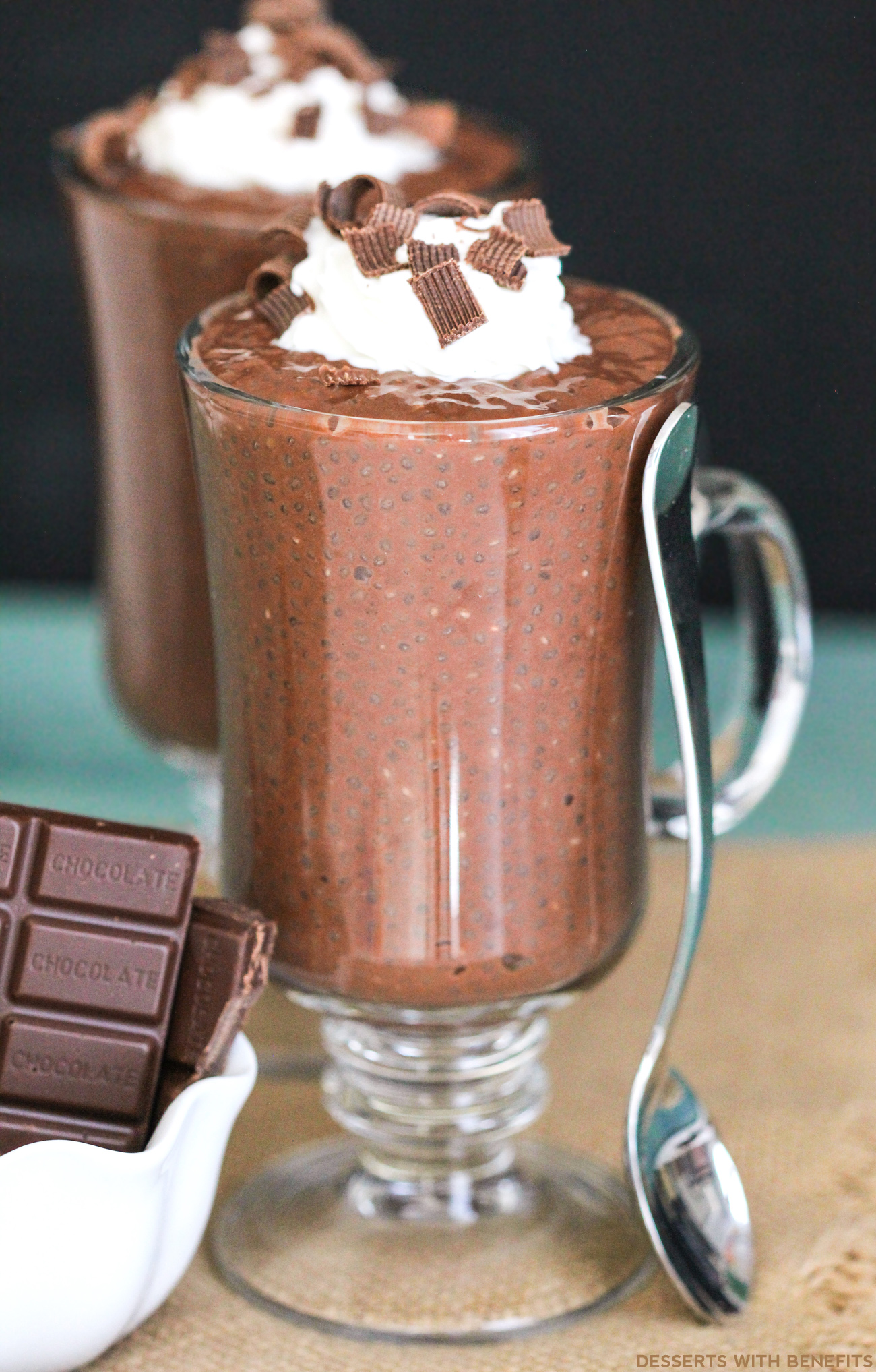 Healthy Chocolate Chia Seed Pudding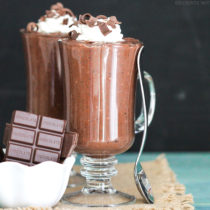 Ingredients:
72g (6 tbs) Chia Seeds
20g (¼ cup) Unsweetened Dutch Processed Cocoa Powder
tiny pinch of Salt
2 cups Unsweetened Vanilla Almond Milk
2 tsp Vanilla Extract
Directions:
In a shaker cup, add the chia seeds, cocoa powder, sweetener and salt.  Pour in just a ½ cup of the milk.  Cover with the cap and shake vigorously.
Add the rest of the milk and vanilla and shake again.  Pour evenly into jars, seal tightly, and refrigerate overnight.
Serve and enjoy!
Be sure to follow @DessertsWithBenefits on Instagram!  If you try this recipe, make sure to snap a picture of it, tag me @DessertsWithBenefits, and hashtag #DessertsWithBenefits.  I'd love to see it and feature you on #FanFaveFridays!
.
Here is the recipe's nutrition label:
Yup, that's right!  Just 160 calories per serving, plus 13g of filling fiber and 8g of plant-based protein.  Yes, puh-lease 👌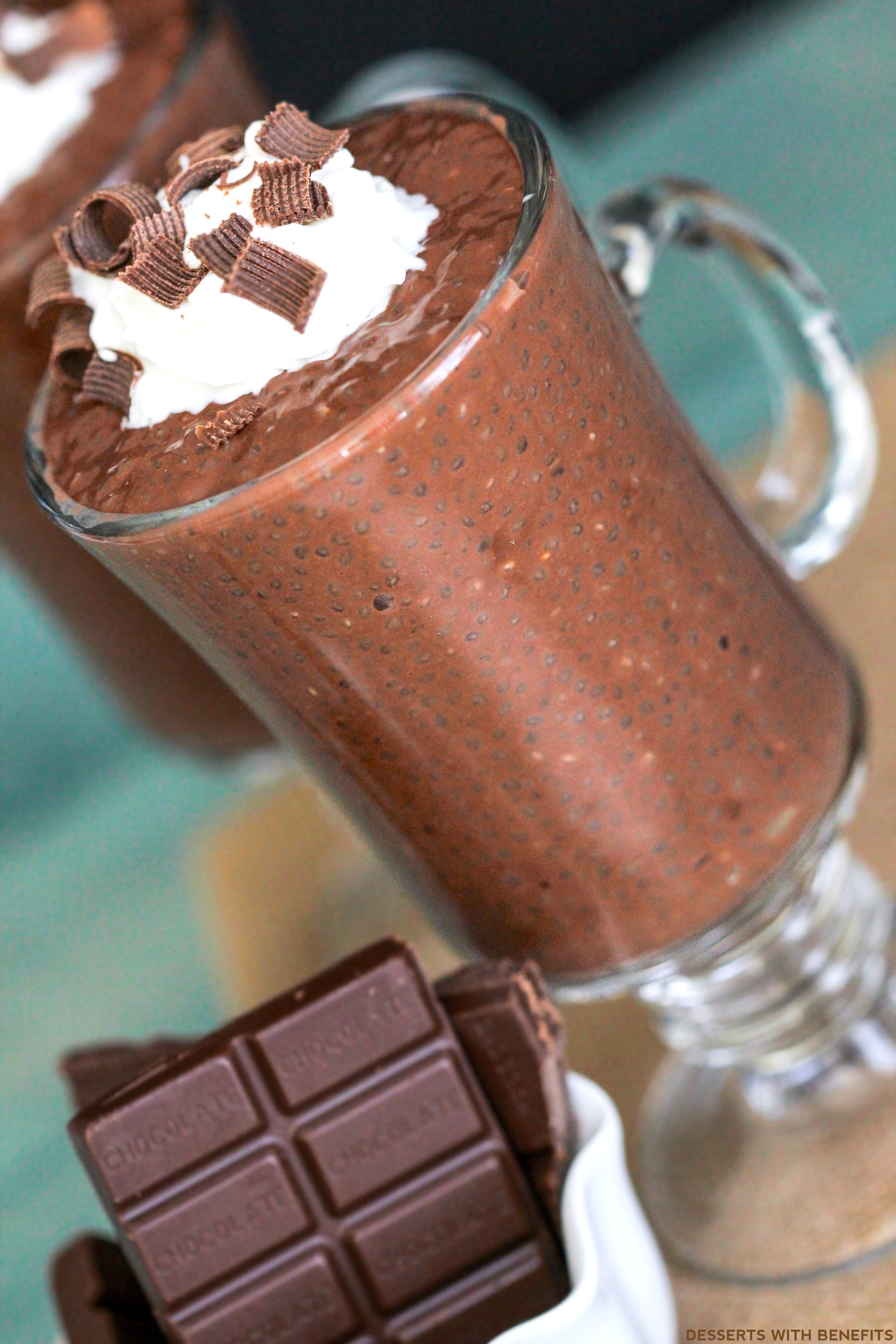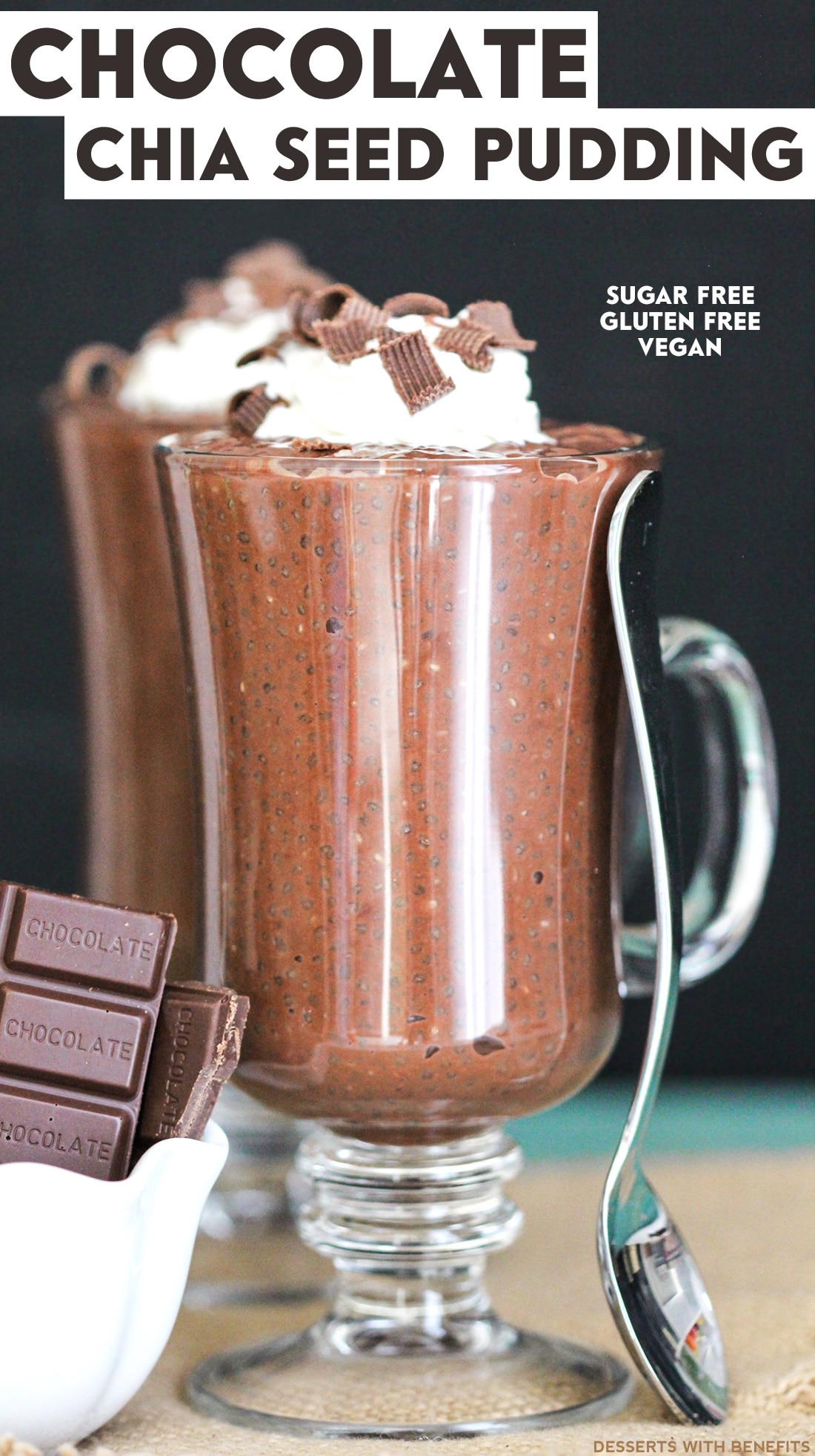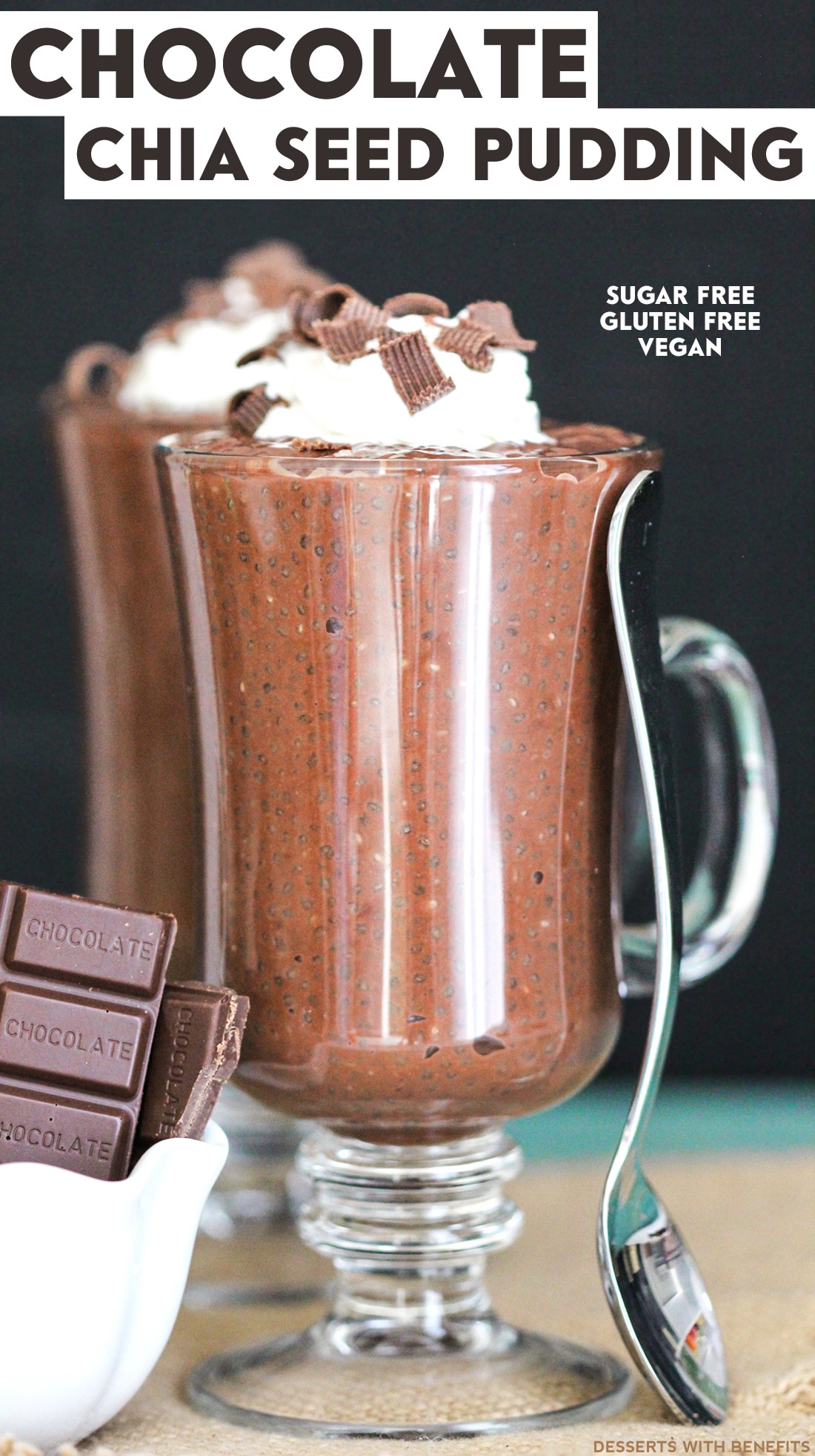 Enjoy!
.
– Jess
🎂🍴💕
.