Healthy Homemade Orange Syrup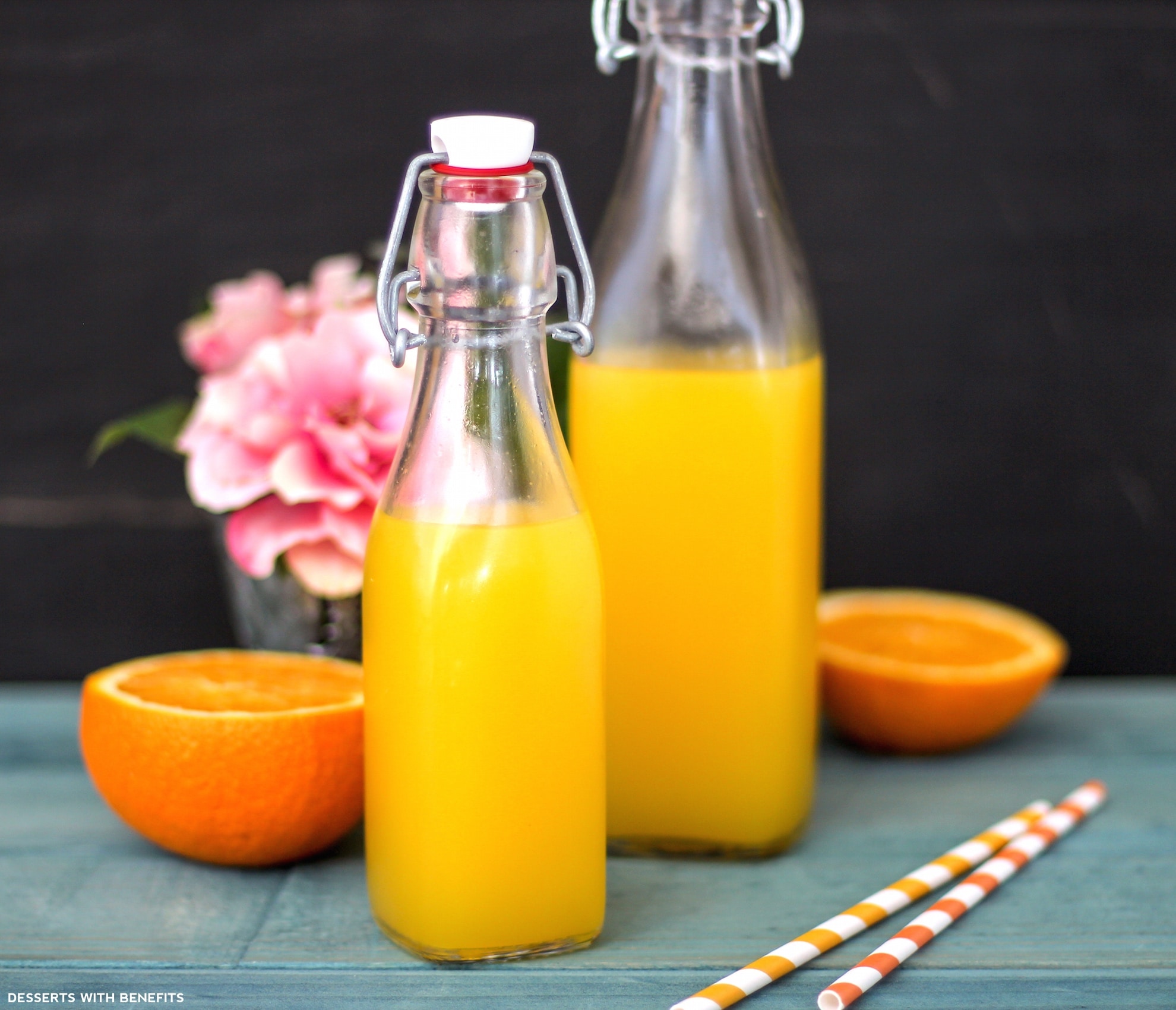 This Healthy Homemade Sugar-Free Orange Syrup 🍊 has all the flavor of fresh oranges but in liquid form!  This all natural, low calorie syrup contains no high-fructose corn syrup, no granulated sugar and no artificial food coloring…  just pure orangey goodness  😀
This syrup is perfect swirled into yogurt, blended into a Carrot Cake Milkshake, drizzled over a creamy Vanilla Frozen Yogurt, and so much more.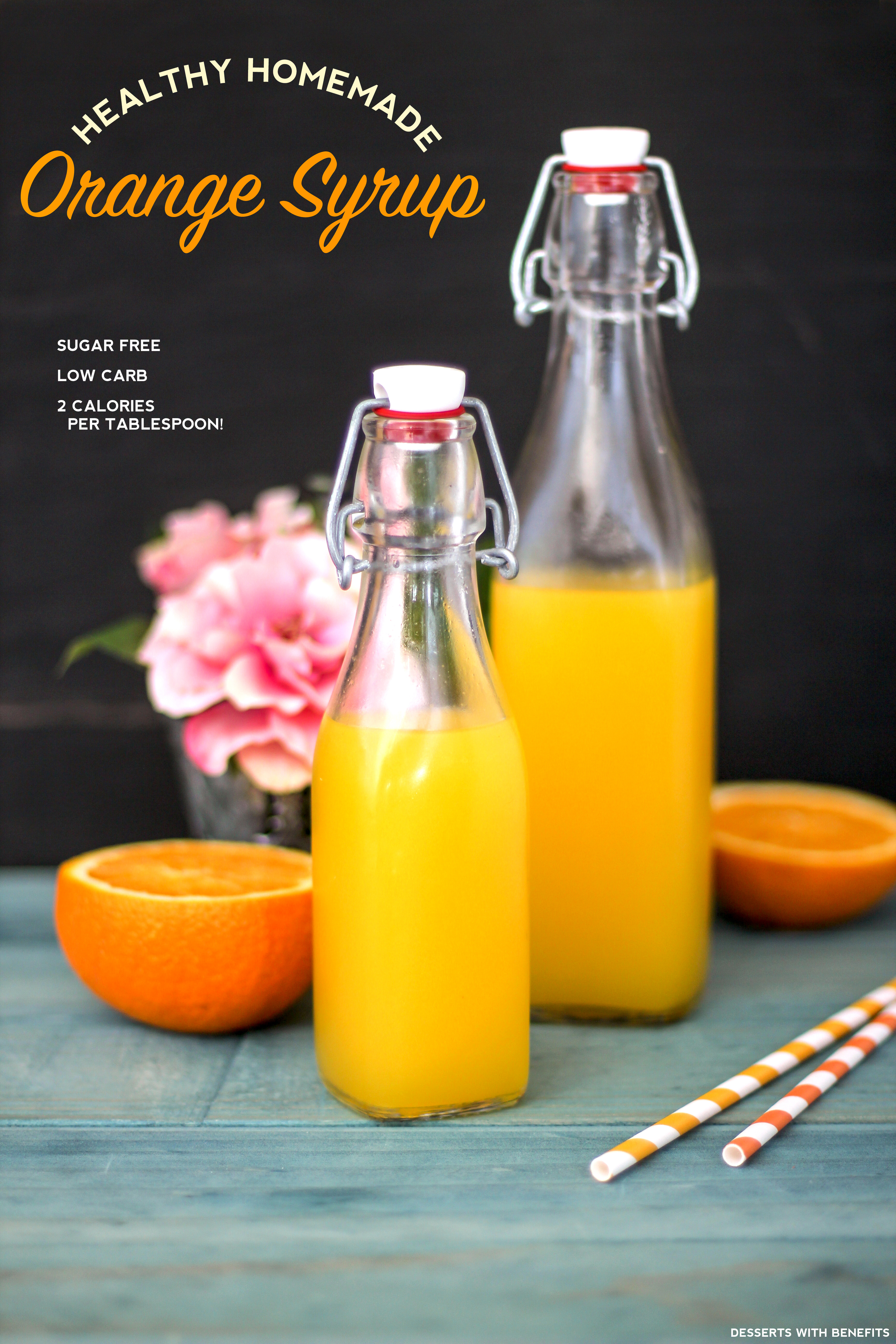 I'm not the biggest fan of eating fresh oranges (they're annoyingly messy) but I love this Sugar-Free Orange Syrup.  I've made this syrup three times in the last two months.  Every time I make a batch I like to lick any syrup remnants I can find on the blender or spatula.  All I thought was, "Ohmigoodness this tastes like candy.  A liquefied orange candy!" 🍊🍭 (I love love love being the quality assurance worker in my kitchen)  Super sweet of course, not meant to be eaten by itself, but WOW the flavor is absolutely delicious.
Healthy Homemade Orange Syrup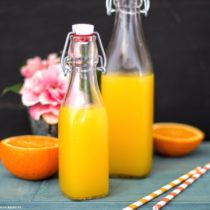 Ingredients:
Directions:
In a large blender, blend together the water, orange flavor, vanilla extract, lemon flavor, natural food coloring and stevia. In a tiny bowl, whisk together the xanthan gum and salt.  Slowly add this to the blender while it's running (don't dump it in all at once, otherwise it'll clump). Pour into pretty serving jars, tightly seal and refrigerate to store.
Now that we've seen the (spectacular!
) ingredient list, let's compare it to a typical orange syrup that you can buy at the store.  Here is their ingredient list:
Pure Cane Sugar, Water, Natural Flavors, Sodium Benzoate (preservative), Citric Acid, Potassium Sorbate (preservative), FD&C Yellow #6 (food dye).
YUM!!  (← That was sarcasm.)
To sum it up, basically:  sugar, preservatives + artificial food coloring.
YUCK.  (← That wasn't sarcasm.)
Now let's compare the nutrition labels:
(Torani's nutrition label is on the left, the Desserts with Benefits nutrition label is on the right)
I think it's quite obvious that my syrup is better  
The label on the left is literally pure sugar…  not the healthiest option when it comes to adding some sweetness to your life.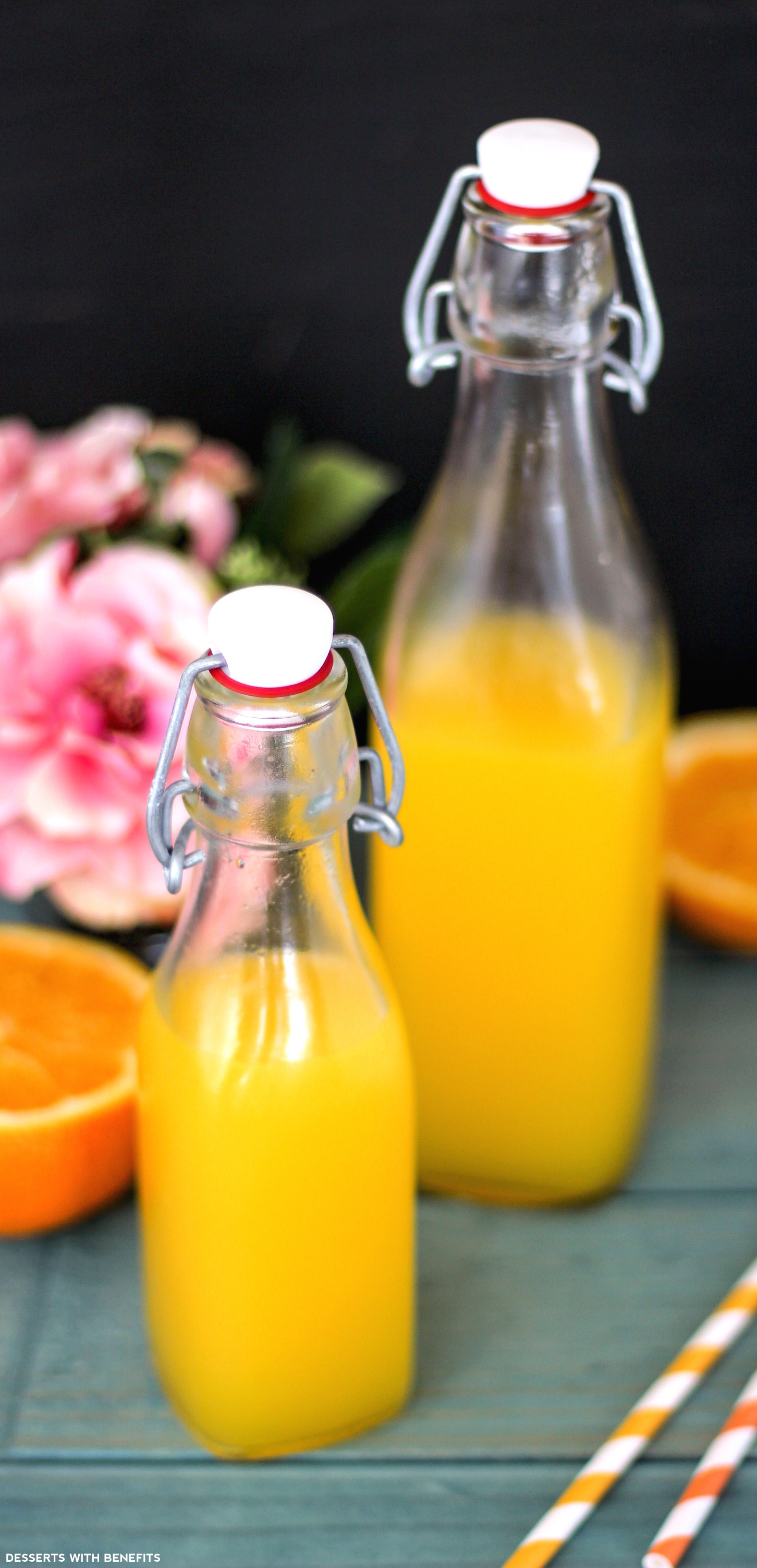 One thing I really like about this recipe is that it doesn't require any cooking.  Whenever I make syrups or caramels on the stove, I have the worst luck and it always ends up boiling over.  Thankfully, with this recipe, you/I don't need to worry 'bout that 🙌