Healthy Matcha Green Tea Ice Cream
This delicious, sweet and creamy Healthy Matcha Green Tea Ice Cream is secretly low calorie, low carb, sugar free and packed with protein!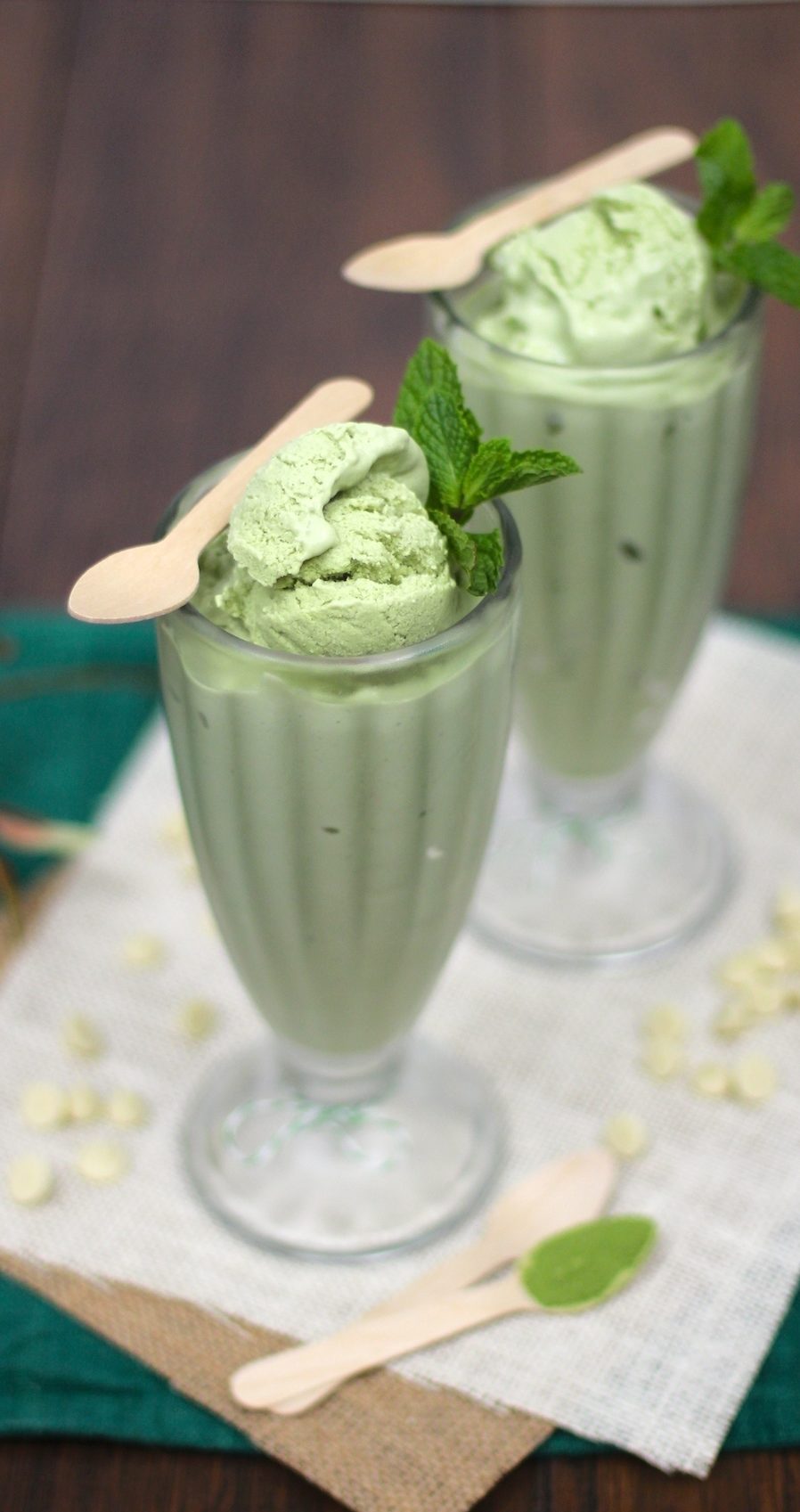 Now, I'm sure some of you are asking, "Why the heck is Jessica using half-and-half??"  Well, the only reason I have avoided butter (and the like) for the past few years is because my family struggles to keep their cholesterol levels in check…  and also because I had the same problem when I was back in high school.  Today, though, my cholesterol levels are pretty darn good (low LDL, high HDL, etc) and they have been since I started eating healthy.  My LDL ("bad cholesterol") number in high school was higher than my total cholesterol number now!  So, I'm starting to use exclusively organic, non-GMO and grass-fed half-and-half, cream and butter.  I'm a bit anal on the whole "grass-fed" part because the cows aren't fed GMO-corn that they can't digest, their milk contains a higher omega-3 content over omega-6 (an unbalanced ratio of too much omega-6 to omega-3 causes inflammation), the cows are treated well, etc etc etc.  I totally understand that this is difficult to find sometimes, even at Whole Foods, so regular organic half-and-half should do it  🙂
Please please please buy organic, unless you like the flavor of growth hormones, estrogen, and pesticides on your tongue  *gags*
But really now, who cares about my blood test numbers?  I snagged a carton of half-and-half at Whole Foods for a really good deal (and seriously, when does that ever happen?).  I was also buying a small tin of matcha and BOOM!  Ice cream popped into my head.  And then this (green) magic happened…
Healthy Matcha Green Tea Ice Cream
Prep Time: 30 minutes
Cook Time: 0 minutes
Total Time: 1 hour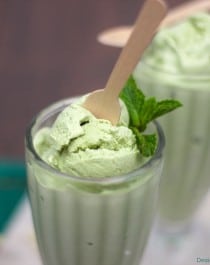 Fat per serving: 9
Calories per serving: 200
Ingredients:
Plain, Nonfat Greek Yogurt
Organic Half and Half
Vanilla Extract
Almond Extract
Xanthan Gum
Salt
Directions:
Notes:
I originally wasn't going to share the recipe here because I worked so incredibly hard on publishing Naughty or Nice.  But, I understand not having a recipe here can be frustrating.  So, I'll meet you halfway…  how does that sound?  I'll show you all the ingredients I use in the recipe.  That way, you can determine on your own whether or not the cookbook is for you!
All images and text ©
.
.
Here is the recipe's nutrition label:
This ice cream is delicious served with all natural white chocolate chips (be careful, some brands contain hydrogenated oils), fresh raspberries or spoons alone  😀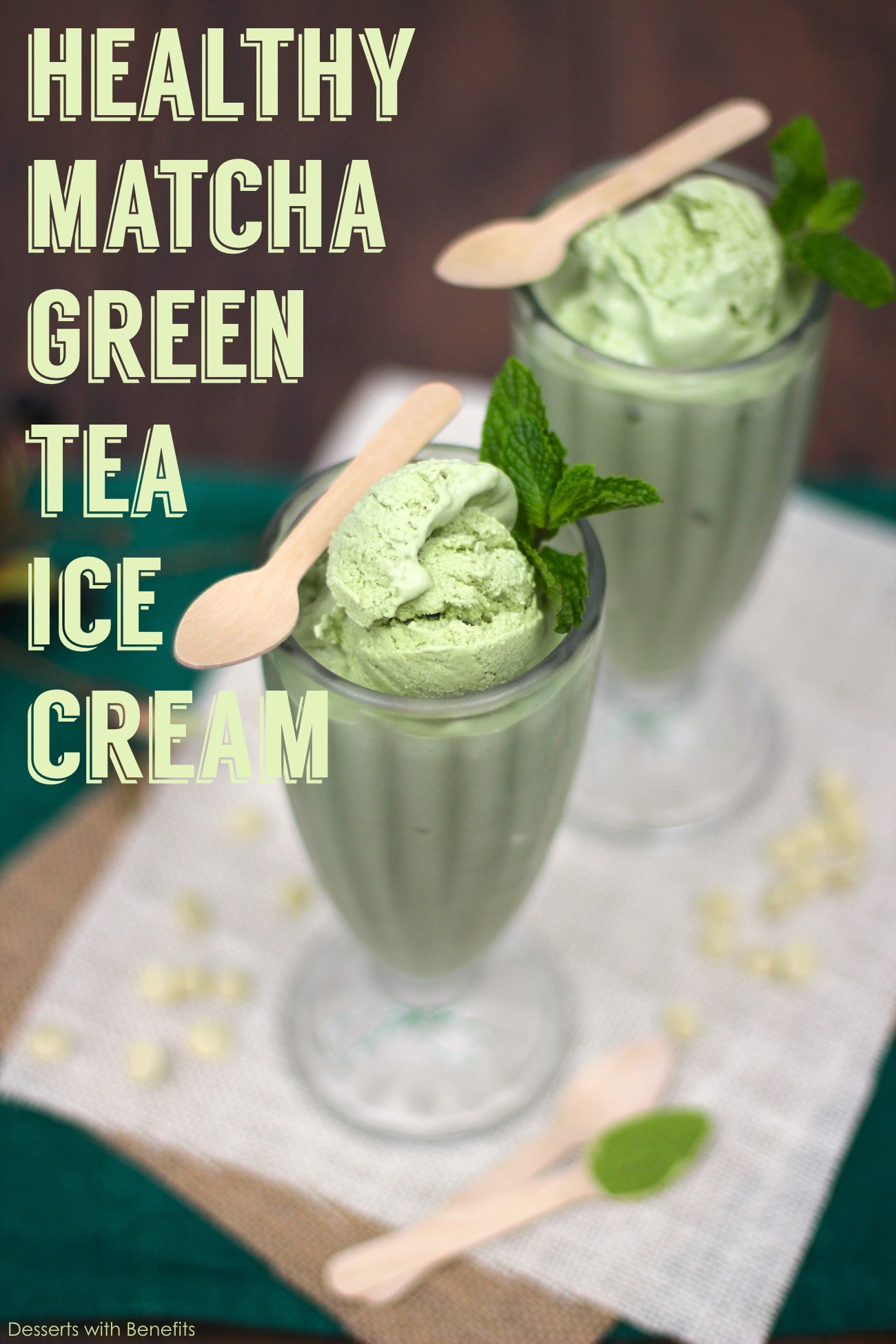 Enjoy!
.
With love and good eats,
.
– Jess
.