Healthy Matcha Green Tea White Chocolate Energy Bites
Healthy Matcha Green Tea White Chocolate Energy Bites! 🍵
Soft, fudgy, sweet… they're a real guilt-free treat.  You'd never know they're refined sugar free and gluten free.
Oh, sneaky sneaky  😏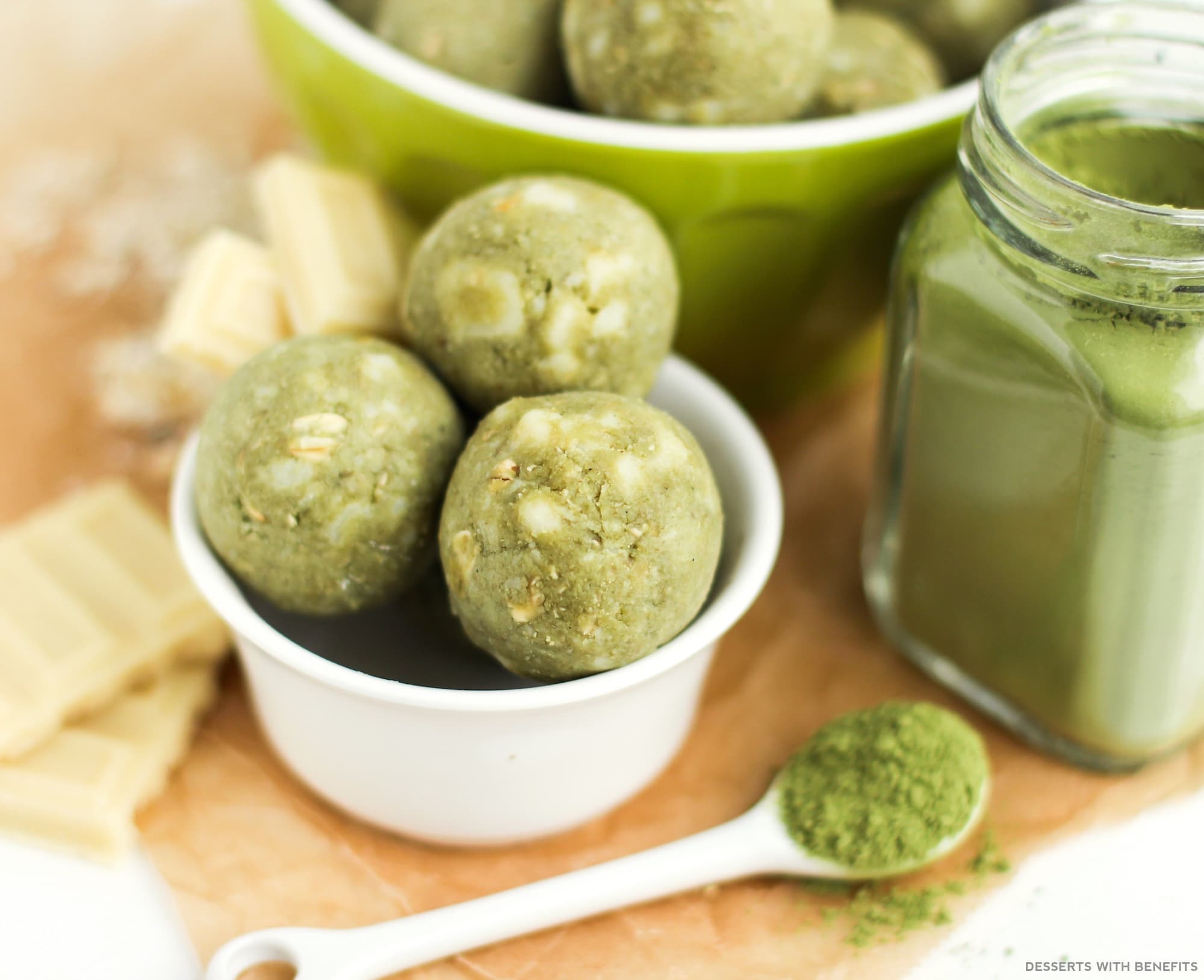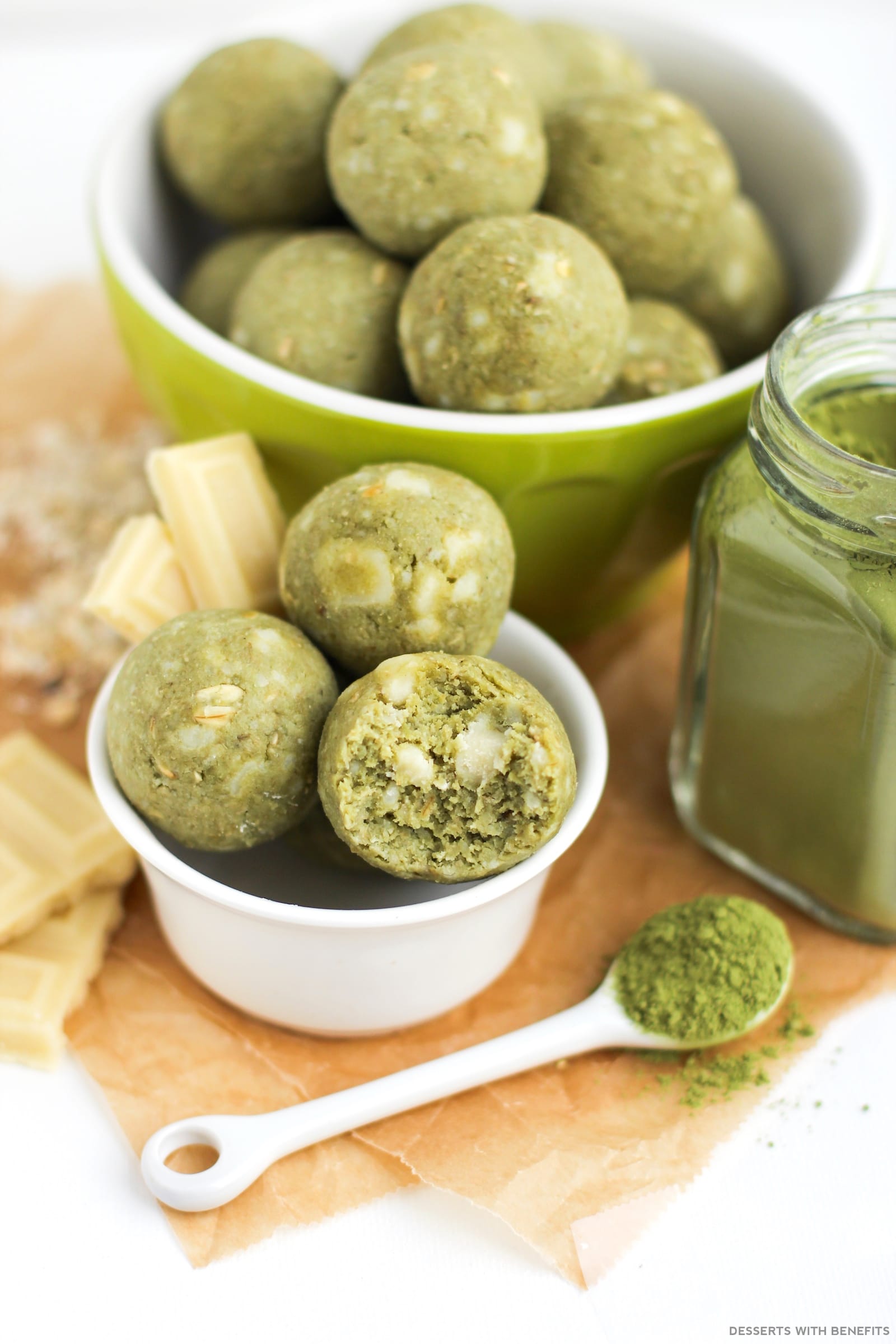 These little orbs of Matcha Green Tea and White Chocolate deliciousness make my mouth water, and heart melt.  Every time I grab one of these bites I yell, "I LOVE YOU SO MATCHA!"  😍
I think I'm beginning to annoy my neighbors…  hmmm.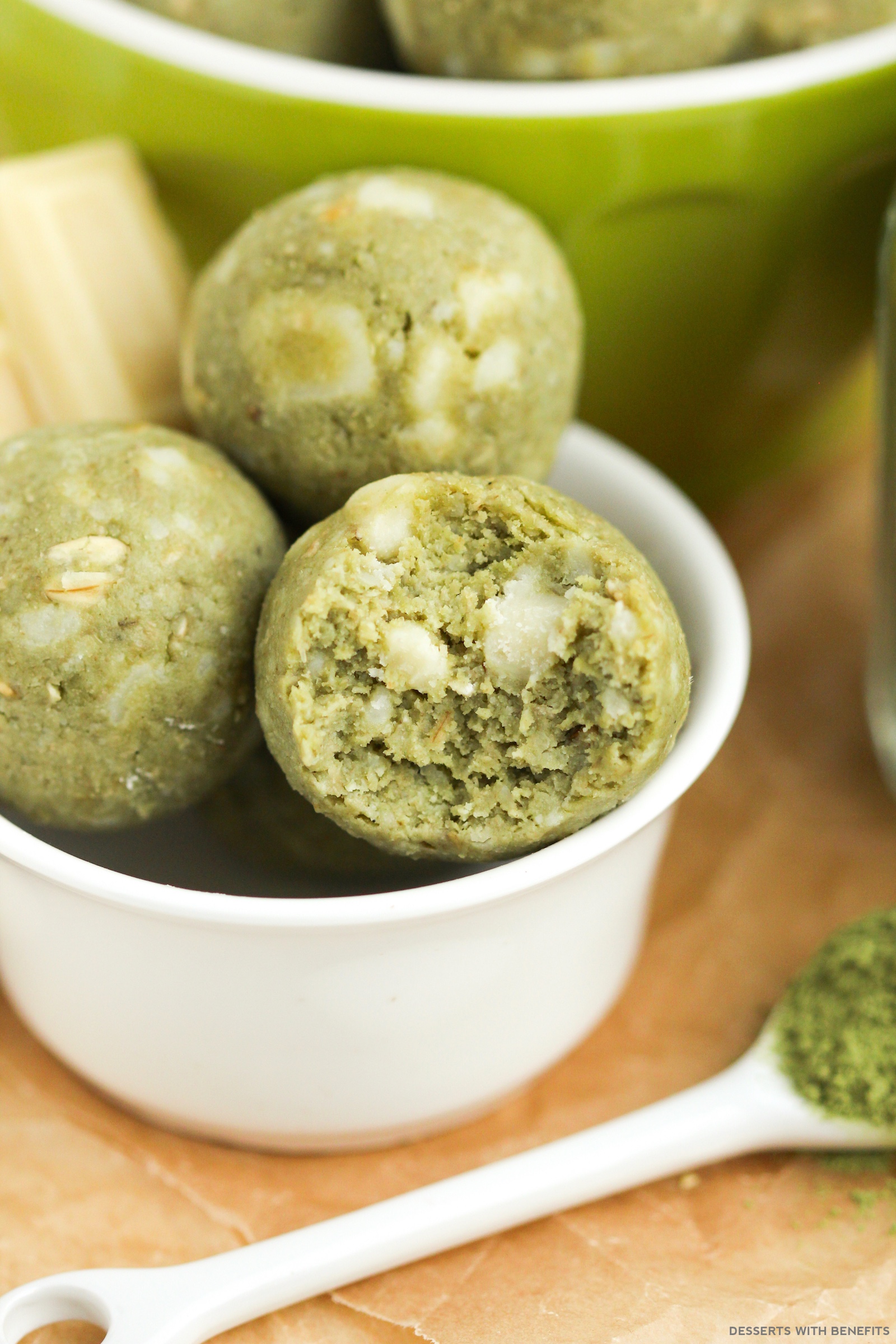 Just look at that dense, fudgy texture.  I'm dying.  I'm dead.
Healthy Matcha Green Tea White Chocolate Energy Bites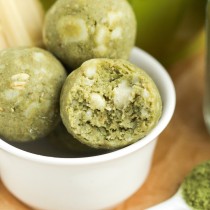 Ingredients:
Directions:
In a stand mixer bowl fitted with a beater attachment, add the macadamia butter, almond milk, vanilla extract, stevia extract and salt.  Mix on low speed.
While mixing, add the quinoa flakes, then oats, then coconut flour, then matcha powder, then white chocolate chunks.
Scrape down the sides of the bowl and mix again.  Cover the bowl and refrigerate for 30 minutes.
Line a cookie sheet with parchment paper.  Use a cookie scoop to portion out the dough and place on the prepared cookie sheet.  Roll the dough into balls.
Serve immediately or cover and refrigerate for later!
Here is the recipe's nutrition label: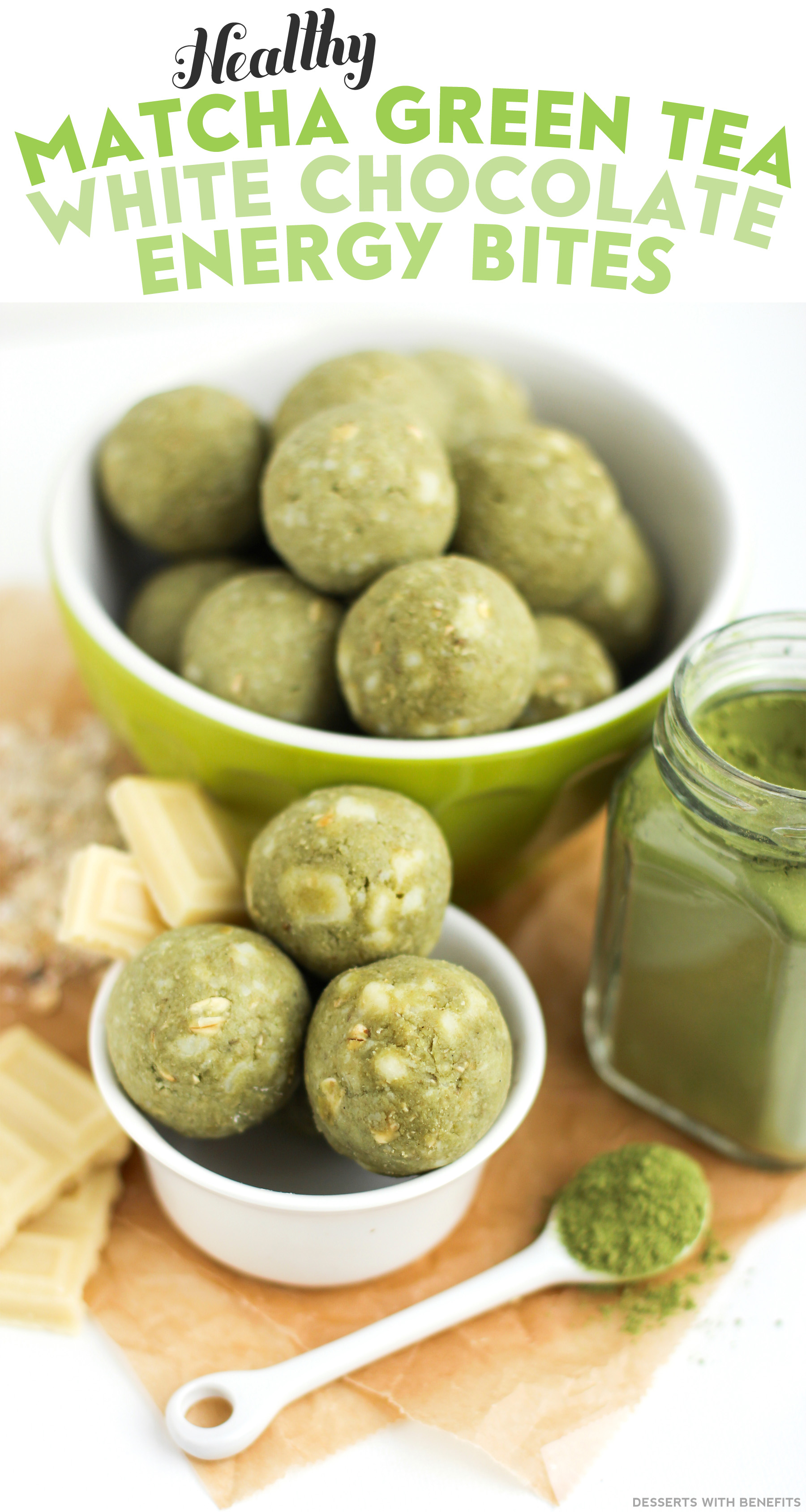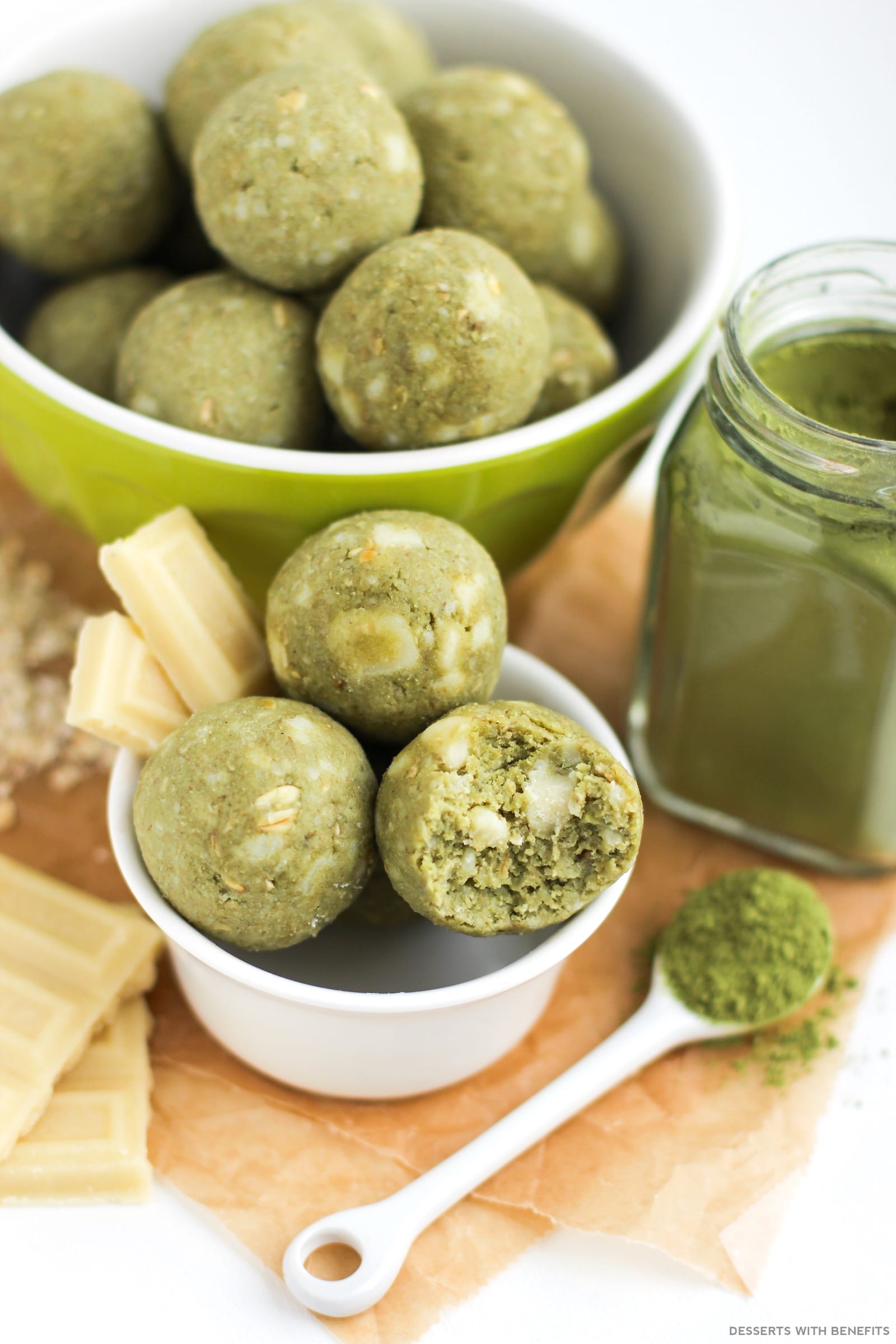 Yeah, I guess you could say I have a pretty well-ROUNDED diet  😜
Heh.  Heh.  Heh.  😎