Healthy Homemade White Chocolate
Happy National White Chocolate Day!  And how will we celebrate?  By making all-natural, Healthy HOMEMADE White Chocolate of course.
I absolutely love white chocolate — it's so rich, smooth and creamy.  I got hooked when I was young, I fell in love with Hershey's Cookies n' Cream chocolate bars… you know, the sugary white stuff with trans fats?  I hate knowing that I used to eat the king-sized versions, but I love that I eventually did stop eating them.
That's when this Healthy Homemade White Chocolate came into play.  This chocolate is creamy, silky and melts in your mouth.
Every time I am standing in line at the grocery store I always see those Hershey's chocolate bars.  As much as I'd love to rip one open and chow it down like a maniac taste one again, I know they aren't beneficial to me or my body in any way, shape or form.  That's why this homemade white chocolate is such a great recipe.  It is absolutely delicious, sweet and addicting.  Everything a Hershey's bar has, except this time, with health benefits!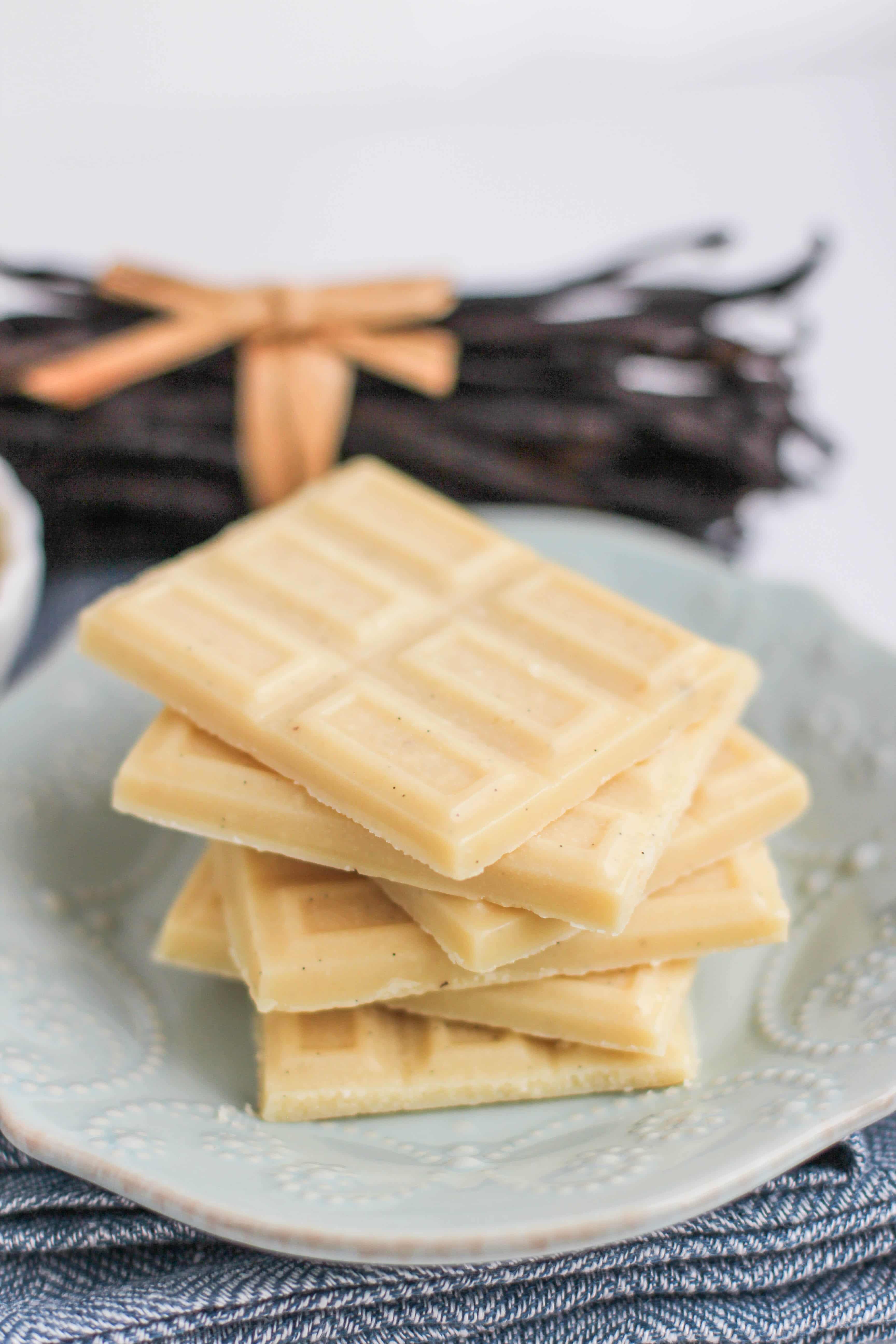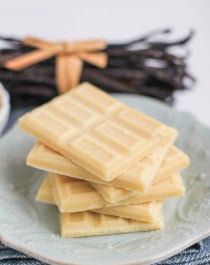 Print Recipe
Pin Recipe
Healthy Homemade White Chocolate
Ingredients
Dried Nonfat Milk

Salt

Vanilla Bean
Recipe Notes
I originally wasn't going to share the recipe here because I worked so incredibly hard on publishing Naughty or Nice.  But, I understand not having a recipe here can be frustrating.  So, I'll meet you halfway...  how does that sound?  I'll show you all the ingredients I use in the recipe.  That way, you can determine on your own whether or not the cookbook is for you!
Nutrition Facts
Healthy Homemade White Chocolate
Amount Per Serving (1 bar)
Calories 250
Calories from Fat 225
% Daily Value*
Fat 25g38%
Sodium 30mg1%
Carbohydrates 5g2%
Protein 2g4%
Iron 3.6mg20%
* Percent Daily Values are based on a 2000 calorie diet.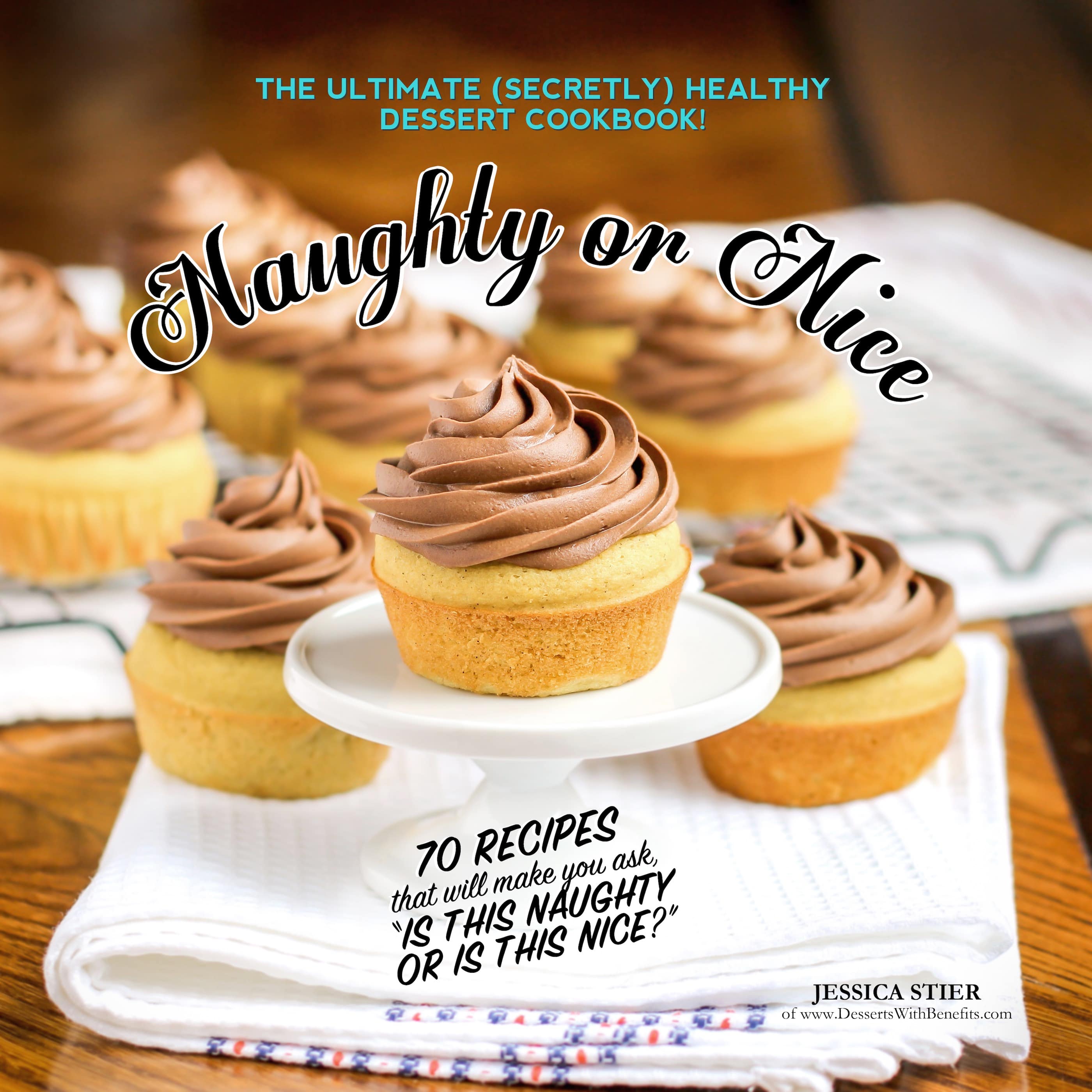 .
Be happy.
Live fully.
Feel naughty, eat nice.
.
– Jess
.