Healthy No-Bake Ginger Cashew Cookie Bars
Love granola bars but think it's too hot out to turn on the oven?  Make these Healthy NO-BAKE Ginger Cashew Cookie Bars!
They're chewy like energy bars, hearty like granola bars, and sweet like cookies.  Made with just seven ingredients, including oats, cashews, coconut oil, pure maple syrup, and ginger, these bars will satisfy your sweet tooth and your hunger pangs.
This post was sponsored by Dorot.  All opinions are mine and mine alone!  Thank you for supporting the brands that keep Desserts With Benefits going!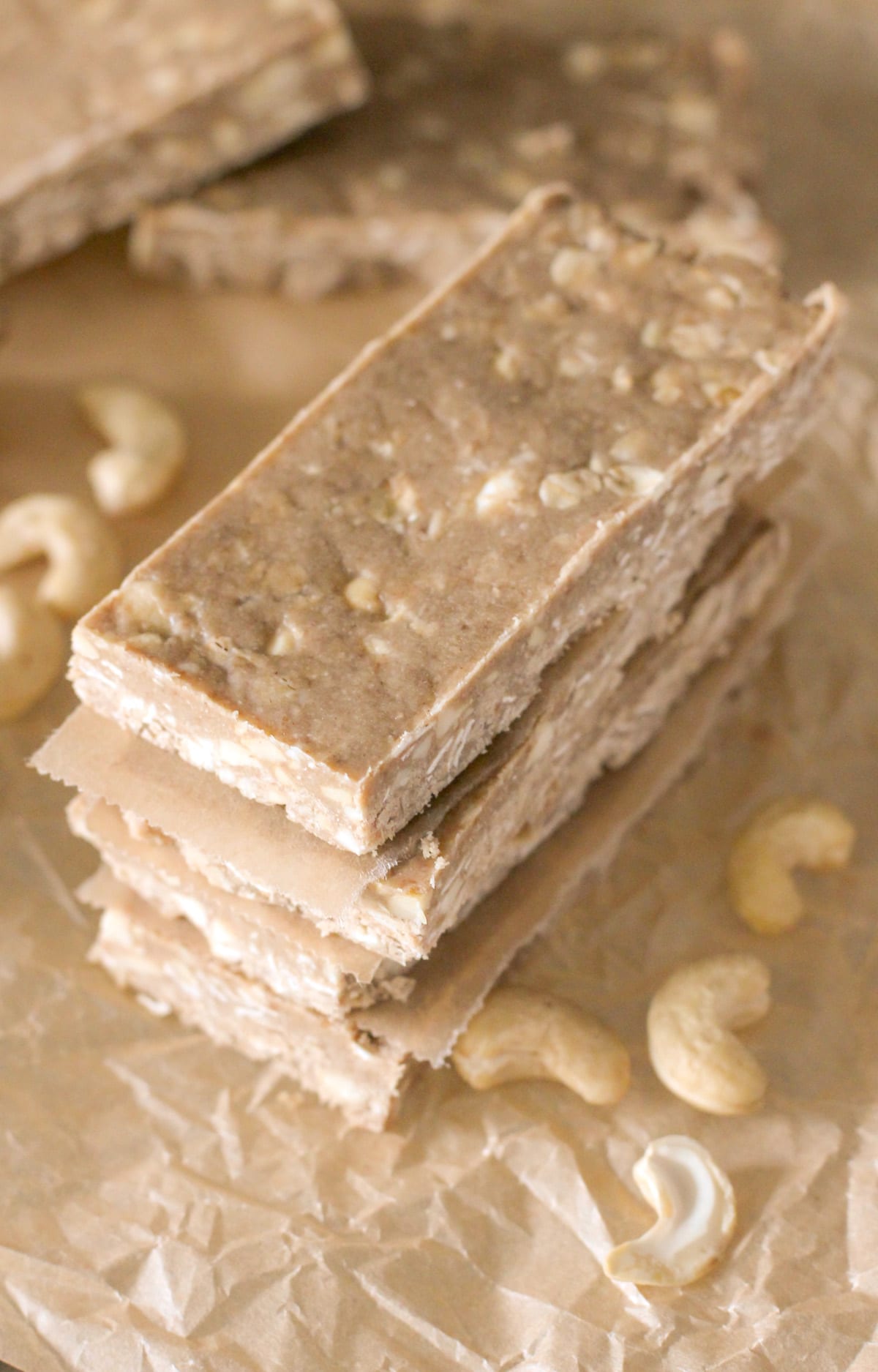 If you're like me, you like the flavor of ginger but you hate hate hate buying those big knobby "hands" of fresh ginger because it requires so much prep work in order to use — rinsing, scrubbing, peeling, chopping/dicing/grating/crushing…  it's just too much.  But I've got some good news for you.
Well, good news for you AND me.
Dorot makes crushed ginger that's ready-to-use!!
You'll find this genius invention in the frozen vegetable aisle at the grocery store.  I found my crushed ginger at HEB, but I've also seen Dorot sold at Target, Trader Joe's, Whole Foods, and Randalls.
These Healthy No-Bake Ginger Cashew Cookie Bars are super easy to make.  Like, suuuuper easy.  All you need is one bowl, one spatula, and some measuring cups.  No need for a peeler or a grater.  Oh, and definitely no need for a stand mixer or an oven!  Effortless cooking?  Yes puh-lease.
Dorot's frozen crushed ginger makes this recipe a breeze.  One cube of their frozen crushed ginger is the equivalent to one teaspoon of freshly crushed ginger.  BOOM.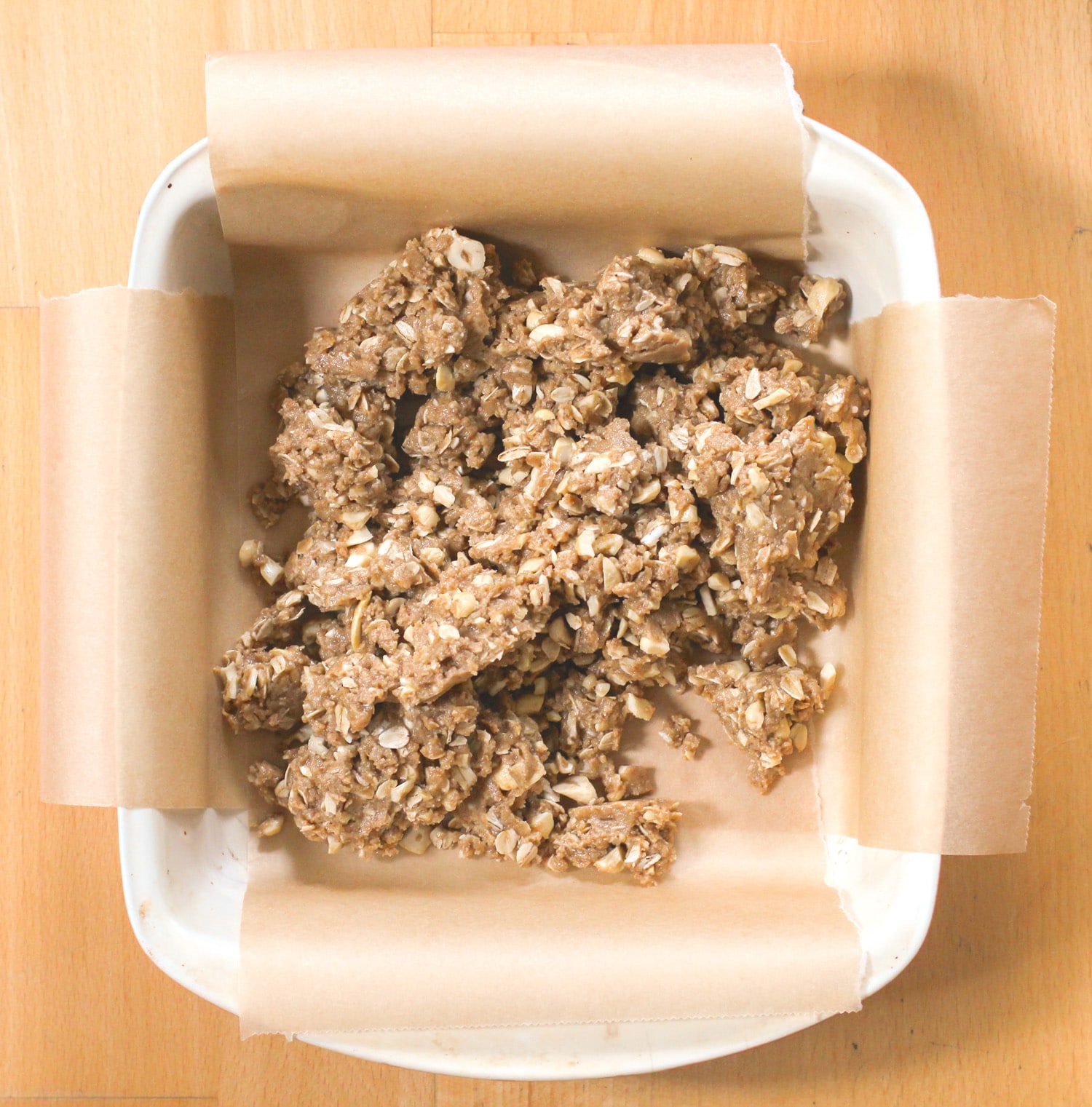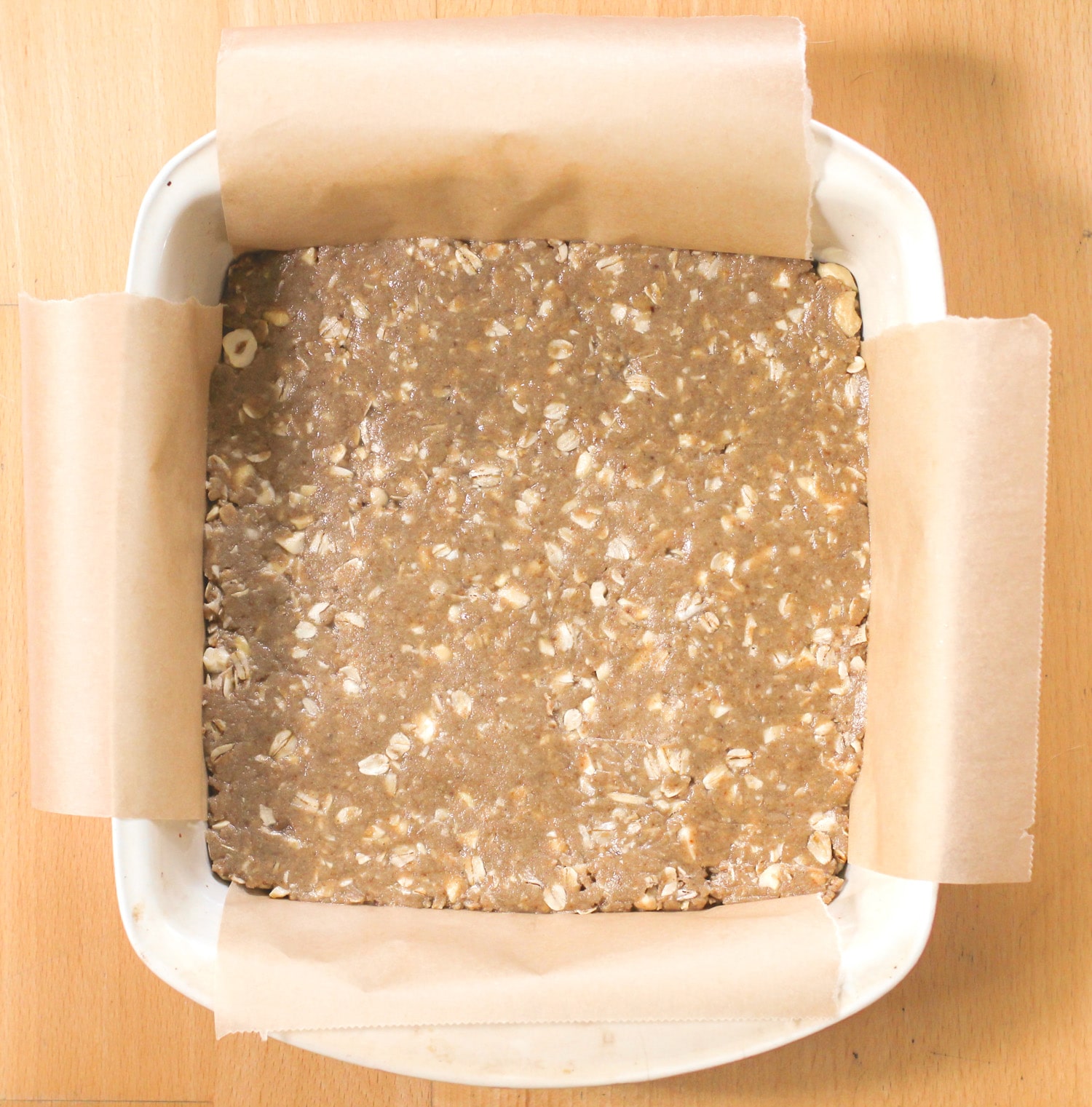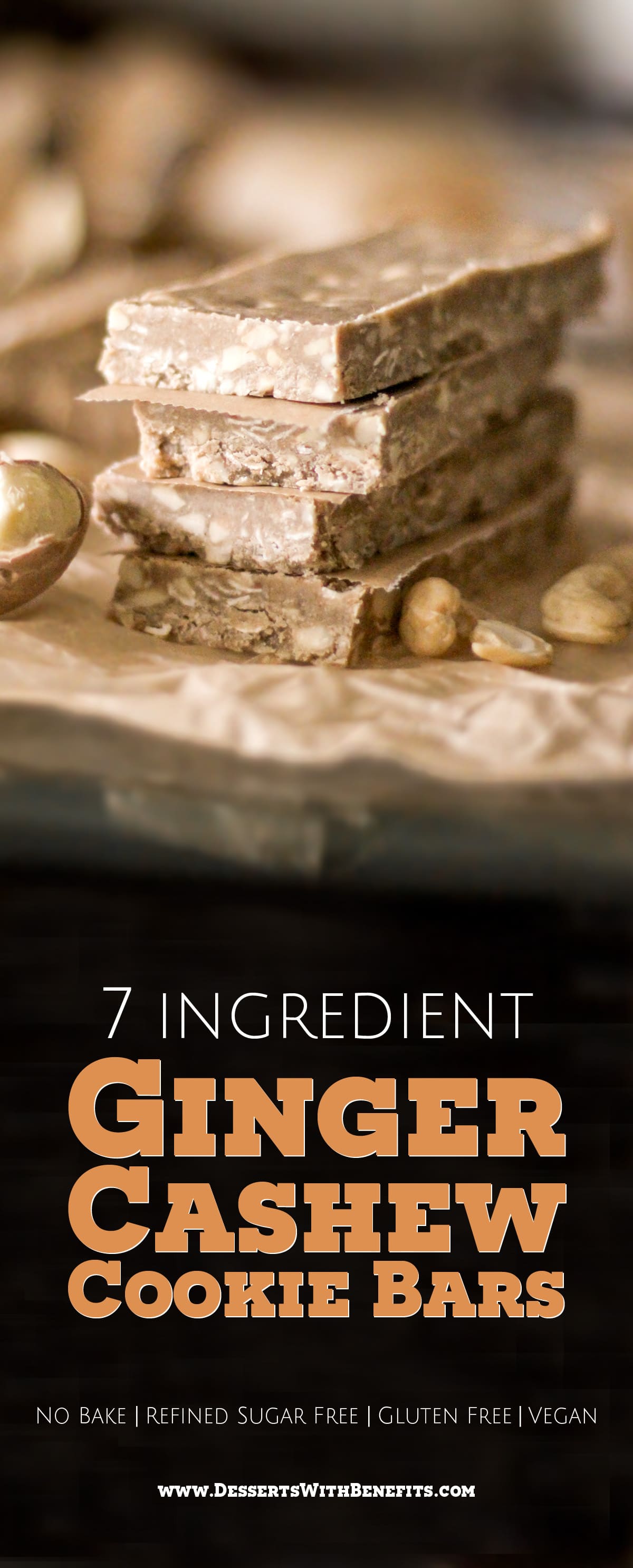 Just look at that chewy texture!
It's perfectly sweet from the pure maple syrup and coconut sugar.
It's got a hearty texture and slight crunch from the rolled oats and chopped cashews.
It's got the perfect amount of spice from the crushed ginger.
It's a perfect snack to make for a perfect day.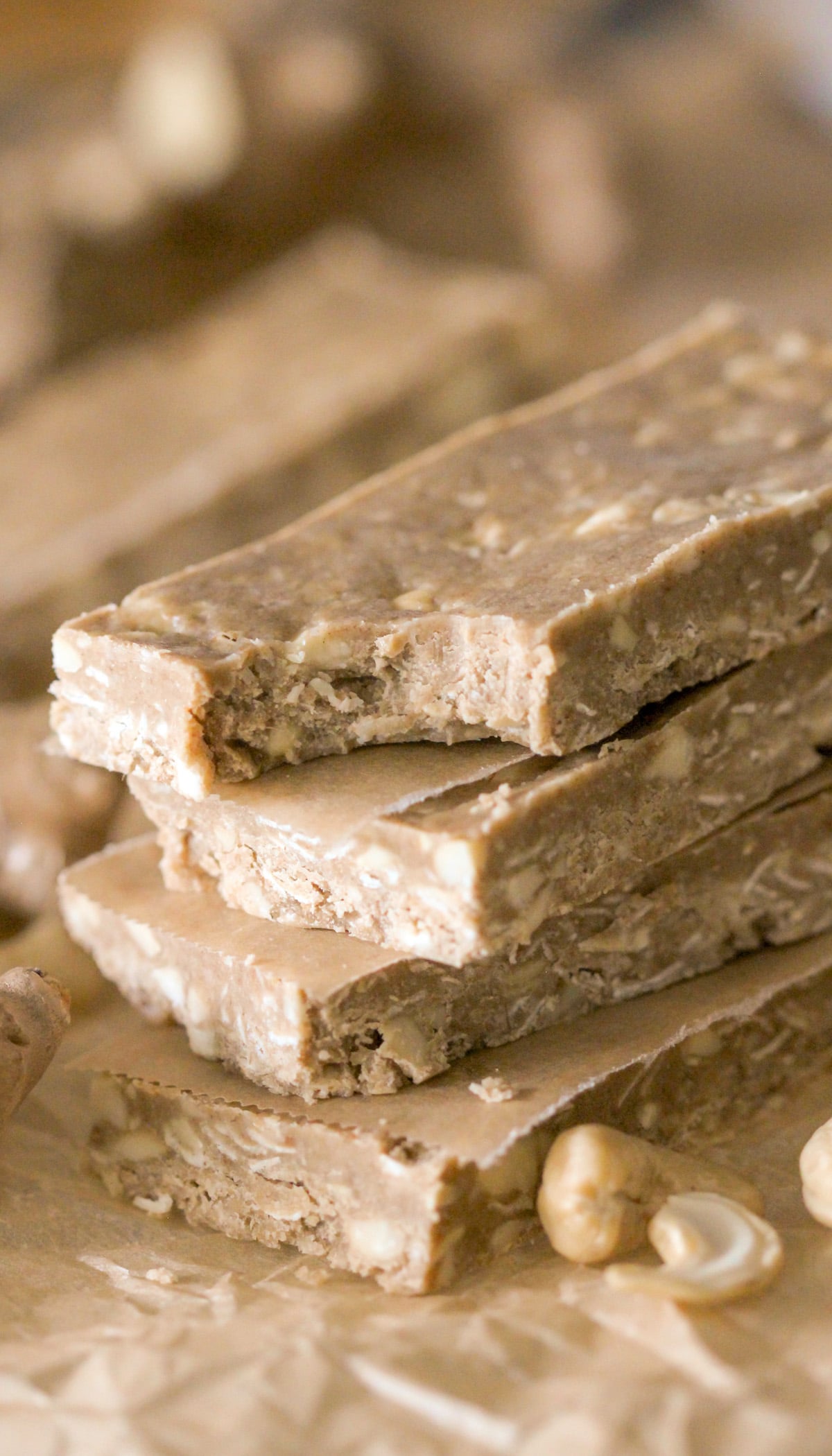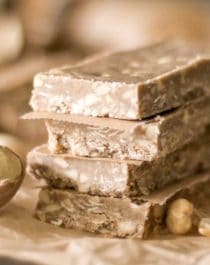 Healthy No-Bake Ginger Cashew Cookie Bars
Cuisine:
Cookies & Crackers
Ingredients
4

cubes

Dorot Crushed Ginger

(thawed completely)

½

cup

Coconut Oil

(melted)

¼

cup

Pure Maple Syrup

1⅓

packed cups

Oat Flour

½

cup

Old Fashioned Rolled Oats

½

cup

Chopped Cashews

¼

cup

Coconut Sugar

½

tsp

Salt
Instructions
Line a 9" brownie pan with parchment paper.

In a large mixing bowl, stir together the thawed crushed ginger, melted coconut oil, and pure maple syrup.

Add in the oat flour, rolled oats, chopped cashews, coconut sugar, and salt.  Fold together with a rubber spatula.  Mixture should look like cookie dough.

Press mixture into the prepared pan and flatten it out.  Place pan in the freezer for 30 minutes.

Slice into 10 bars.  Place bars in individual sandwich baggies for an easy grab-and-go snack (or in a Tupperware container) and store in the fridge.  Keeps for ~1 week.
Nutrition Facts
Healthy No-Bake Ginger Cashew Cookie Bars
Amount Per Serving (1 bar)
Calories 250
Calories from Fat 135
% Daily Value*
Total Fat 15g 23%
Sodium 125mg 5%
Total Carbohydrates 23g 8%
Protein 5g 10%
* Percent Daily Values are based on a 2000 calorie diet.
.
Here is the recipe's nutrition label: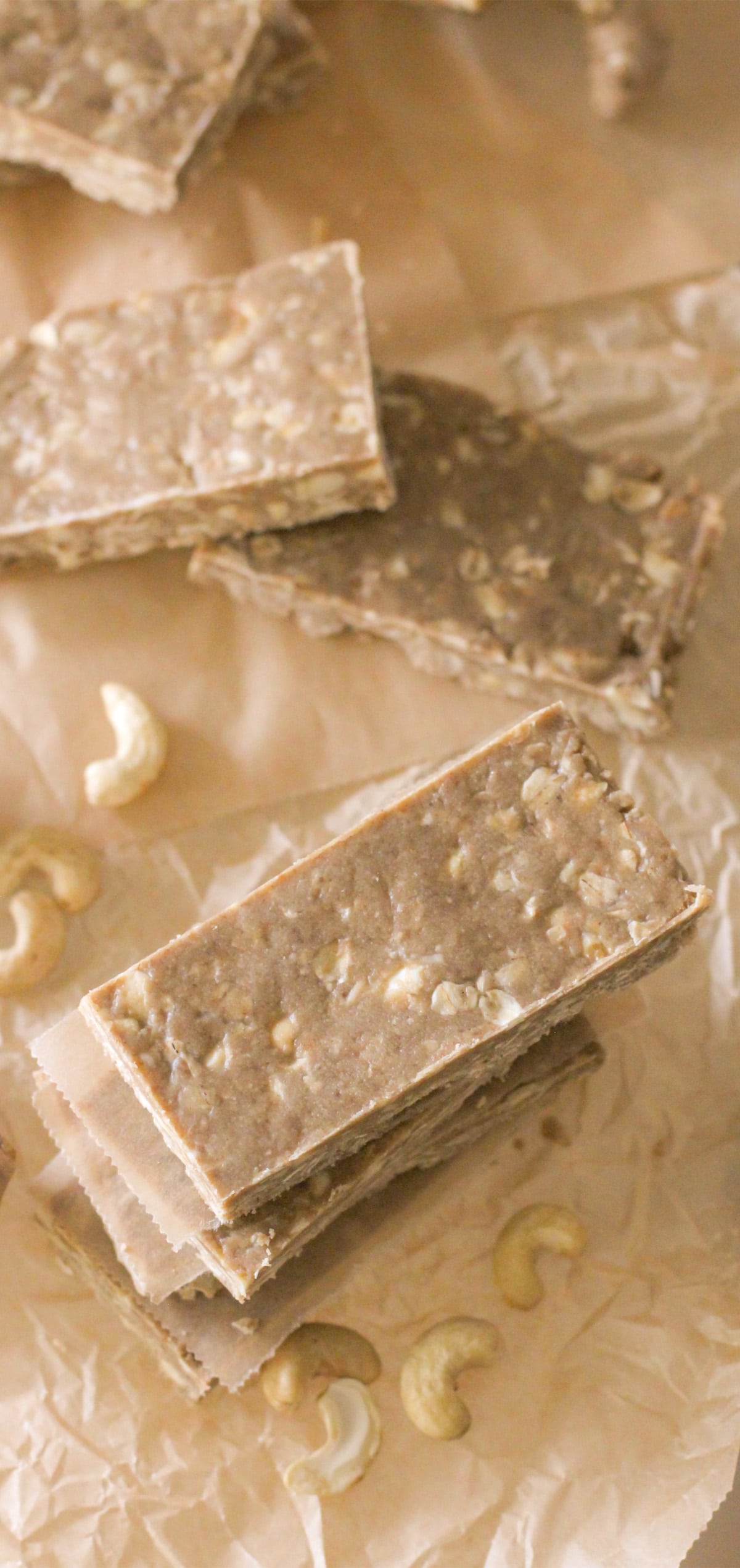 I could (and did) eat these Healthy No-Bake Ginger Cashew Cookie Bars every single day.  Maybe even twice a day 😉
Can you blame me?  They're so freakin' good.  I wasn't sure how the ginger would taste in these bars but they ended up being a hit.  I'm sure you'll love them too  🙂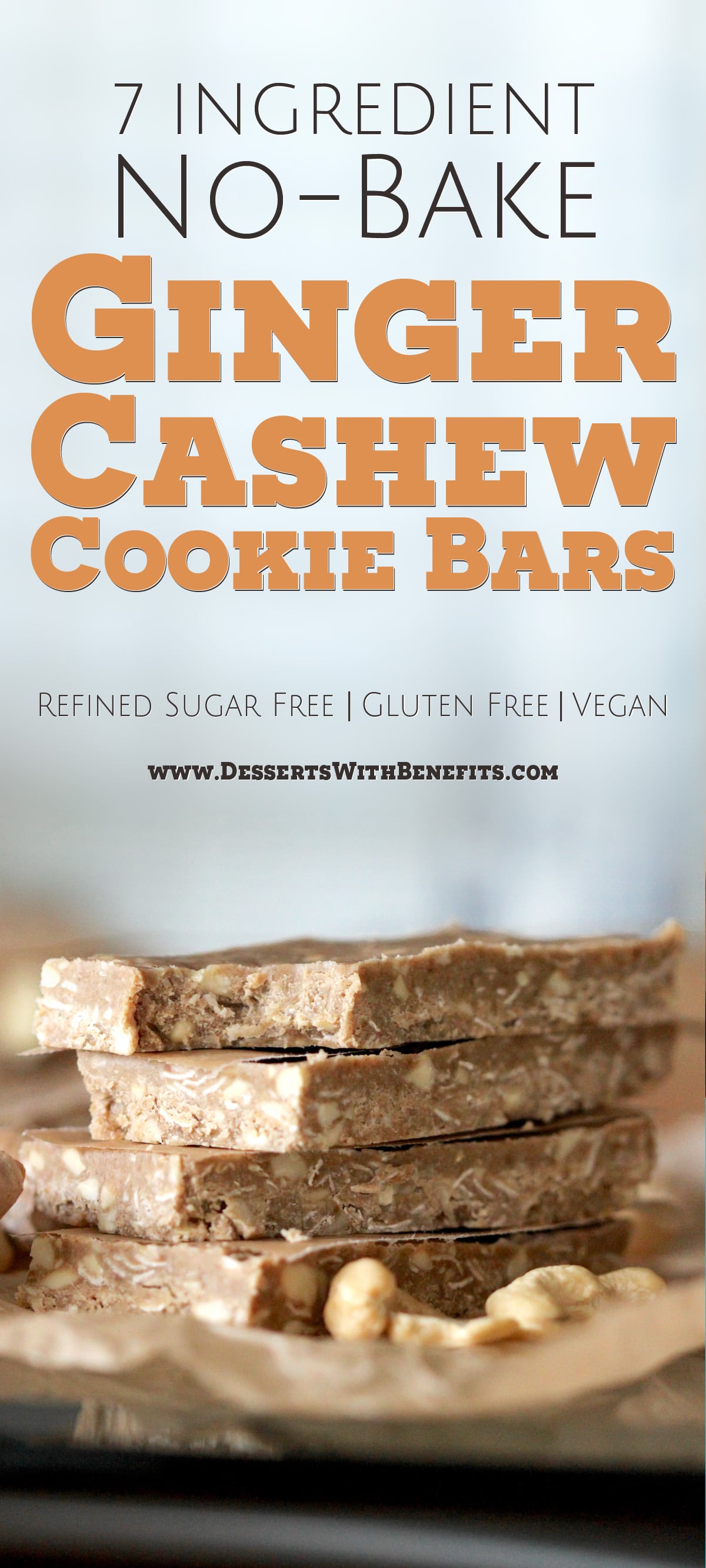 Enjoy!
.
With love and good eats,
.
– Jess
.