Healthy Nutella Cookie Dough
Nutella lovers, hold onto your pants seat…  because you're about to witness something amazing:  Healthy Nutella Cookie Dough.
YES.  Healthy Nutella Cookie Dough!  No need to pinch yourself because you're not dreaming.  This is real life.
Cookie dough spiked with Nutella.  That's also guilt-free.  It's sweet, it's fudgy, it's chocolatey, it's OH, SO, GOOD.
Incredible chocolate taste.  Intense hazelnut flavor.  Indulgent fudgy texture.  It tastes completely unhealthy, but it's actually good for you.  Filled with high-fiber oats (and another high-fiber secret ingredient), antioxidant-rich cocoa, healthy hazelnuts, and zero added sugar.  We've got ourselves a winner here, y'all.  This Healthy Nutella Cookie Dough is meant to be eaten raw, so no hassle or baking required for this sweet, sweet indulgence.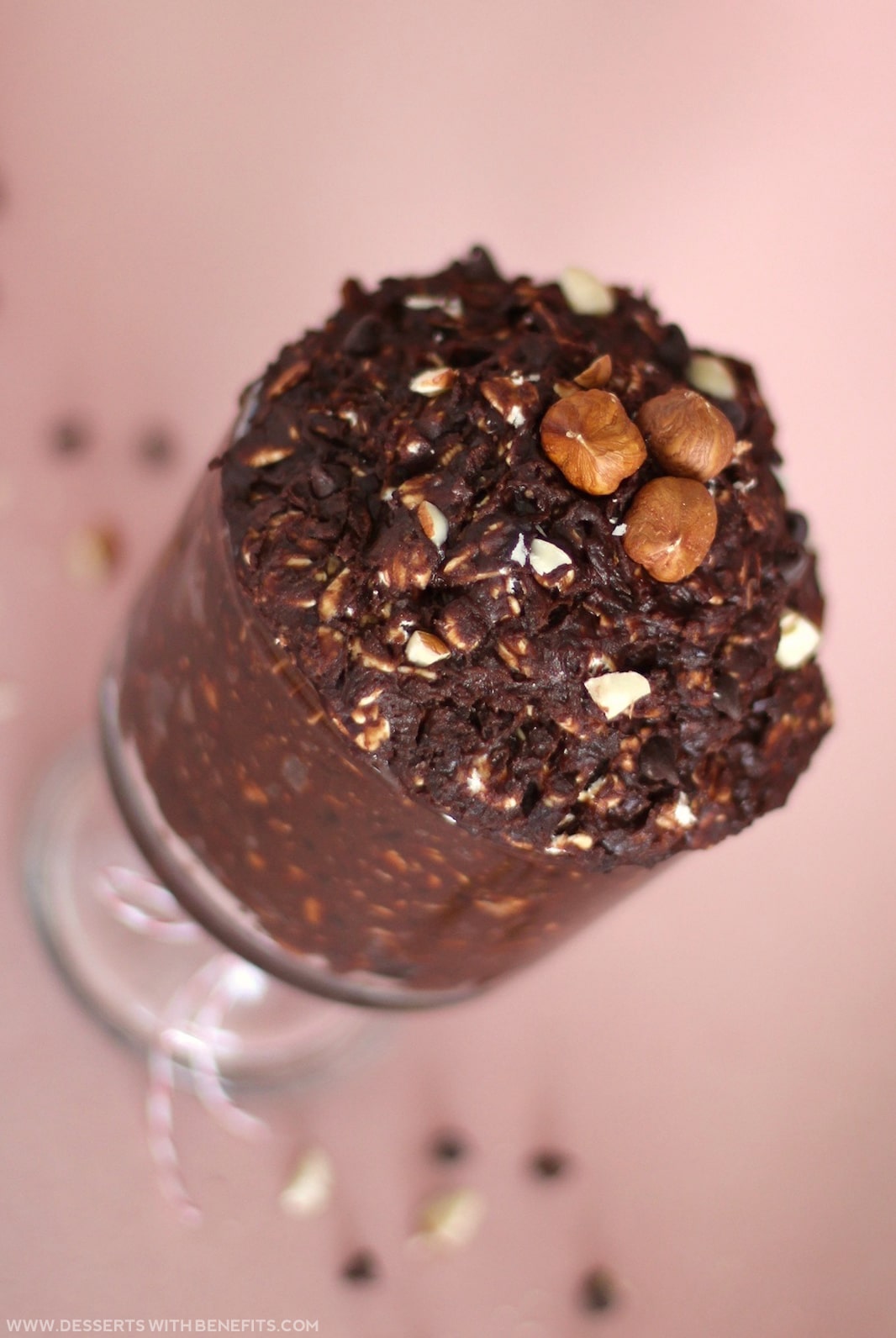 Healthy Nutella Cookie Dough
Prep Time: 20 minutes
Cook Time: 0 minutes
Total Time: 20 minutes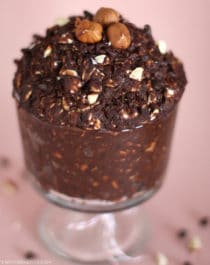 Fat per serving: 8
Calories per serving: 260
Ingredients:
one 15oz can Black Beans, drained and rinsed well!**
132g (½ cup) Healthy Homemade Nutella
¼ cup Unsweetened Vanilla Almond Milk
1 tsp Vanilla Extract
½ tsp Stevia Extract
64g (2 scoops) Unflavored Whey Protein Powder
20g (¼ cup) Unsweetened Natural Cocoa Powder
pinch of Salt
144g (1½ cups) Old Fashioned Rolled Oats
⅓ cup Mini Dark Chocolate Chips (optional)
Directions:
In a blender (I used my NutriBullet), add the beans, Nutella, almond milk, vanilla extract, and stevia extract.  Blend until completely smooth, scraping down the sides of the blender if necessary.
In a large bowl, stir together the protein powder, cocoa powder, sweetener, and salt.  Scrape the blended bean mixture on top and stir together until completely combined.
Fold in the oats (and optional chocolate chips, if using).
Cover with plastic wrap, refrigerate overnight, and serve the next day for the cookie dough texture, but you can totally eat some now because that's the "true" cookie dough-eating experience.
Notes:
**After draining and rinsing, the beans should measure out as ~1½ cups.  Mine weighed 240g.
All images and text ©
.
.
Here is the recipe's nutrition label:
Say WHAT?!?  A decadent treat that tastes like pure sin with 16g of protein, 8g of fiber and only 1g of sugar?  Yes, puh-lease!  Heck, I'll take seconds.  And thirds… *laughs maniacally in utter chocolate-hazelnut bliss*
Hope you enjoy this Healthy Nutella Cookie Dough recipe!  I'm pretty sure you will.
.
– Jess
.