Healthy Homemade Nutella
Nutella is a chocolate-hazelnut spread that is creamy, rich, chocolatey and oh so delicious.  Though, sadly, it's full of sugar, artificial flavoring and palm oil…  not so appetizing.  So I made a healthy homemade version!  No nasty ingredients whatsoever.  This all-natural Healthy Homemade Nutella has all the taste, texture and richness of the storebought stuff without the excess calories, sugar and fat.  You will eat this by the spoonful!
You can use this Healthy Homemade Nutella in any way you'd use the storebought version, but there's no guilt involved.
   It's perfect spread on some whole grain toast.
   It makes every boring bowl of oatmeal come alive with flavor.
   It's delicious spooned over Vanilla Frozen Yogurt.
   And when it's paired with sliced apples, strawberries or bananas you'll shout "Mmmmm!!"
I could go on listing more and more ideas but I should probably just give you the recipe, huh?  I'm sure you know what you'll do with a jar this chocolate-hazelnut magic.
…
Dive in head first, right?  
This recipe might be light on calories and light on fat, but it sure isn't light on flavor!  It's seriously rich, totally creamy, incredibly chocolatey and perfectly hazelnutty.  Yeah, I know that's not a word but I don't really care because I have a jar of healthy Nutella sitting in my kitchen calling my name   
SEE YA!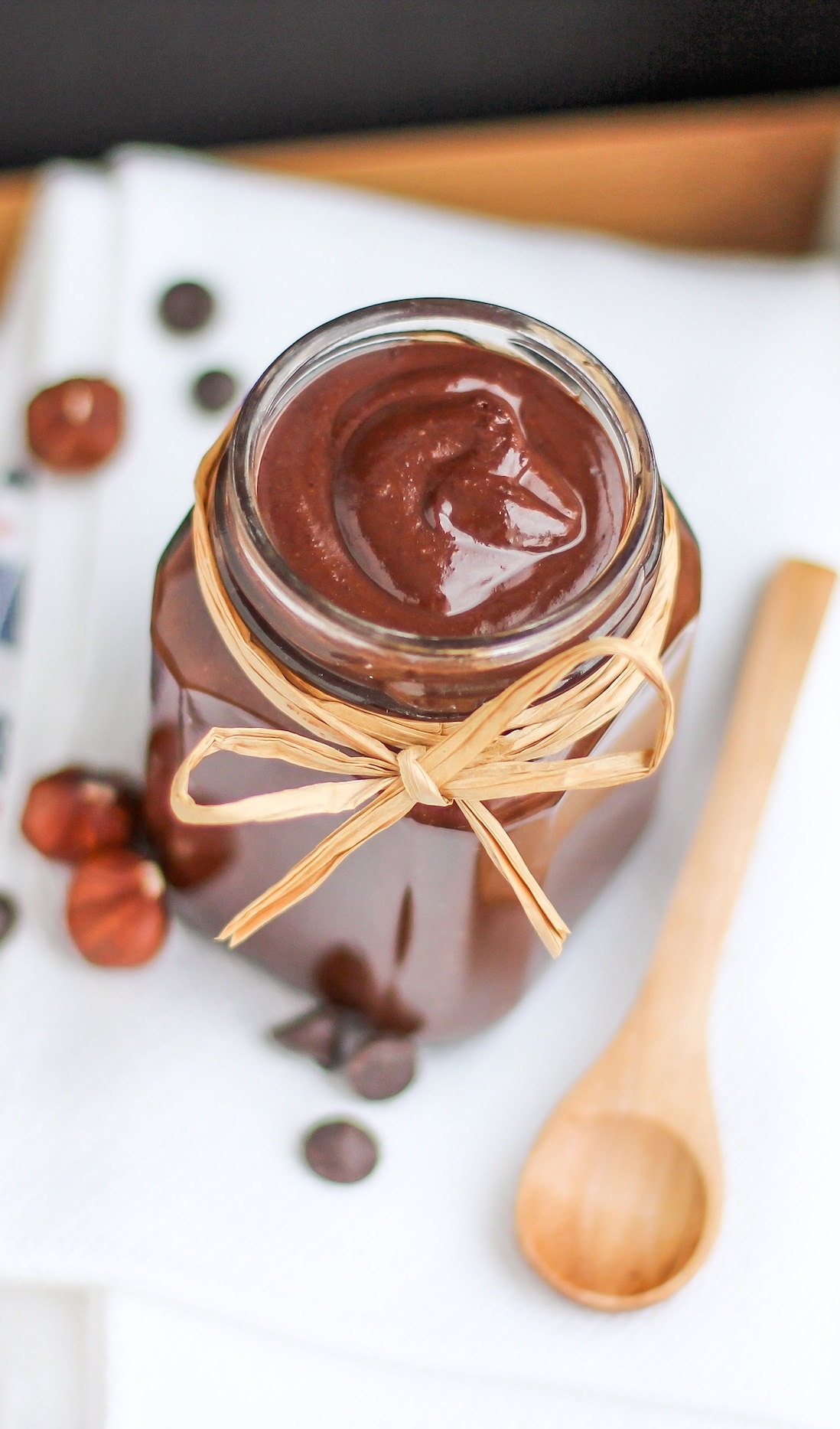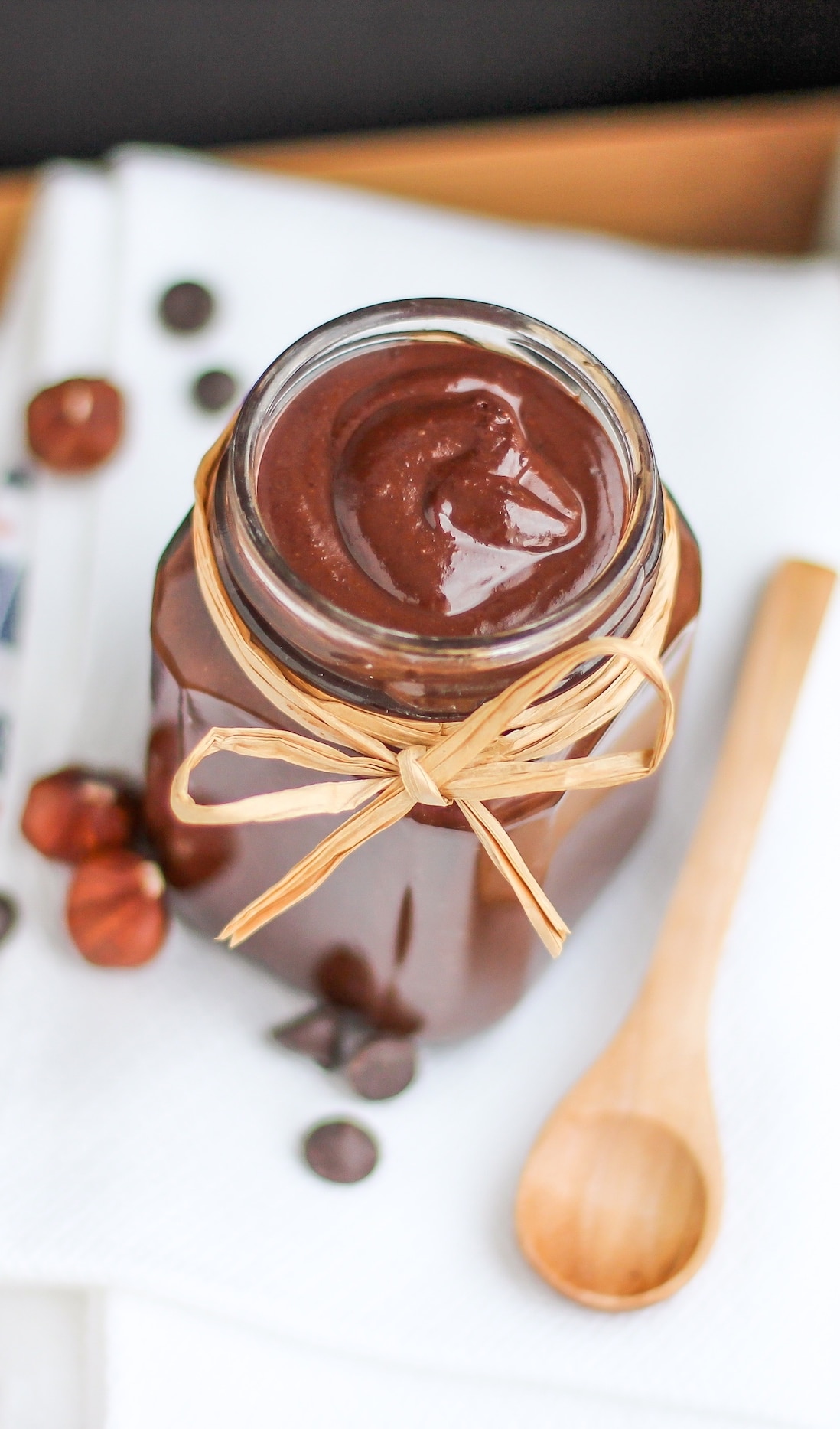 Healthy Homemade Nutella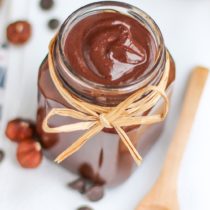 Ingredients:
Hazelnut Butter
Unsweetened Vanilla Almond Milk
Liquid Stevia Extract
Powdered Erythritol
Unsweetened Dutch Processed Cocoa Powder
Salt
Directions:
Notes:
I originally wasn't going to share the recipe here because I worked so incredibly hard on publishing 
Naughty or Nice
.  But, I understand not having a recipe here can be frustrating.  So, I'll meet you halfway...  how does that sound?  I'll show you all the ingredients I use in the recipe.  That way, you can determine on your own whether or not the cookbook is for you!