Secret Ingredient Healthy Nutella Fudge
Do you like/love-so-much-you-could-marry Nutella?  Yes?  Me too!  So I made it in fudge form  😉
This Healthy Nutella Fudge is sweet, chocolatey and satisfying.  Oh, and it's healthy too.  It's made with a surprising secret ingredient that might just gross you out but don't worry, you can't taste it.  Trust me, nobody knew it was there!  This fudge is packed full of protein, fiber and healthy fats, and none of the added sugar or artificial flavors.  BOOM!  I'll take seven.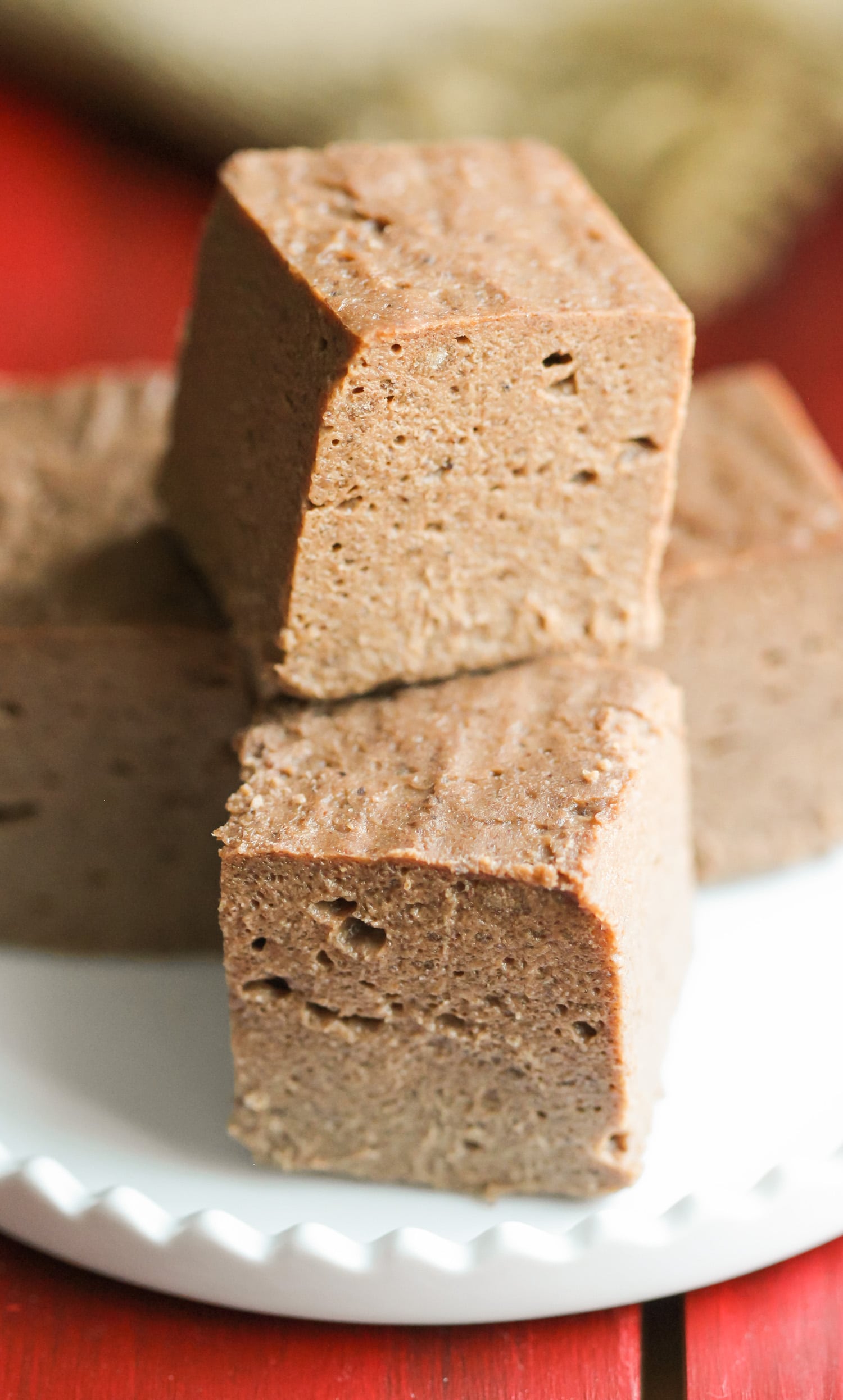 Two Christmases ago, I was a pretty darn lucky girl and (finally) got a Vitamix!  You know, basically the most sought-after, powerful blender on the market?  A Vitamix had been on my wishlist for over three years at the time and I quietly envied everyone who had one.  They could puree green smoothies (sans the spinach chunks), grind up smooth and creamy nut butters, and of course, they can blend up this Secret Ingredient Healthy Nutella Fudge!!
This recipe required a few trials to perfect, though.  Let me walk you through each trial:
In the first trial, I used 1 cup of my Homemade Nutella and no black beans.  Sadly, the fudge didn't firm up (it was like a pudding), it wasn't nearly sweet enough, and it wasn't hazelnutty enough.
In the second trial, I added a can of black beans and ⅓ cup more Nutella.  I blended the "batter" in my food processor.  While the beans pureed well, the bean skins left small black flecks throughout the fudge.  While the bean flecks didn't affect the flavor at all, it sure wasn't attractive to look at.  I wanted a super smooth and uniform fudge so no one would suspect the sneaky ingredient.
In the third and final trial, instead of adding the ingredients in my food processor, I added them to my Vitamix.  Problem solved.  I got a perfect fudge batter without the black flecks!  This fudge is suuuper addicting.  You won't be able to stop at one.  And that's okay, because this fudge is secretly GOOD for you  😉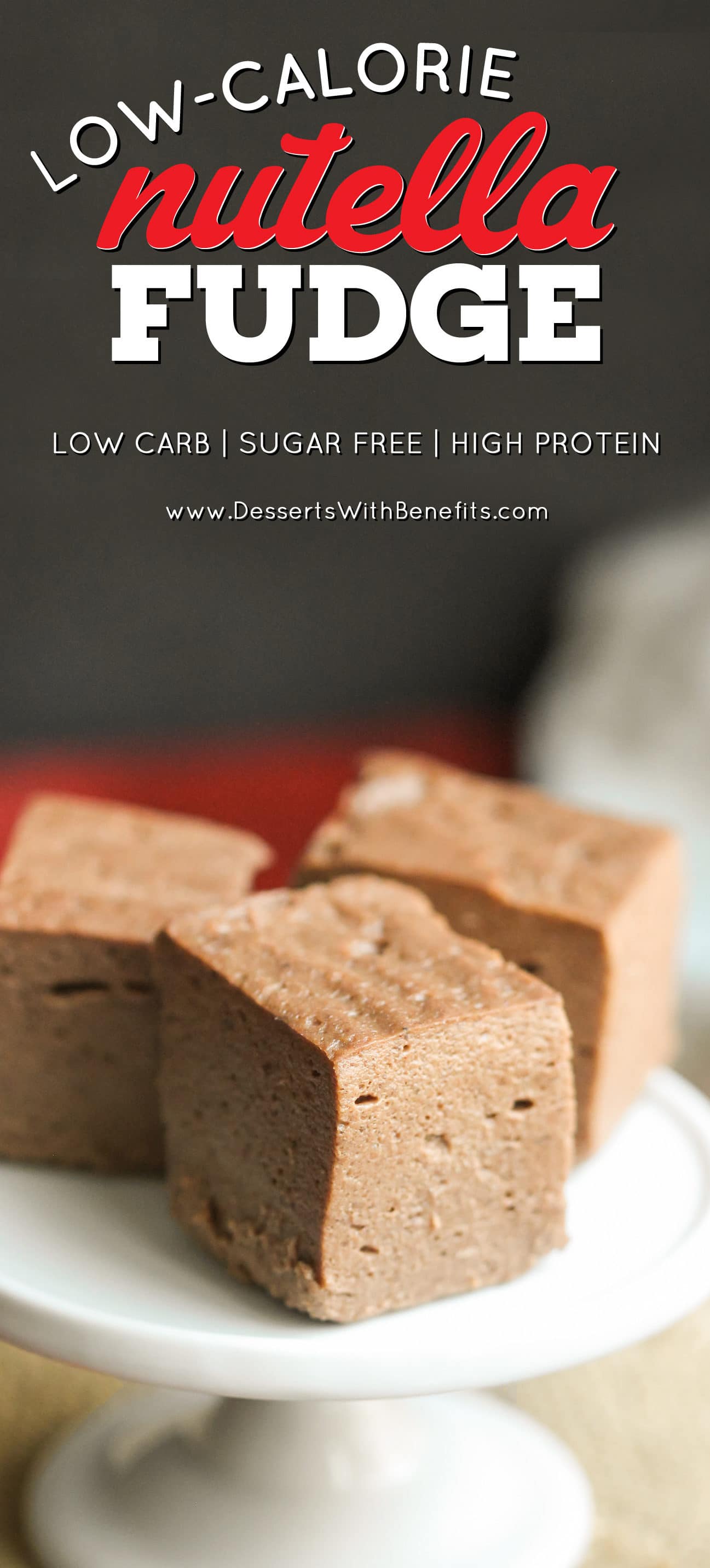 Why, hello gorgeous little cube of fudge!  I think I'll go ahead and dive in…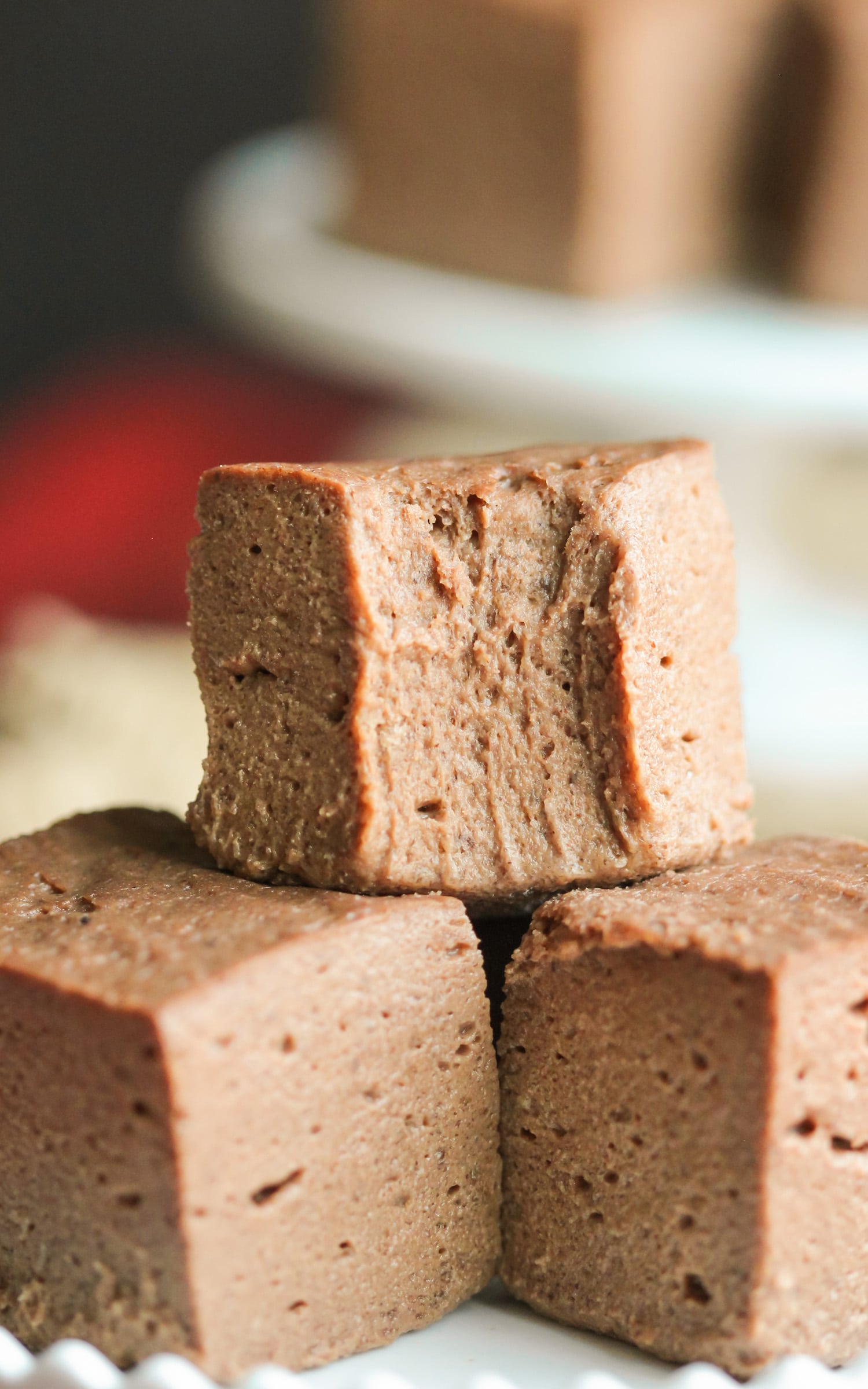 THIS. IS. THE. BOMB!
Words cannot even begin to describe how amazing this Healthy Nutella Fudge is.  It's so chocolatey and sweet and spongy and fluffy.  You can't detect the beans or cottage cheese at all (trust me, I'm not a huge fan of beans OR cottage cheese, and they were thankfully overpowered by the sweet Nutella and soul-warming vanilla).  This will fulfill your wildest dessert-filled dreams  🙂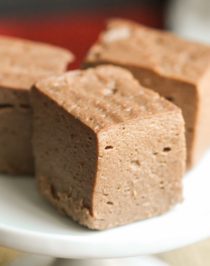 Print Recipe
Pin Recipe
Secret Ingredient Healthy Nutella Fudge
This Healthy Nutella Fudge is sweet, chocolatey and satisfying. This fudge is packed full of protein, fiber and healthy fats, and none of the added sugar or artificial flavors. BOOM! I'll take seven.
Instructions
Line a 9" brownie pan with parchment paper both ways.

In a high-speed blender (I used my

Vitamix

), add the Nutella, cottage cheese, beans, vanilla extract, and stevia extract.  Blend until completely smooth.  Pour the mixture into a stand mixer bowl fitted with a whisk attachment.  Turn mixer on low speed.

In a small bowl, whisk together the erythritol and psyllium husk powder.  Slowly add this to the stand mixer.  Increase the mixer speed to medium, then high.  Mix until completely even.  Scrape down the sides of the bowl and mix one last time.

Scoop the mixture into the prepared pans and spread it out.  Cover and refrigerate overnight.

The next day, slice, serve, and enjoy!  Keeps for ~1 week.
Recipe Notes
**My can of black beans weighed 220g after draining and rinsing.  1 can of beans usually contains ~1½ cups beans.
Nutrition Facts
Secret Ingredient Healthy Nutella Fudge
Amount Per Serving (4 pieces)
Calories 220
Calories from Fat 108
% Daily Value*
Fat 12g18%
Cholesterol 10mg3%
Sodium 340mg15%
Carbohydrates 15g5%
Protein 14g28%
Calcium 150mg15%
Iron 1.8mg10%
* Percent Daily Values are based on a 2000 calorie diet.
The nutrition label is for FOUR pieces, so each piece has got just 55 calories!  WHOOP WHOOP!
Compared to 4 pieces of typical Nutella fudge, 4 pieces of my Healthy Nutella Fudge has:
340 less calories
11g less fat
77g less sugar (you save yourself from more than ⅓ CUP of sugar!)
8g more fiber
10g more protein

I've literally been eating about 6 pieces of this fudge every day.  If I turn into a little Nutella fudge cube, you'll know why  😉
Enjoy!
.
With love and good eats,
.
– Jess
.