15 Healthy Nutella Recipes to Celebrate World Nutella Day!
If you didn't know February 5th is World Nutella Day, then take a deep breath and get yourself something with Nutella today…  HOMEMADE Nutella, that is!  Indulge in all that sweet chocolate-hazelnut flavor but without all the excess calories, refined sugar, palm oil, and artificial ingredients with these 15 healthy Nutella recipes — from Nutella Fudge to Nutella Frozen Yogurt to Nutella Cookie Dough to Nutella Protein Bars, and more!

.
.
This obviously had to be #1 right?? 😉  I came out with my original Nutella recipe years ago and it quickly gained popularity.  I revamped the recipe for a better texture and flavor in my Naughty or Nice Cookbook, but I won't lie, both recipes are magnificent.  And both are sugar free, low carb, low calorie, low fat, gluten free, dairy free, and vegan!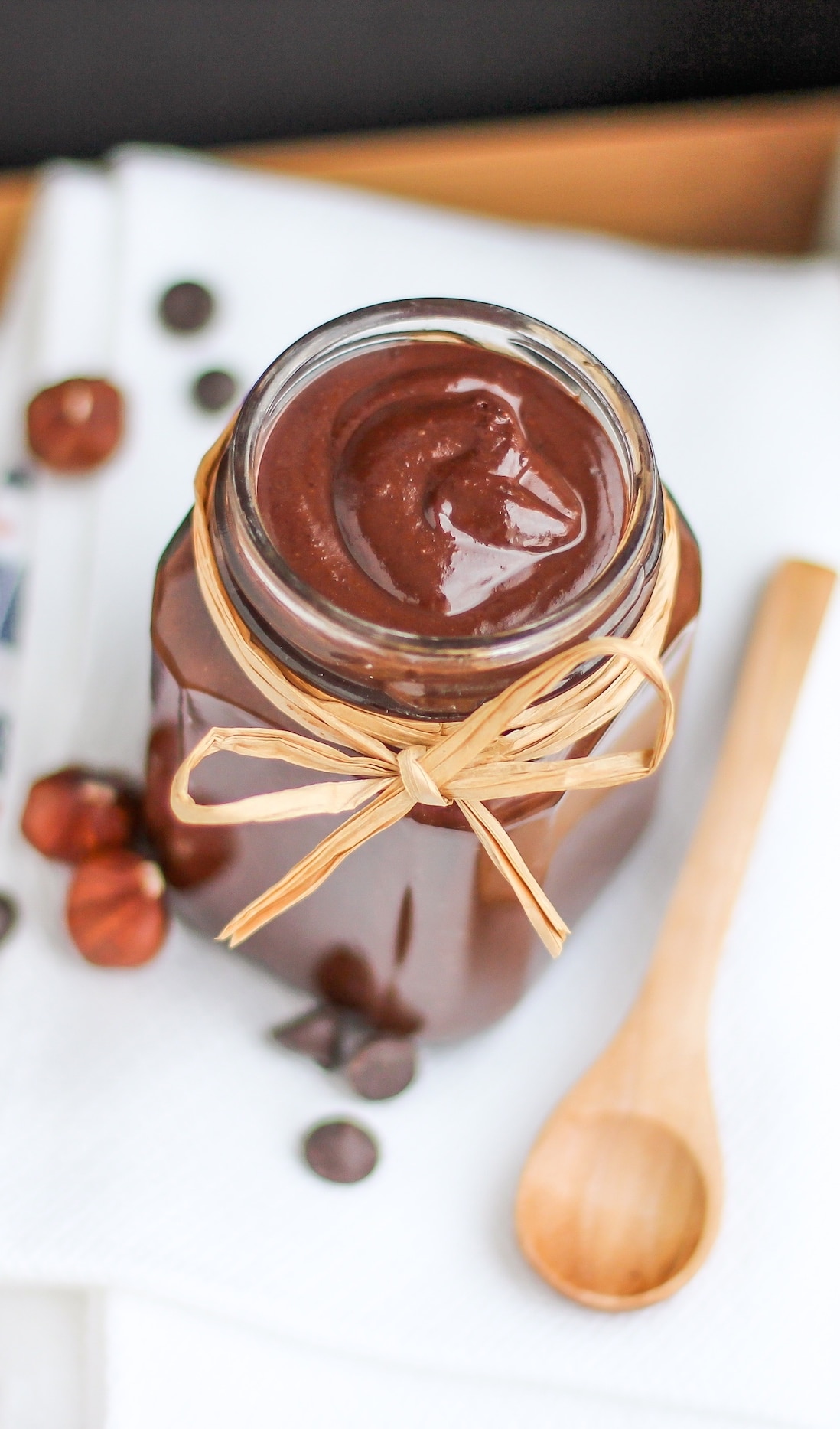 .
Cozy up on the couch with your favorite book and a big mug full of this Healthy Nutella Hot Chocolate and you've got yourself the best type of "me time" possible!
.
.
Like chocolate chips, but BETTER!  These are like chocolate chips on crack.  The chocolate and Nutella combine to make the most decadent and satisfying chocolate-hazelnut chips one can wish for!  Out of all the Nutella recipes I've made, this is definitely one of my personal favorites 🙂
.
These secretly Healthy Nutella Chip Oatmeal Cookies are sweet, chewy, and addicting, yet refined sugar free, gluten free, dairy free, and vegan!
.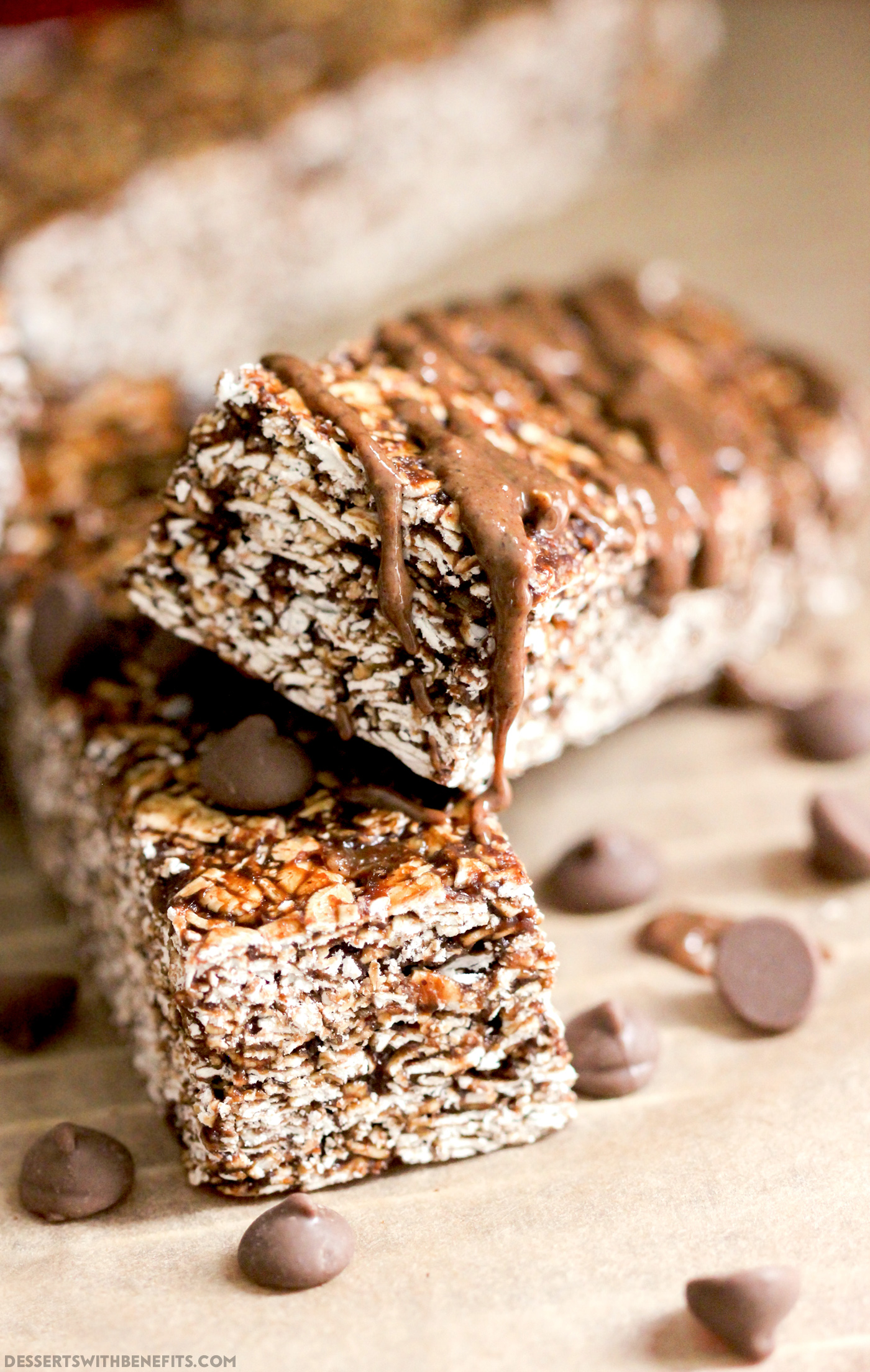 .
These are most definitely one of the most popular protein bar recipes from my DIY Protein Bars Cookbook (along with the Matcha Green Tea DIY Protein Bars)!  They're so good, it's no wonder they've been pinned over 90,000 times.
.
.
Like Reese's, but so much better!  Instead of a peanut butter filling, we've got NUTELLA inside!
.
Crispy, chewy, crunchy, chocolatey, hazelnutty, 100% drool-worthy.  It goes without saying that you need this in your life.
.
I bet you'd never be able to guess the secret ingredient in this Healthy Nutella Fudge! 😉
.
.
Ever crave sweets in the morning?  You're not alone, I'm right there with ya.  Make these Nutella Overnight Dessert Oats to have one helluva sweet morning!
.
Did you drink chocolate milk as a kid?  I know I did.  Every single day at lunch from middle school up until my junior year in high school (eek, all that sugar!).  But this Healthy Nutella Chocolate Milk is so, so, SO much better.  Not only is it tastier with the hit of chocolate-hazelnut goodness, but it's also sugar free, low carb, high fiber, dairy free, and vegan!
.
.
.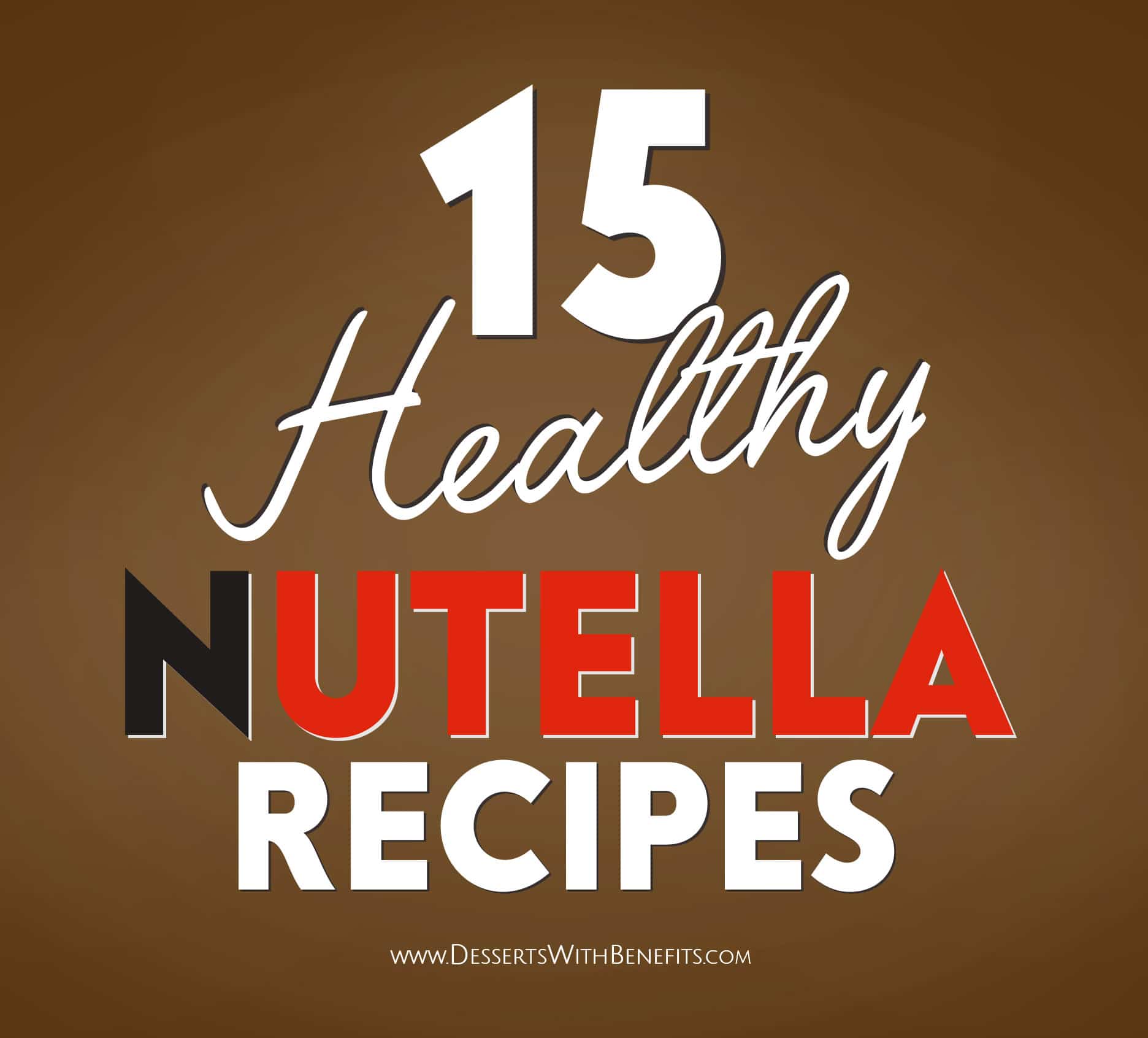 .
How about them apples Nutella recipes? 😉
Enjoy all the HEALTHY chocolate-hazelnut goodness!!
.
With love and good eats,
.
– Jess
.