Healthy Strawberries and Cream Ice Cream
Strawberries and Cream — it's sweet, it's simple, it's delicious…  so let's turn it into an ice cream!  And why not make it healthy while we're at it?  This Healthy Strawberries and Cream Ice Cream is flavorful, creamy and rich, but without the egg yolks and refined white sugar.
It's so good, you'd never know actually good for you.  Seriously!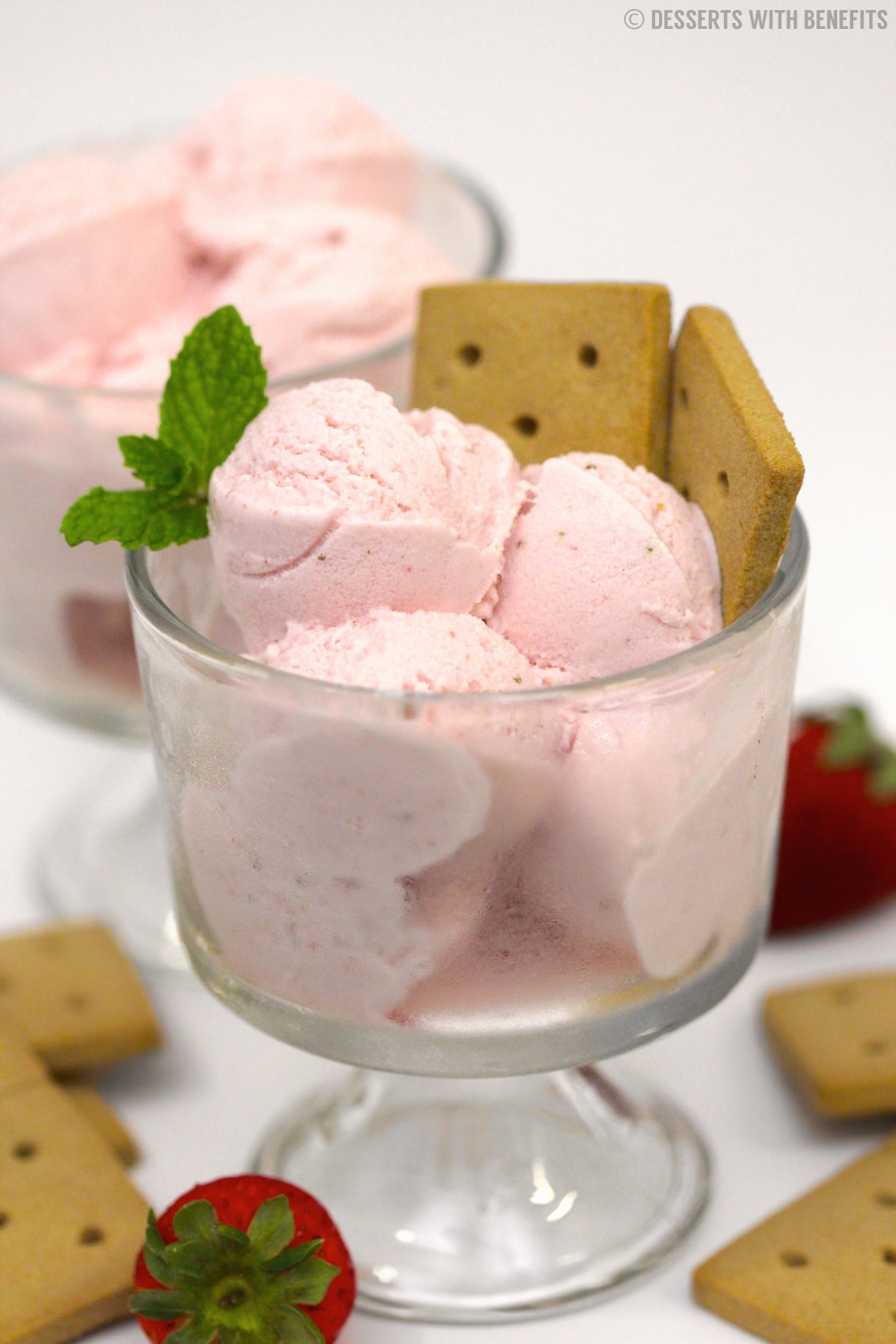 This bowl just needs one more thing…
A spoon.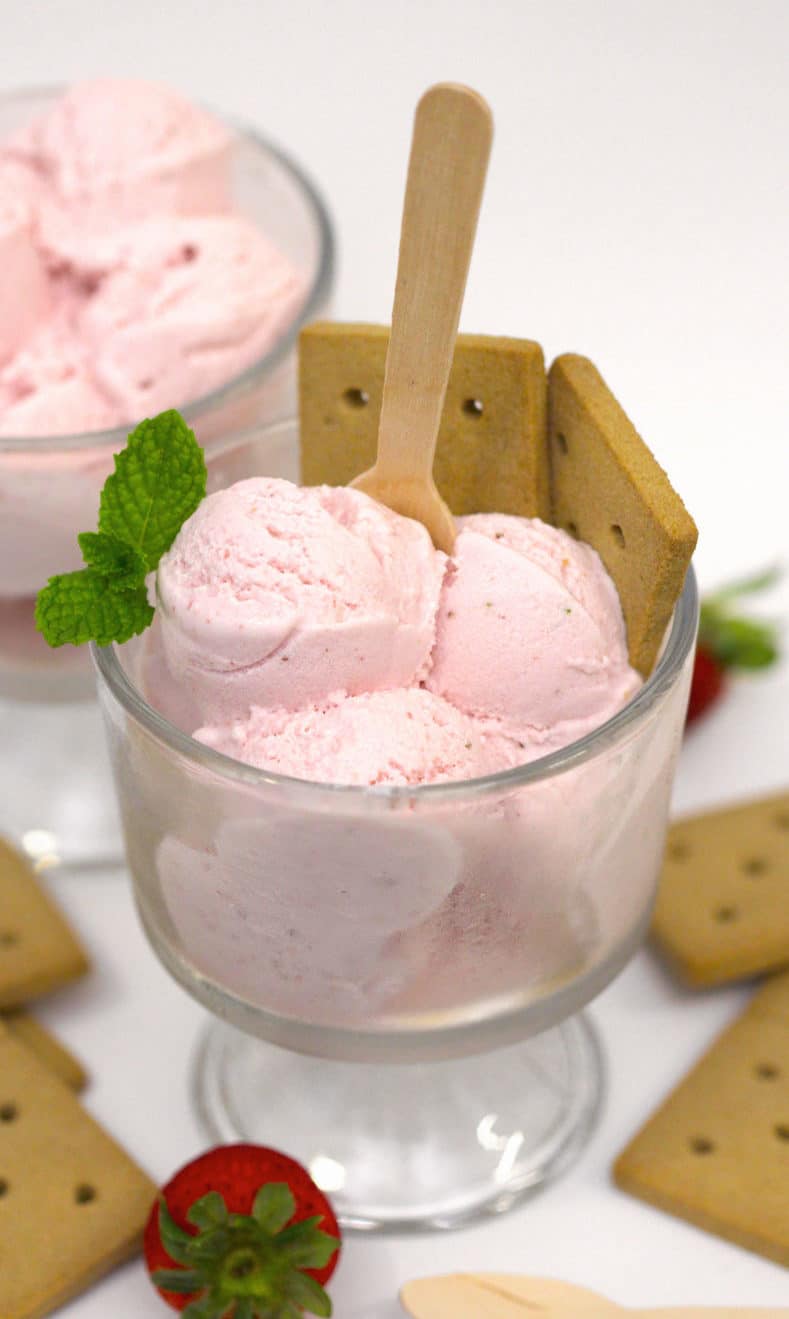 Healthy Strawberries and Cream Ice Cream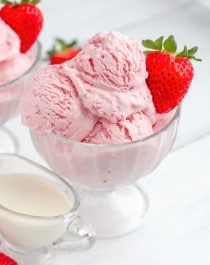 Fat per serving: 7
Calories per serving: 170
Ingredients:
Strawberries
Plain, Nonfat Greek Yogurt
Half and Half
Vanilla Extract
Xanthan Gum
Salt
Directions:
Notes:
I originally wasn't going to share the recipe here because I worked so incredibly hard on publishing Naughty or Nice.  But, I understand not having a recipe here can be frustrating.  So, I'll meet you halfway…  how does that sound?  I'll show you all the ingredients I use in the recipe.  That way, you can determine on your own whether or not the cookbook is for you!
All images and text ©
.
Get excited, because this 6-ingredient Strawberries and Cream Ice Cream recipe is super easy to make!
Easy to make AND eat…  😉
.
Here is the recipe's nutrition label:
I'll take a cup (or three) of this healthified ice cream!  This ice cream is filled with healthy fats, complete proteins, and organic fruit.  No refined sugar or nasty ingredients needed.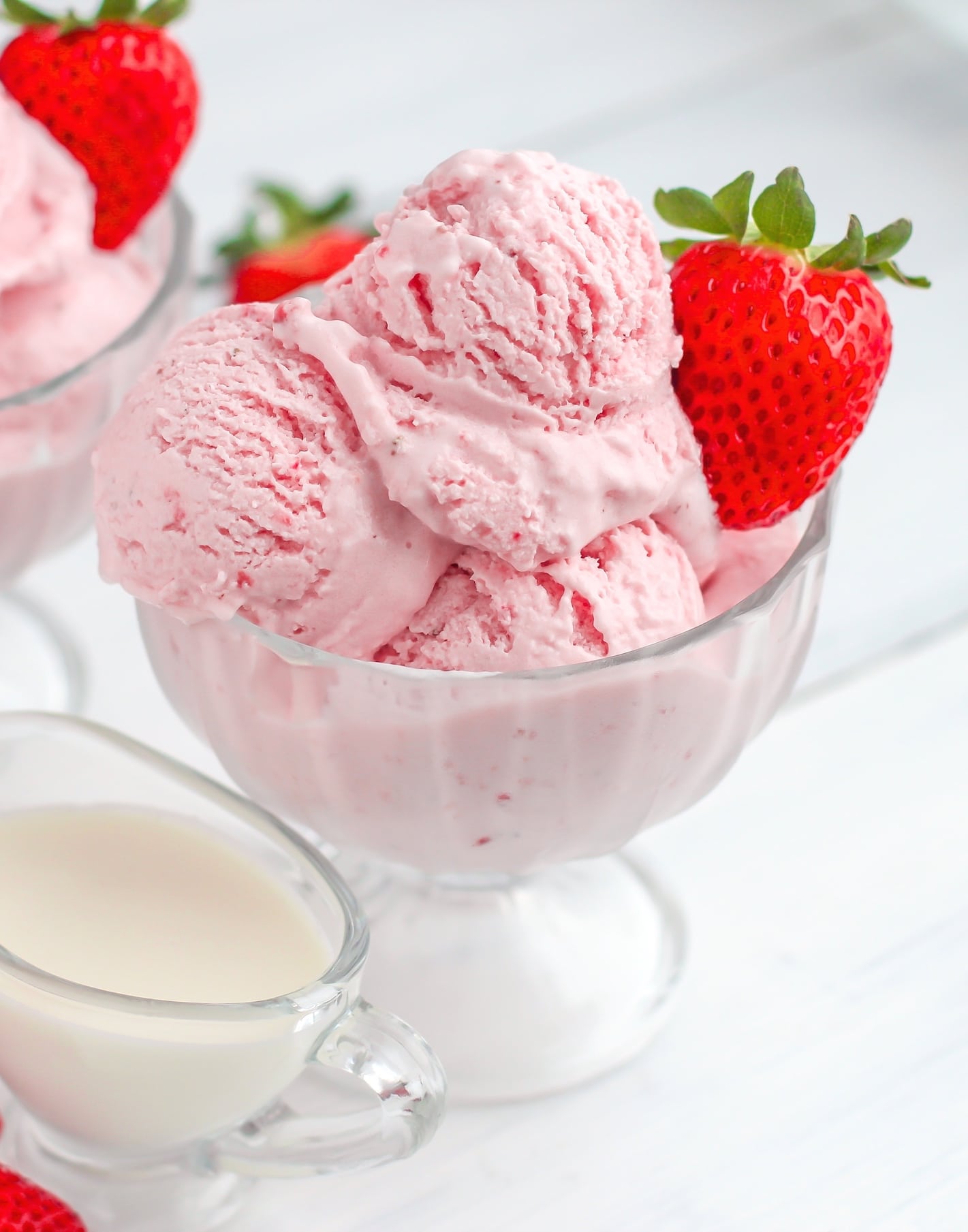 Enjoy!
.
Be happy.
Live fully.
Feel naughty, eat nice.
.
– Jess
.