Healthy Texas Sheet Cake
I think I've told you guys about seven hundred times already that I live in Texas now, so it's about time I make a Texan dessert, right?!  😀
Behold, this Healthy Texas Sheet Cake — a super soft, moist, chocolate cake baked in a square pan rather than a circle pan, that's topped with a super sweet, fudgy and rich, chocolate icing 🍫🎂
It's delicious.
It tastes unhealthy.
It's full of chocolate flavor.
I could eat it all day, every day.  Aaaaand I pretty much did that yesterday…  😉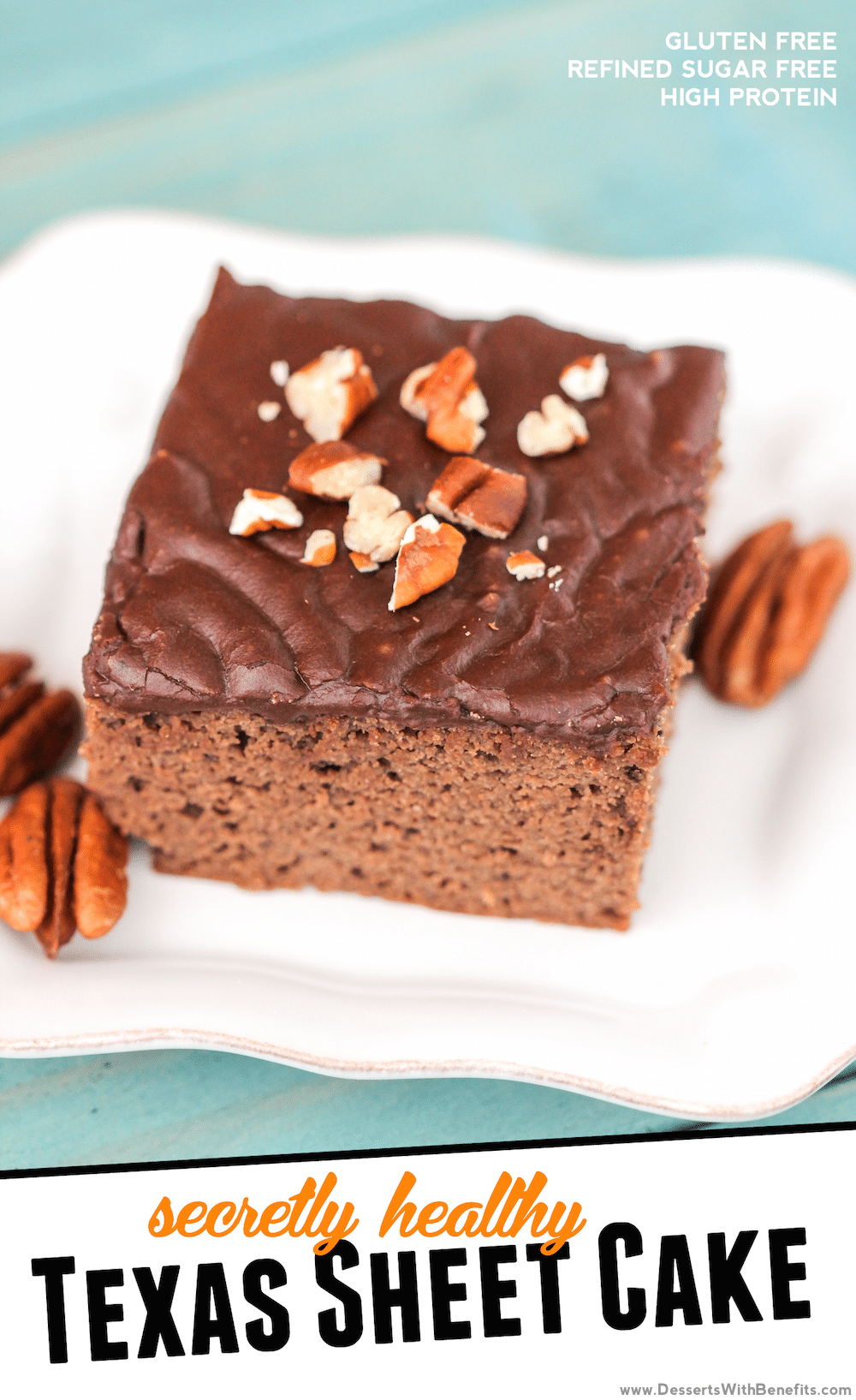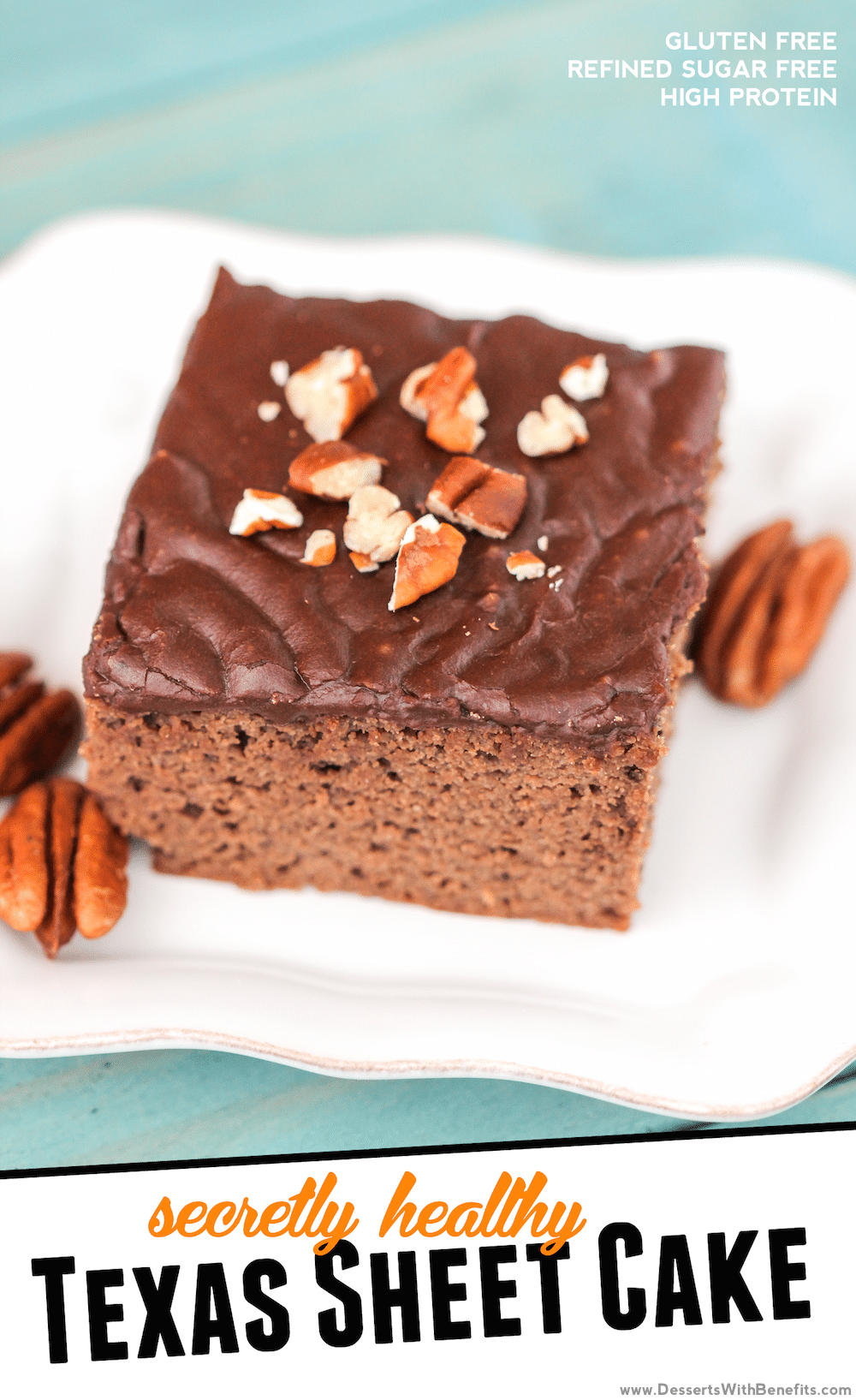 Healthy Texas Sheet Cake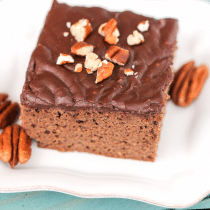 Ingredients:
Directions:
Cake:
Preheat the oven to 350 degrees Fahrenheit.  Spray an 8" brownie pan with cooking spray and line with parchment paper.
In a medium-sized bowl, whisk together the coconut flour, erythritol, cocoa powder, baking powder, baking soda and salt.
In an electric stand mixer bowl fitted with a beater attachment, add the applesauce, milk, eggs, vanilla extract, butter flavor and stevia extract.  Mix on low speed.
Dump the dry ingredients into the stand mixer and mix until the ingredients are fully incorporated.  Scrape down the sides of the bowl if necessary.
Pour the batter into the prepared brownie pan and spread it out.  Tap the pan on the counter a few times to make sure it's level.  Bake for ~50 minutes, or until the surface springs back when tapped.  Let cool in the pan.
Frosting:
In a microwave-safe bowl, add the milk and coconut butter.  Microwave at 15-second intervals, whisking between each one, until the coconut butter is completely melted.
Whisk in the vanilla extract, then cocoa powder, then powdered erythritol.
Pour the mixture all over the cake, rotate the pan a little to get the entire surface covered, then tap the pan on the counter to level it out and get rid of any air bubbles.  Let cool completely before taking the cake out of the pan.
Transfer the cake out of the pan and slice into 9 squares.  Top with chopped pecans or mini chocolate chips, or serve all on its own.  Enjoy!
150-calorie cake?
Wait, let me clarify…  150-calorie DELICIOUS cake??
Yes.
OH MY GOD LIFE IS GOOD.  IT'S REAL GOOD.