Healthy Raspberry Blood Orange Chia Seed Pudding
If you've been looking to change up your breakfast routine (and boost your snacking game), make this Healthy Raspberry Blood Orange Chia Seed Pudding!  It's so light and refreshing, so smooth and creamy, you will FALL. IN. LOVE!
Nuff said.
Thank you Bolthouse Farms® for sponsoring this post.  All opinions are mine and mine alone!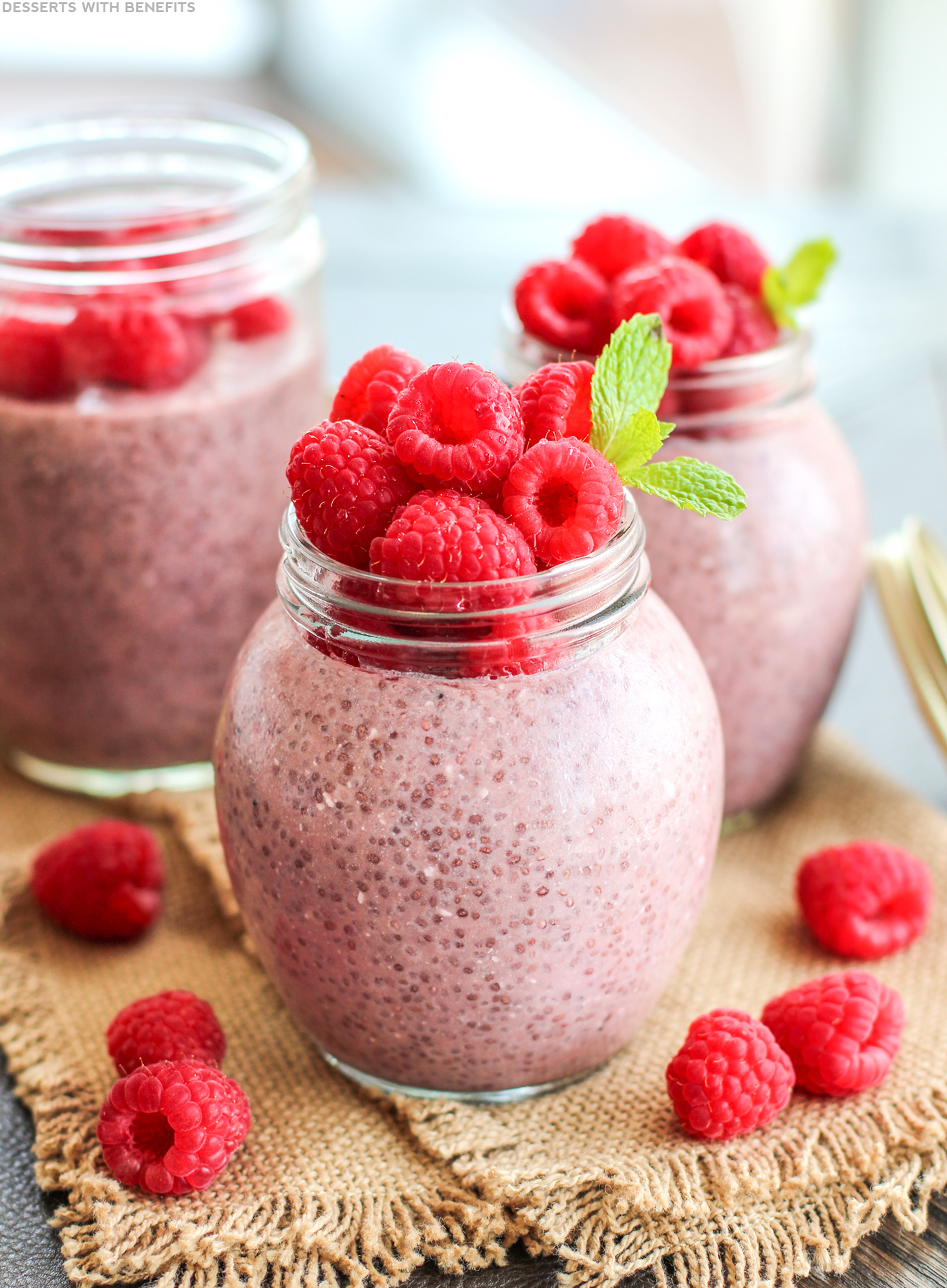 The year before I went to college and eventually started this blog, I got inspired to live a healthier lifestyle than the one I was living.  At the time, I had just quit working at a pretzel joint in the mall.  I only worked there in the summer between semesters, but in that short period of time I had gained 12lbs.  TWELVE POUNDS IN ONE SUMMER!
I had enough.  I wanted to get healthy.  I wanted to feel better and treat my body better.  A girl can only take so many butter-drenched pretzels.
I went to the grocery store and stepped into the produce section — part of the grocery store that I wasn't all too familiar with.  I looked at the leafy greens and carrots and beets.  A few steps further and I got to the salad dressings, vegan fix-ins, and bottled juices and smoothies.  I always liked getting fruit smoothies at stands and restaurants, and I didn't own a blender back then, so I thought that getting smoothies from the grocery store was an easy way to get in a few servings of fruit without having to wash, chop and prep anything at home.
I scanned through all the bottles, looking at the ingredient lists, nutrition labels, and price tags.  I eventually decided on getting about 6 different flavors of Bolthouse Farms® smoothies and protein shakes.  I was pleasantly surprised at how good they were, and after that, I kept returning back and back again for the Blue Goodness smoothie and the Blended Coffee Protein Plus…  deeeelicious!
Bolthouse Farms has a wide range of premium refrigerated juices, smoothies, protein shakes and cafe beverages that are, pretty much perfect for anyone.
Gluten free with no added artificial flavors, preservatives, or high-fructose corn syrup?  I'll take it.
Thinking about it now, that was around 7 years ago.  The healthy habits I started back then led me to major in Nutritional Sciences in university and start this healthy dessert recipe blog.  I've learned a lot between then and now, but there's still a constant — it's way easier to grab a tasty, all natural juice drink from the fridge than revolve your entire day around cooking and cleaning…  or goin' to town on a bag of unhealthy potato chips.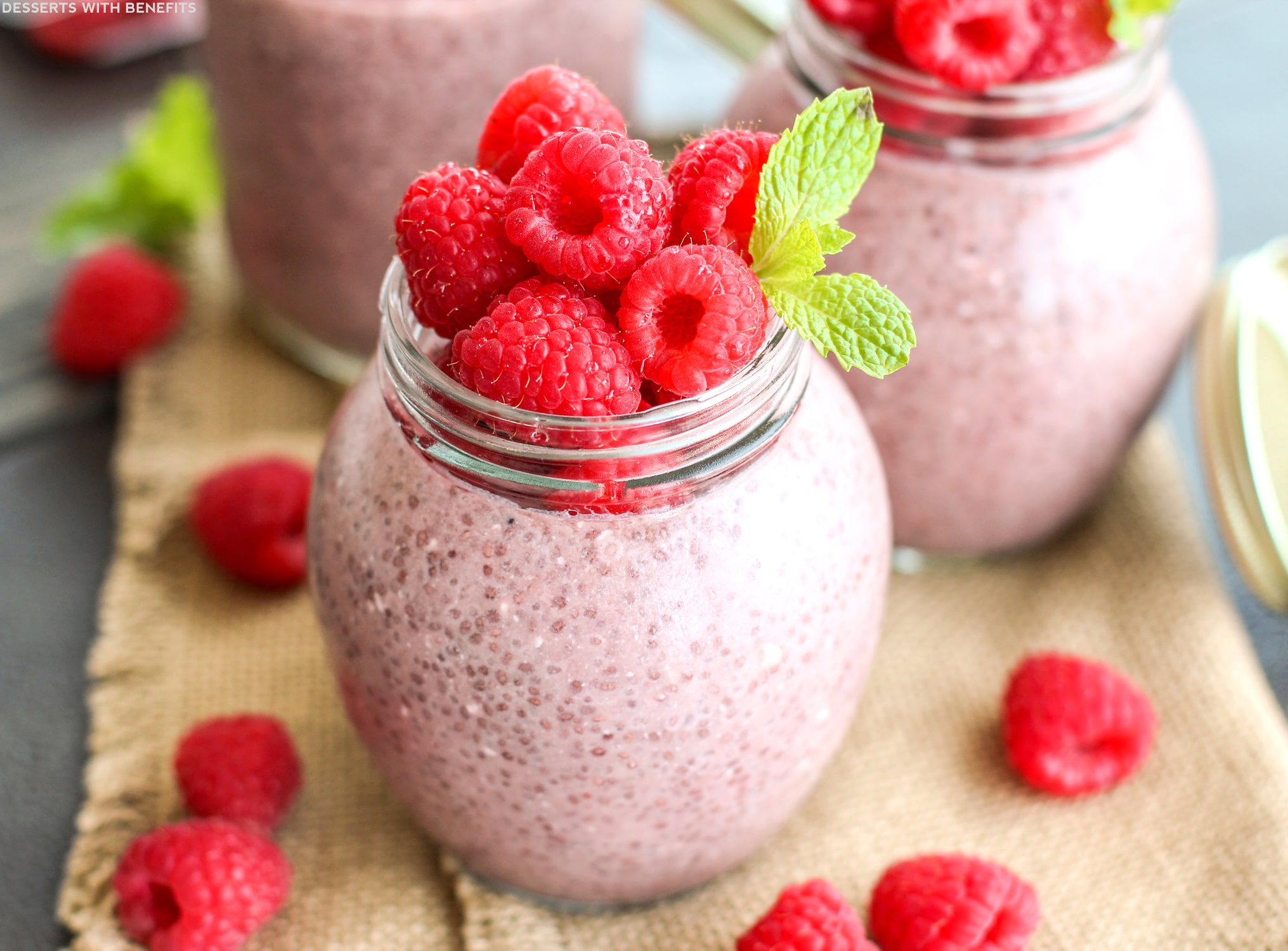 When I was in college, I had a pretty structured life: wake up, go to class, workout, go home, sleep, repeat.  As much as I love the grad life nowadays (aka, no exam dates and annoying teachers), and even though I'm still eating healthy foods and desserts, I miss some of the structure and planning and scheduling.  I feel like I do better work when I have time frames and clearly set goals for my personal life, my blog, and my exercise routine.  I used to workout 3-4x a week and it slowly dropped to 1-2x.  I used to be able to do 10 consecutive unassisted pull-ups and it quickly fell to 3.  I do have more on my plate now compared to last year, but that really is no excuse.
I've had enough.  I want to achieve balance again!
My first step involved getting a jumbo calendar back up on the wall.  I used this enormous calendar all four years in college.  Each day's box has enough space for me to write in to-do lists, appointments, hangouts, blog post dates, workouts, etc.
My second step involved having more meal staples.  It's easy to stay on track when you've got Chocolate Chip Cookie Dough DIY Protein Bars stocked up and ready to go in your freezer.  It's easy to grab a healthy snack when your fridge has got Raw Matcha Green Tea Fudge, Texas Sheet Cake AND Peanut Butter Apple Yogurt Dip always on hand (these have been regulars for me over the last couple of hectic weeks).
But now I'm gonna add another to the list:  this Healthy Raspberry Blood Orange Chia Seed Pudding!
This pudding is SO simple and UBER tasty.  I will be making this (and variations) over and over again.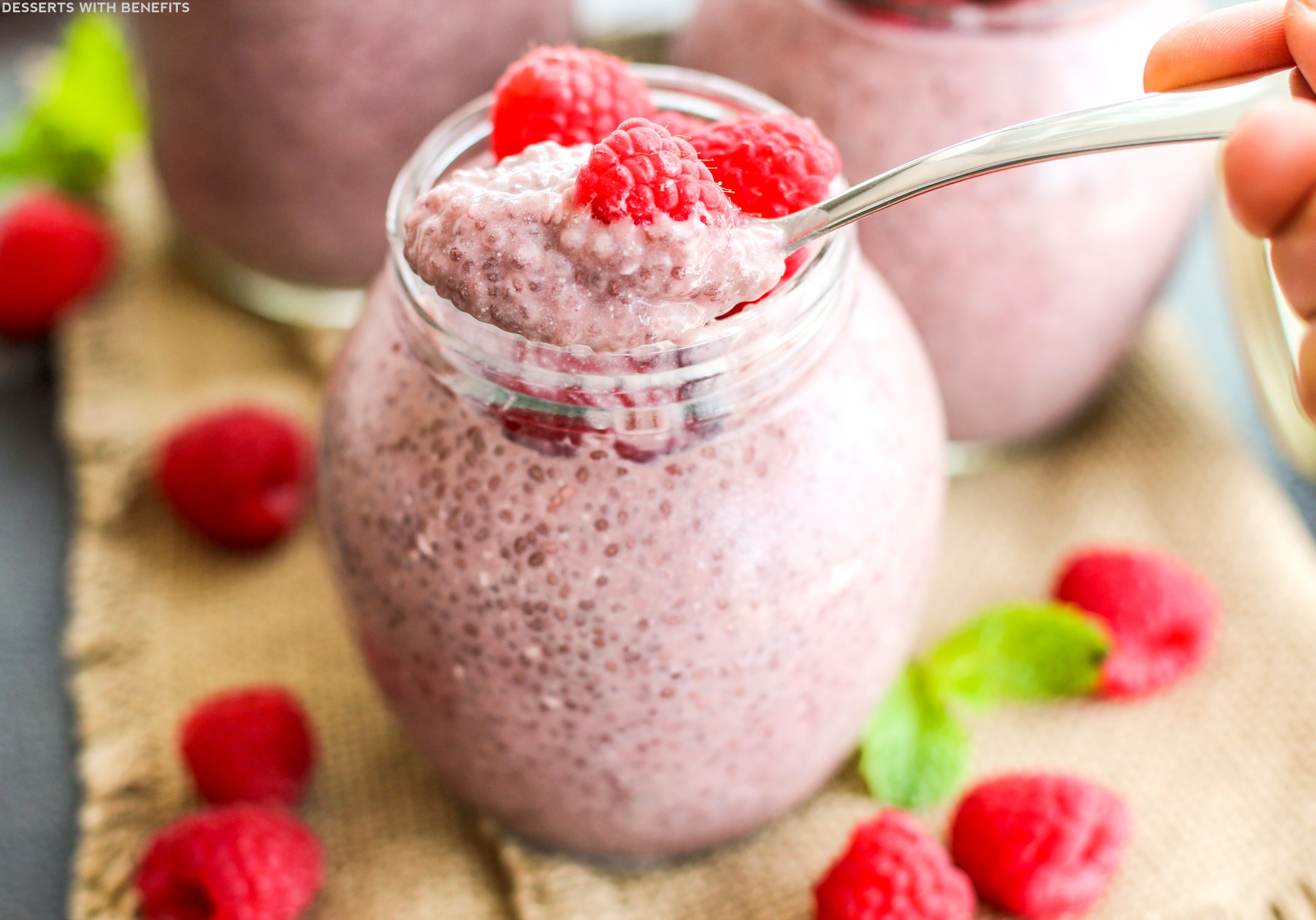 Healthy Raspberry Blood Orange Chia Seed Pudding
Prep Time: 10 minutes
Cook Time: 0 minutes
Total Time: 10 minutes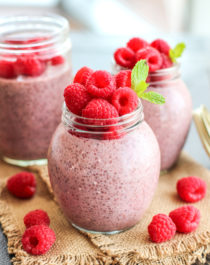 Fat per serving: 19
Calories per serving: 340
Ingredients:
3 cups Bolthouse Farms® Raspberry Blood Orange Juice
1 cup Full Fat Coconut Milk, canned
¼ tsp Vanilla Extract
120g (10 tbs) Chia Seeds
Directions:
In a large bowl, whisk together the Bolthouse Farms Raspberry Blood Orange Juice, coconut milk and vanilla extract.
Whisk in the chia seeds.
Pour into jars, seal tightly, and refrigerate overnight.
All images and text ©
.
Here's the recipe's nutrition label:
Now that's a guilt-free breakfast, if I do say so myself.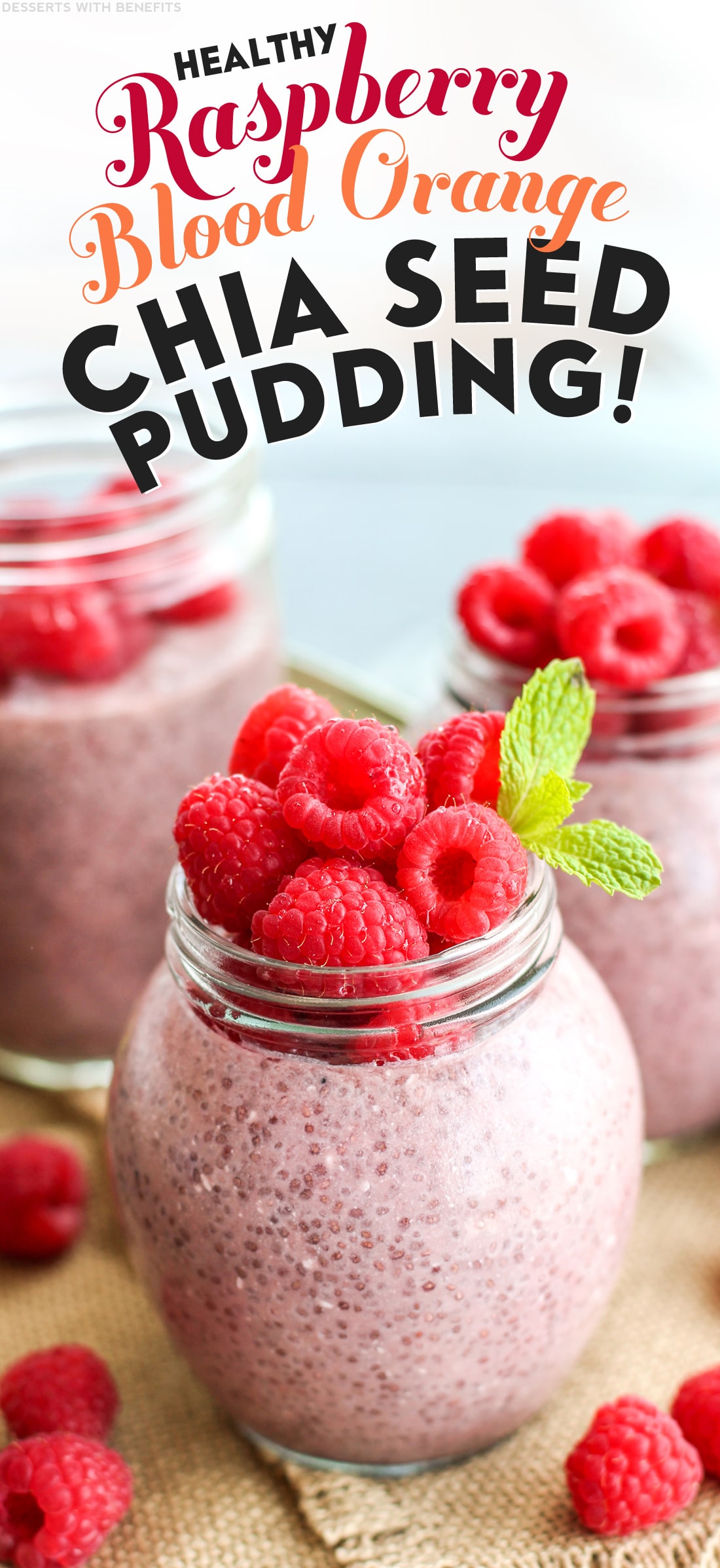 Enjoy!
.
With love and good eats,
.
– Jess
.