Healthy White Chocolate Peanut Butter Ice Cream
Healthy White Chocolate Peanut Butter Ice Cream — sweet, creamy and decadently rich, yet refined sugar free, low carb, high protein and guilt free!  🍦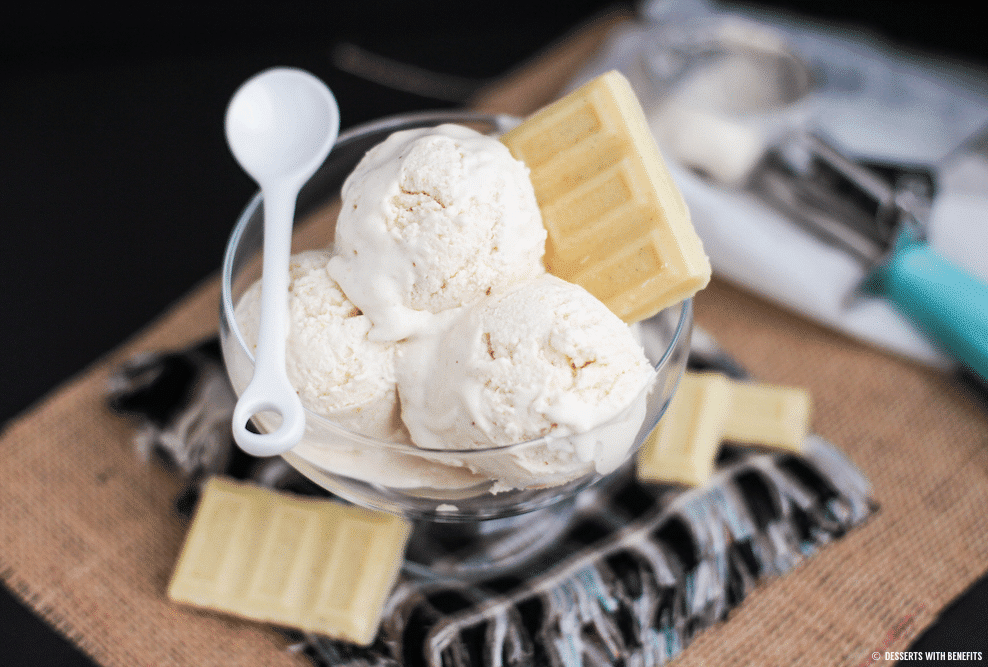 Yes, yes…  a thousand times, YES.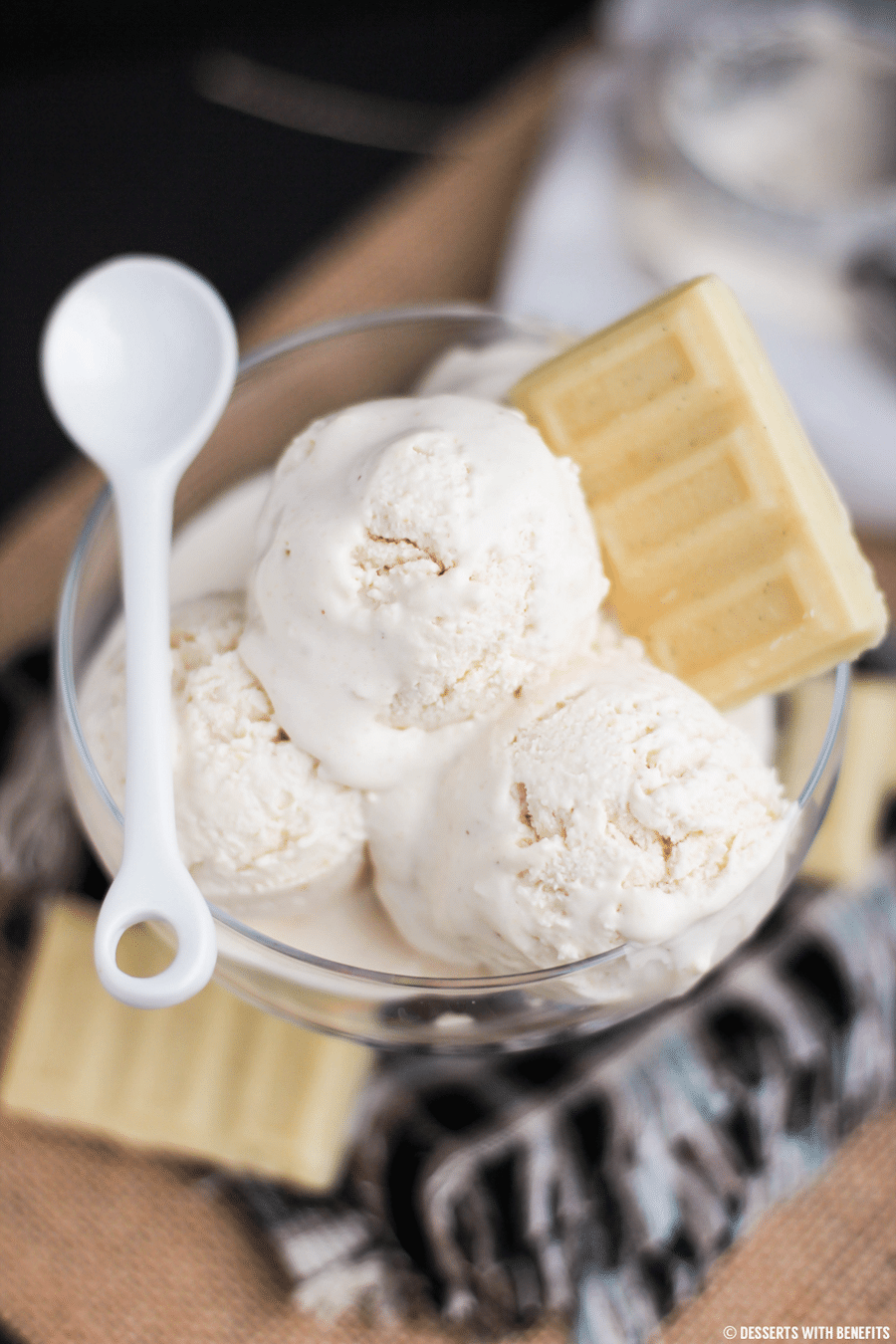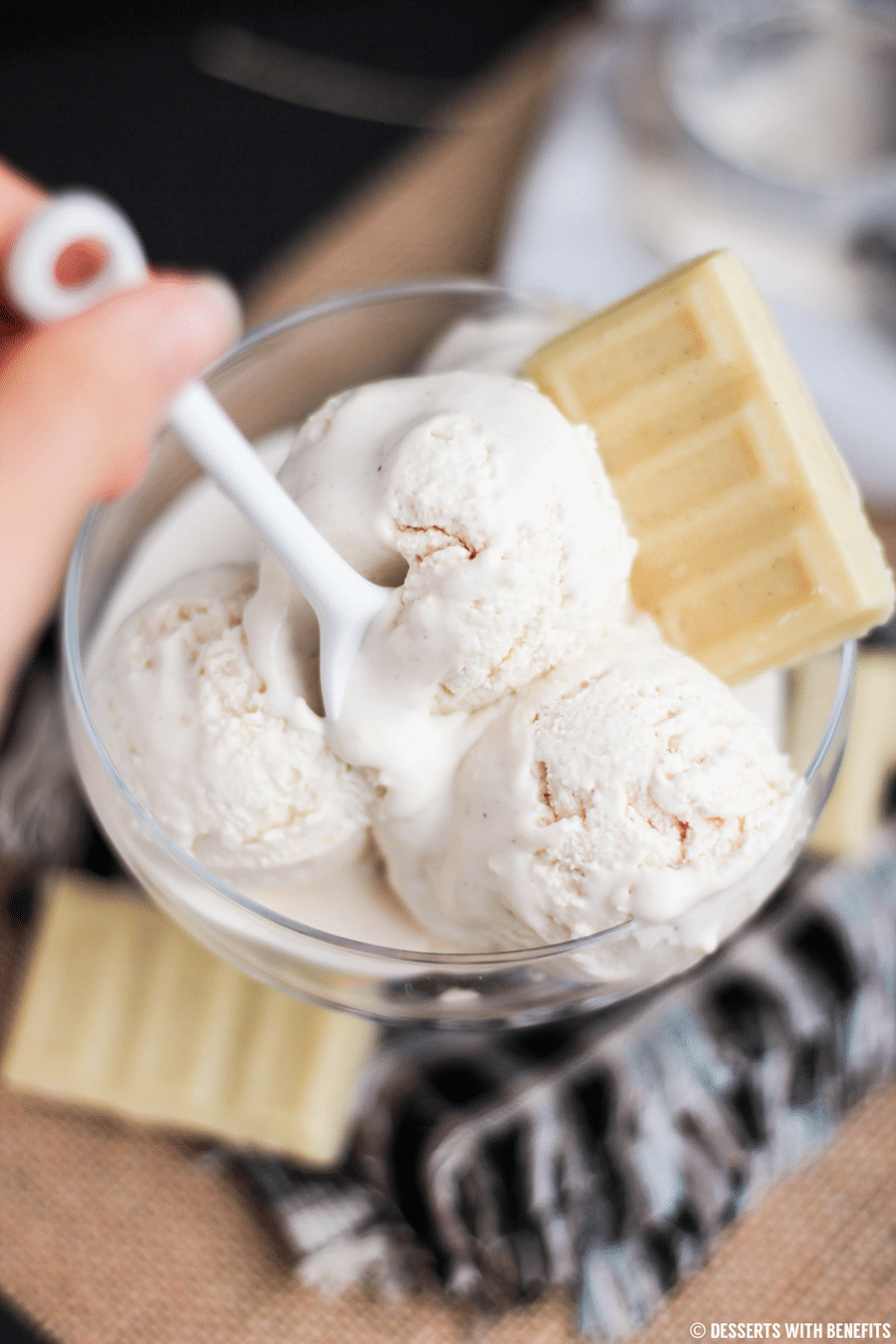 Just look at how CREAMY. IT. IS.  😍
I'm dying.
I'm dead.  💀
😏
Healthy White Chocolate Peanut Butter Ice Cream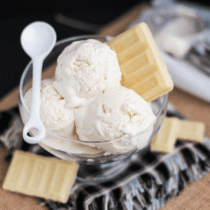 Ingredients:
Directions:
In a stand mixer with whisk attachment, add the Greek yogurt, almond milk, vanilla extract, stevia extract, Truvia and salt. Mix on low speed.
With the mixer running, slowly pour in the warmed White Chocolate Peanut Butter. When that is completely incorporated, slowly pour in the half and half.
Churn the ice cream according to your ice cream maker's instructions (I used my KitchenAid Ice Cream attachment).
I churned my ice cream for ~15 minutes, until it was a soft-serve consistency).
Scoop the ice cream into a freezer-safe container and freeze until it has an ice cream consistency (~2-3 hours). Serve!