Healthy White Chocolate Peanut Butter
Did you know it was possible for peanut butter to taste BETTER?  Oh yes. I'm serious.  May I introduce to you, this Healthy White Chocolate Peanut Butter!  🍫😍
It's decadent and rich and satisfying, just like peanut butter, only sweeter, more addicting, more delicious, and hell, friggin' AMAZING  👌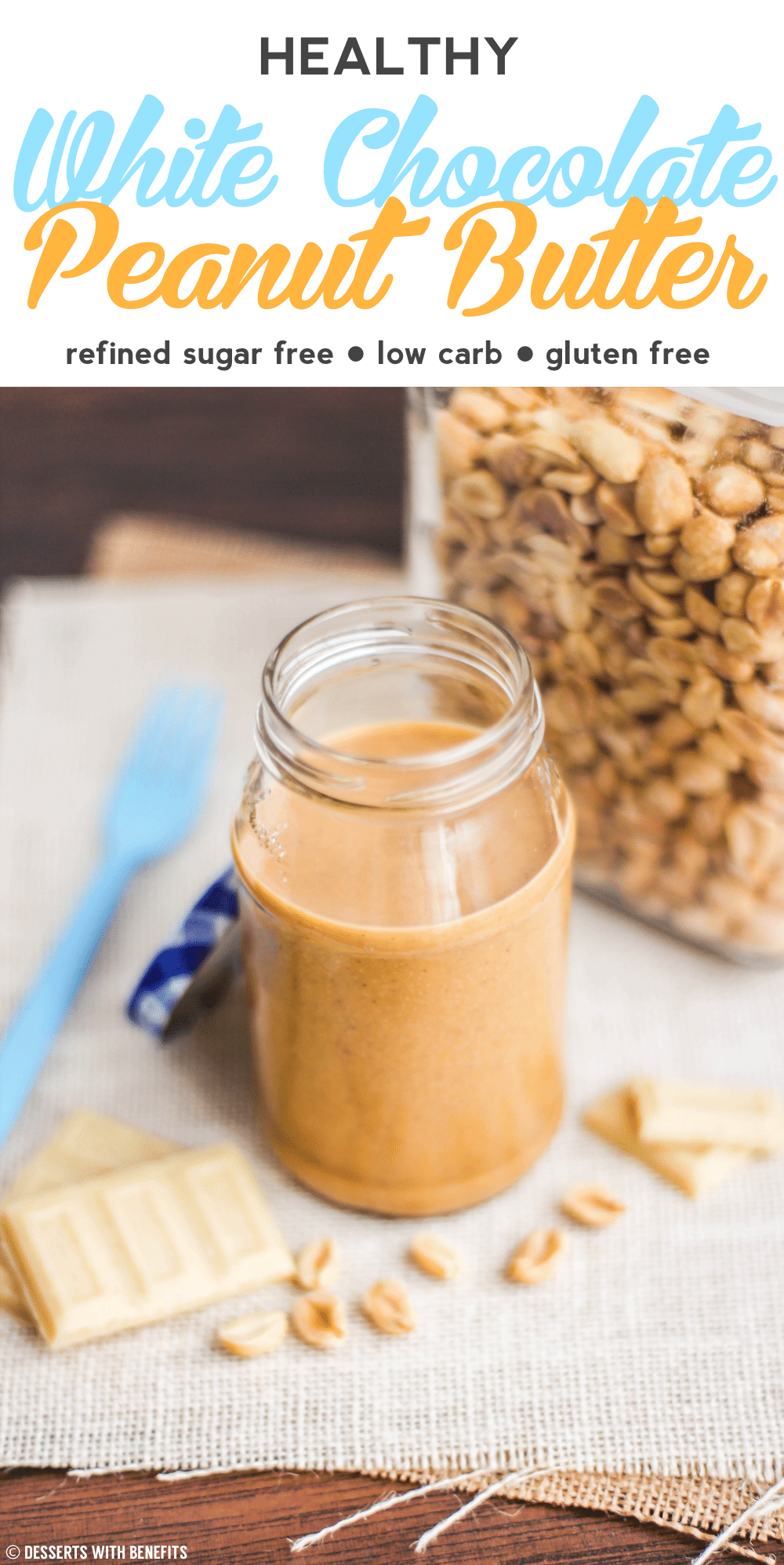 Healthy White Chocolate Peanut Butter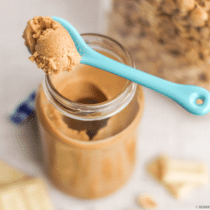 Ingredients:
256g (1 cup) Natural Peanut Butter
3.5oz Homemade White Chocolate (recipe in the Naughty or Nice Cookbook)
pinch of Salt (to taste)
Directions:
Fill the bottom portion of a double boiler with 2-3" of water. Make sure the water doesn't touch the bottom of the double boiler insert! Place over a stove set to medium heat.
While the water heats up, add the white chocolate and peanut butter into the double boiler insert. When the water starts to simmer, reduce the heat to medium-low. Stir occasionally until completely melted. Turn the stove off and remove from the heat.
Pour the mixture into a jar, seal tightly, and refrigerate until firm. Store in a tightly sealed container in the fridge for up to 2 weeks.
Notes:
Use Peanut Butter without any added sugar, salt or oil.
Since the white chocolate helps firm up the peanut butter, it's best to spread this White Chocolate Peanut Butter onto warm stuff, like a slice of freshly toast whole grain bread!  Or, you can scoop out how much you want into a small bowl, microwave it for ~5-10 seconds, then enjoy  😀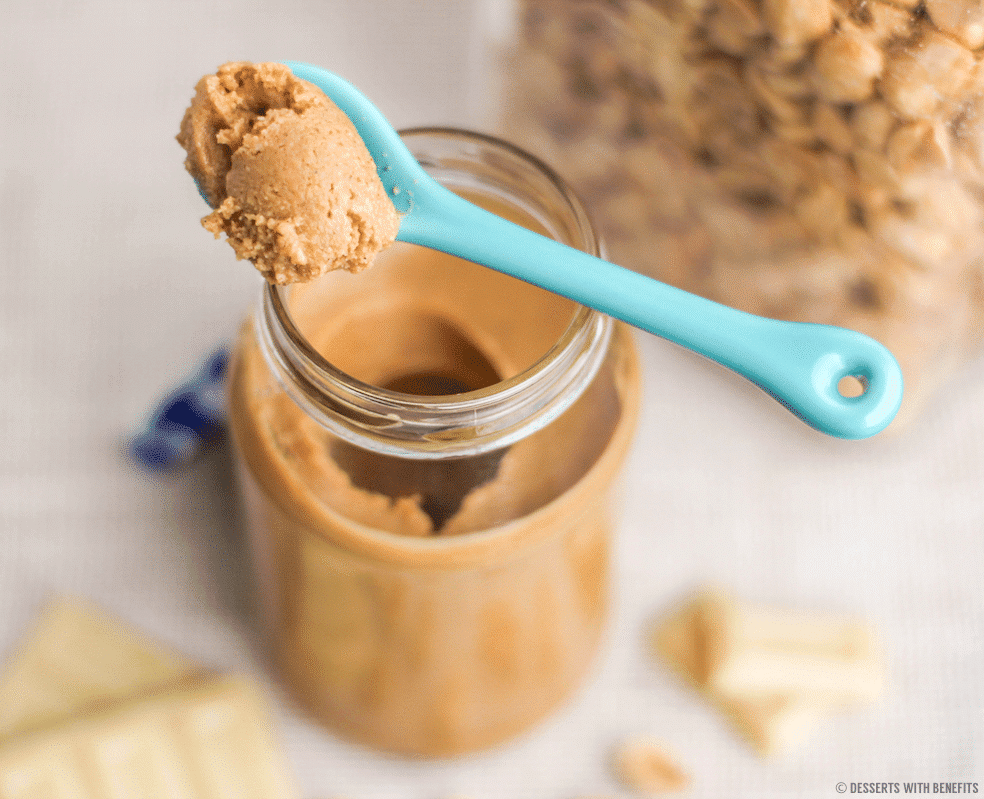 This is literally 92739.75x better than regular peanut butter.
And I love peanut butter.  Like, "death do us part" love  👰🏻
But this?  This is heaven right here  🙏