Healthy Whole Wheat Pancakes
No matter how early it is or how groggy I am or how little coffee I've had to drink, mornings will always be made better with PANCAKES.  Specifically, these Healthy Whole Wheat Pancakes.  They're SO simple to make, SO quick to whip up, and SO easy to eat.
Did I mention they're SO damn good with a drizzle of pure maple syrup (or Homemade Maple Syrup!) and fresh fruit?  No?  Well, they are.  And you need to try it.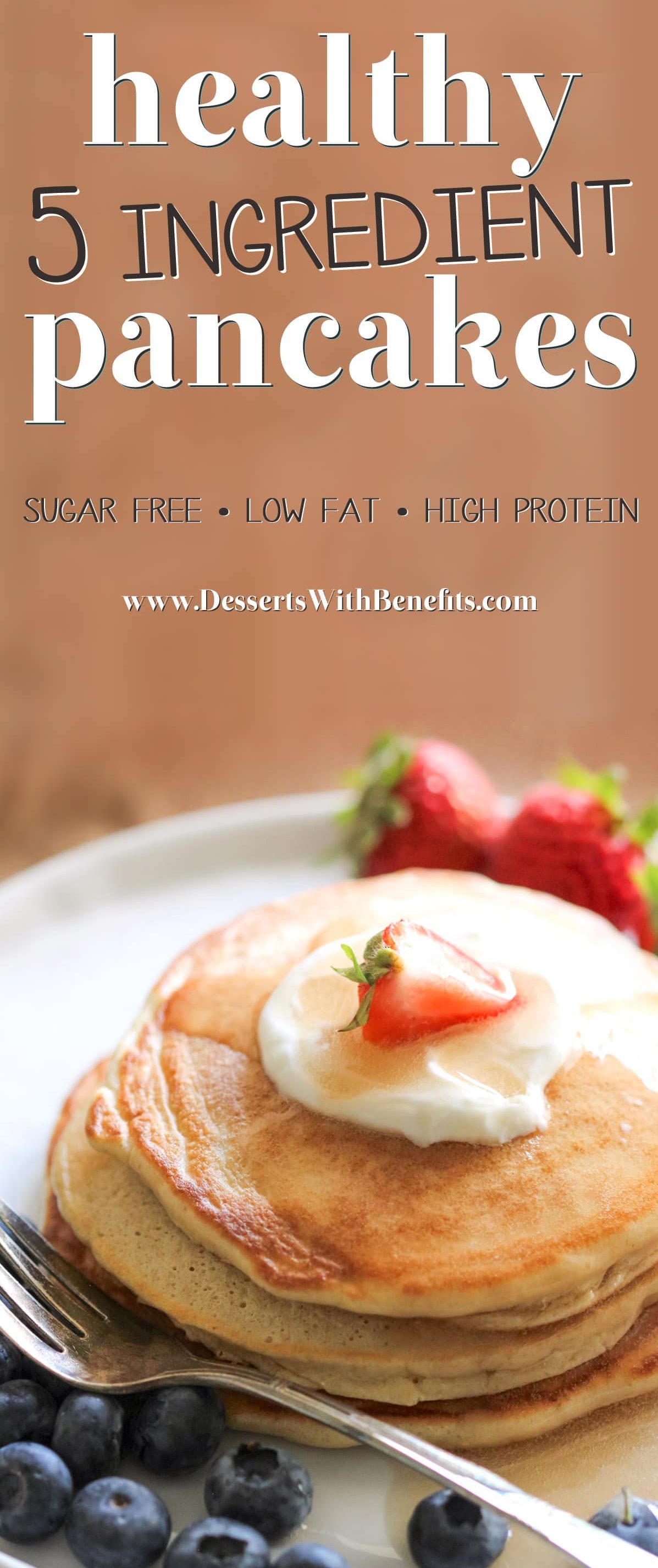 If your morning has been particularly rough (like starting the coffee maker and forgetting to put water in the machine *rolls eyes*), then you need to make these pancakes ASAP.
And maybe make them a bit more decadent to help compensate for a not-so-smooth morning.
A pat (or two) of organic butter?  Sure thing.
A healthy (or excessive) amount of natural whipped cream.  Absolutely.
A sprinkle (downpour?) of mini chocolate chips?  Hell yeah.
Weekend forecast:  a batch of these Whole Wheat Pancakes with a chance of (maple syrup) drizzle.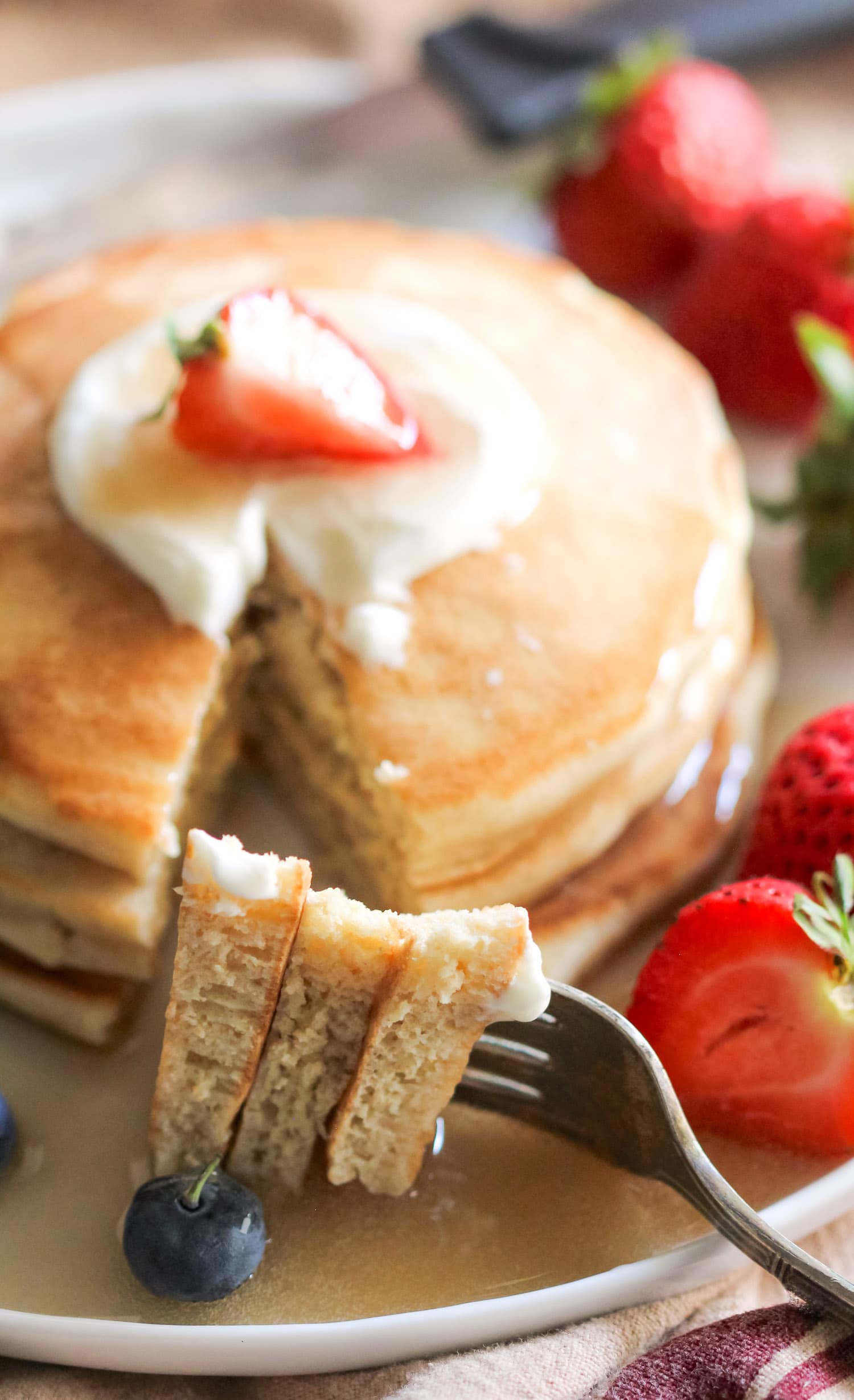 Healthy Whole Wheat Pancakes
Prep Time: 5 minutes
Cook Time: 10 minutes
Total Time: 15 minutes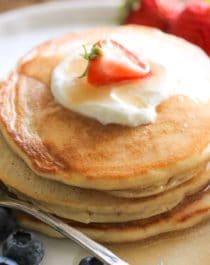 Fat per serving: 5.75g
Calories per serving: 240
Ingredients:
40g (⅓ cup) Whole Wheat Pastry Flour
½ tsp Double Acting Baking Powder
pinch of Salt
1 Large Egg
1 Large Egg White
½ tsp Vanilla Extract
Optional Add-Ins:
Directions:
Spray a nonstick griddle with cooking spray and place over medium heat.
In a small bowl, whisk together the whole wheat pastry flour, baking powder, sweetener, and salt.
In a medium-sized bowl, whisk together the egg, egg white, and vanilla extract.  Add the dry ingredients and fold together.  Do not overmix, otherwise the pancakes will turn out tough and dry.
Scoop ~⅓ cup of the batter onto the griddle.  Cook until bubbles appear on the surface of the pancake and the edges appear dry.  Flip and cook the other side. Do this until all the batter is used up.
Serve immediately with pure maple syrup (or Homemade Maple Syrup), a pat of organic butter, natural whipped cream, fresh fruit, 100% fruit spread, natural peanut butter, etc…  whatever you like!
All images and text ©
.
.
Here is the recipe's nutrition label:
Yes, only 240 calories for the ENTIRE recipe!  Plus, a whopping 13g of protein and 5g of fiber.  These pancakes will keep you full all morning long.

Enjoy!
.
With love and good eats,
.
– Jess
.