Mint Chocolate Cupcakes
Mint lovers, hold onto your pants.  Mint Chocolate Chip Ice Cream and Chocolate Cupcakes COLLIDE to make these delicious, simple, and easy Mint Chocolate Cupcakes!
Thanks to Immaculate Baking Co. for sponsoring this post, and thank YOU for supporting the brands that keep Desserts With Benefits going!  All opinions are mine and mine alone.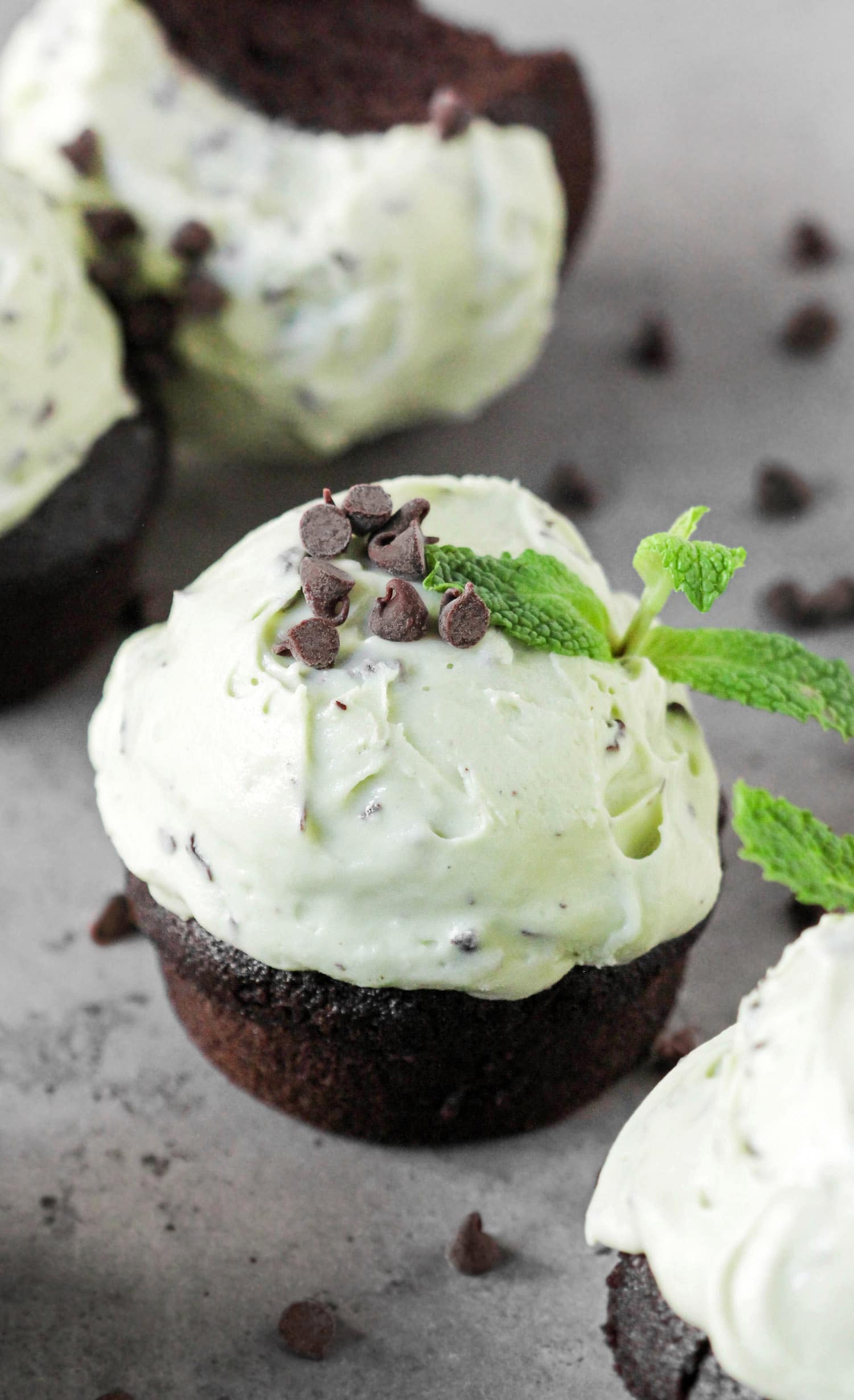 You're gonna forget all about Mint Chocolate Chip Ice Cream when these Mint Chocolate Cupcakes are around.  And hey, they even look like they've got a scoop of ice cream on top instead of frosting!
The cupcakes are incredibly soft and springy, and deliciously rich and chocolatey, with a subtle hint of mint.
The frosting is literally the fluffiest, dreamiest, most cloud-like frosting that will ever meet your face.  I've never been a fan of chocolate chips in minty desserts because their crunch can be slightly distracting, or in the case of ice cream, the chocolate hardens up into flavorless, mini rocks.  So, I made the frosting my way.  Instead of mini chocolate chips, it's studded all throughout with thin shards of chocolate so you get a lil' chocolate goodness in every bite!
These Mint Chocolate Cupcakes were a HUGE hit.
Since the recipe makes quite a large batch, I split all the cupcakes between me, my boyfriend, my friends, and parents.  Perfect for Christmas, St. Patrick's Day, Easter, a mint-lover's birthday, a bake sale…  or no occasion at all.  These are too good to miss.
But seriously guys, this is the fluffiest mint chocolate frosting EVER.  Liiiiiike, it's real hard to NOT dig in with a spoon…
How do I know that?
Oh, I don't know…  *whistles and looks away*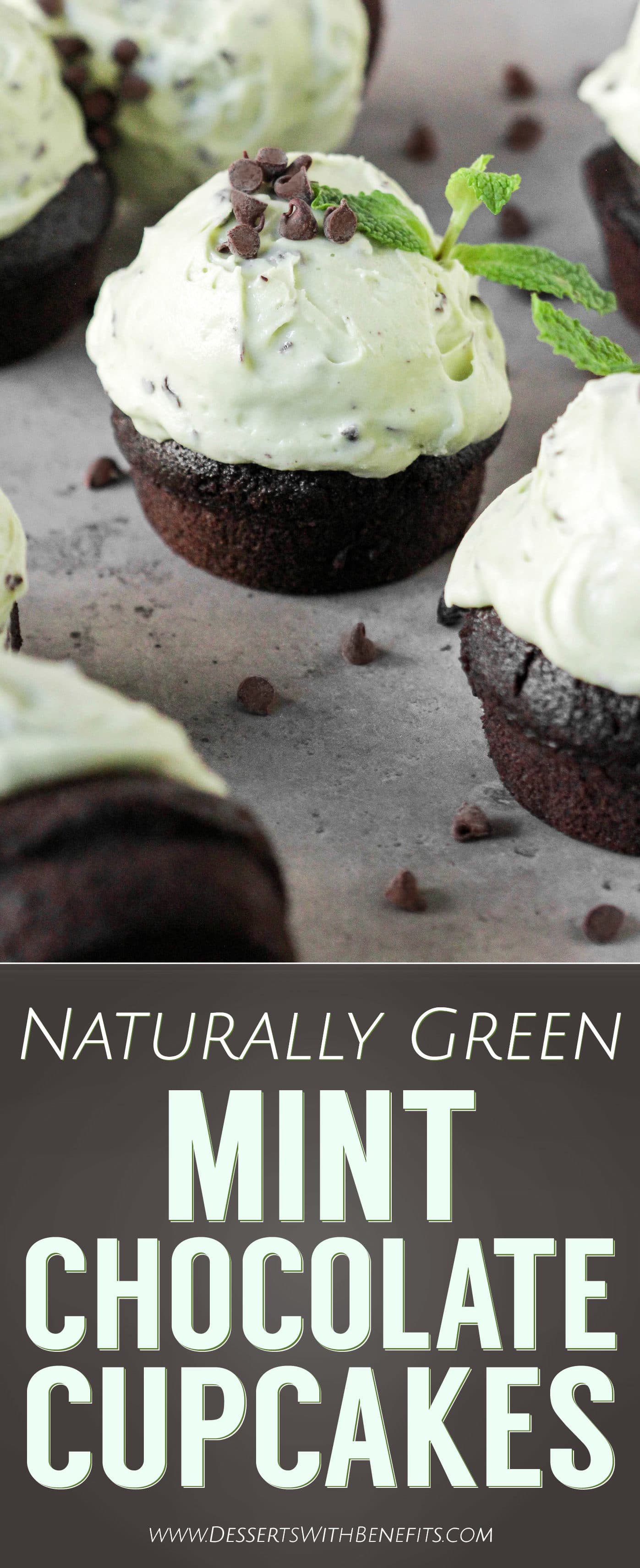 If you love mint-chocolate anything, these Mint Chocolate Cupcakes gotta be in your life!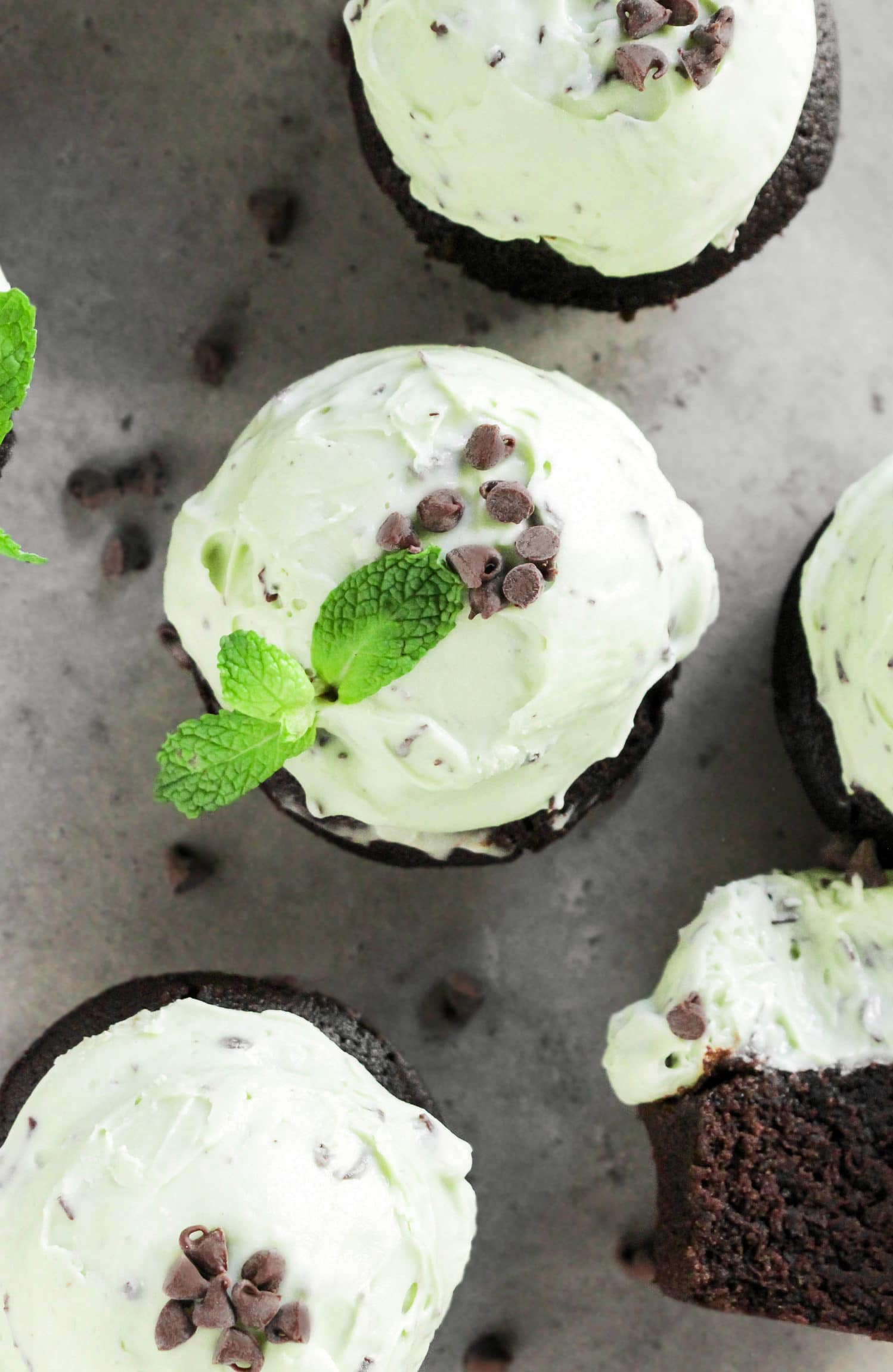 Mint Chocolate Cupcakes
Prep Time: 1 hour
Cook Time: 20 minutes
Total Time: 1 hour 20 minutes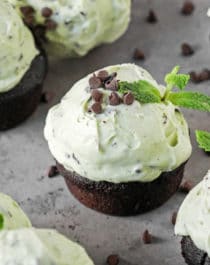 Ingredients:
Cupcakes:
1¼ cups Whole Milk
¾ cup Grass-Fed Unsalted Butter, melted
4 Large Eggs, room temp
½ tsp Peppermint Flavor
Frosting:
Directions:
For the Cupcakes:
Preheat your oven to 350 degrees Fahrenheit and line cupcake pans with 30 paper liners.
In a stand mixer bowl fitted with a whisk attachment, add the milk, melted butter, eggs, and peppermint flavor.  Mix on low speed until completely smooth.
Turn off the mixer and add in the cake mix.  Return mixer to low speed for 30 seconds, then increase speed to high and beat for 2 minutes.  Scrape down the sides of the bowl if necessary.
Use an ice cream scoop to portion the batter into the prepared cupcake tins, filling each cup about ⅔ full.  Bake for 17-21 minutes, or until the surface of the cupcakes spring back when tapped.  Let the cupcakes cool for 10 minutes in the pans before transferring them to a cooling rack.  Let cool completely.
For the Frosting:
In a stand mixer bowl fitted with a whisk attachment (a hand mixer works too), whip together the cream cheese, peppermint flavor, vanilla paste, and stevia extract.
Add the powdered erythritol and matcha powder and whip until the mixture is completely even.  Scrape down the sides of the bowl if necessary.  Mixture should be uber fluffy!
Drizzle about half of the melted chocolate over the frosting to create long and thin chocolate strands.  Place the bowl in the freezer for 10 minutes, or until the chocolate is completely hardened.
Use a spoon to tap on the chocolate and create chocolate "shards."  Give the frosting a gentle fold to scoop the frosting from the bottom of the bowl to the top.  Repeat the chocolate drizzling action, cover the bowl, then place the bowl in the fridge to chill for ~3 hours, or until completely chilled through.
Use an ice cream scoop to scoop the frosting over the cupcakes.  Serve immediately!
All images and text ©
.
No need to wait for ice cream weather to enjoy mint-chocolate flavor  🙂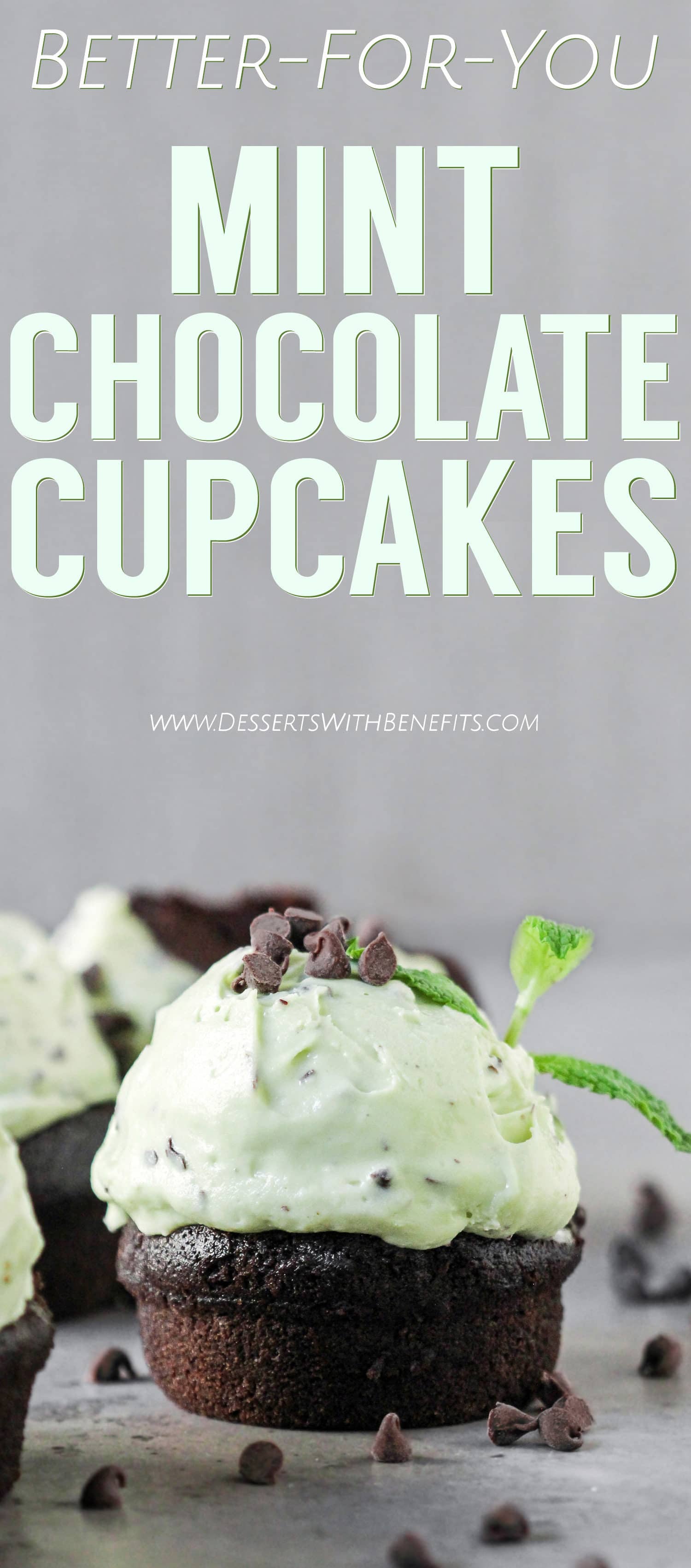 Enjoy!
.
With love and good eats,
.
– Jess
.