Healthy Homemade Peanut Butter Baking Chips
Who needs chocolate chips when you've got these Healthy Homemade Peanut Butter Baking Chips?!?  Mix 'em into brownie batter or simply pop a few in your mouth as a snack or treat.  These PB chips are sweet, rich, and UBER peanut buttery.  But shhh, they're refined sugar free, low carb, gluten free and vegan too!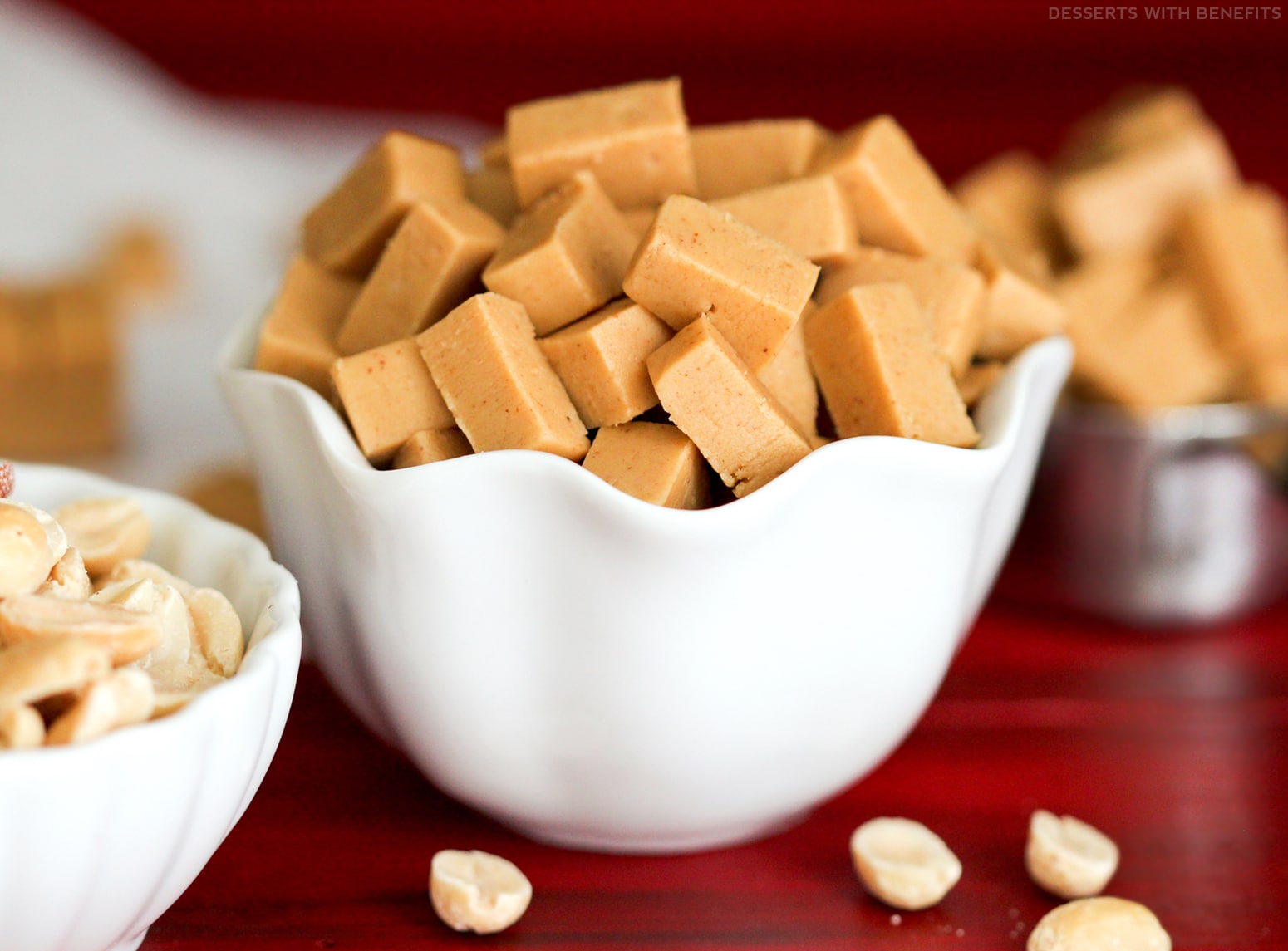 I think we can all agree that peanut butter is like, the best thing that has ever happened to mankind (neck and neck with chocolate, of course).  Honestly, any nut butter is pretty darn amazing, but peanut butter just has an incredibly unique flavor.  It's smooth, it's addictive, it's memorable.
It's a given that peanut butter lovers would like peanut butter baking chips!  Too bad those seemingly innocent little morsels are incredibly bad for you.  Where do I start?
The hydrogenated oil?
The refined sugars?
The preservatives?
How about the artificial flavors?
Store-bought peanut butter chips are a diet buster that your body probably doesn't even know how to begin digesting (don't worry, I won't divulge in the GI system functions any longer).  Just trust me, store-bought peanut butter chips are bad news.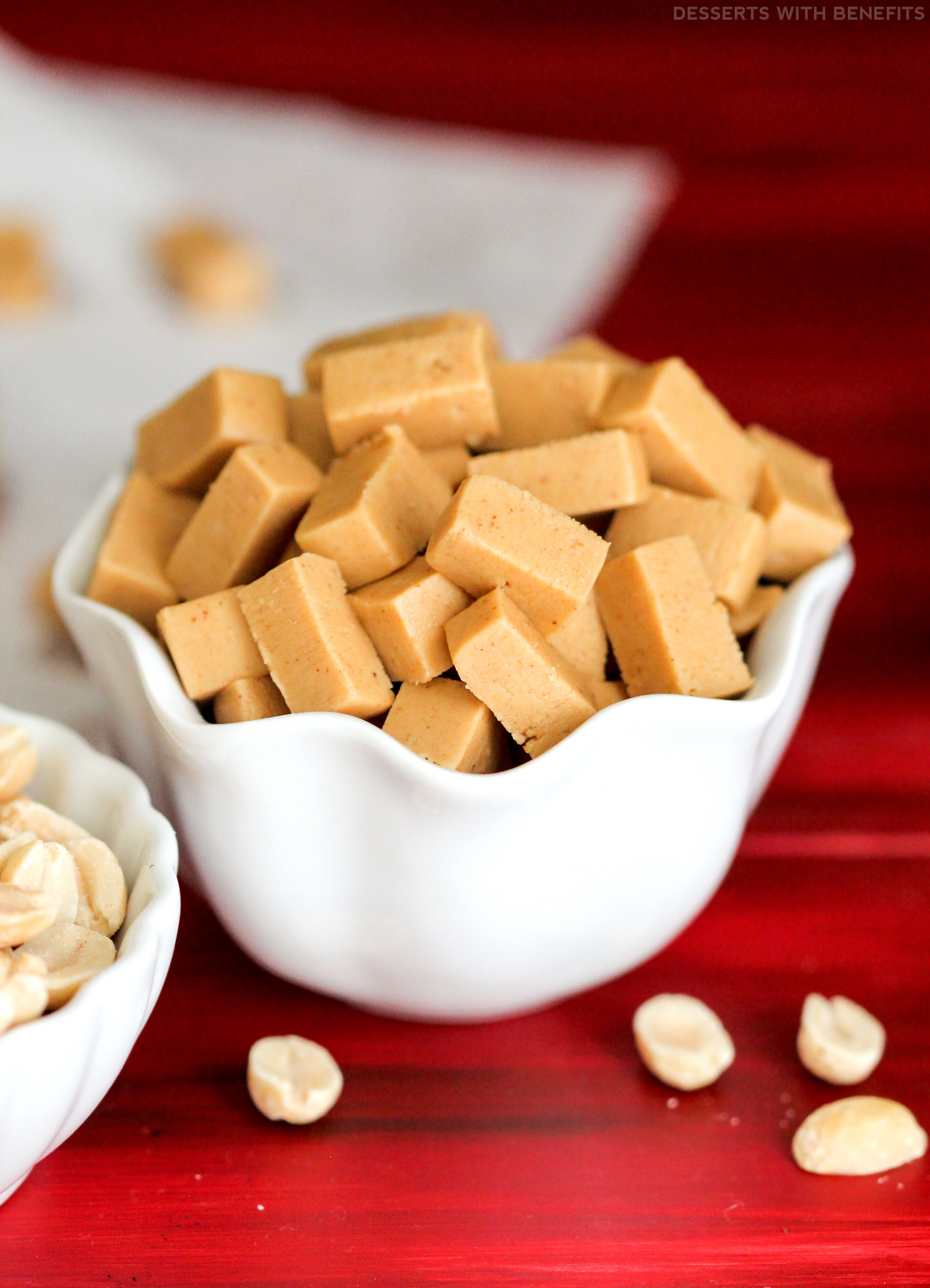 But onto the good stuff — these Healthy Homemade Peanut Butter Baking Chips.  These are good news.
These are healthier than anything you could buy at the grocery store, and requires only two ingredients!!  I love baking with these PB chips.  They pack a serious punch of peanut butter flavor, just like the store-bought chips, except these are refined sugar free, low carb, gluten free and vegan.  Oh, but you would never know it!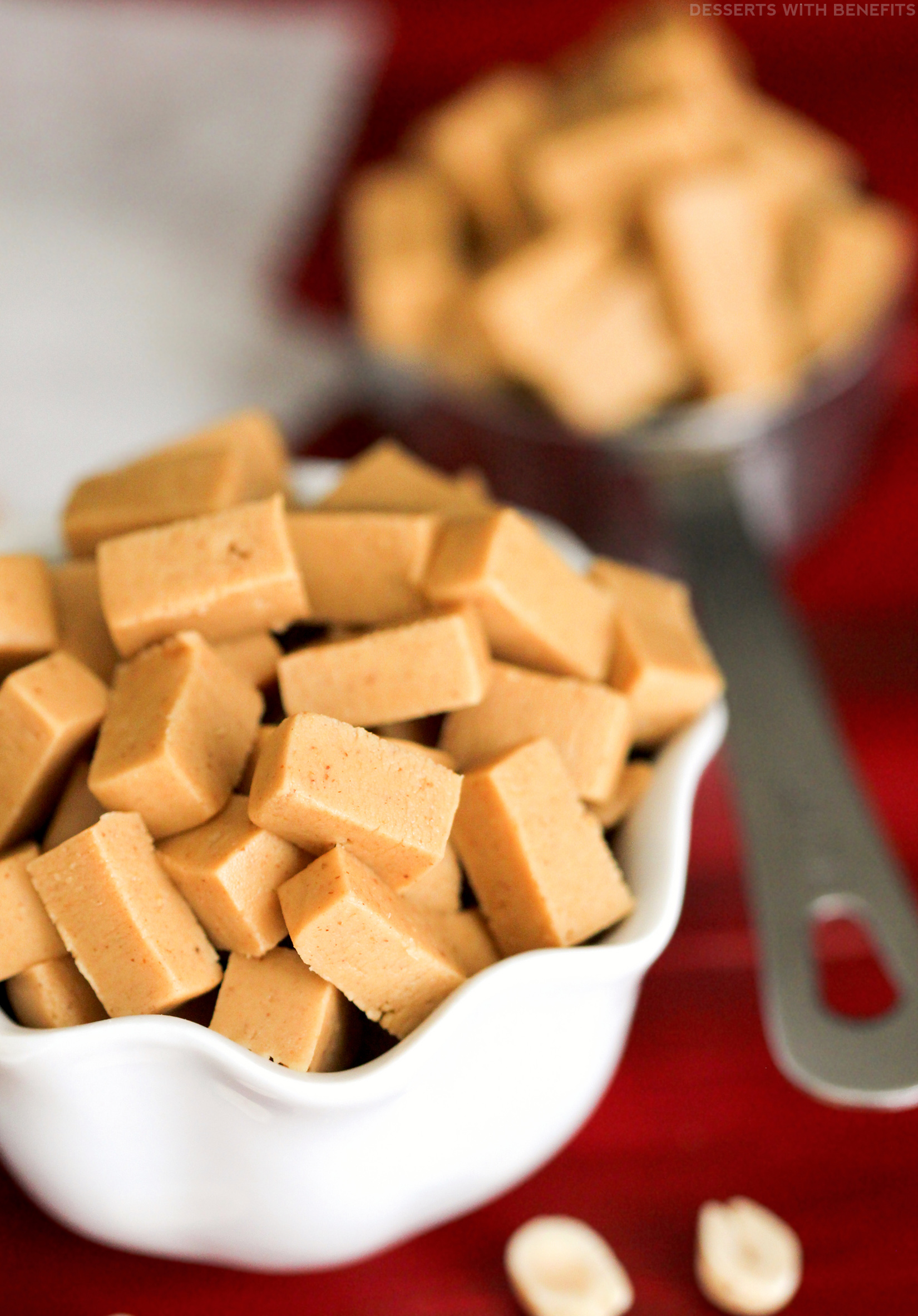 Healthy Homemade Peanut Butter Baking Chips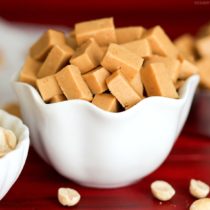 Ingredients:
Directions:
Line a mini loaf pan with parchment paper.
In a medium-sized bowl, stir together the peanut butter and powdered erythritol (it should be thick and fudgy, like PB cookie dough or a truffle mixture...  check out the GIF below this recipe box which shows the recipe-making process!).  Press the mixture into the loaf pan.  Place a small sheet of parchment on top of the mixture and flatten out the surface.  Place the pan in the freezer for 1 hour.
Transfer the mixture out of the pan and slice into desired size with a sharp knife.
Store the chips in an airtight container in the freezer.
Be sure to follow @DessertsWithBenefits on Instagram!  If you try this recipe, make sure to snap a picture of it, tag me @DessertsWithBenefits, and hashtag #DessertsWithBenefits.  I'd love to see it and feature you on #FanFaveFridays!
.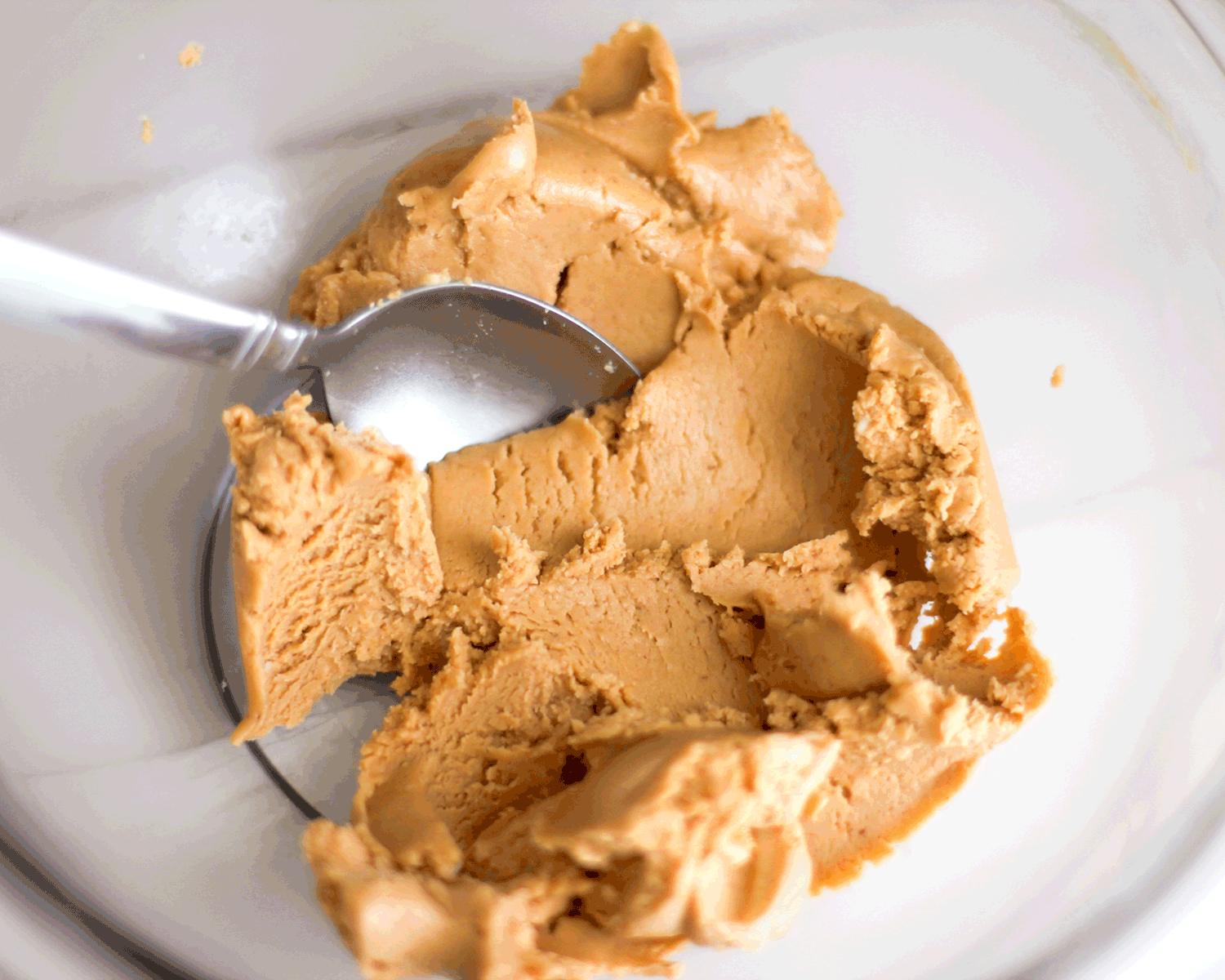 Here's the recipe's nutrition label: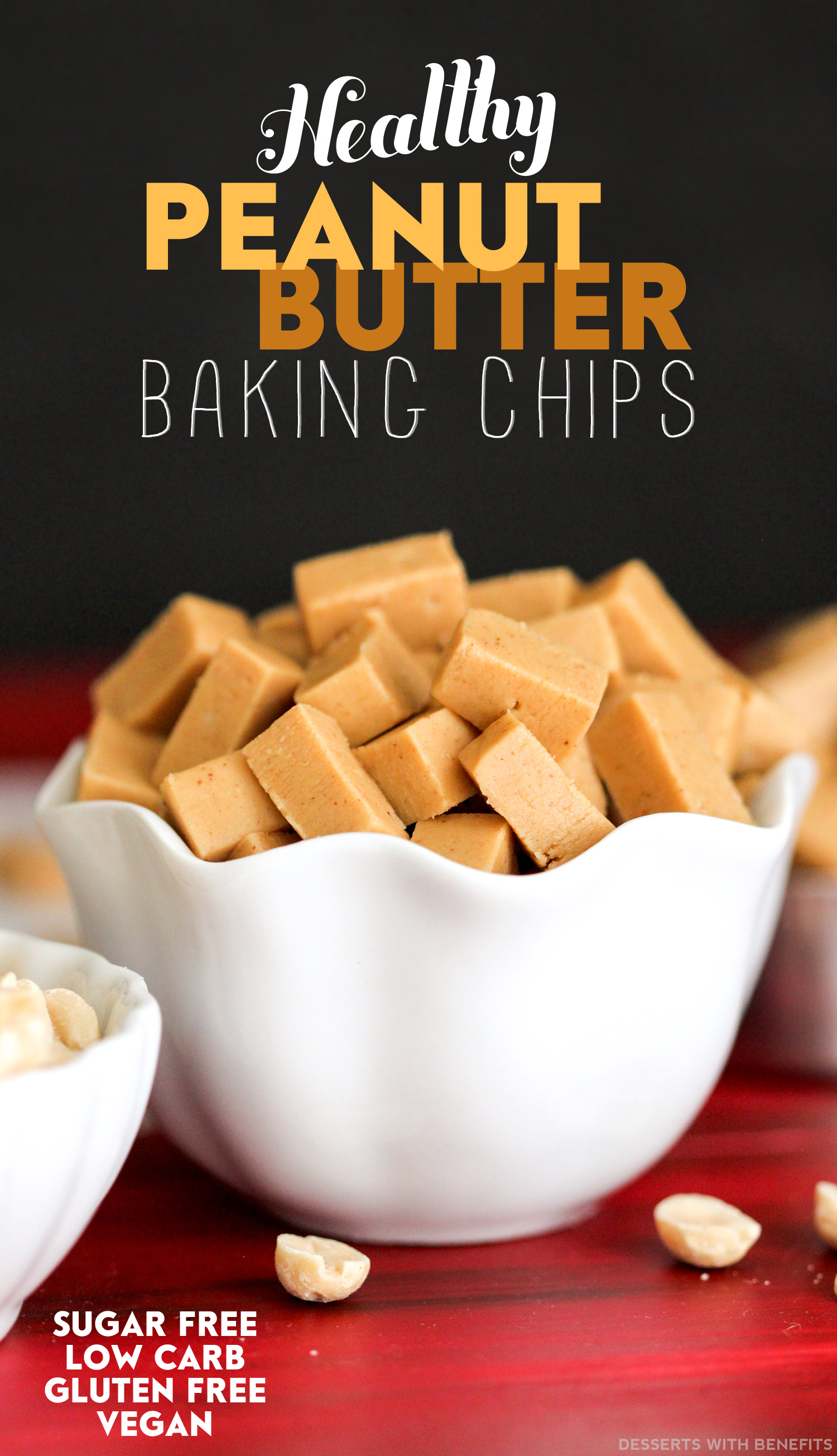 Enjoy!
.
– Jess
🎂🍴💕
.