Healthy Peanut Butter Pound Cake with Peanut Butter Frosting
This recipe was a looooong time coming!  So many trials and errors, so many taste tests, and so many jars of peanut butter being scraped clean (I'm not complaining about that last bit though).  I swear my body composition right now has got to be 50% peanut butter and 50% cake.  This Healthy Peanut Butter Pound Cake with Peanut Butter Frosting is rich and packed with peanut butter flavor, yet it is light and fluffy.  It won't weigh you down!  The loaf alone is subtly sweet, and when it's smothered with peanut butter frosting, get ready…  your taste buds are in for a real treat.

Whole grain, refined sugar free, high fiber, high protein, and sans butter.  Sounds like something that would pair well with steamed broccoli, yes?
Just because this Peanut Butter Pound Cake is made up of healthy ingredients doesn't mean it has to taste like it is!
This Peanut Butter Pound Cake is chock full of peanut butter flavor, it's literally a dream come true.  Every bite is full of an incredible richness, and the frosting alone makes this dessert OVER. THE. TOP!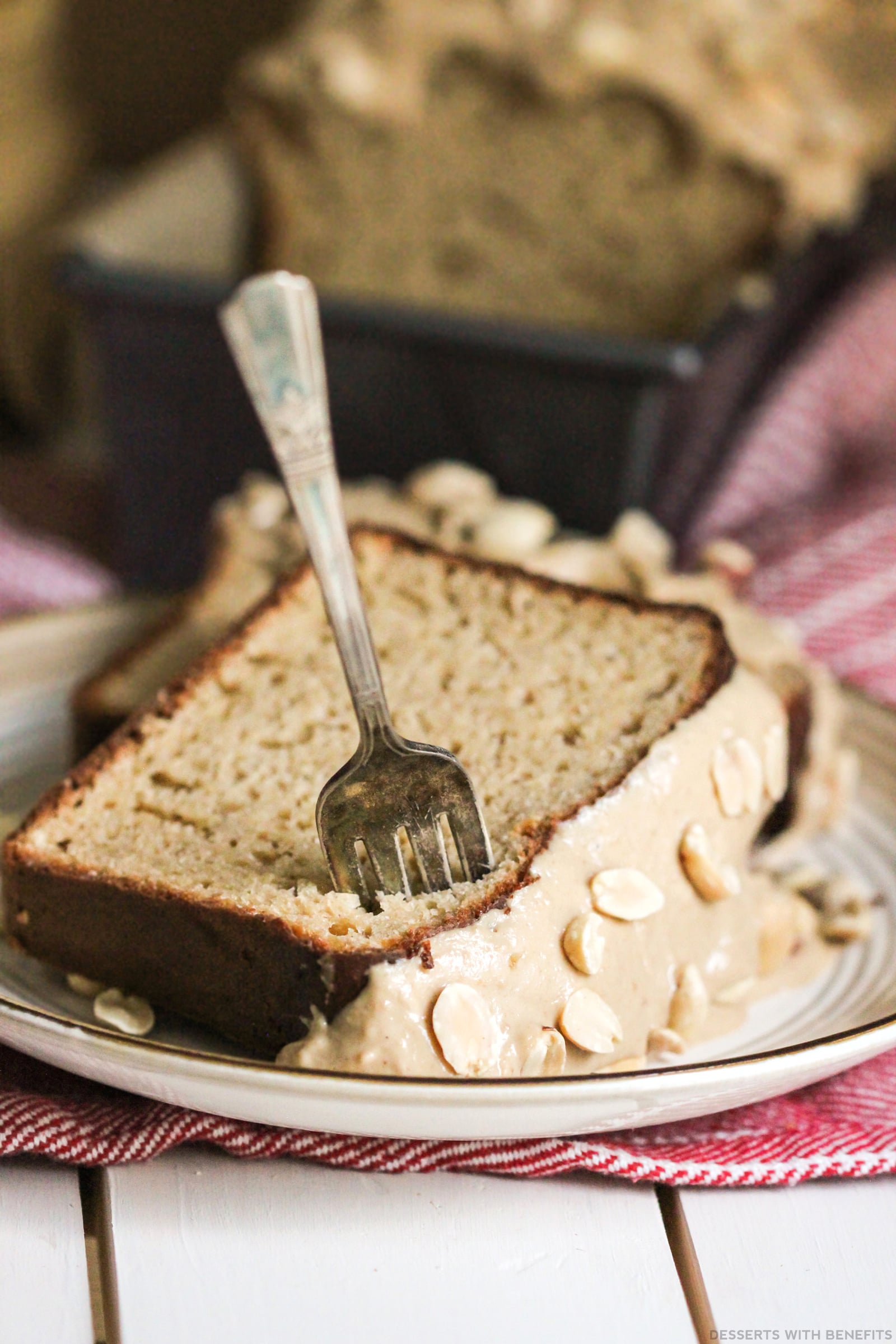 I mean, just look at these slices.  Do they look healthy in any way, shape, or form?  Nope, not at all.
Everybody who tried this said it was amazing.  I wrapped a few slices for my dad to bring to work, and he texted me a few hours later saying, "Your PB cake was absurdly delicious.  Bakery worthy!  All gobbled up in 5 seconds."
That's what I like to hear.  I DARE you to eat just one slice!
Healthy Peanut Butter Pound Cake with Peanut Butter Frosting
Prep Time: 30 minutes
Cook Time: 1 hour
Total Time: 1 hour 30 minutes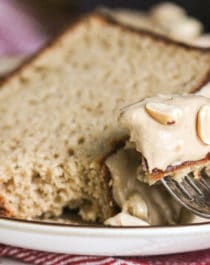 Fat per serving: 10
Calories per serving: 270
Ingredients:
Cake:
Frosting:
90g (¾ cup) Peanut Flour
½ cup Unsweetened Vanilla Almond Milk
Directions:
Preheat the oven to 350 degrees Fahrenheit and spray a 9×5″ loaf pan with cooking spray.
In a small bowl, whisk together the whole wheat pastry flour, erythritol, protein powder, baking powder, baking soda and salt.
In a stand mixer bowl with beater attachment, add the Greek yogurt, peanut butter, applesauce, eggs, egg whites, stevia extract and vanilla extract. Mix on low speed until completely smooth.
Turn off the mixer and dump in the dry ingredients.  Mix on medium speed JUST until it is fully incorporated (do NOT overmix!)
Scoop the batter into the prepared pan and spread it out. Bake for 60 minutes, or until surface has browned and is firm when tapped. Let cool in the pan.
All images and text ©
.
Here are a couple pics of my first trial.  I didn't bake this loaf long enough, so while the first couple of slices were salvageable, the entire middle was like a pool of cake batter.  So sad.  Because it tasted amazeballs.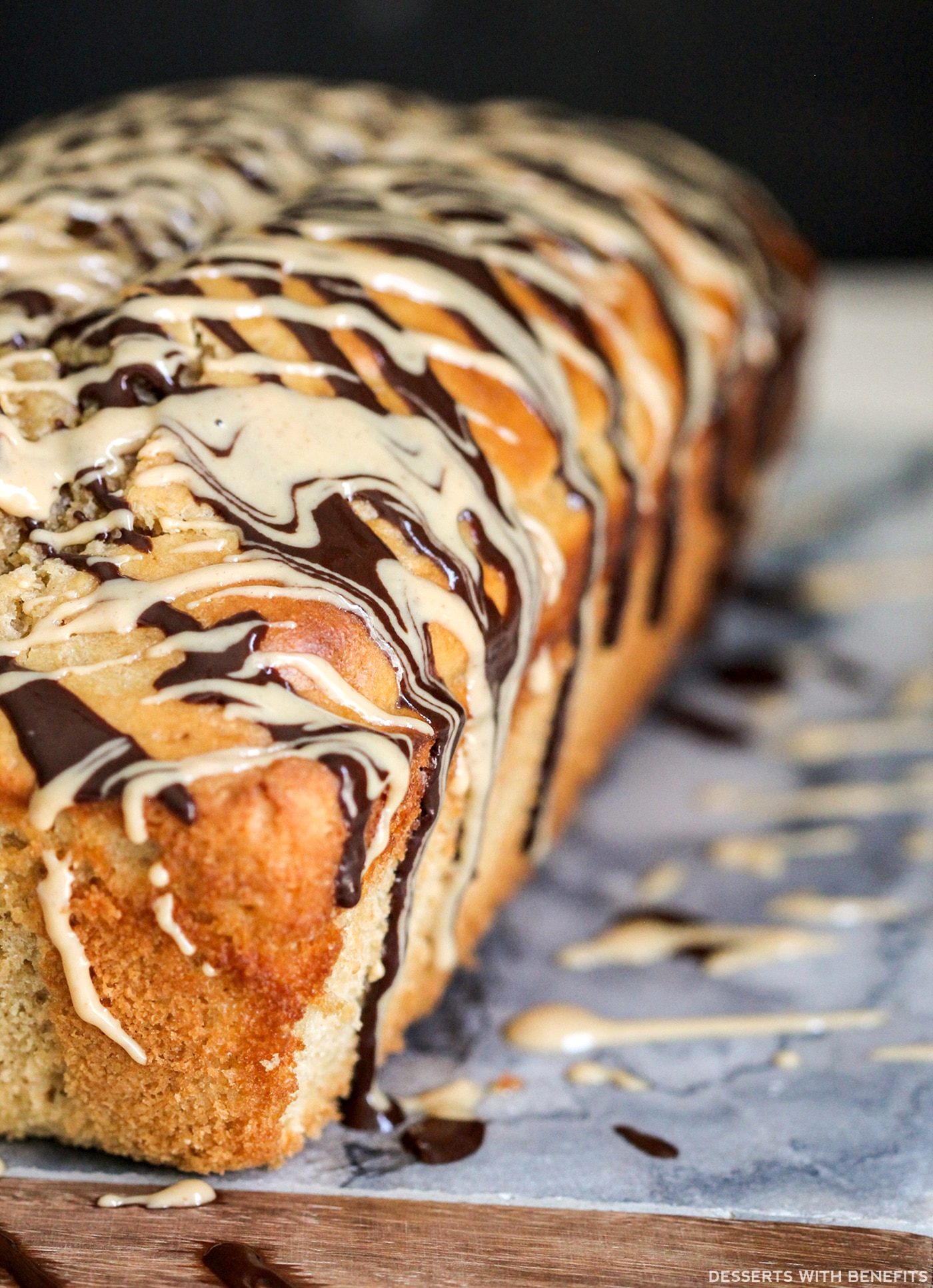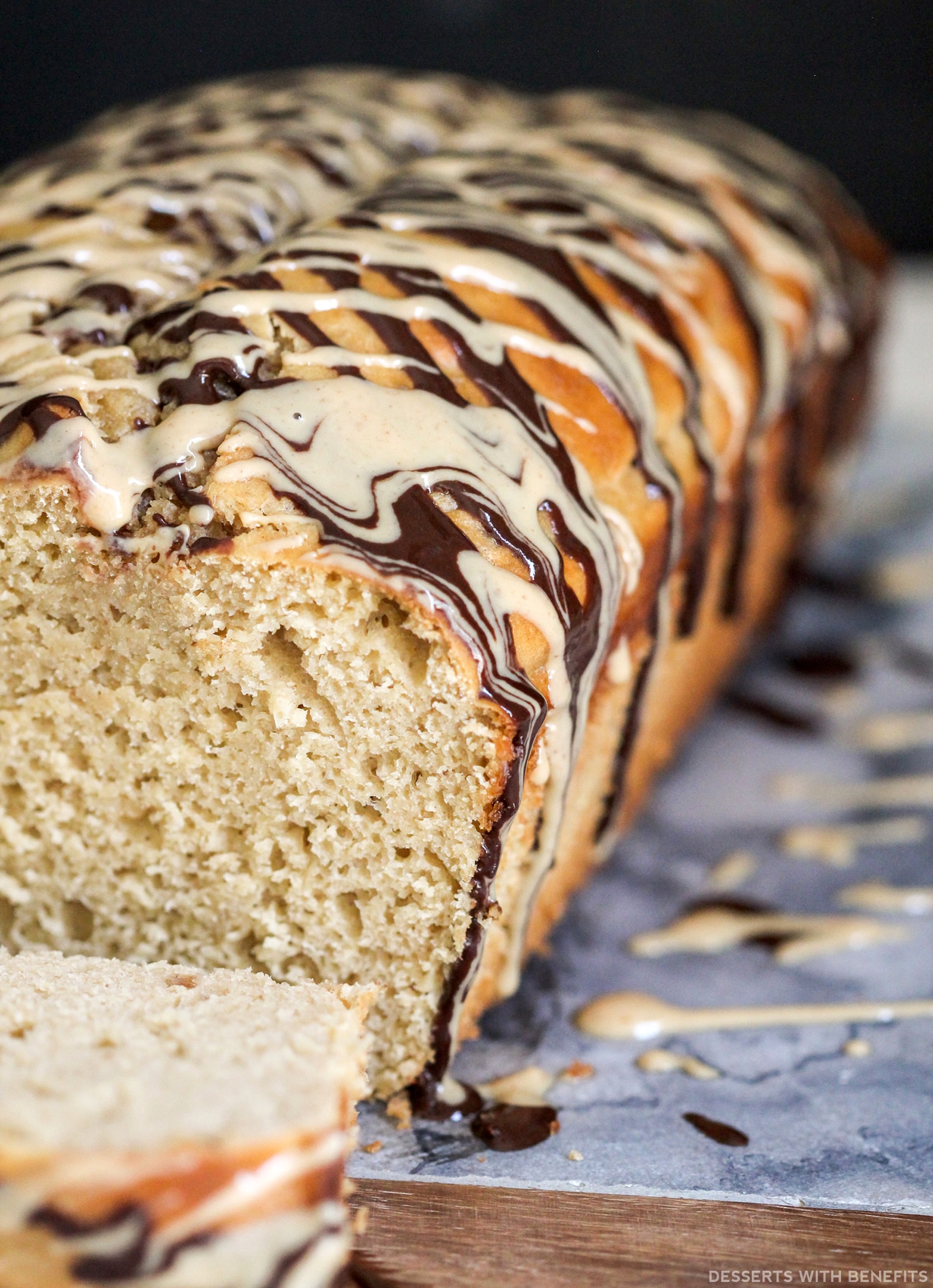 Here is the recipe's nutrition label:
Is that crazy or what?  A Healthy Peanut Butter Pound Cake for just 270 calories and 3g of naturally occurring sugars, plus 5g of filling fiber and 14g of complete protein!  Craaazaaayy.  Do I even have to tell you that a slice (or two) of this pound cake is totally okay to have for breakfast?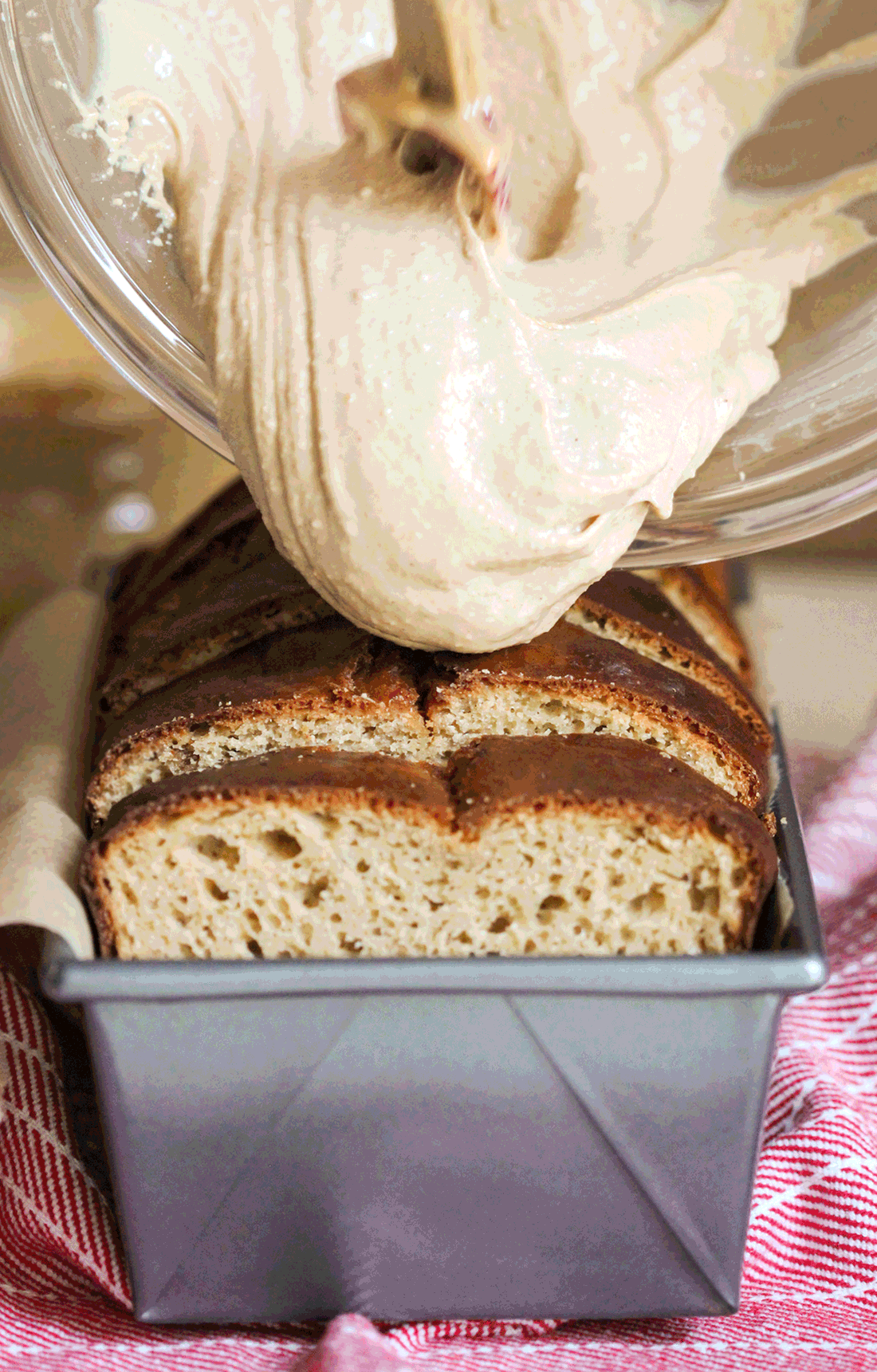 Yeah.  That's breakfast worthy stuff right there.  I may or may not be digging into another slice right now.  I'm sensing some Déjà vu here…
.
– Jess
.