Healthy Homemade Peppermint Patties
These no-bake Healthy Homemade Peppermint Patties are secretly sugar free, low carb, gluten free, dairy free, and vegan, but you'd NEVER know it!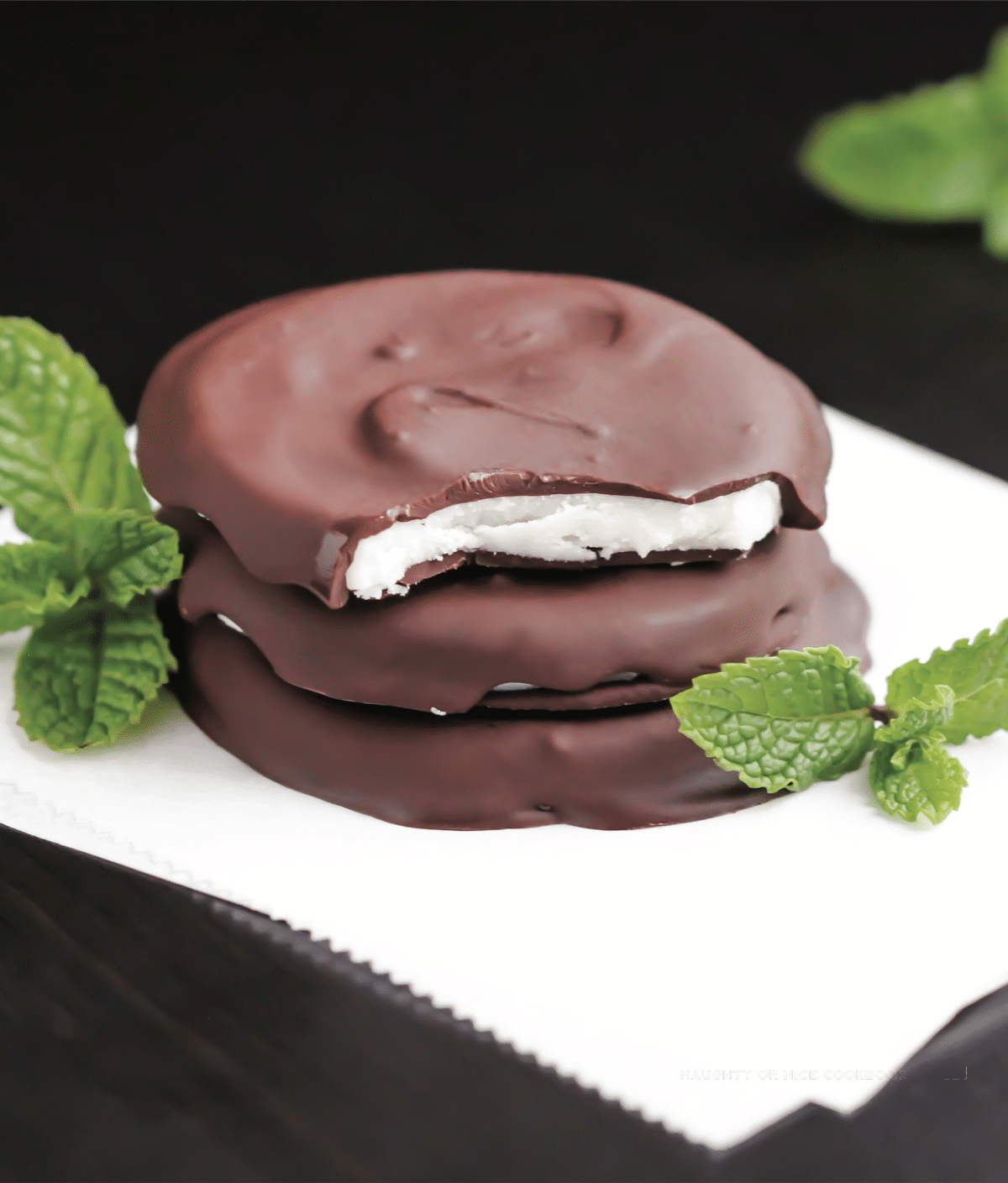 As a kid, I was always a fan of milk chocolate.  When I went trick-or-treating on Halloween, candies containing dark chocolate were the first things I'd give away to the other kids, especially the York Peppermint Patties!  I traded them for my preferred sweets, like Hershey's bars, Snickers, M&Ms and Twix.  Milk chocolate is softer, sweeter, and always made me want more!  The perfect cluster of sensations to a sugar-obsessed kid.
But something changed in me as I grew older.  I started appreciating the flavor of dark chocolate.  Although it still wasn't my first choice when it came to chocolate, well, you know, I appreciated it a little more.  I found that when dark chocolate is paired with another flavor, like orange or mint, it becomes so much more appealing.  After I ate about three one of these Peppermint Patties, I became a reformed chocolate addict.  I love dark chocolate!
So cool, so refreshing.  Feelings milk chocolate never provided.
So soft, so delicate.  Textures I love when it comes to sweet snacks.
Healthy Homemade Peppermint Patties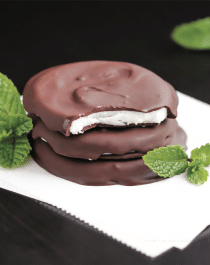 Fat per serving: 6g
Calories per serving: 70
Ingredients:
Water
Coconut Oil
Peppermint Flavor
No-Sugar-Added Dark Chocolate
Directions:
Notes:
I originally wasn't going to share the recipe here because I worked so incredibly hard on publishing Naughty or Nice.  But, I understand not having a recipe here can be frustrating.  So, I'll meet you halfway…  how does that sound?  I'll show you all the ingredients I use in the recipe.  That way, you can determine on your own whether or not the cookbook is for you!
All images and text ©
.
.
.
Be happy.
Live fully.
Feel naughty, eat nice.
.
– Jess
.