Healthy Snickerz DIY Protein Bars
We all love those famous candy bars.  You know, the ones with peanuts, caramel and chocolate?  Basically, the synonyms of pure bliss.
And when you combine Homemade Candy Bars + Healthy Ingredients + Protein you get these amazingly delicious Healthy Snickerz DIY Protein Bars!  With a soft and chewy interior, some crunchy peanuts in every bite you take, and then a rich chocolatey shell, you know that these are some treats that you can sink your teeth into, free of guilt.
The fudgy base, the chewy caramel and the decadent chocolate…  foodgasm.  Chewy, crunchy, sweet, salty…  and secretly healthy.  No one would ever know that these Healthy Snickerz DIY Protein Bars are actually good for you.  You can't go wrong with healthy DIY protein bars!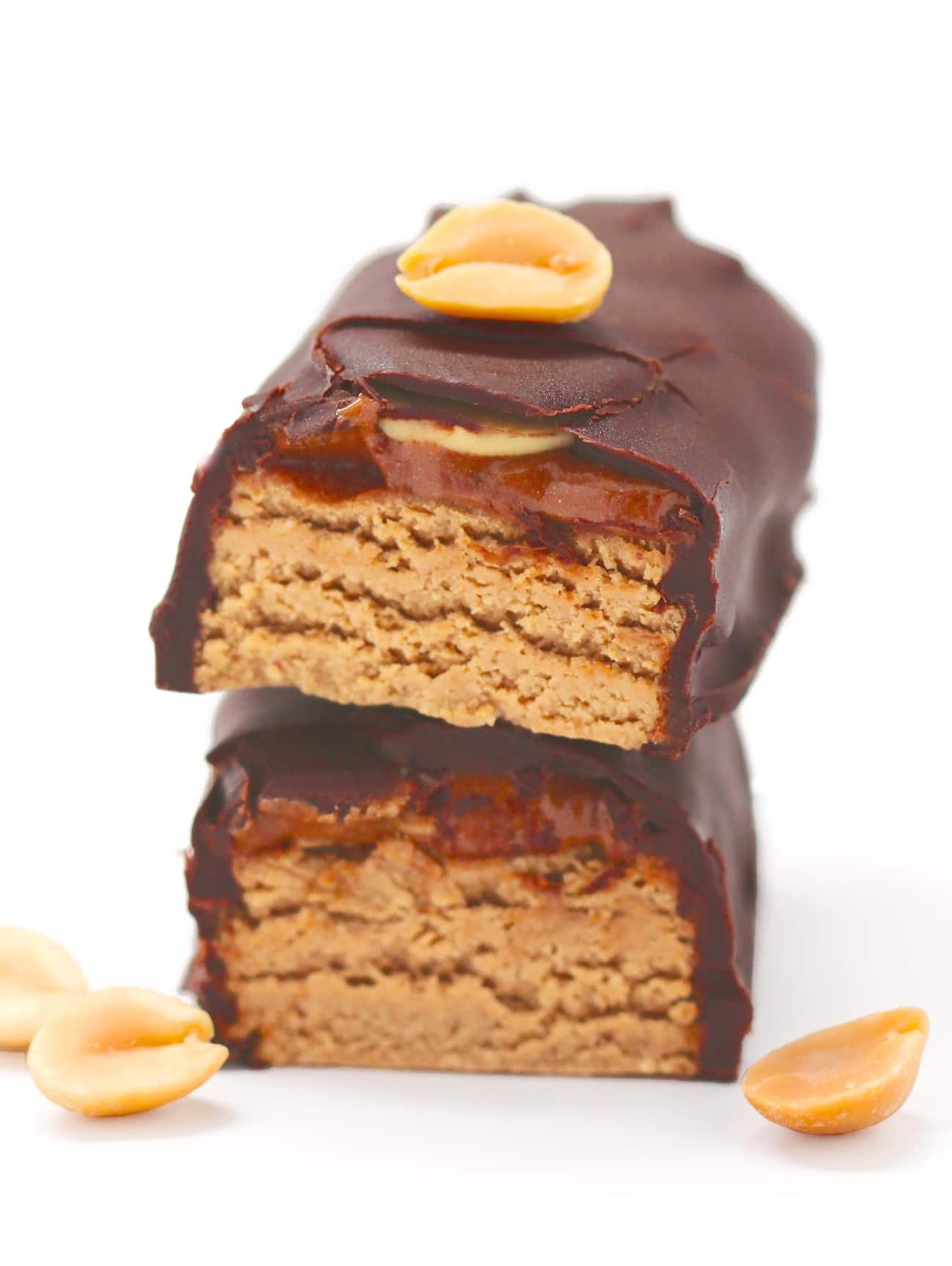 Simply mouthwatering (as you can see)  😉
Healthy Snickerz DIY Protein Bars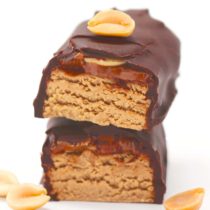 Ingredients:
Natural Roasted Peanut Butter
Unsweetened Vanilla Almond Milk
Vanilla Crème-Flavored Liquid Stevia Extract
Vanilla Brown Rice Protein Powder
Oat Flour
Salt
Organic Caramel Sauce (I use Date Lady's date caramel)
Roasted Peanuts
Organic Milk Chocolate
Directions:
Notes:
I originally wasn't going to share the recipe here because I worked so incredibly hard on publishing 
DIY Protein Bars
.  But, I understand not having a recipe here can be frustrating.  So, I'll meet you halfway...  how does that sound?  I'll show you all the ingredients I use in the recipe.  That way, you can determine on your own whether or not the cookbook is for you!