Healthy Oatmeal Raisin Cookies
Healthy Whole Wheat Thin and Chewy Oatmeal Raisin Cookies!  They were adored by all.  My family was amazed and had a hard time believing they were free of butter and cups and cups of sugar and brown sugar.  My dad even brought some to work for his coworkers which were (obviously) gobbled up within minutes  😉
Don't be fooled by the healthy ingredient list, these Healthy Oatmeal Raisin Cookies taste beyond unhealthy… they taste like they're from a bakery… they taste like they're packed with butter and sugar… they taste like sin.  They seem way too good to be true, like, "No waaaayy this can be good for me!"
But it is.  Pinch yourself.  These Healthy Oatmeal Raisin Cookies are perfectly sweet, decadently moist and buttery rich, with the perfect amount of chew to satisfy your cookie cravings.
Oh, and did I tell you this cookie dough is eggless?
Hint:  It's safe to eat raw!!  😉
With 70 secretly healthy dessert recipes, full-color pages and photos for every recipe, you'll soon discover what heaven feels like.  See this page for more information on the book, including the Table of Contents, some sneak peaks, and sample images.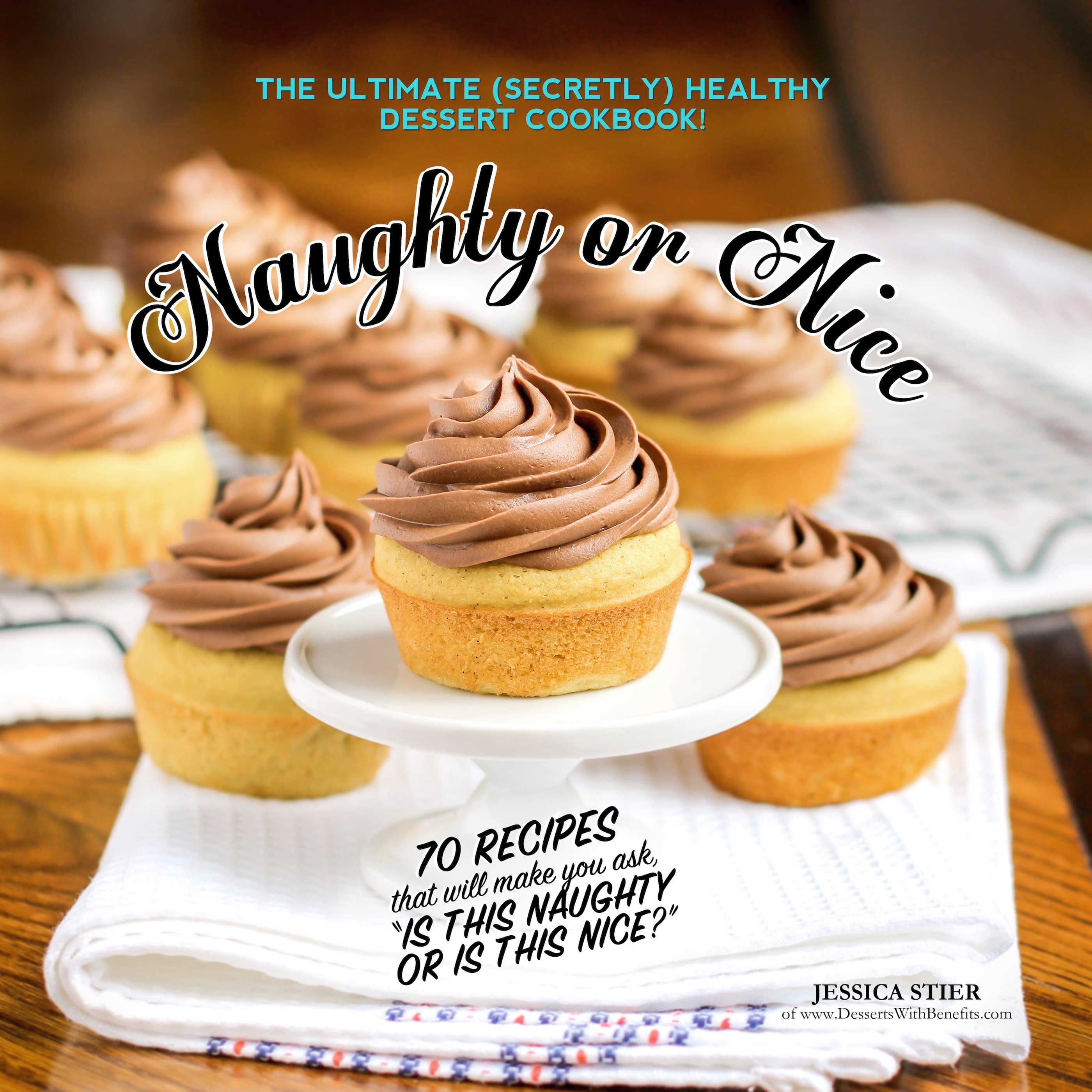 Get your copy from Amazon here!