Healthy Homemade Banana Peanut Butter Spread
Bananas + Peanut Butter — it is a simple, yet delicious, combination.  Over the years I have seen a ton of people walk around my college dorm eating this combo for breakfast (and the occasional midnight study snack).  You just peel a banana, spread on some peanut butter and walk out the door to class.  Boom.  Easy peasy.  But my banana stock is totally erratic — I either have way to many or none at all — so I needed to find a different way to get my banana-peanut-butter fix.  And I found it when I saw this recipe.  My mouth dropped to the floor and I knew I had to make it:  Homemade Banana Peanut Butter Spread!

All the banana flavor without needing fresh bananas on hand all the time!  I didn't have 2.5oz of freeze-dried bananas (I only had 2oz) so I added some natural banana extract to the recipe (sooo good).  The first time I made the recipe I added a ½ tsp of ground cinnamon, but ended up omitting it as I liked the pure banana + peanut butter flavor.  Feel free to use it, though!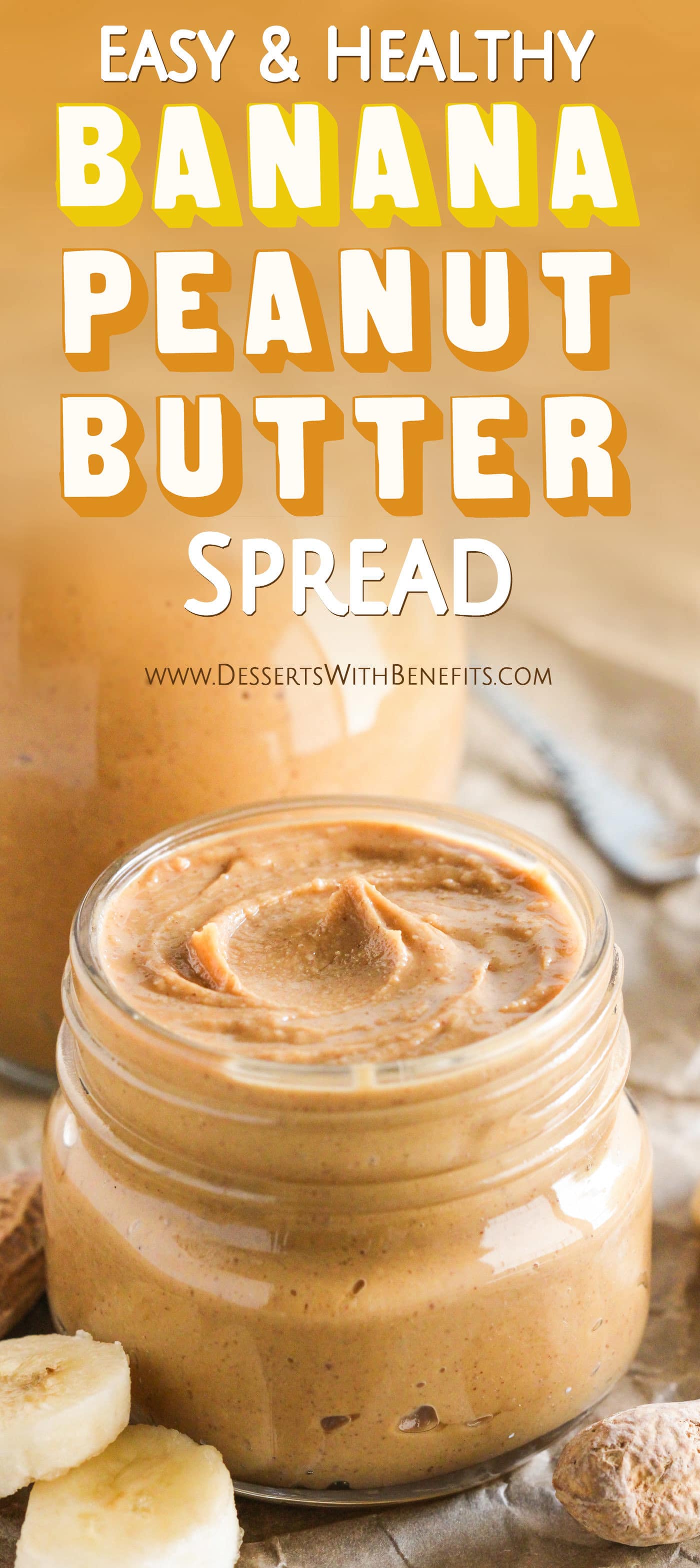 Delicious, creamy, rich, sweet, salty.
Thick and totally spreadable…  it's almost like frosting.
*goes weak in the knees*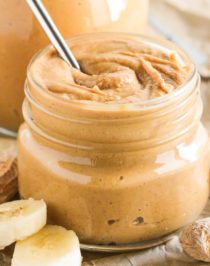 Print Recipe
Pin Recipe
Healthy Homemade Banana Peanut Butter Spread
If you like bananas and if you like peanut butter, then you'll LOVE this Healthy Homemade Banana Peanut Butter Spread. 100% delicious and perfect on toast, oatmeal, ice cream, or a spoon alone!
Instructions
In a blender or food processor, add all of the ingredients and grind until smooth and creamy.

Scoop into serving jars, seal tightly, and refrigerate to store.  Keeps in the fridge for ~1 month or so.
Recipe Notes
**I whizzed up some freeze-dried bananas in my NutriBullet.  6 tbs of the powder weighed 56g.
Recipe adapted from: Make it Naked
Nutrition Facts
Healthy Homemade Banana Peanut Butter Spread
Amount Per Serving (1 serving = 2 tbs)
Calories 170
Calories from Fat 126
% Daily Value*
Fat 14g22%
Sodium 95mg4%
Carbohydrates 8g3%
Protein 5g10%
Iron 0.7mg4%
* Percent Daily Values are based on a 2000 calorie diet.
So.  This Banana Peanut Butter Spread.  You need to make it.
It's good on your finger a spoon or even a fresh banana, when you have some in stock.  I go through bouts of always having a dozen fresh bananas to weeks with no bananas whatsoever.  It's nice to indulge in banana flavor without always needing a perfectly ripe fruit on hand!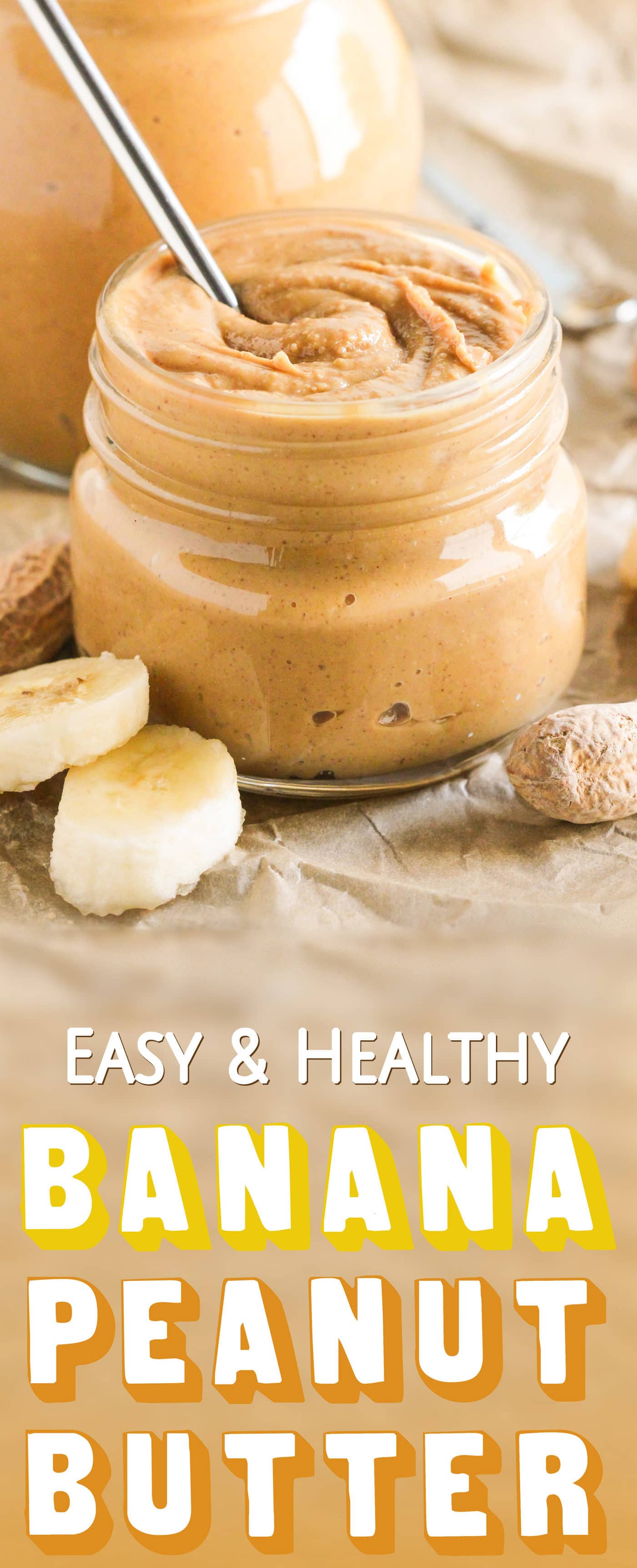 If you want to take the banana + peanut butter combo OVER THE TOP, spread some of this all over my Healthy Peanut Butter Banana Bread.  You won't regret it.
Enjoy!
.
With love and good eats,
.
– Jess
.