Healthy Classic Cheesecake
Just like how I developed a liking for the taste of dark chocolate after my milk-chocolate-obsessed childhood, I developed a 
liking
love
 for cheesecake.  I used to hate the creamy texture and tangy flavor of cheesecake…  I preferred all things baked such as cakes, cupcakes and cookies.  I also preferred all things
chocolate
.  But I've changed and for the better  🙂
I now crave cheesecake just as much as I crave chocolate.  Probably because now I know that cheesecake can actually be healthy.
Scratch that.
I'm probably infatuated with cheesecake because it can be healthy and balanced and taste oh my goodness ahhhmazing.  I'm sorry, I'm just a little cheesecake happy right now.  Aka, picture me with this Healthy Classic Cheesecake all over my face……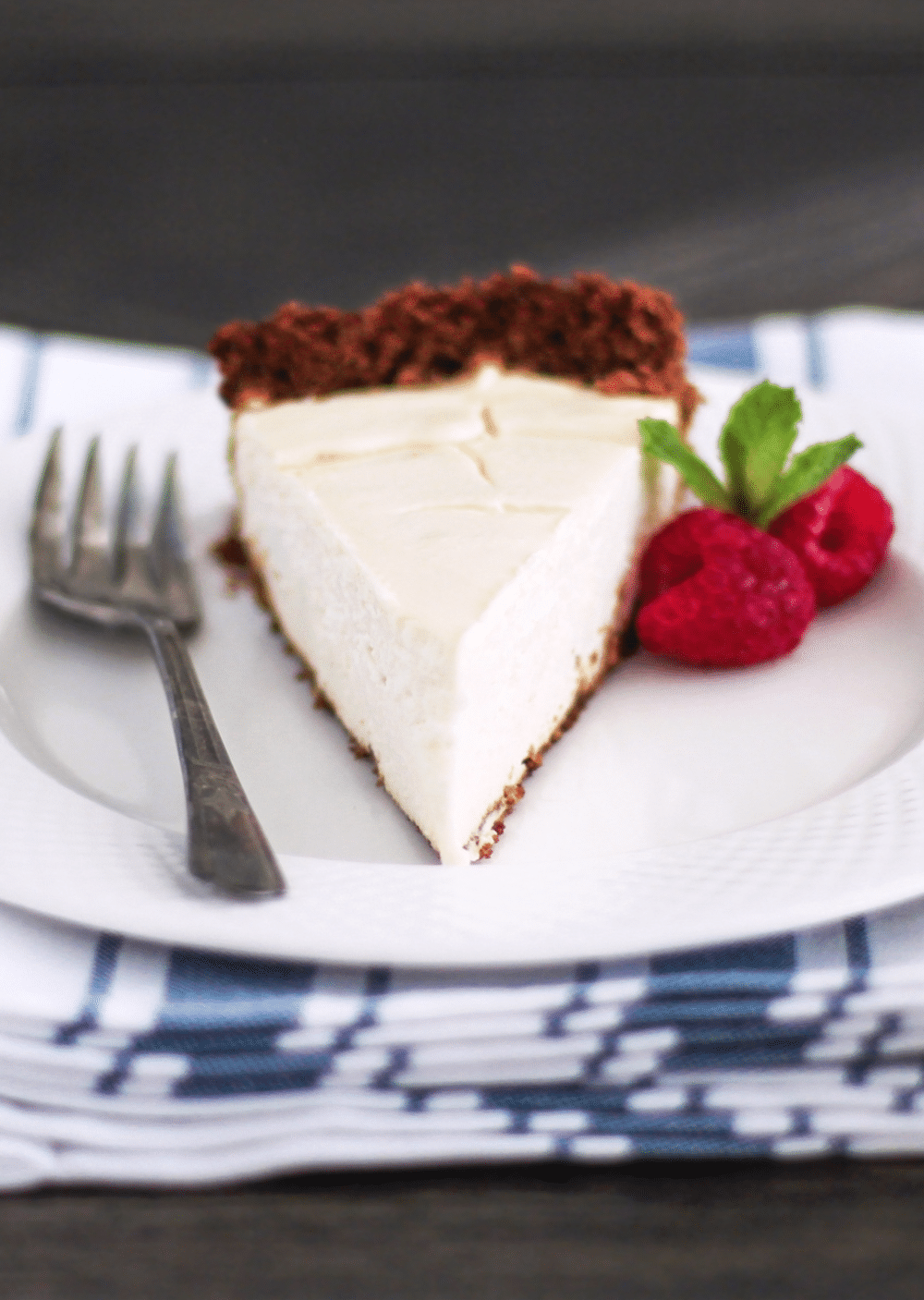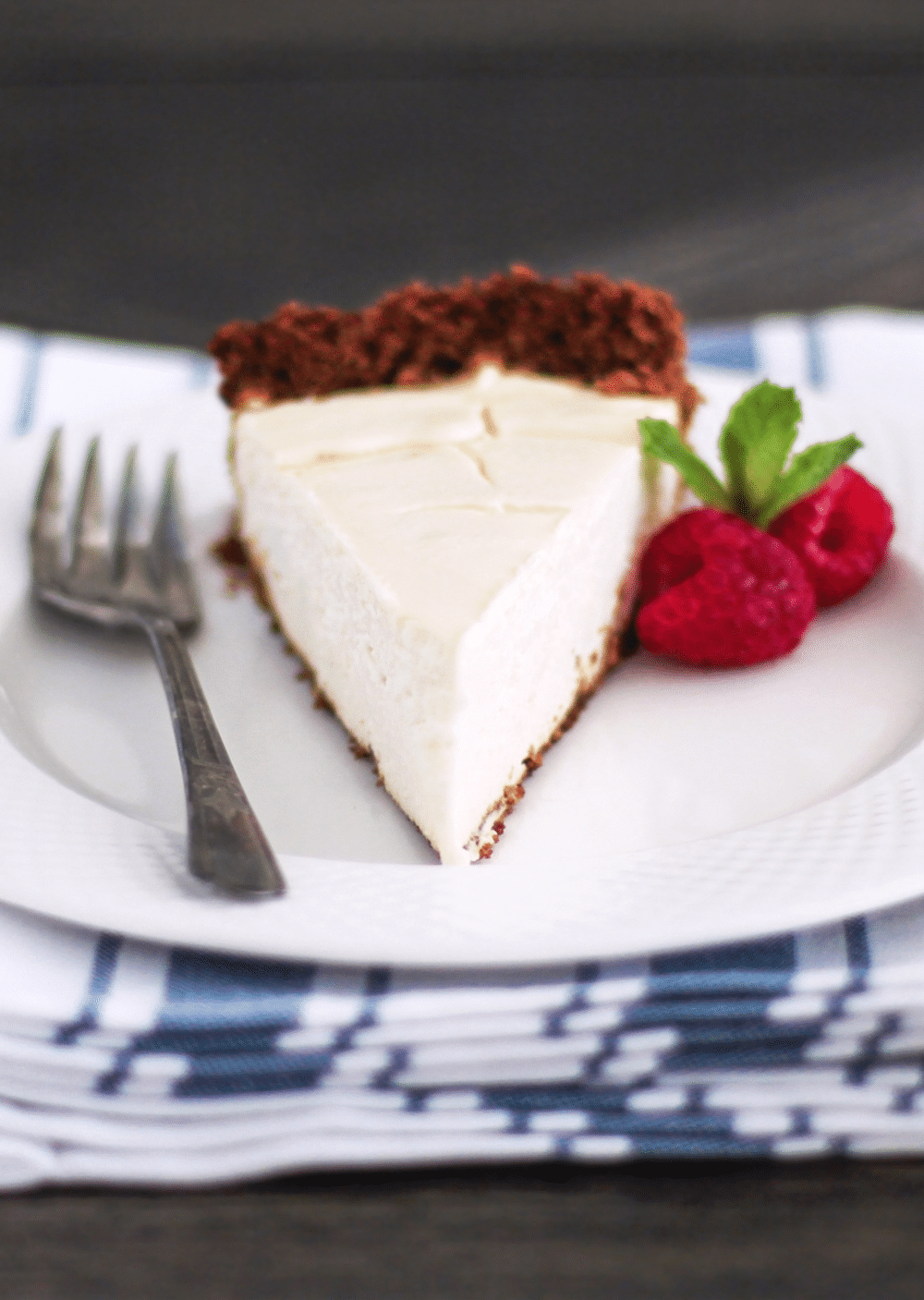 I am so pleased with the result of this dessert, and apparently so is everyone else I shared it with.  Two bites later, I regretted sharing it at all…  because I kinda wanted it all to myself…
This is a simple, yet satisfyingly indulgent dessert that doesn't need any frills to please, all it needs is a crust, a filling and fruit topping!  My mother, a cheesecake hoarder/maniac fanatic, even said this tasted like real cheesecake:
"It has the perfect level of sweetness, a slight tang, and rich and creamy texture."  -Momma
Everything a cheesecake should have!
Healthy Classic Cheesecake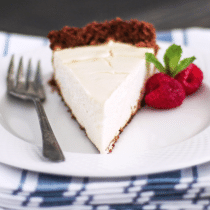 Ingredients:
Graham Crackers (recipe also in the cookbook)
Coconut Oil
Salt
Natural Butter Flavor
Organic Neufchâtel Cream Cheese
Plain, Nonfat Greek Yogurt
Organic Egg White
Lemon Juice
Vanilla Extract
Liquid Stevia Extract
Vanilla Whey Protein Powder (OR Eggs for a protein powder-free version)
Directions:
Notes:
I originally wasn't going to share the recipe here because I worked so incredibly hard on publishing 
Naughty or Nice
.  But, I understand not having a recipe here can be frustrating.  So, I'll meet you halfway...  how does that sound?  I'll show you all the ingredients I use in the recipe.  That way, you can determine on your own whether or not the cookbook is for you!