Healthy Cheesecake Ice Cream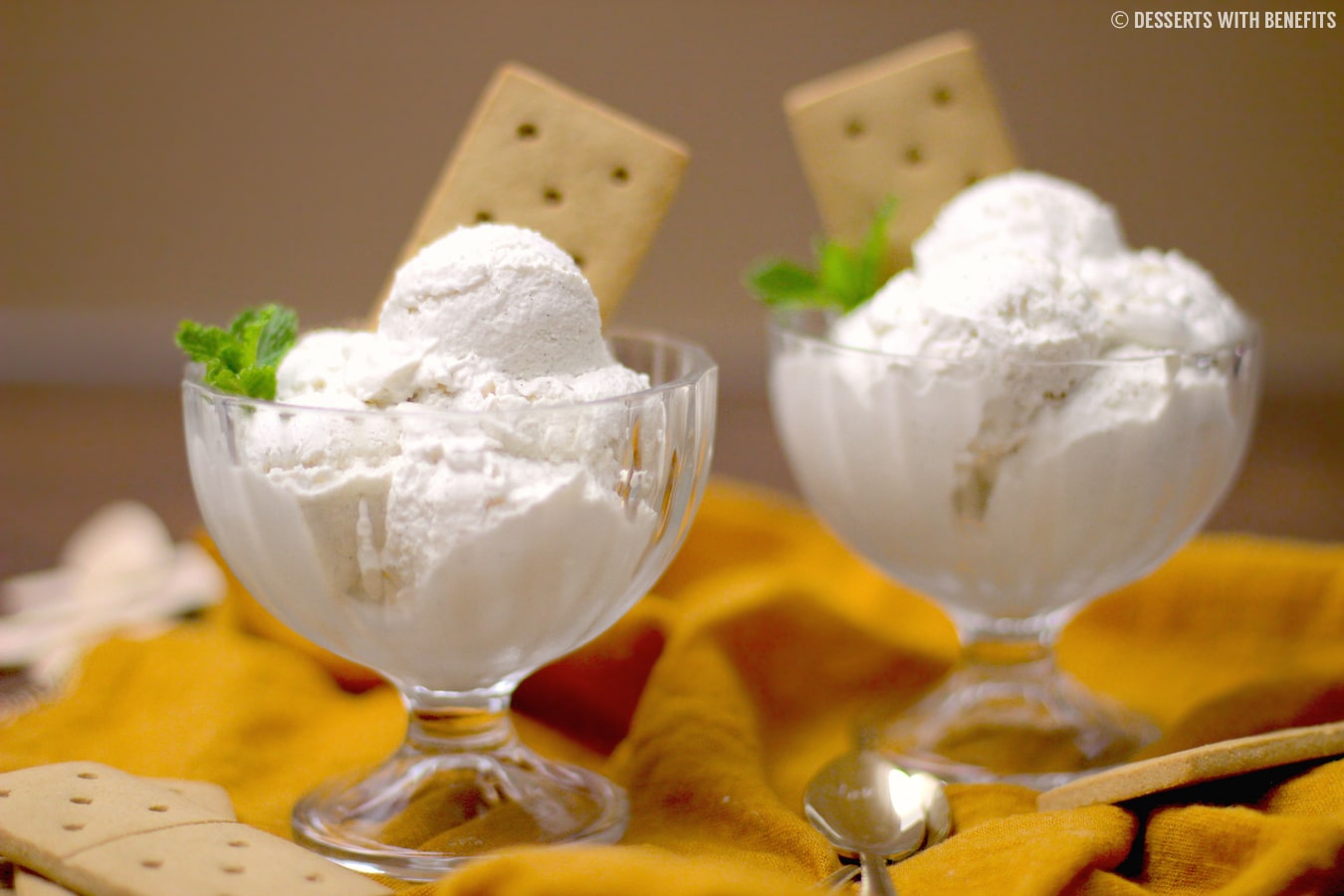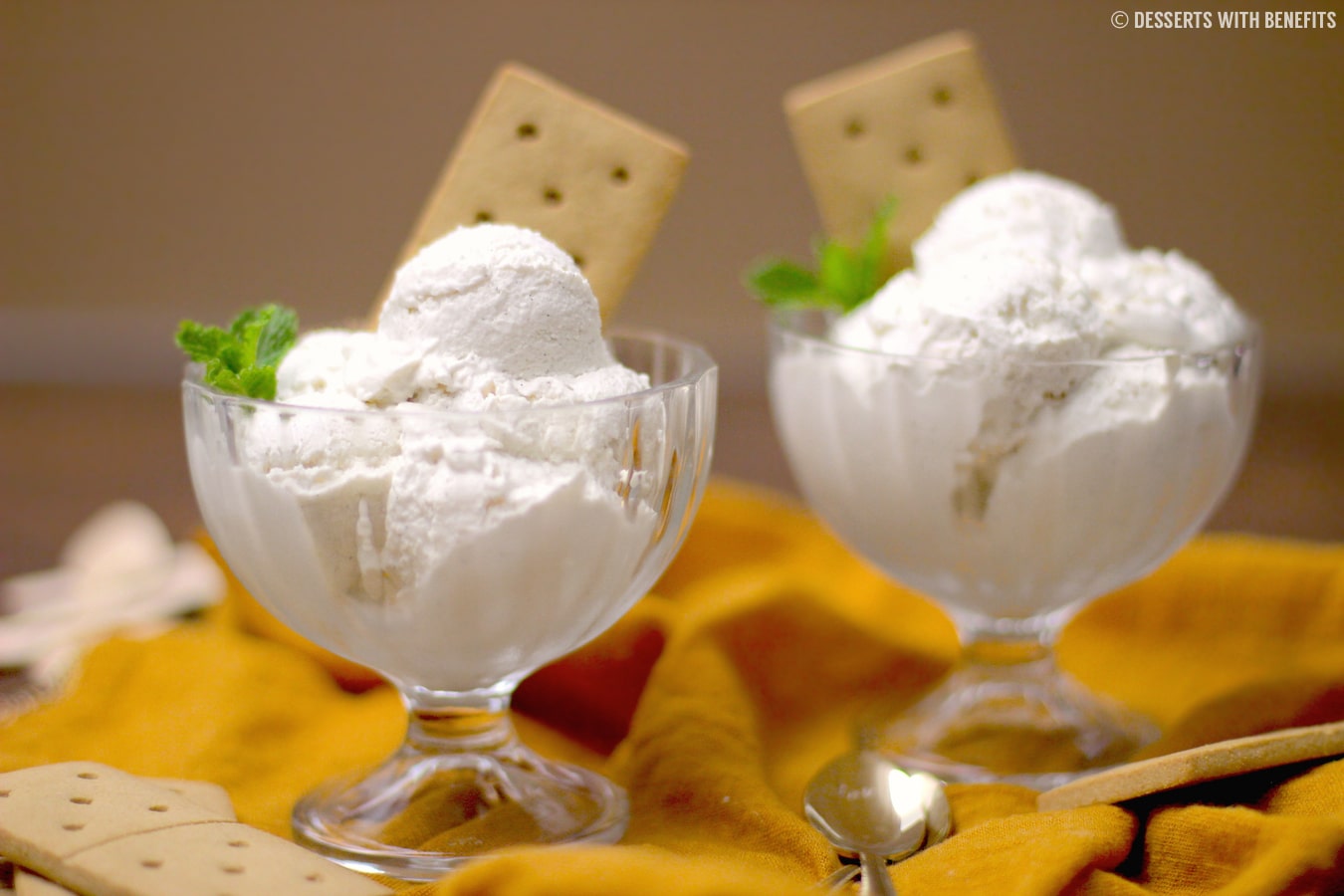 Healthy Cheesecake Ice Cream — all the flavor of Cheesecake but in the form of Ice Cream, and without all the excess calories, fat and sugar!
SO thick.
SO rich.
SO decadent.
SO…  healthy?
Oh yes.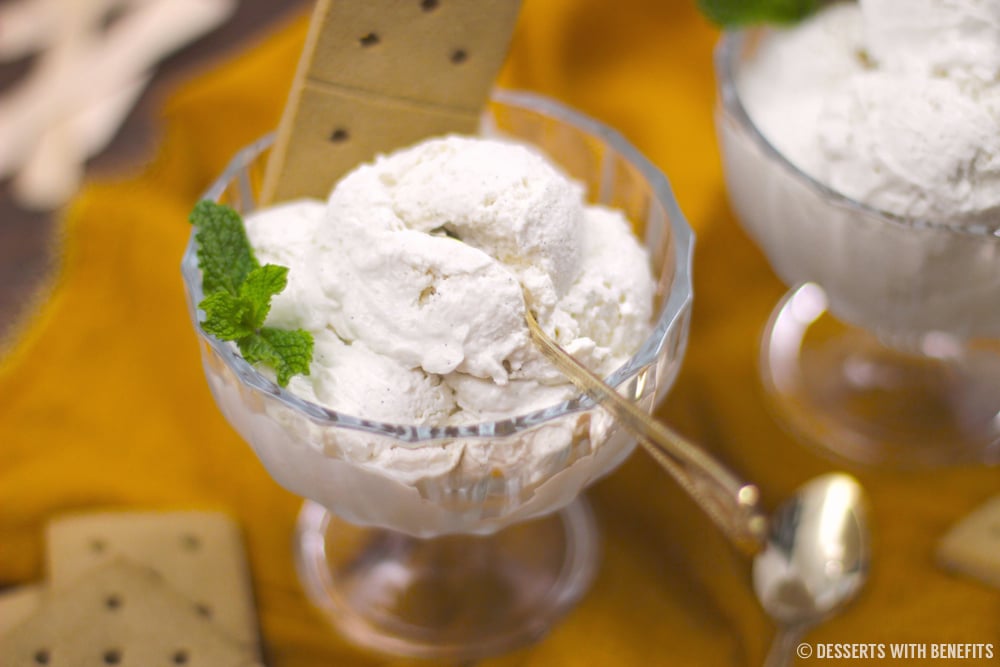 No white sugar added, no butter in sight, and no stovetop cooking required (so no need to whip out the eggs and candy thermometer)!
One big spoonful of this decadent "cheesecakey" ice cream and you'll be hooked.  Don't worry though, this ice cream isn't a calorie-bomb stuffed with unhealthy ingredients (even though it tastes like it)
You'd never know it's sugar free, low carb and high protein.  Shhhh  
Healthy Cheesecake Ice Cream (sugar free, low carb, high protein!)
Healthy Cheesecake Ice Cream — all the flavor of cheesecake but in the form of ice cream, and without all the excess calories, fat and sugar!
Ingredients
32oz Plain, Nonfat Organic Greek Yogurt, close to room temp
16oz Organic Neufchâtel Cheese (1/3 Less Fat Cream Cheese), room temp
1+1/2 cups Unsweetened Vanilla Almond Milk
1 tsp Vanilla Paste
1/4 tsp Lemon Flavor
Instructions
Freeze your ice cream maker bowl for 24+ hours (I used my KitchenAid ice cream maker attachment)
In a stand mixer bowl with whisk attachment, add the yogurt and cream cheese. Mix on low speed.
While the mixer is running, pour in the almond milk, then add the stevia, vanilla paste and lemon flavor. Increase the mixer speed to medium/low and mix until mixture is even.
Remove the bowl from the stand mixer, cover with plastic wrap and freeze for 30 minutes.
Place the frozen ice cream maker attachment onto the stand mixer and turn on the "stir" speed.
Pour the chilled ice cream mixture into the ice cream bowl and churn until soft-serve consistency (~10-15 minutes).
Scoop the ice cream into a freezer-proof container, cover, and freeze until it's the texture you like.
Scoop into bowls and serve!
https://dessertswithbenefits.com/healthy-cheesecake-ice-cream/
www.DessertsWithBenefits.com
Here is a nutrition label comparison between Food Network's Cheesecake Ice Cream recipe and the Desserts with Benefits Healthy Cheesecake Ice Cream recipe:
(Emeril's nutrition label is on the left, the DWB nutrition label is on the right)
I made the nutrition labels for 1 cup of ice cream because, really now, everyone eats way more than the "standard serving size" of a ½ cup.  I think this is way more accurate.
I was obviously expecting a higher calorie count for the increased serving size, but my recipe's nutrition label totally shocked me…  in a good way!
1 cup of my ice cream has only 210 calories (!!!) and 8g of naturally occurring sugars (no sugar is added).  Plus, it has 8g carbs, 16g of complete proteins and purely healthy fats (no hydrogenated oils and trans fats)
*jaw drops to floor*
A 100% healthy, guilt-free ice cream in my book!  Especially when it's compared to the typical, unhealthy Cheesecake Ice Cream with a whopping 720 calories, 48g fat, 33g saturated fat and 51g of sugar (that's more than 1/4 cup of white sugar in one sitting)
This ice cream tastes like pure sin, yet it's completely sinless.
Nothing about this creamy dreamy decadence tastes good for you at all!