Healthy Chocolate Peanut Butter Raw Cheesecake
For the longest time I've wanted to make a Raw Cheesecake.  You know, the ones with a date-nut "crust" and a cashew-coconut filling?  I think I pinned this Cheesecake back in 2013.  Yes, 2013.  I don't know why it took me this long to finally make a dang Raw Cheesecake.  Actually, I do know why.  They are very time consuming, expensive, and although they're all natural and made with good-for-you ingredients, they're not as nutritionally balanced I'd like (very heavy on the fats and sugars, not so much on the protein and fiber).  But, it was time to finally bite the bullet.
This no-bake Healthy Chocolate Peanut Butter Raw Cheesecake is ultra creamy and packed with chocolate and peanut butter flavor!
It's also lower sugar, higher protein, and easier to make than typical Raw Cheesecakes too, whoop whoop!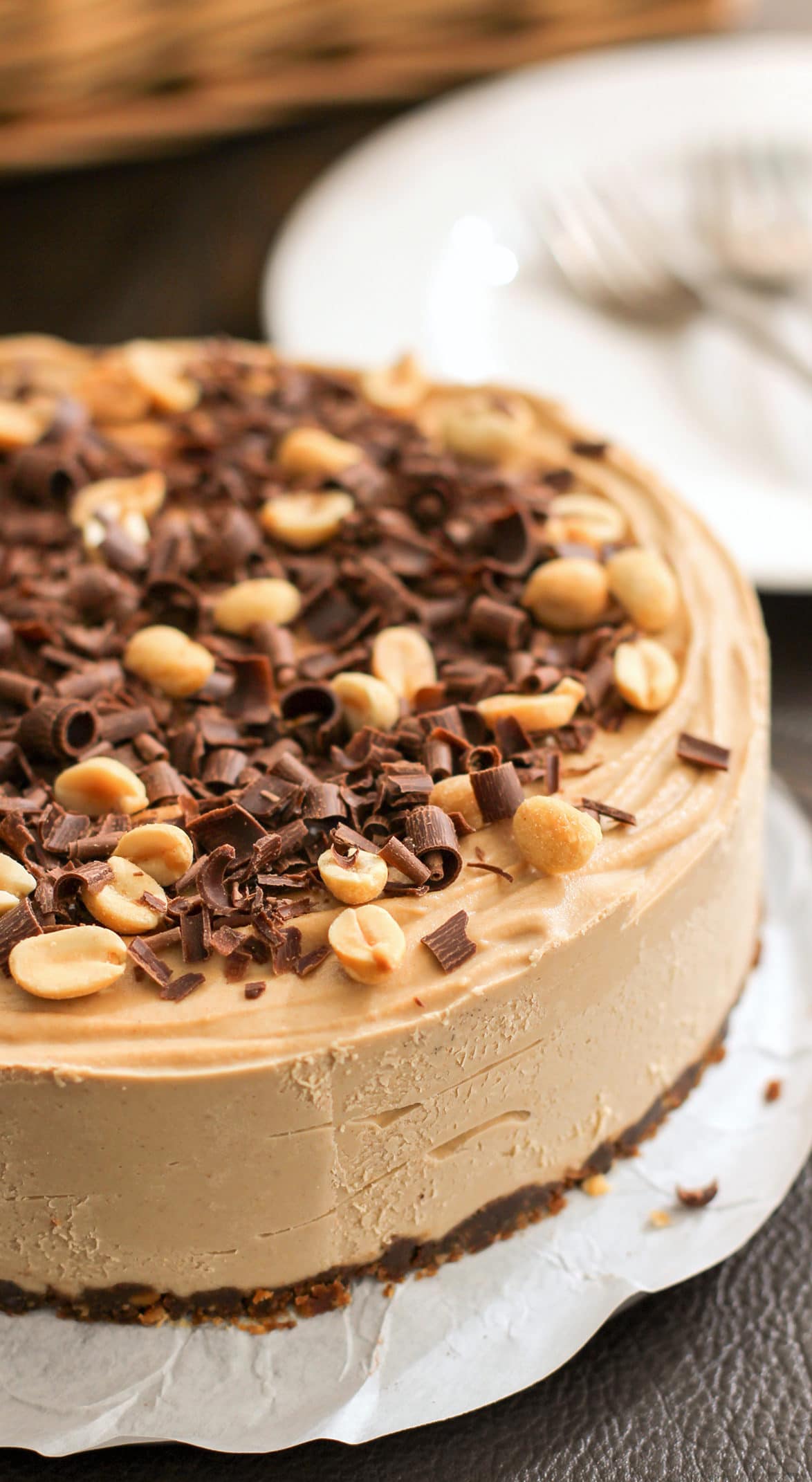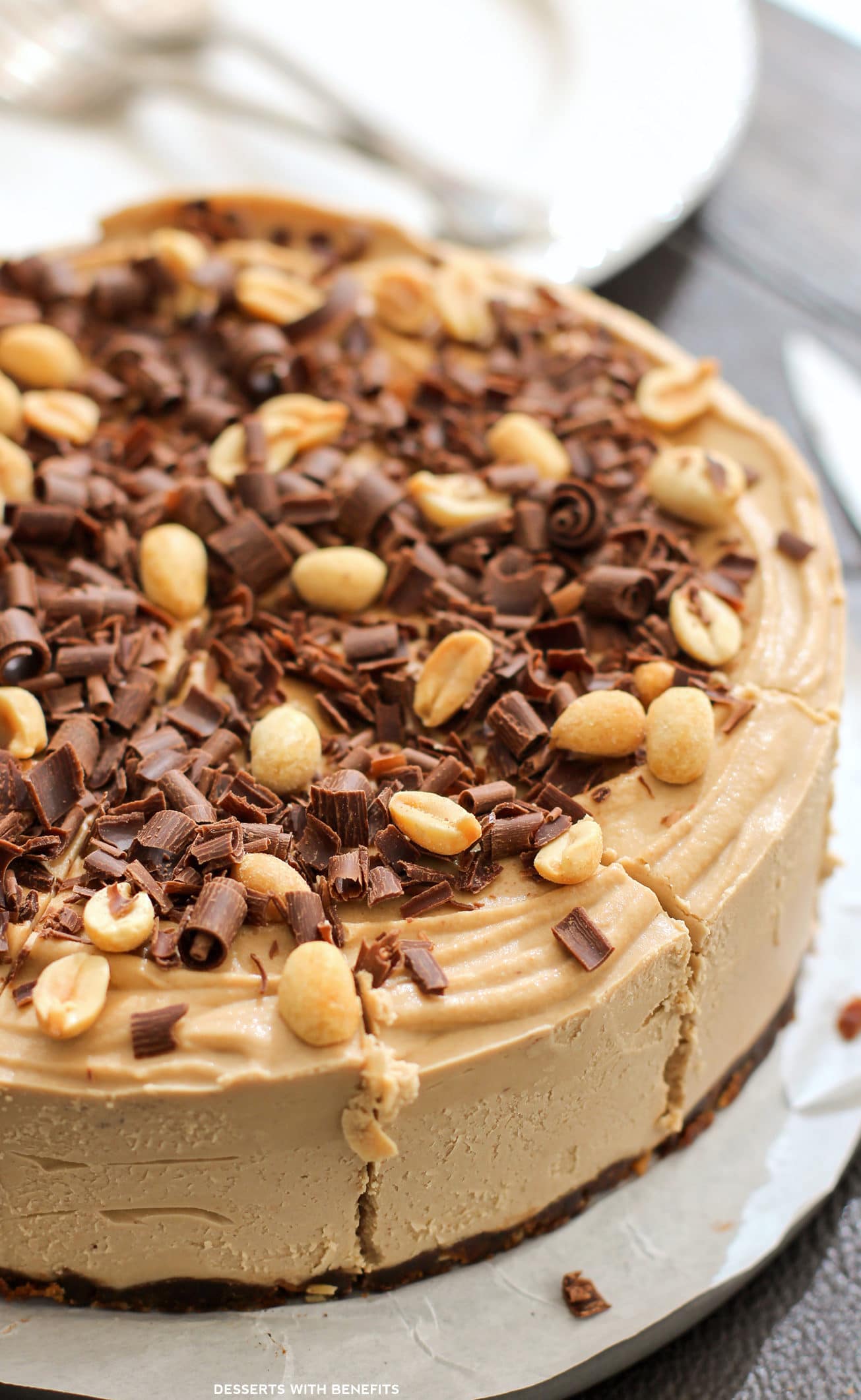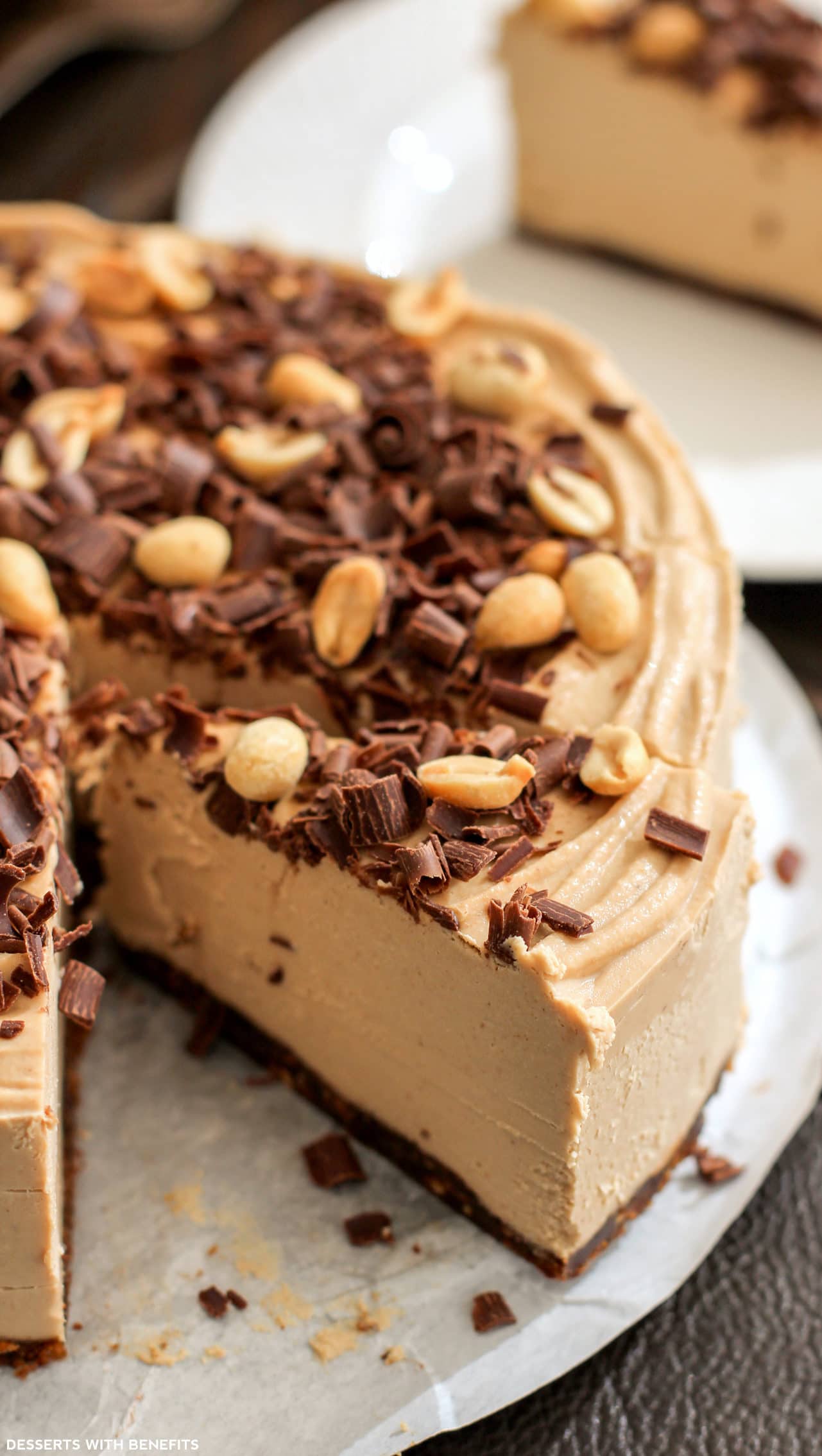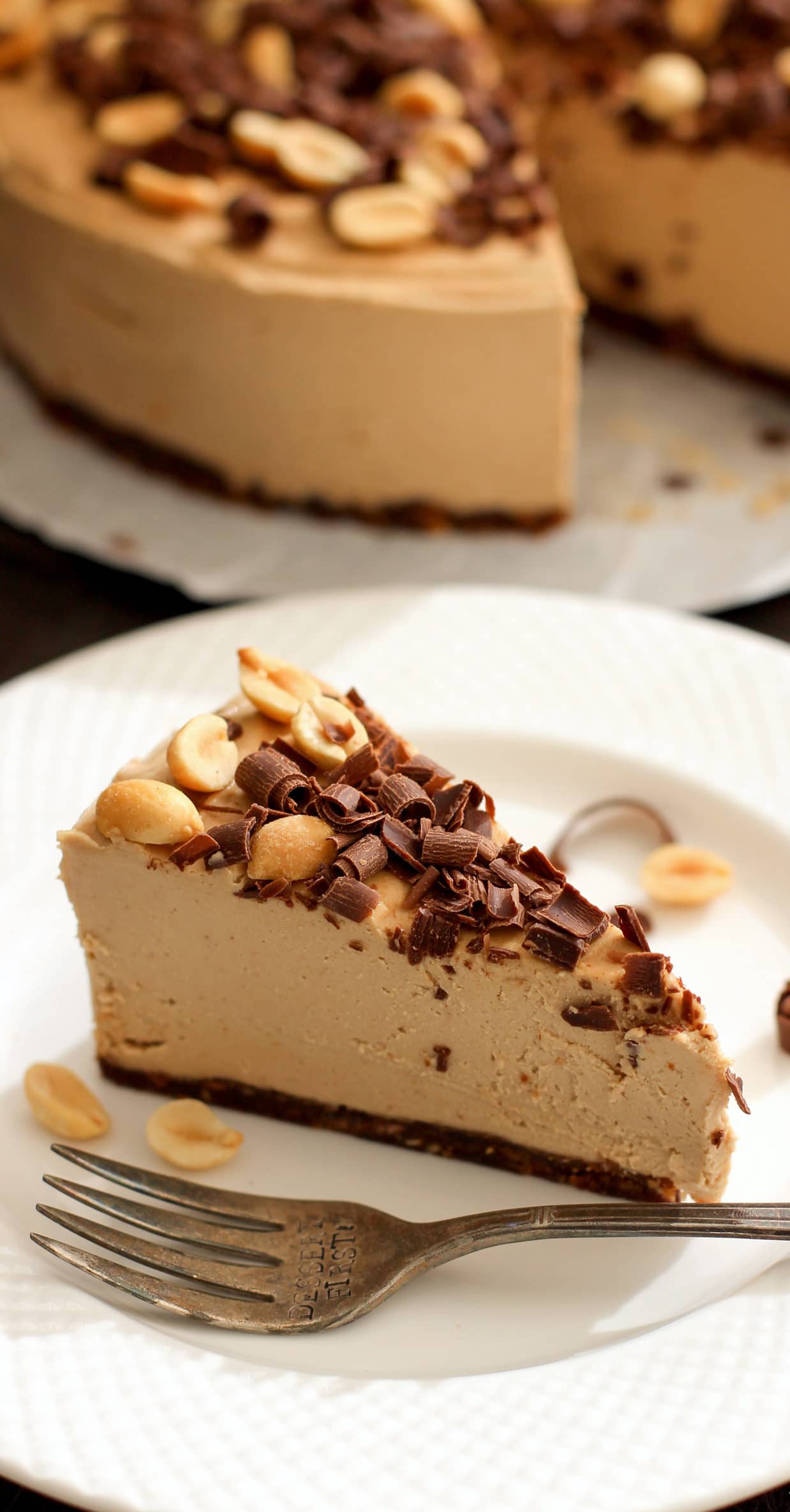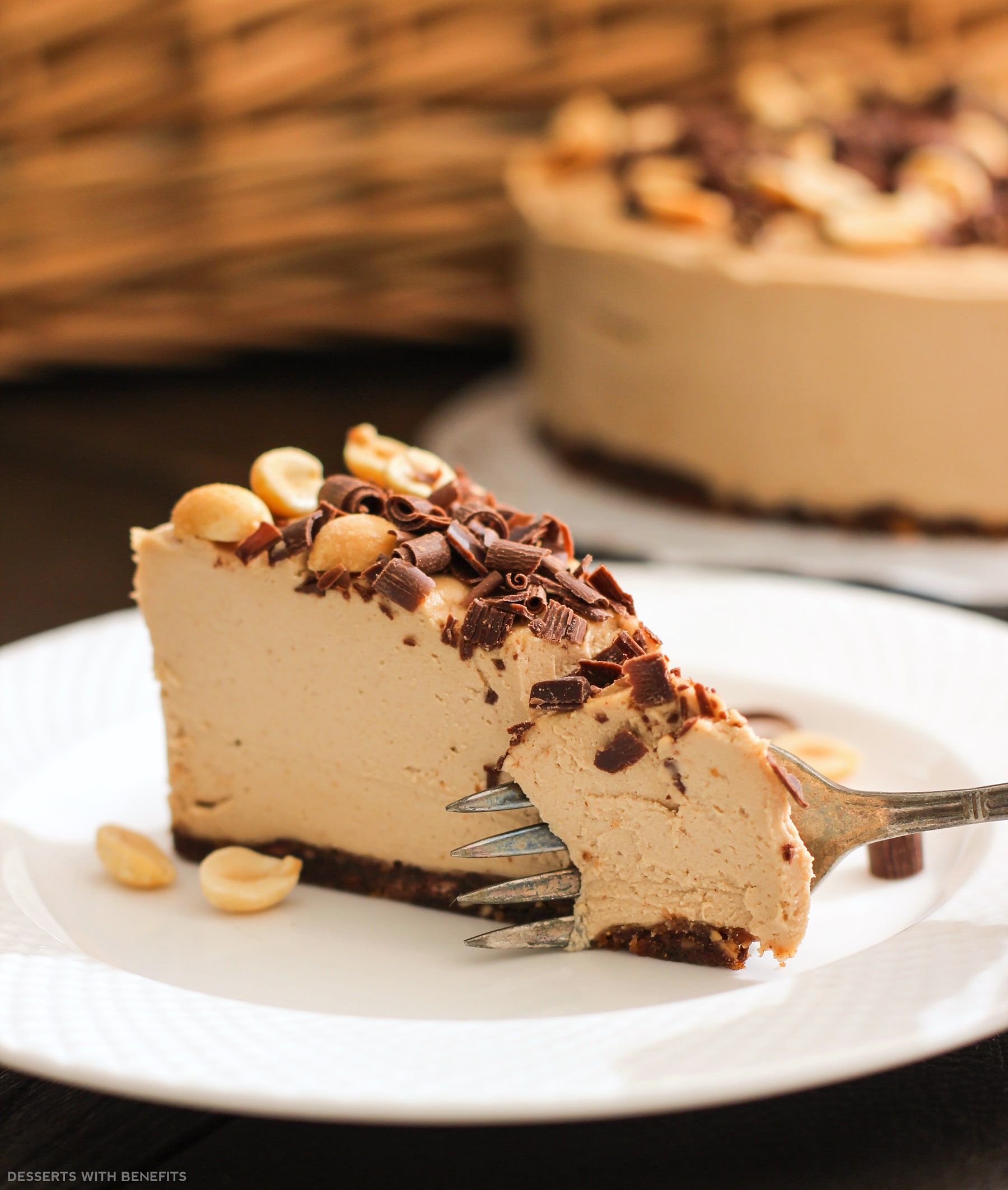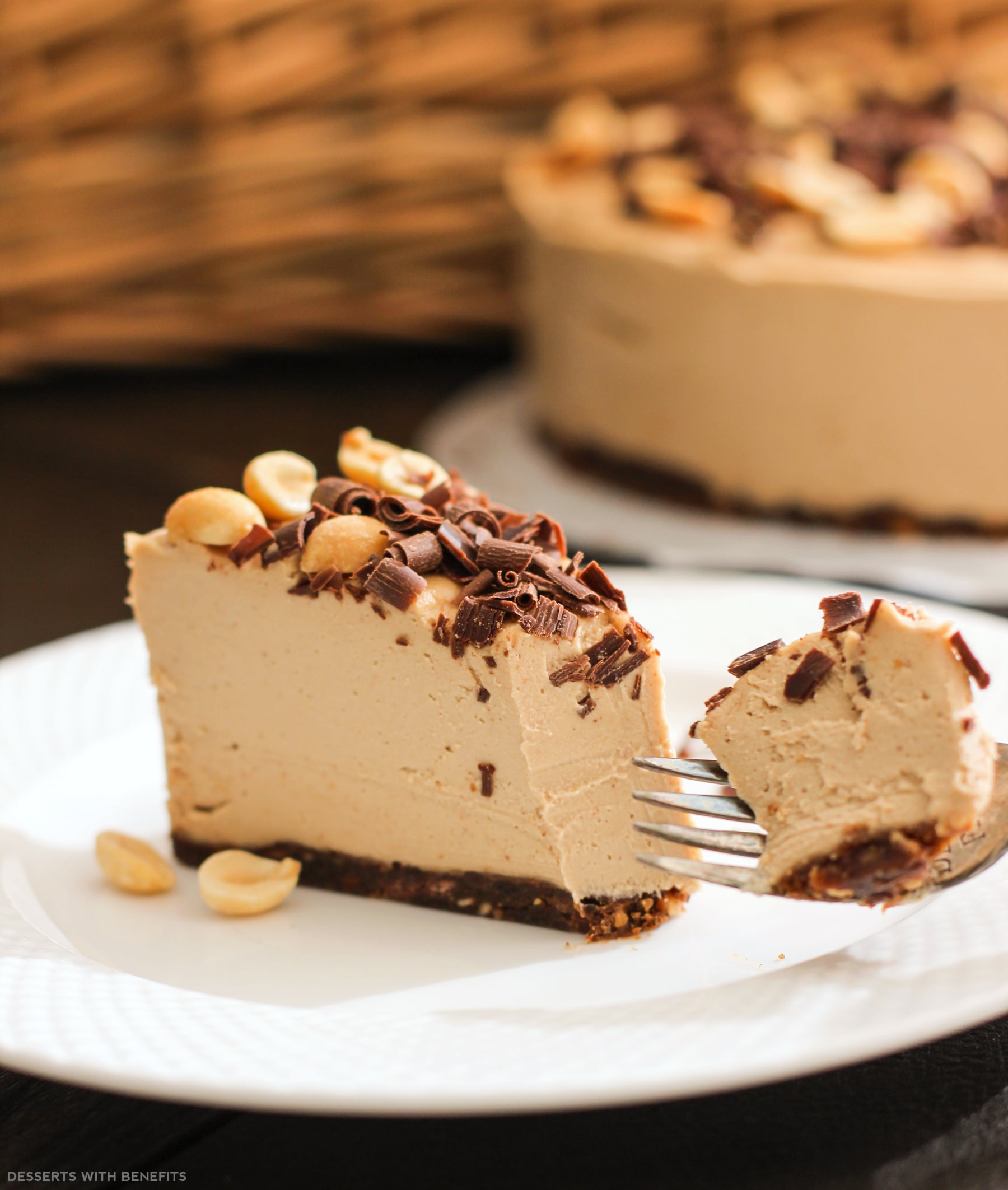 Healthy Chocolate Peanut Butter Raw Cheesecake
Prep Time: 45 minutes
Cook Time: 0 minutes
Total Time: 1 hour 30 minutes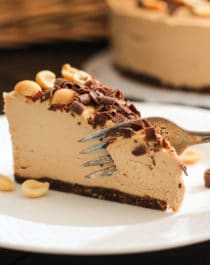 Ingredients:
Base:
4 Peanut Butter Chocolate Chip Larabars
Filling:
Directions:
Base:
Line a 7″ springform pan with a parchment paper circle.
Unwrap the Larabars and flatten them out into the pan.
Filling:
In a high-speed blender (I used my Vitamix), add the almond milk, peanuts, peanut butter, vanilla extract, stevia extract and salt.  Blend on high until completely smooth.  It will thicken slightly.
Pour in the melted cacao butter and blend again.
Add the protein powder and blend one last time.
Pour the filling over the "crust" and spread it out.  Tap the pan on the counter a few times to help get rid of air bubbles.  Freeze for ~3 hours, or until the surface is firm when tapped.
Use an offset spatula to separate the cheesecake from the springform.  Slice and serve!
Notes:
This recipe is considered "high-raw."
All images and text ©
.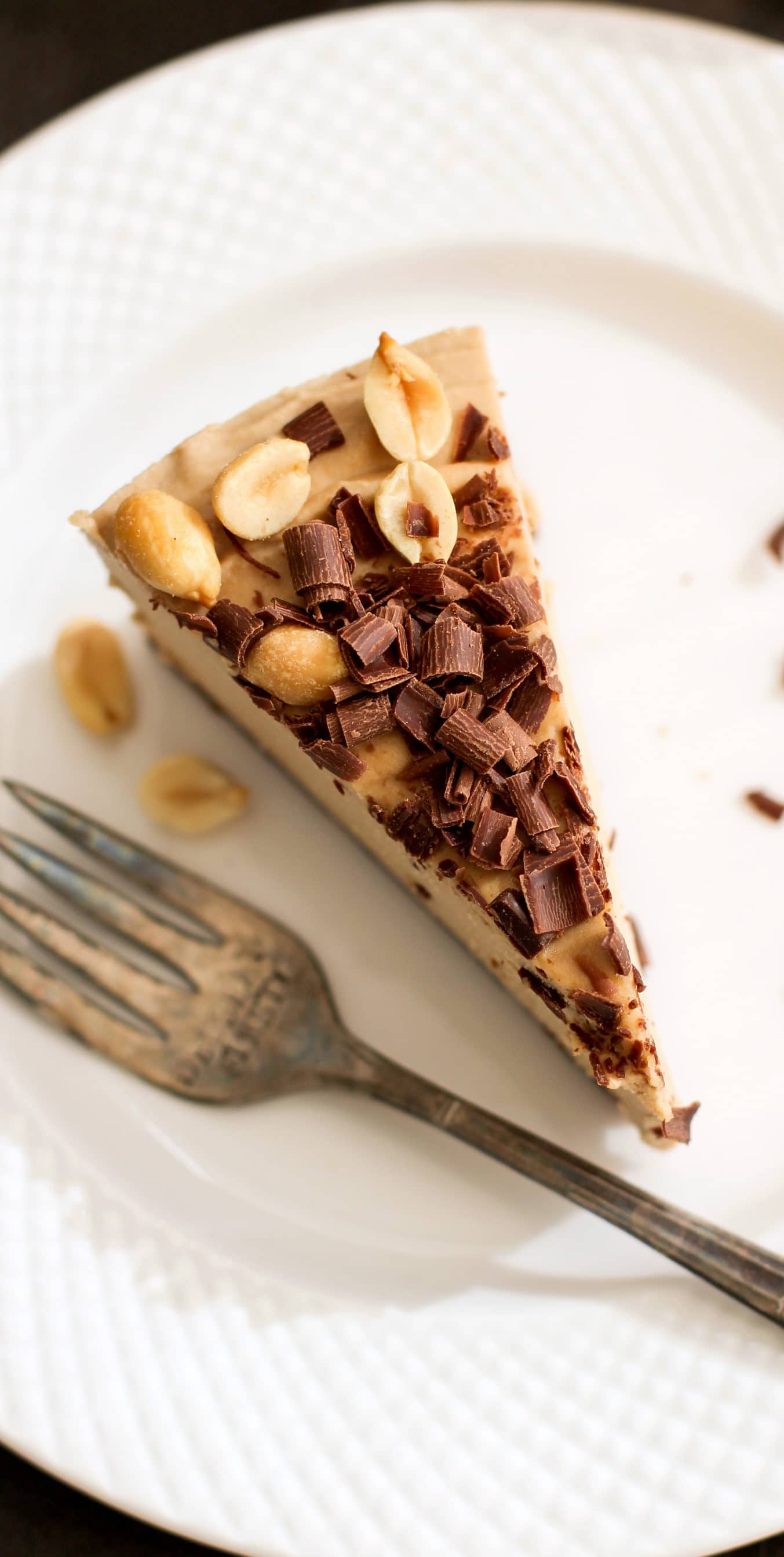 Enjoy!
.
With love and good eats,
.
– Jess
.