Healthy Chocolate Peanut Butter Raw Cheesecake
For the longest time I've wanted to make a Raw Cheesecake.  You know, the ones with a date-nut "crust" and a cashew-coconut filling?  I think I pinned this Cheesecake over 3 years ago.  Yes, THREE YEARS.  I don't know why it took me that long to make a dang Raw Cheesecake.  Actually, I do know why.  They are very time consuming, expensive, and although they're all natural and made with good-for-you ingredients, they're not as nutritionally balanced I'd like (very heavy on the fats and sugars, not so much on the protein and fiber).  But, it was time to finally bite the bullet and make the Cheesecake.  I made this Healthy Chocolate Peanut Butter Raw Cheesecake lower sugar and higher protein than typical Raw Cheesecakes, and, I made it in a flash!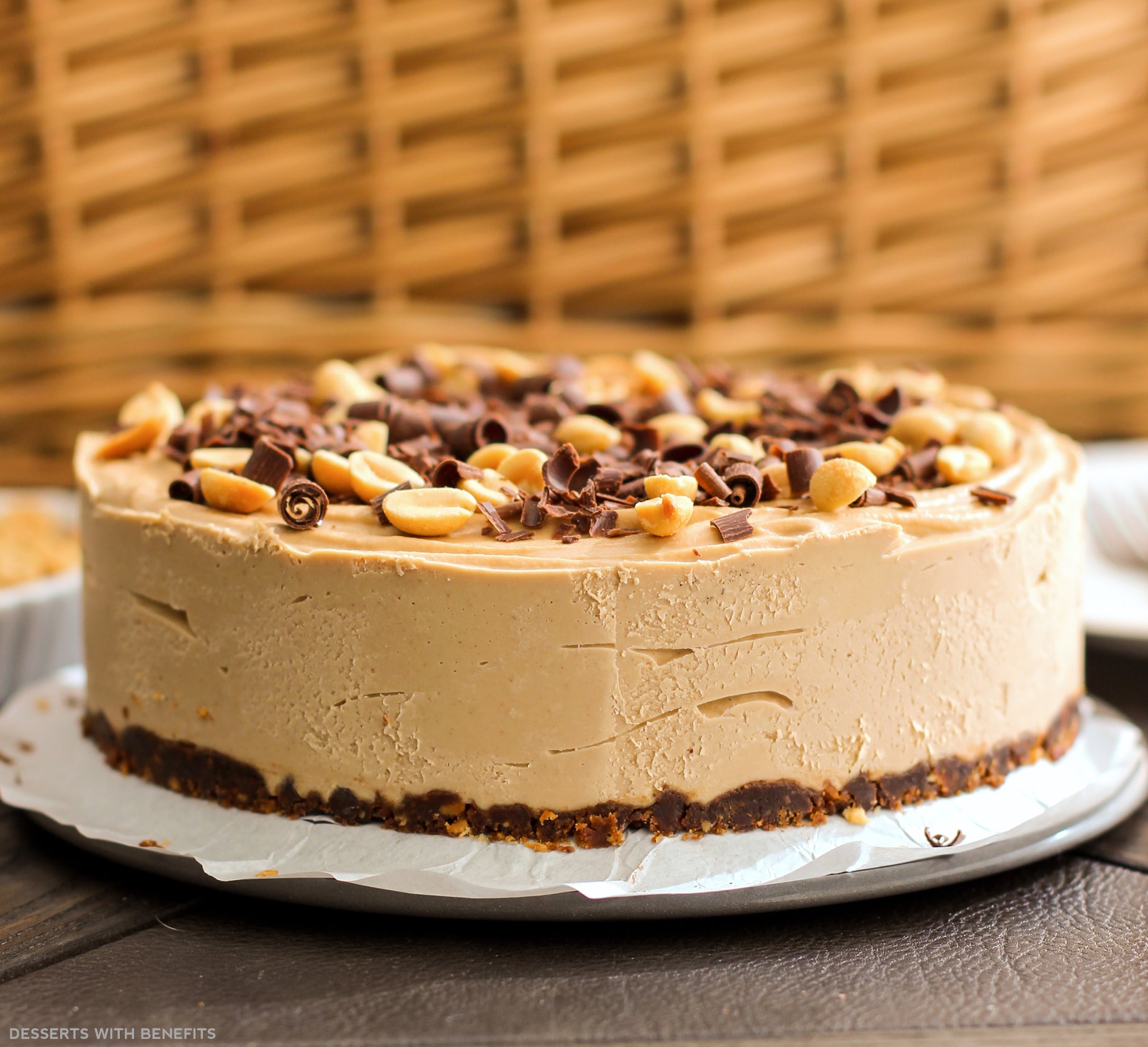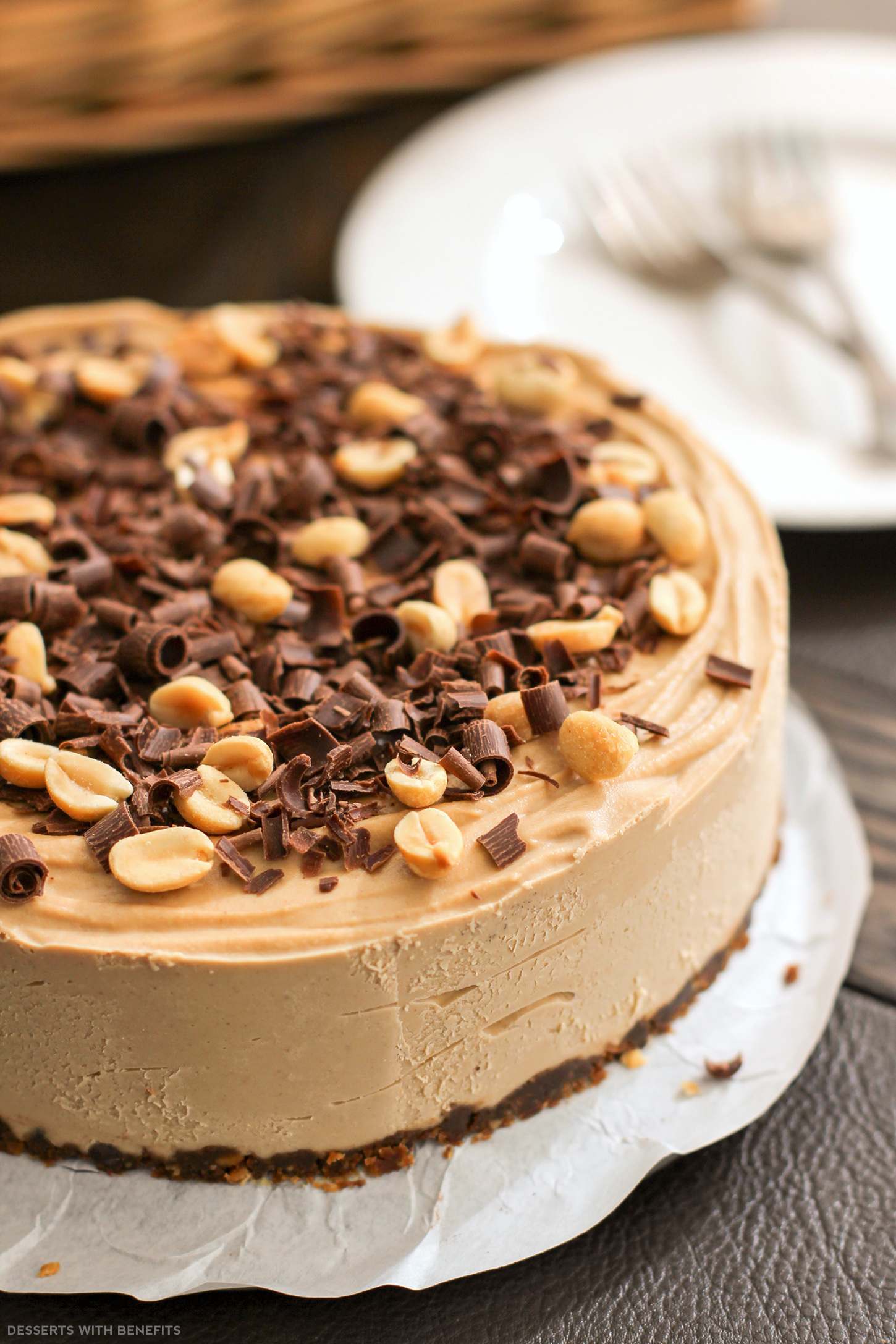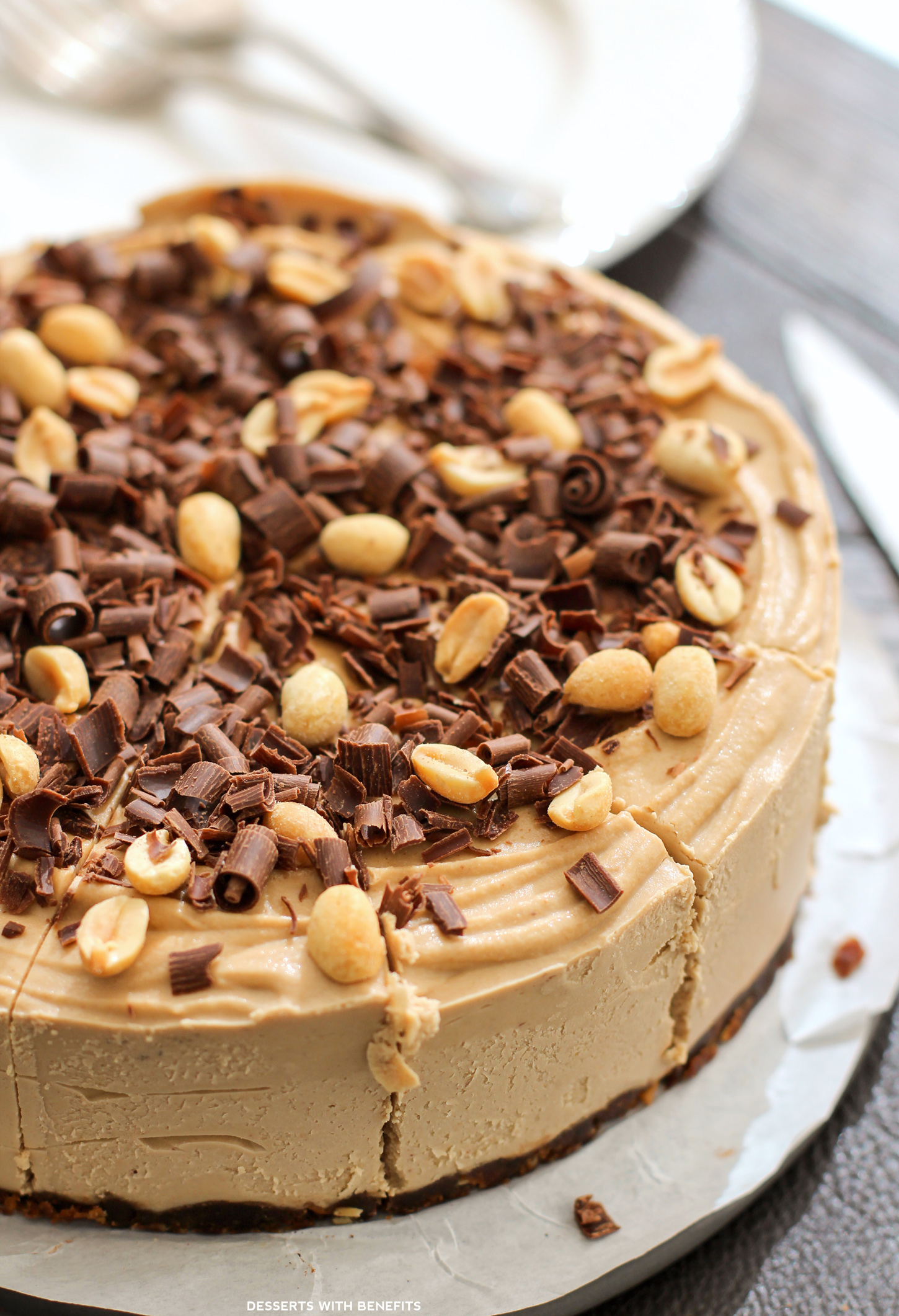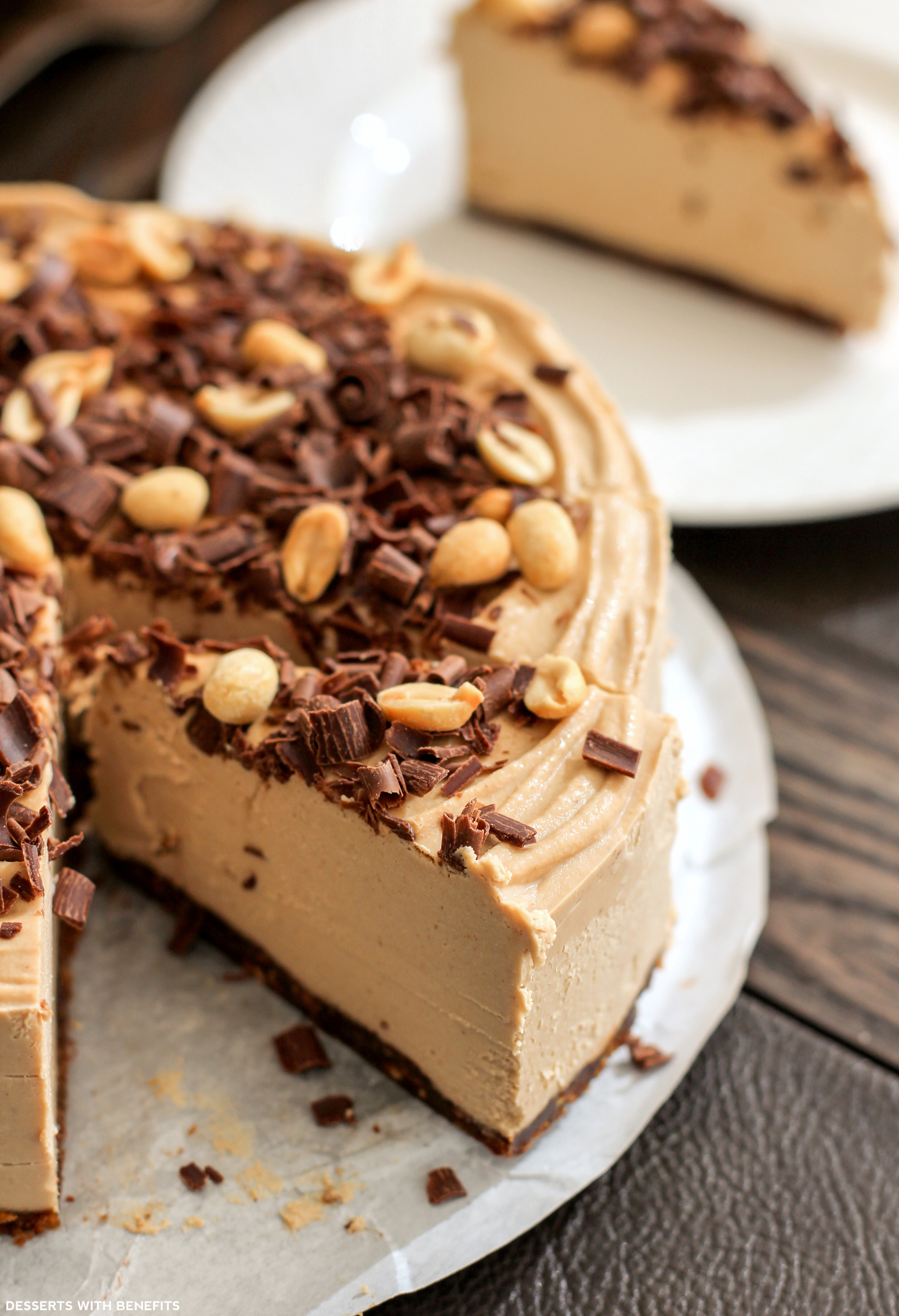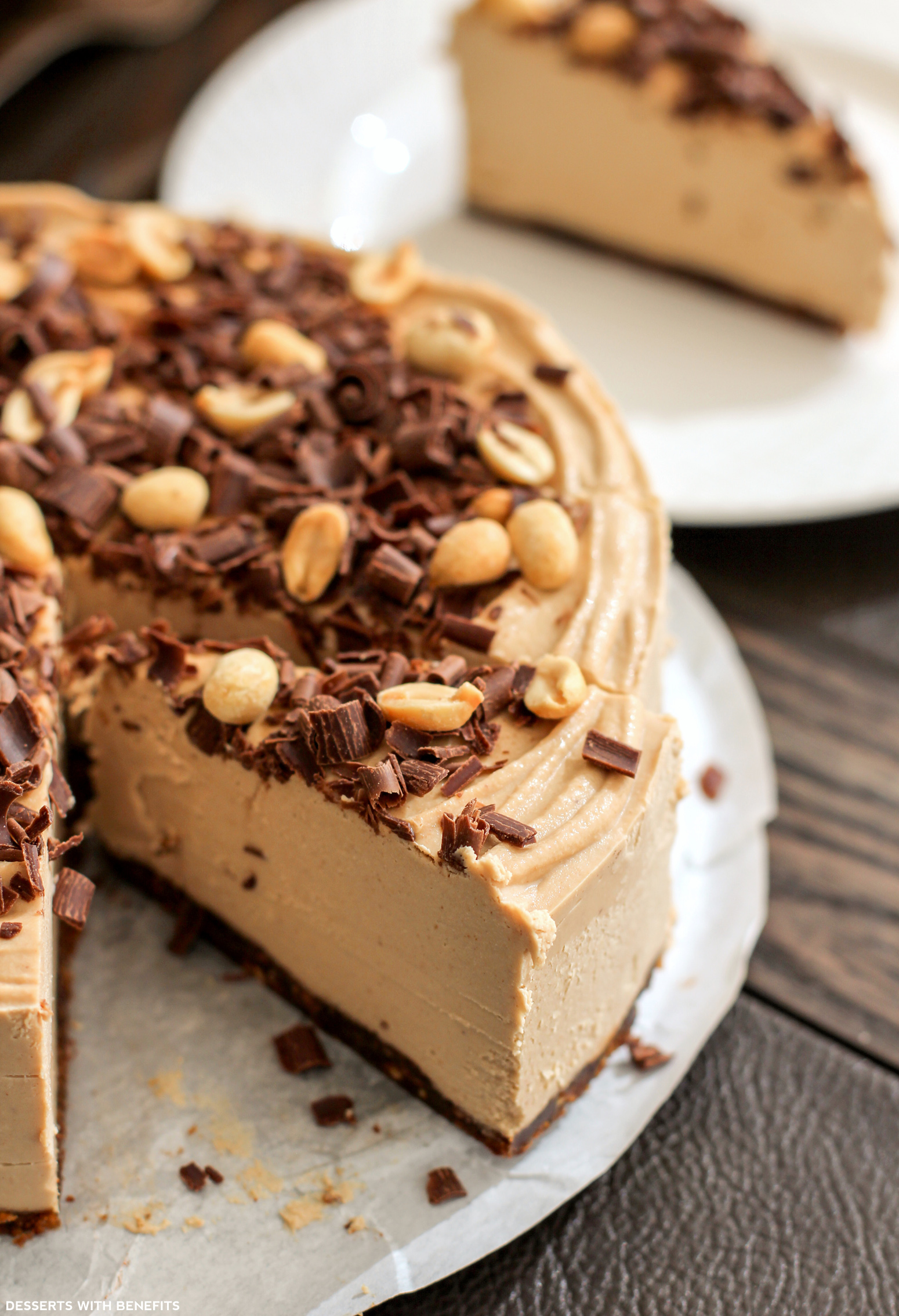 Instead of making my own cheesecake base (which involves many steps, such as pitting a bunch of dates, grinding said dates and a ton of nuts in a food processor until it's the texture of a Larabar…), I just bought a bunch of Larabars (since they were on sale at Sprouts Farmers Market, cuz I'm frugal like dat) and used those to make a "crust."  That step alone saved probably 30 minutes, some moola, and a burnt out food processor.
Being healthy in a hurry is always a plus  👌
Sprouts Farmers Market is a bit like Whole Foods.  It's got lots of healthy choices.  But it's different because they're actually decently priced.  Aka, they don't gouge your eyes out with astronomical prices (i.e. like that 16oz jar of raw almond butter at WF that costed $18.00!).  Whether you're an on-the-go workaholic or whether you need to whip something up on a time crunch, Sprouts has all the ingredients and brands you need to make it a breeze  🙌
So, when I saw Larabars go on sale at my local Sprouts, you know what I did?  I grabbed a handful and tried to get myself to checkout before eating them all  😏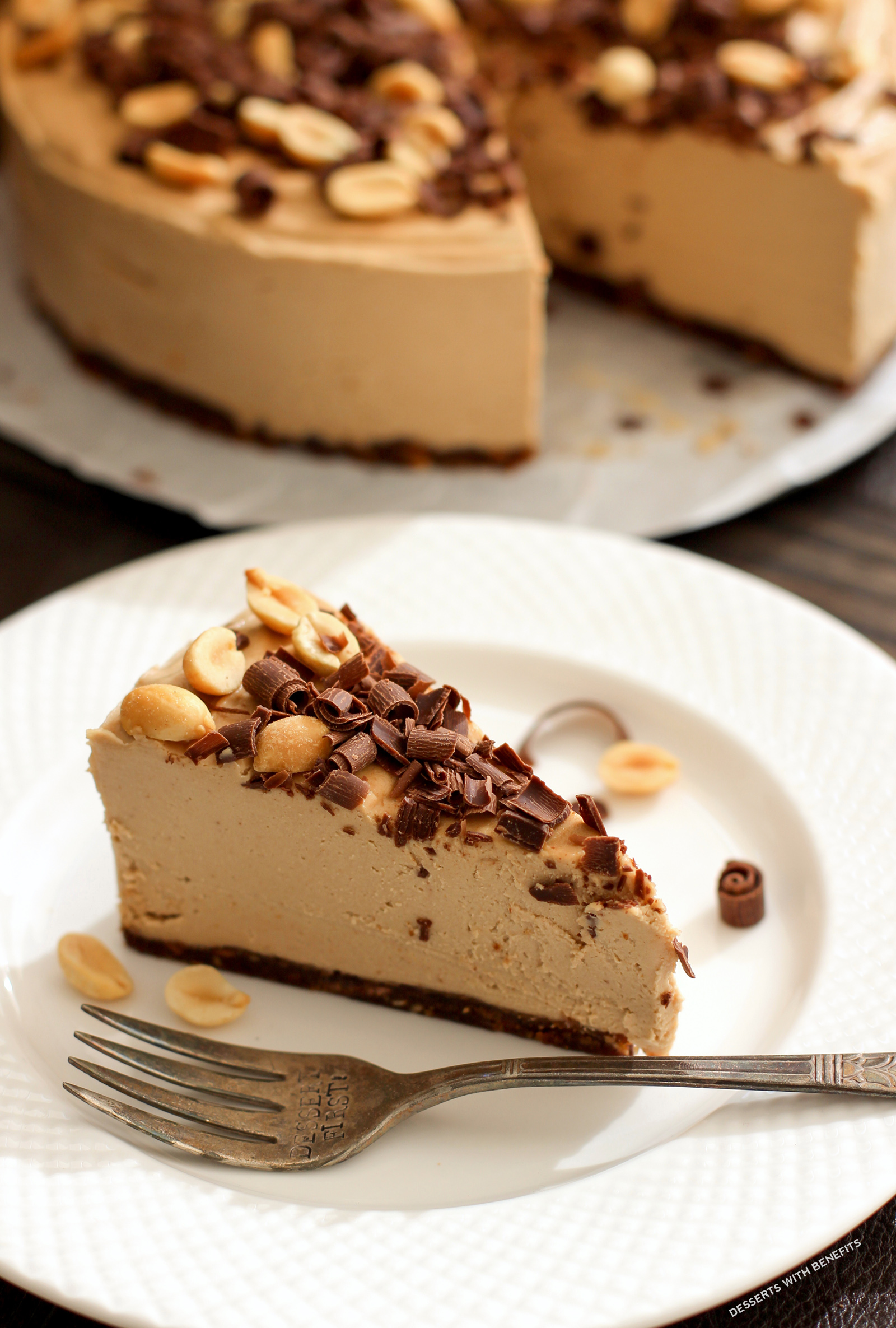 Score some major savings on some of your favorite Better-For-You brands at the Sprouts Better-For-You Sale Event, which is goin on right now y'all.  Discover all those delicious and healthy snacks with meeeee!  🙋🏻
Better yet, Sprouts is hosting a "Get and Give Back Sweepstakes" — FIVE winners will receive a $2,000 Sprouts gift card (!!) and get to nominate a local food bank to win a $2,000 donation (!!!!).  Get the chance to earn and give back to your community.  What would you do a $2,000 gift certificate?  How would you support your local community with the "give back" portion of the prize?
Personally, I would start by buying ALL. THE. CHOCOLATE. and ALL. THE. PEANUT BUTTER.
And of course, I'd share that chocolate peanut butter love with everyone I possibly can  🍫🍴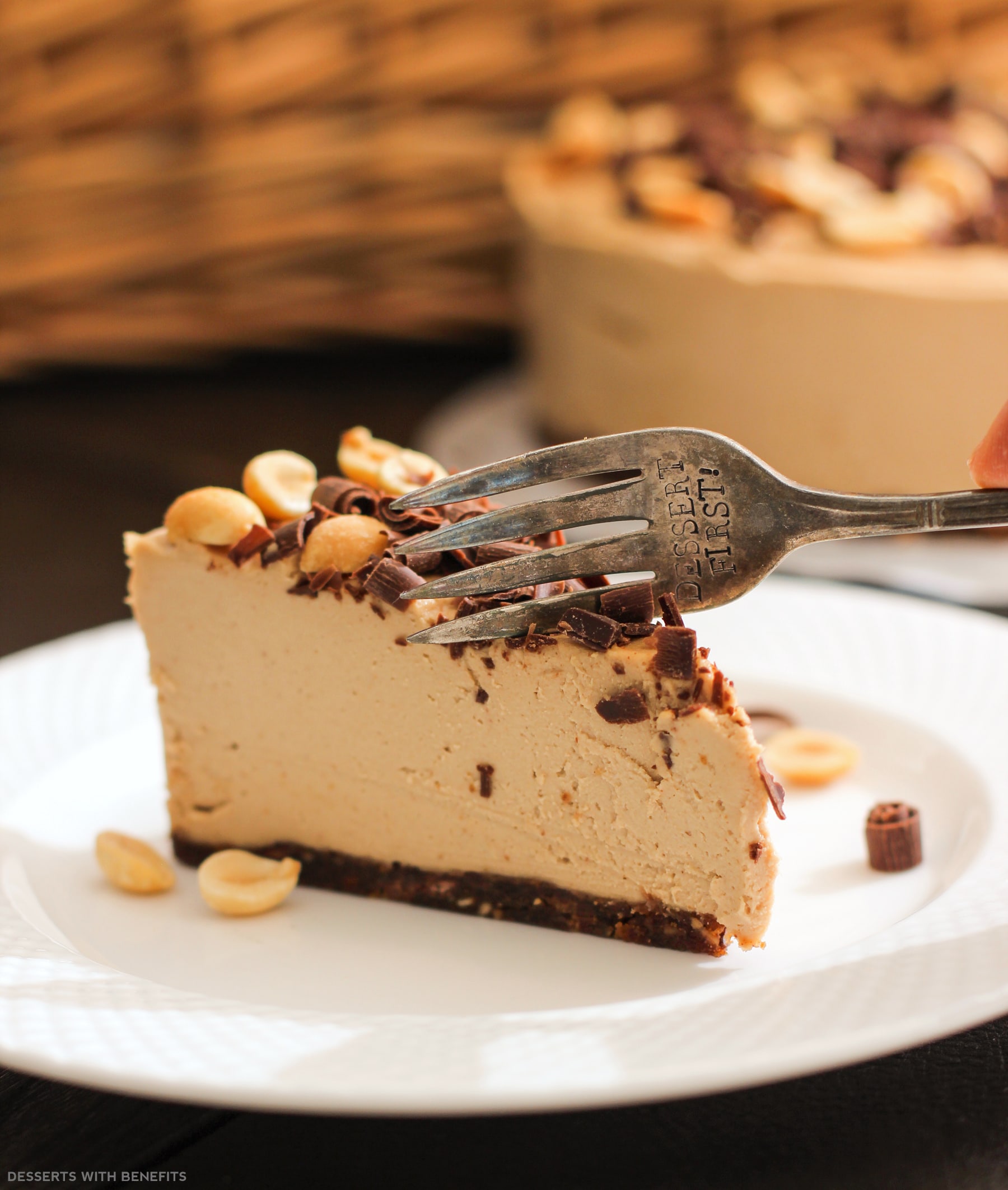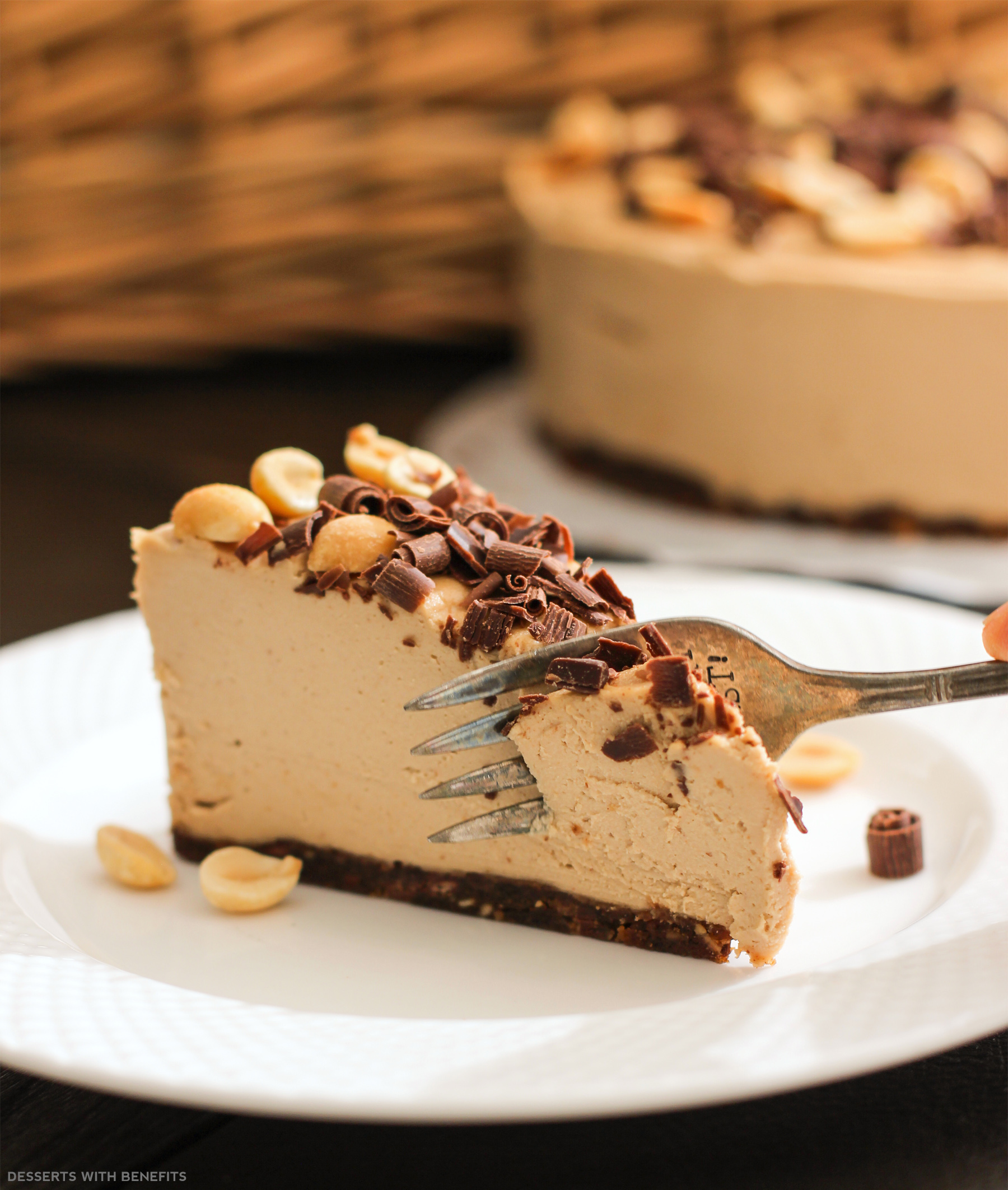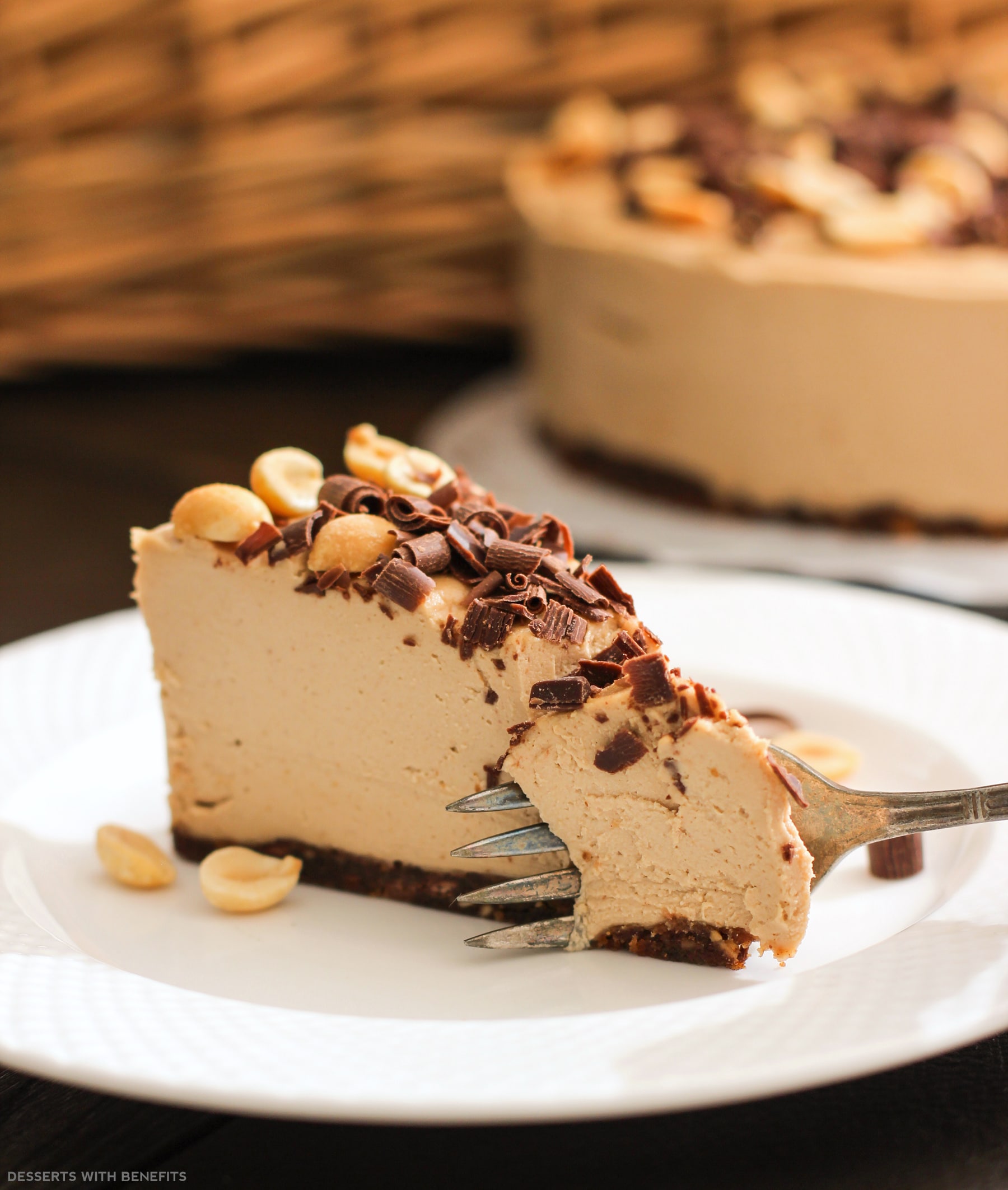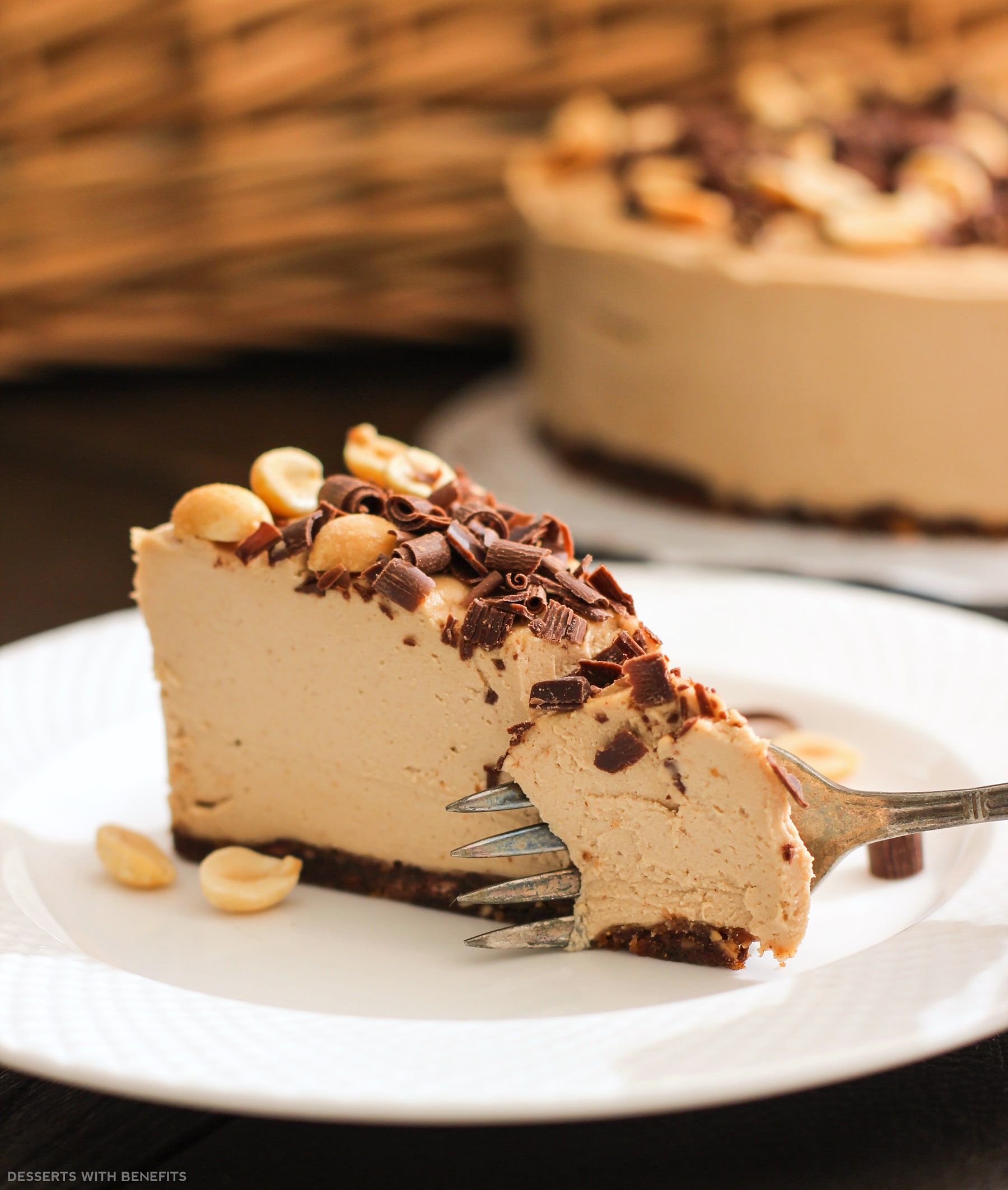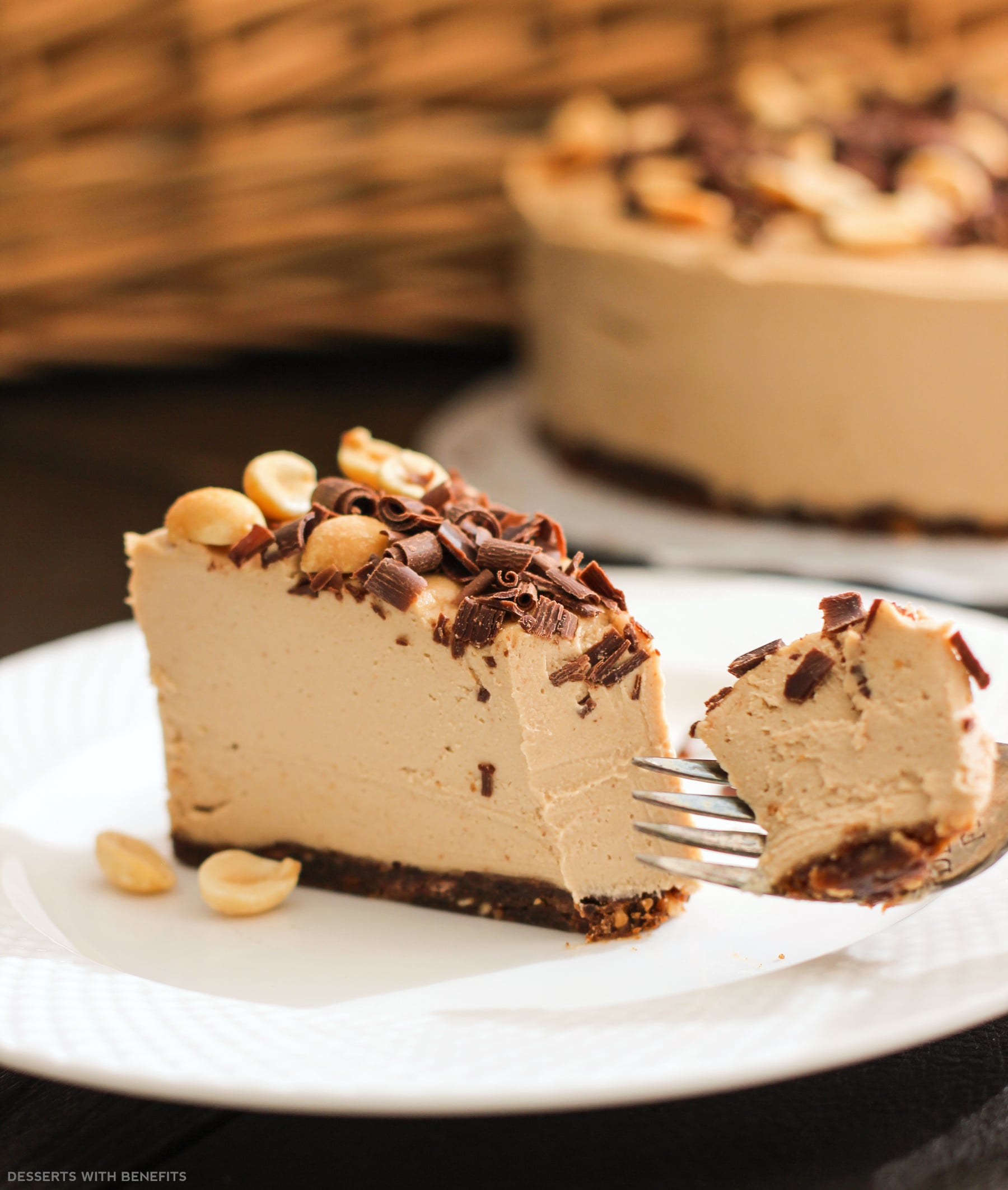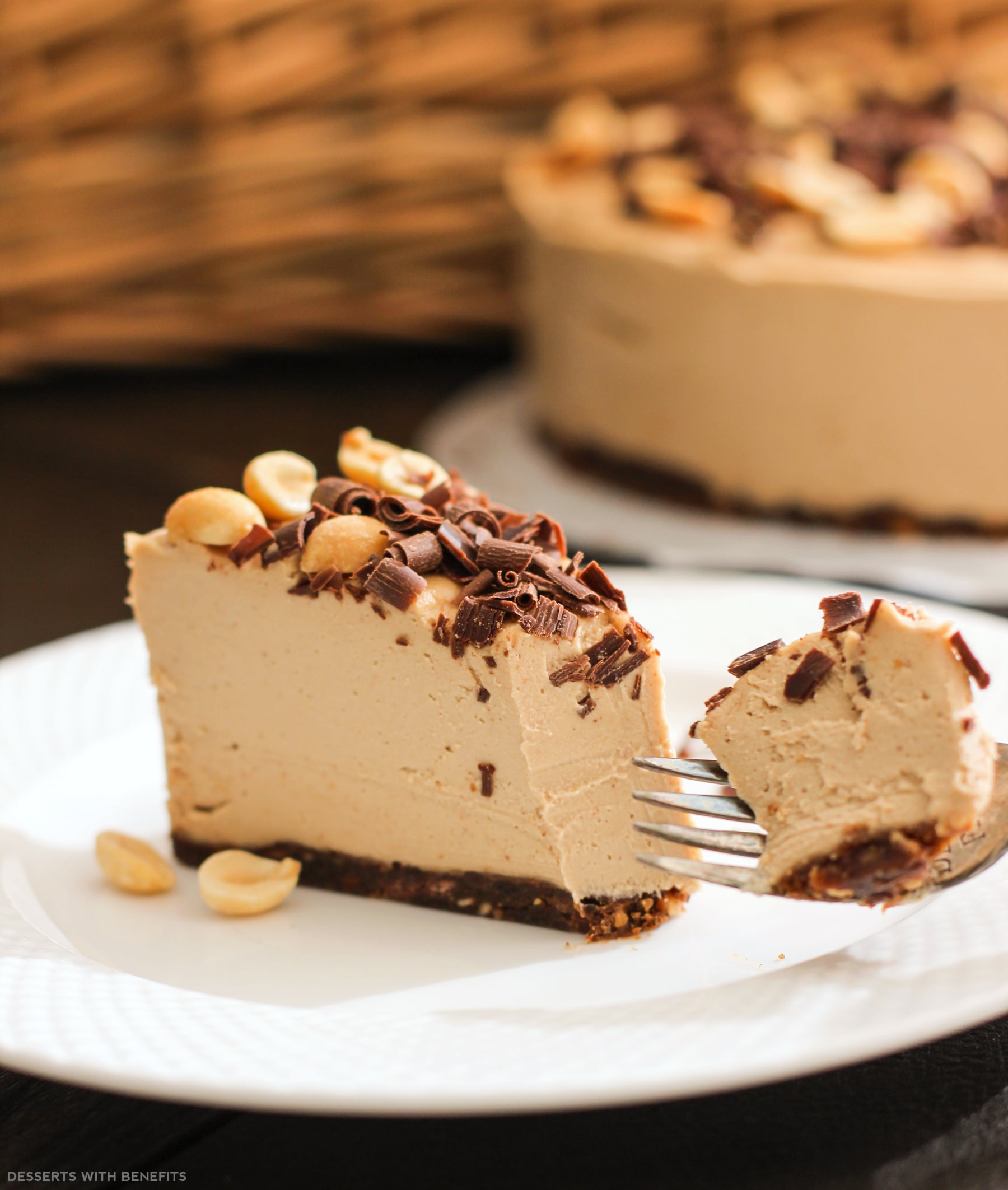 I haven't won the Sweepstakes (yet, that is! 😏), so I'll share the chocolate and peanut butter with you the best way I know how:  this Healthy Chocolate Peanut Butter Raw Cheesecake!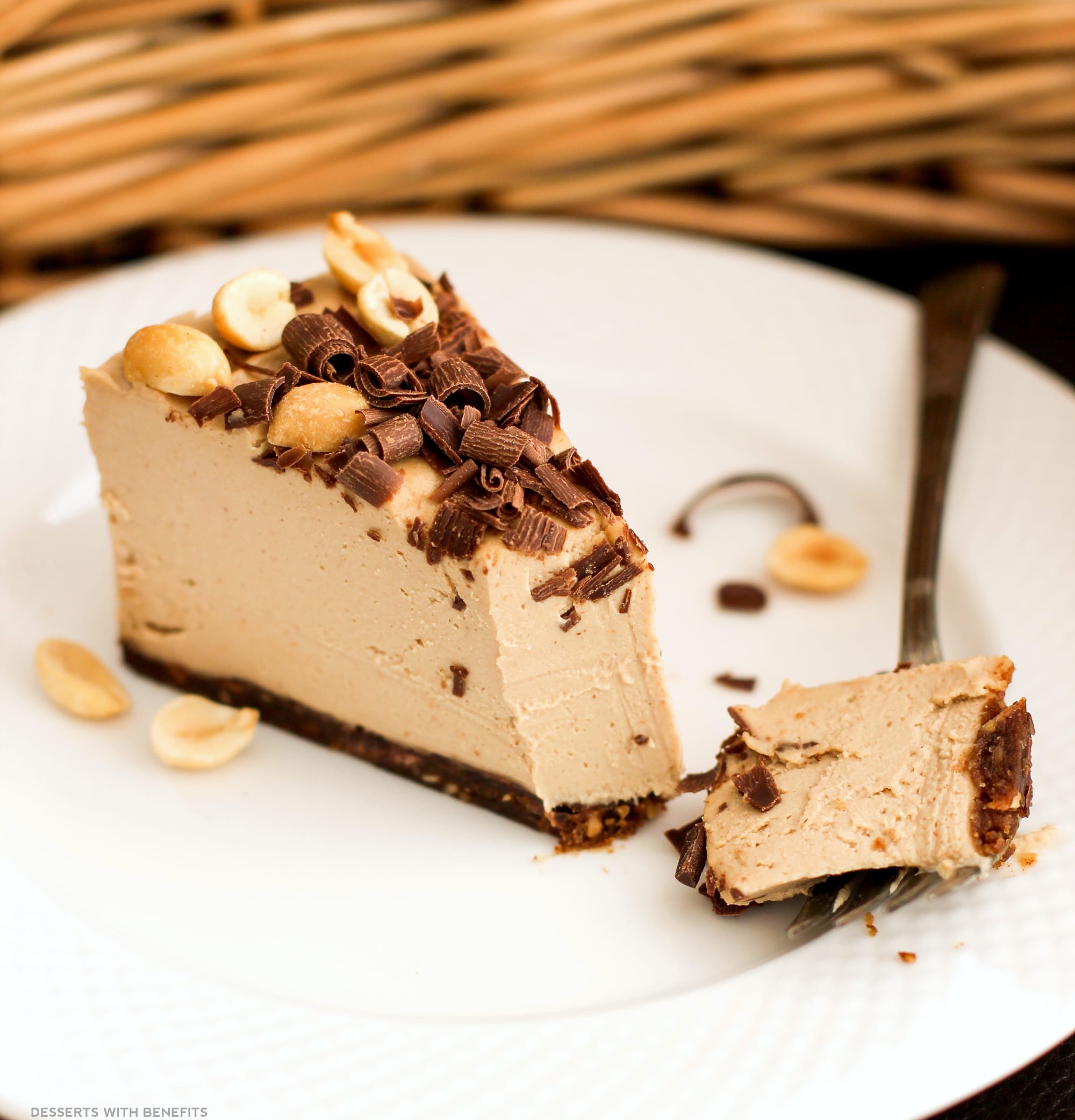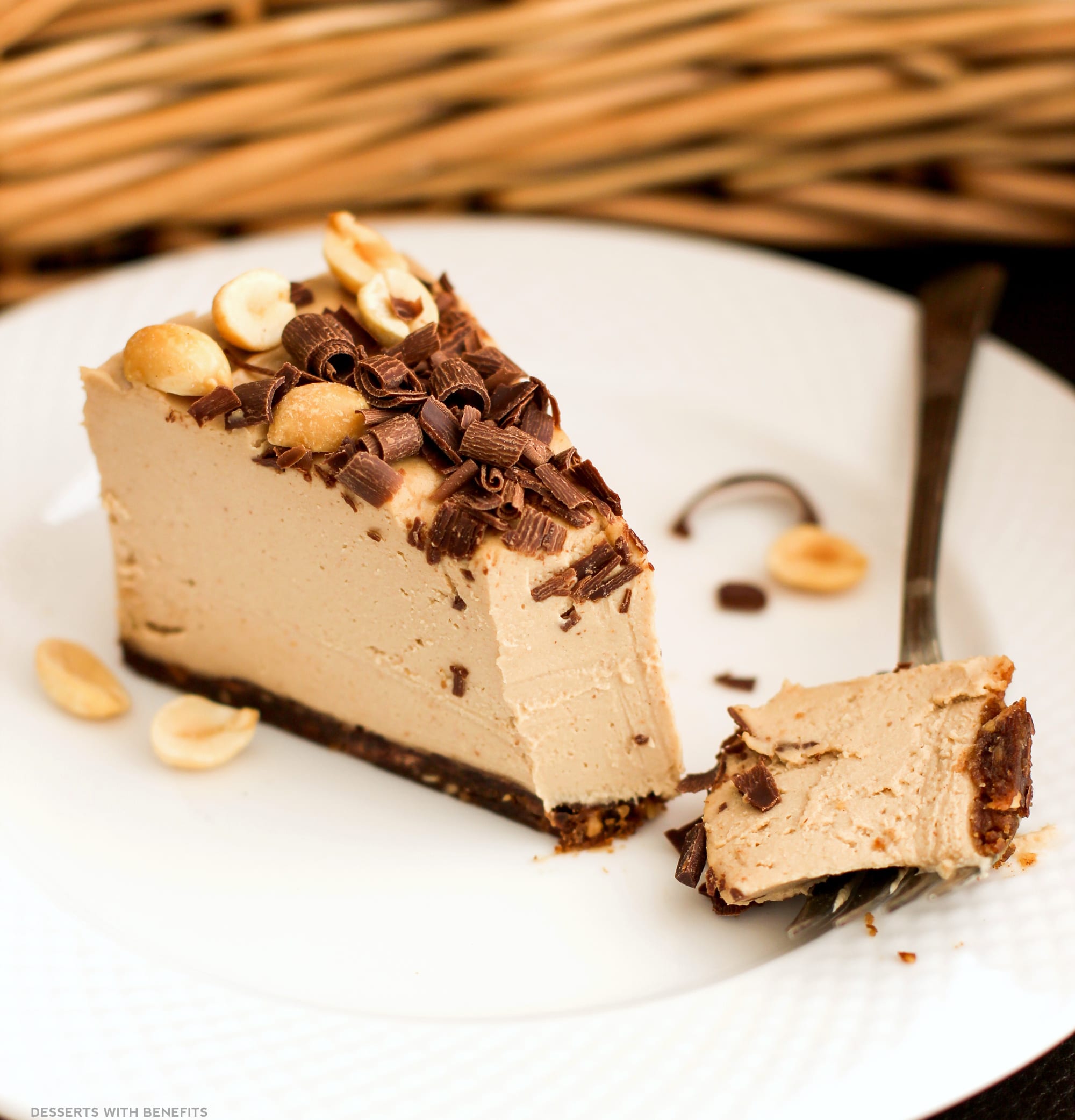 Healthy Chocolate Peanut Butter Raw Cheesecake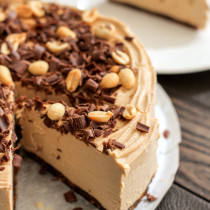 Ingredients:
Base:
4 Peanut Butter Chocolate Chip Larabars
Filling:
Directions:
Base:
Line a 7" springform pan with a parchment paper circle.
Unwrap the Larabars and flatten them out into the pan.
Filling:
In a high-speed blender (I used my Vitamix), add the almond milk, peanuts, peanut butter, vanilla extract, stevia extract and salt.  Blend on high until completely smooth.  It will thicken slightly.
Pour in the melted cacao butter and blend again.
Add the protein powder and blend one last time.
Pour the filling over the "crust" and spread it out.  Tap the pan on the counter a few times to help get rid of air bubbles.  Freeze for ~3 hours, or until the surface is firm when tapped.
Use an offset spatula to separate the cheesecake from the springform.  Slice and serve!
Notes:
This recipe is considered "high-raw."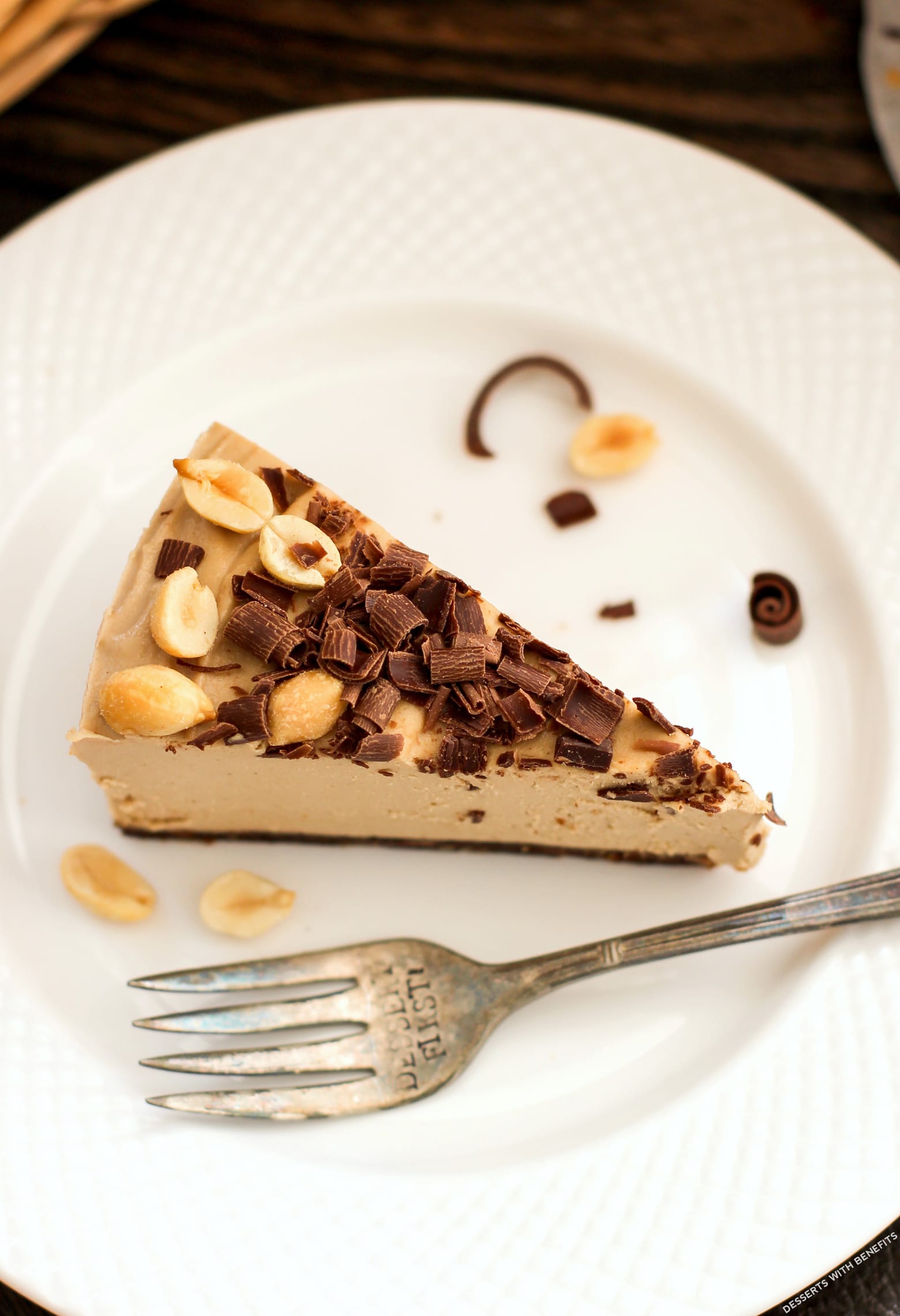 Fully welcome in Spring with this Healthy Chocolate Peanut Butter Raw Cheesecake!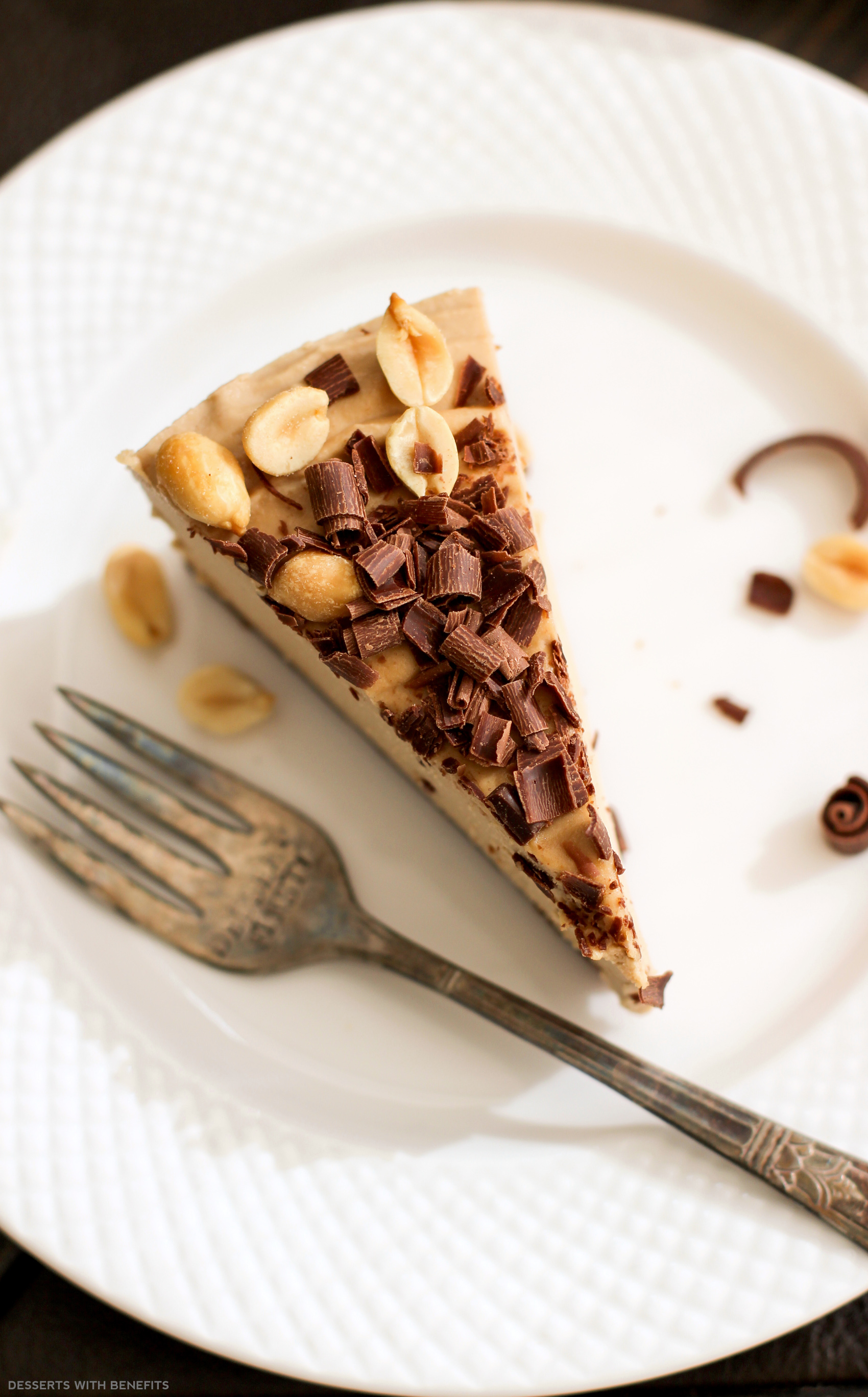 .