Healthy Raw Matcha Green Tea Fudge
Someone help me…  I'm on a "raw dessert" bender and I can't stop!  I had so much fun making that Healthy Chocolate Peanut Butter Raw Cheesecake, I wanted to keep the magic happenin' with that uber creamy, vegan, no-bake life.  Last week, I made three raw recipes in one day (now both my fridge and freezer are stocked up.  I have enough fudge and cheesecake to last a lifetime, basically).  This Healthy Raw Matcha Green Tea Fudge is one of those recipes.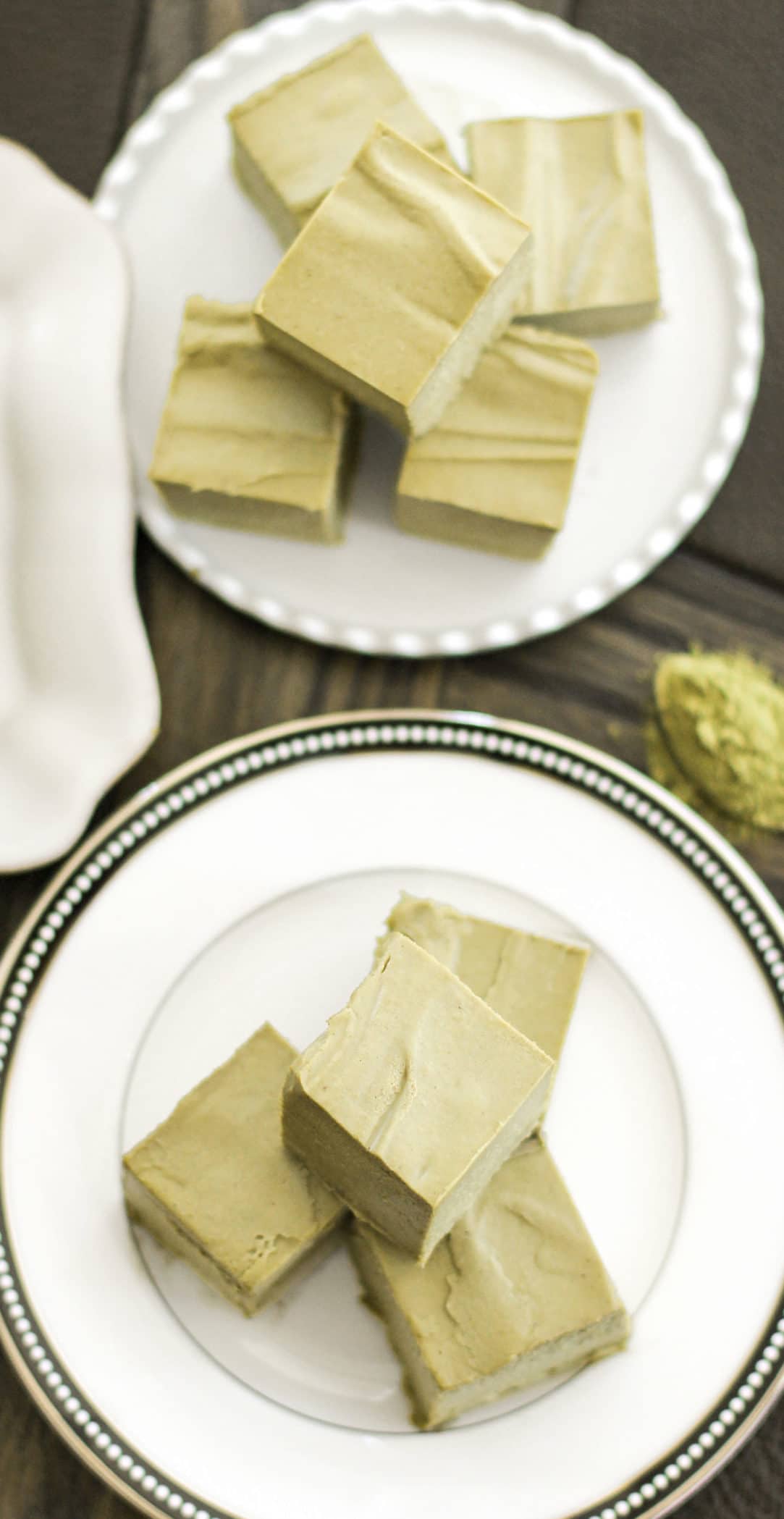 Never have I ever eaten anything raw and vegan and dairy free and gluten free and sugar free and low carb that tasted this damn good and creamy and sweet and addictive.
Like, what?!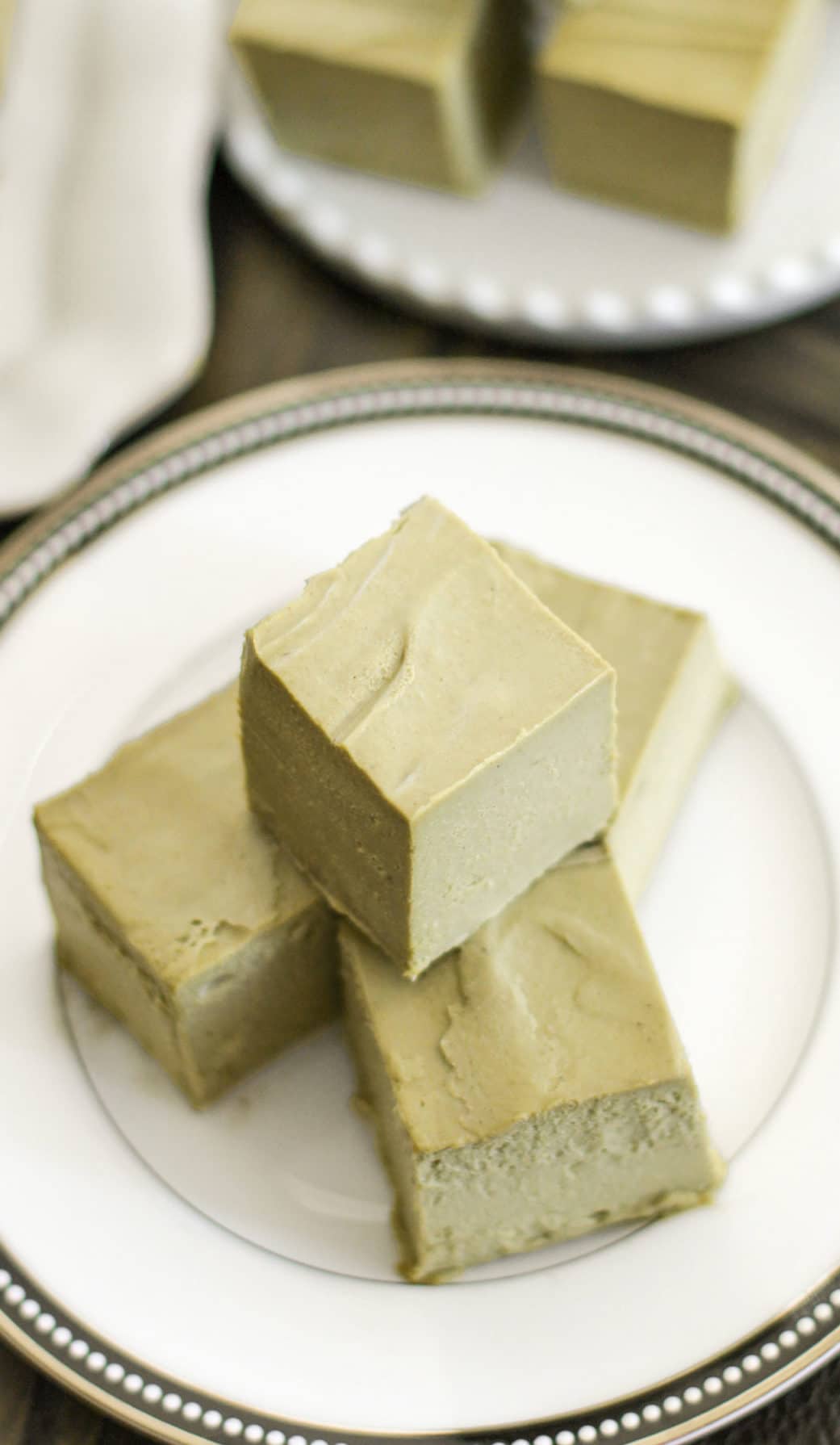 It's not only good tasting, it's good for you.
I keep asking myself, "What's the catch?  What am I missing?  How is this so good?  Did I somehow sleepwalk bakewalk and dump a gallon of sugar and a ton magic into a food processor, and is that what I'm eating right now??"
This Healthy Raw Matcha Green Tea Fudge is that good.
It should seriously be a food group…
Healthy Raw Matcha Green Tea Fudge
Prep Time: 45 minutes
Cook Time: 0 minutes
Total Time: 45 minutes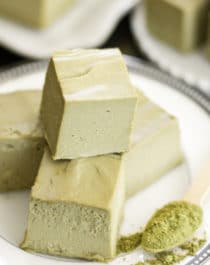 Fat per serving: 8g
Calories per serving: 110
Ingredients:
Directions:
Line an 8×8″ brownie pan with parchment paper both ways.
In a sealable container, add the cashews, water and almond milk.  Cover with a lid and refrigerate overnight.
The next day, dump the entire cashew/water/milk mixture into a high-speed blender (I used my Vitamix).  Add the vanilla extract, stevia extract and salt.  Blend on high speed until completely smooth.
Pour in the melted coconut butter and blend again.
Add the protein powder and matcha powder and blend one last time.
Scoop the mixture into the prepared pan and spread it out.  Tap the pan on the counter a few times to help get rid of air bubbles.  Use an offset spatula if you want to spread out a perfectly flat top.  Cover the pan and refrigerate overnight.
Slice, serve, and enjoy!
Notes:
This recipe is considered "high-raw."
.
Here is the recipe's nutrition label: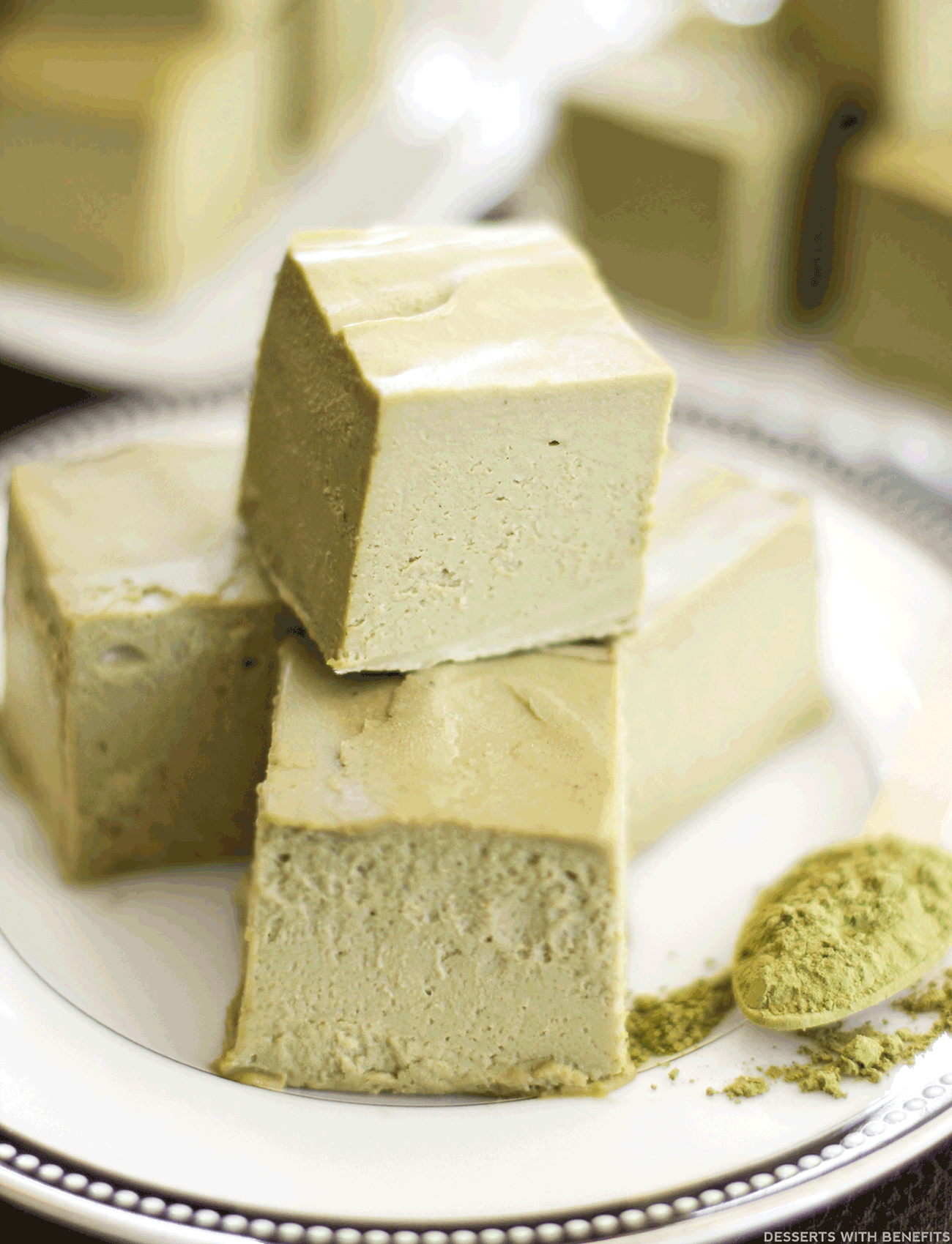 Just. Look. At. That. Texture.
Take a minute and really soak in how creamy it is.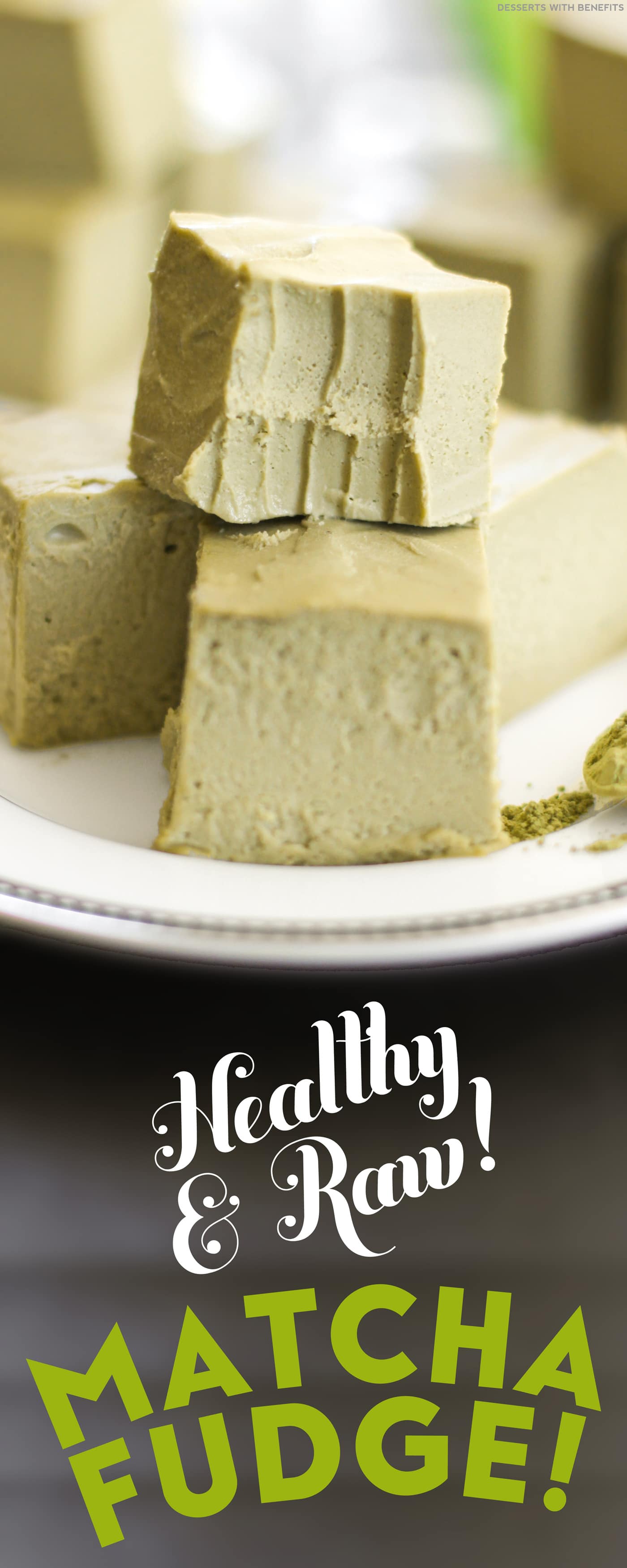 *foodgasm*
.
With love and good eats,
.
– Jess
.