Healthy Homemade DOUBLE Peanut Butter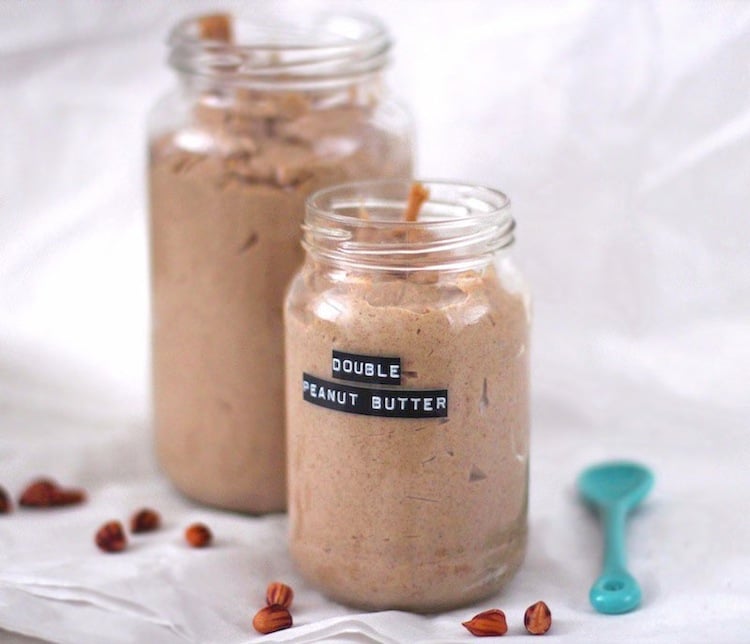 This Healthy Homemade DOUBLE Peanut Butter packs two times the peanut butter punch but with half the calories and fat of regular peanut butter.  It's smooth, it's creamy, it's rich and it's flavorful…  it doesn't taste low-calorie or guilt-free in the slightest!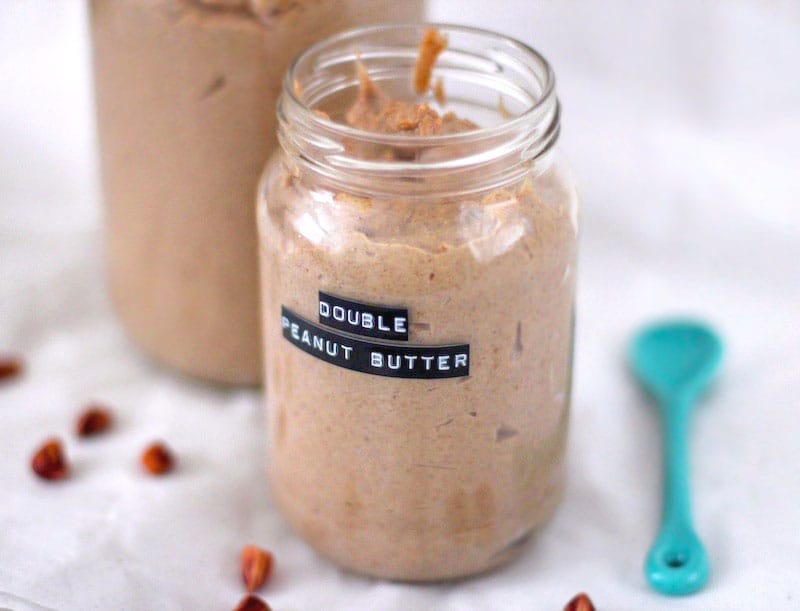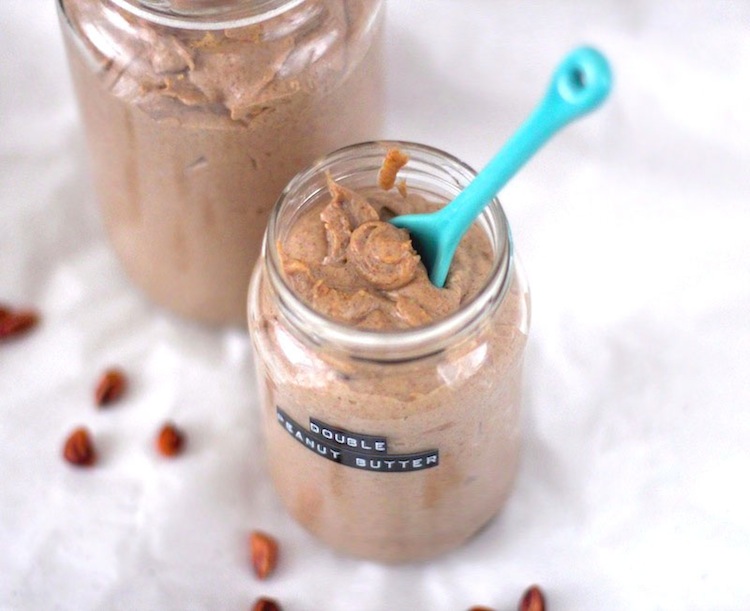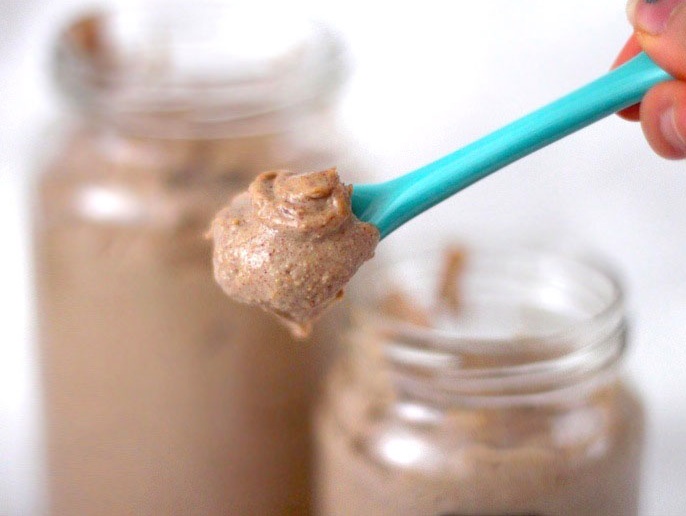 You will be spreading this on EVERYTHING — from toast to muffins, from pancakes to waffles, from the palm of your hand to the entire length of your arm…  okay, that might be a little extreme, but it's so delicious that you'll want to do that  😉
Healthy Homemade DOUBLE Peanut Butter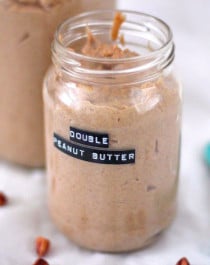 Ingredients:
Directions:
In a large bowl, whisk together the milk, stevia, peanut flour, and salt until very smooth.
Stir in the peanut butter and stir until smooth. Give it a taste and add more stevia or salt to taste. Scoop into jars and refrigerate to store. Keeps for 1 week.
All images and text ©
.
Two times the peanut butter, two times the delicious peanut butter punch!
Ohhh yeah, a low-calorie peanut butter!  Finally, one that isn't full of sucralose, artificial coloring and imitation food flavorings (I'm looking at you Walden Farms and Better'n Peanut Butter)
You can have two servings for the price of one.  This recipe is low calorie, low fat, sugar free, low carb, high protein and vegan to boot.
I love it.  I love it so much I'm going to grab a big (guilt-free) spoonful right now…  be right back.
Rejoice!  It's a DOUBLE WHAMMY peanut butter spread with half the calories and fat.
Time to dig in.  I got my spoon, where's yours?
.
With love and good eats,
.
– Jess
???
.
Be sure to follow @DessertsWithBenefits on Instagram!  If you try this recipe, make sure to snap a picture of it, tag me @DessertsWithBenefits, and hashtag #DessertsWithBenefits.  I'd love to see it and feature you on #FanFaveFridays!
.