Healthy Peanut Butter Fudge DIY Protein Bars (+ Video!)
Seeing how much I love peanut butter, there's no questioning why I loved those storebought Peanut Butter Protein Bars.  I usually reserve bars for emergency snacks only, since they aren't the most nutritious snack out there, but they are always great to have on hand since they are satisfying and filling.  I also find that bars prevent me from making bad food choices.  On one hand, I could go to the McDonald's drive thru, but on the other hand, I could whip out a couple delicious, Healthy Peanut Butter Fudge DIY Protein Bars…  I choose the peanut butter option  😉
But since I reserved bars for emergencies, I made excuses to be in emergencies.  For example, I would take way too much time getting ready in the morning just so I would "run late" and have a legitimate excuse to grab a couple bars on my dash out the door…  hehehe.
But now that I'm avoiding added sugars, I have cut out storebought bars.  Don't worry though, you won't be able to tell these protein bars are healthy!  They taste too sweet to be sugar free, too fudgy to be vegan, and too peanut buttery to be considered a healthy food.  You'll definitely enjoy (maybe fall in love with?) these Healthy Peanut Butter Fudge DIY Protein Bars.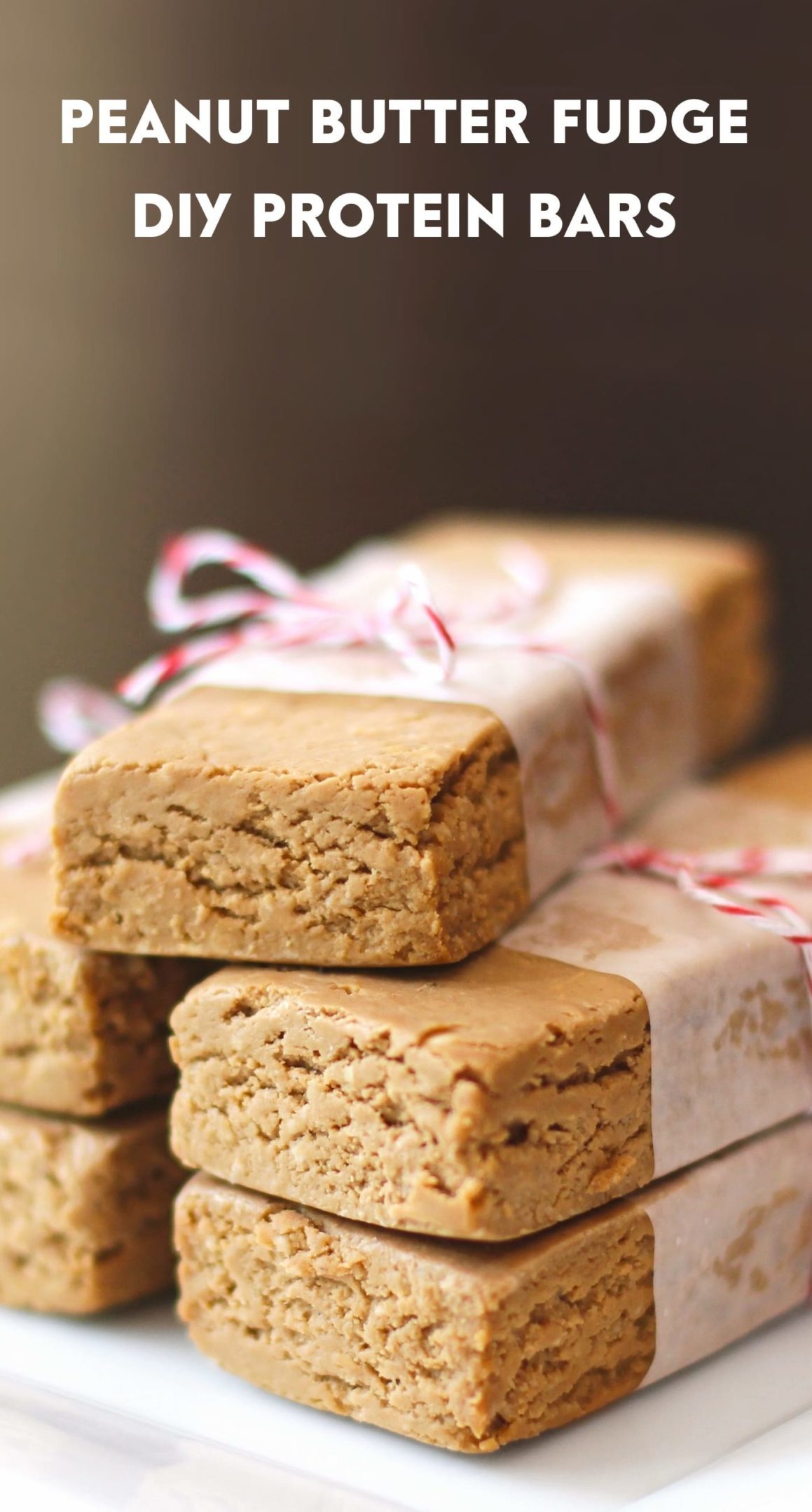 I should call these nutrition powerhouse bars!  You just gotta make these soon.  And since these are 50 gazillion times healthier than storebought bars, you don't need to make up any lame excuses like I did  😉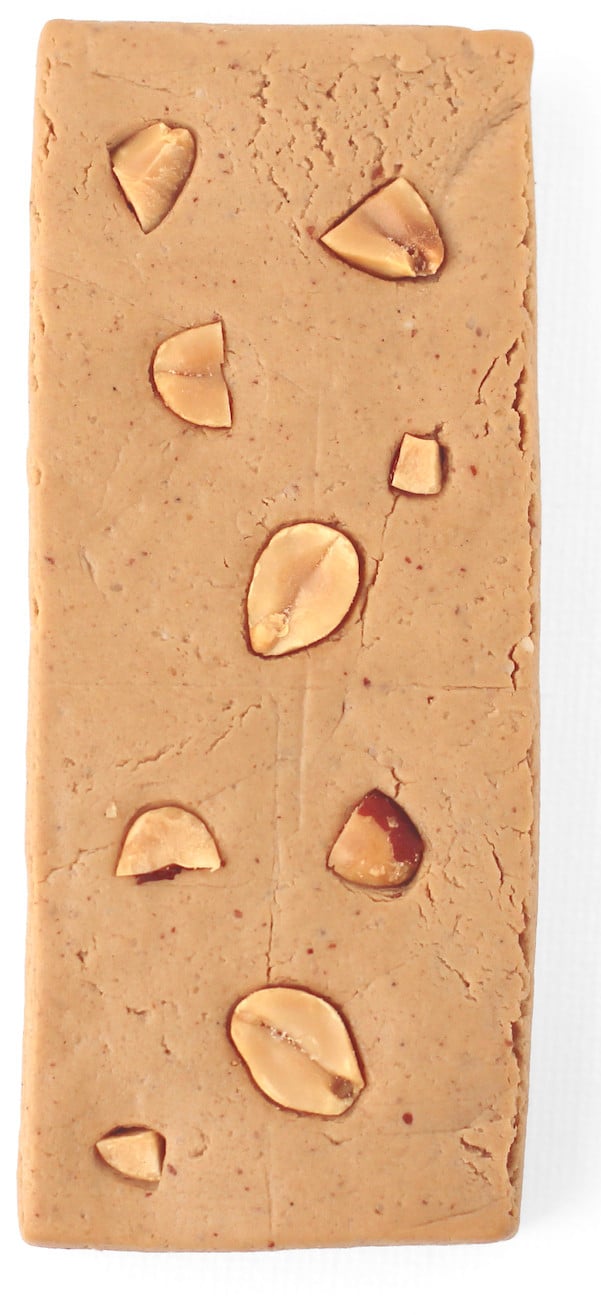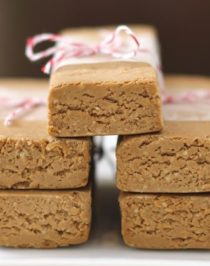 Print Recipe
Pin Recipe
Healthy Peanut Butter Fudge DIY Protein Bars
These Healthy Peanut Butter Fudge DIY Protein Bars are super easy to make and don't require any baking whatsoever! One bite of this fudgy goodness and you'd never guess it's sugar free, low carb, keto friendly, gluten free, dairy free, AND vegan too!
Recipe Notes
I originally wasn't going to share the recipe here because I worked so incredibly hard on publishing DIY Protein Bars.  But, I'll meet you halfway...  how does that sound?  I've provided you with all the ingredients AND measurements used in the recipe!  That way, you can determine on your own whether or not the cookbook is for you!
Nutrition Facts
Healthy Peanut Butter Fudge DIY Protein Bars
Amount Per Serving (1 Peanut Butter Protein Bar)
Calories 190
Calories from Fat 81
% Daily Value*
Fat 9g14%
Sodium 115mg5%
Carbohydrates 9g3%
Protein 21g42%
Calcium 100mg10%
Iron 2.7mg15%
* Percent Daily Values are based on a 2000 calorie diet.
If you like this recipe, then you'll LOVE my DIY Protein Bars Cookbook!  With 48 protein bar recipes, you'll never buy protein bars from the store again.  To learn more about the book and see some sneak peeks, see this page!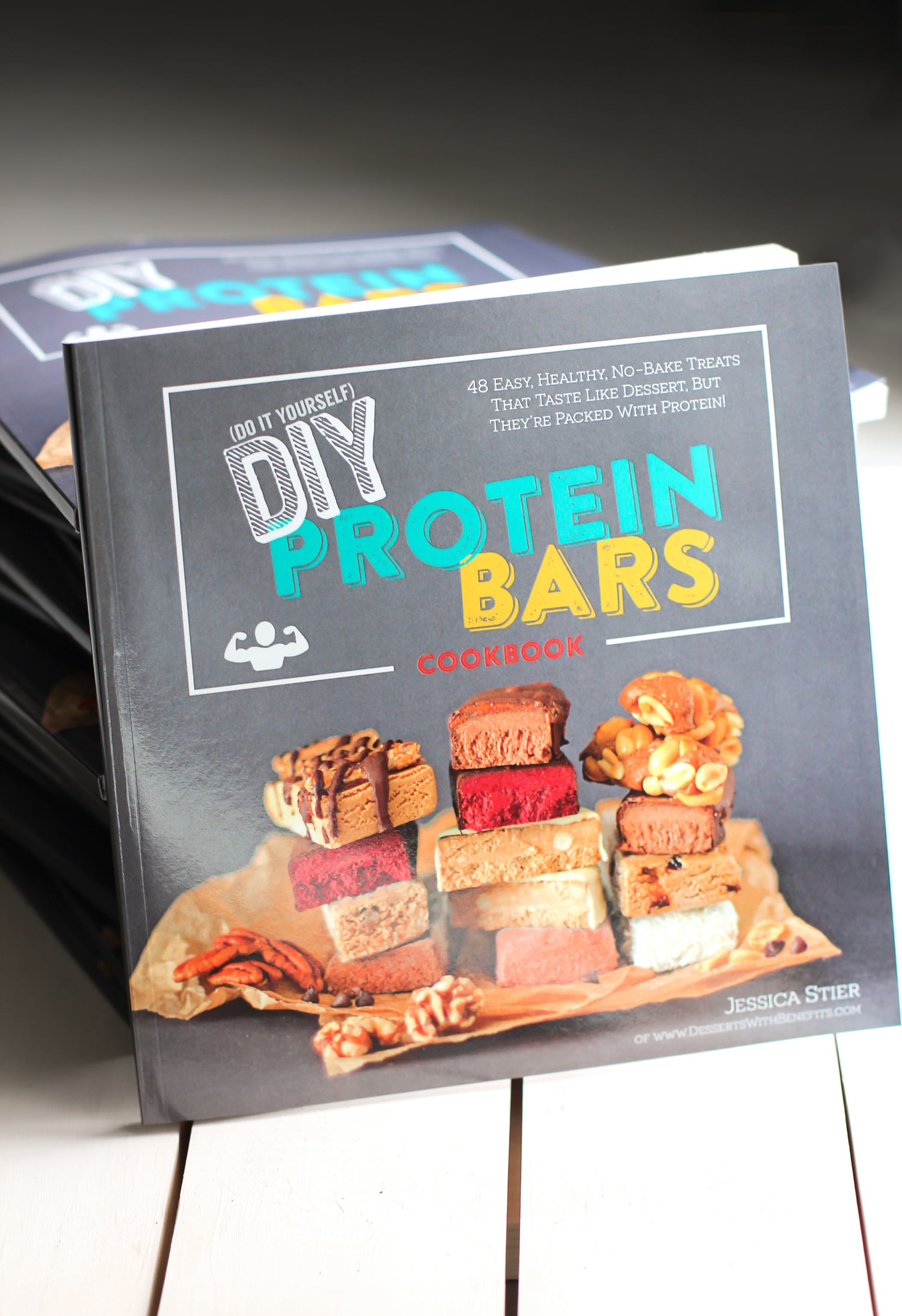 .

.
Watch me make these no-bake Peanut Butter Fudge DIY Protein Bars on camera:
Enjoy!
.
Be happy.
Live fully.
Eat protein bars.
.
– Jess
.