Healthy Homemade Sugar Free Strawberry Jam
This Healthy Homemade Sugar Free Strawberry Jam is sweet, spreadable, and packed with fresh strawberries!
Perfect in PB&J sandwiches.
Delicious swirled into yogurt.
Amazing spread onto a slice of Pound Cake.
It's so good, you'd never know it's fat free, sugar free, low carb, gluten free, paleo, and vegan too!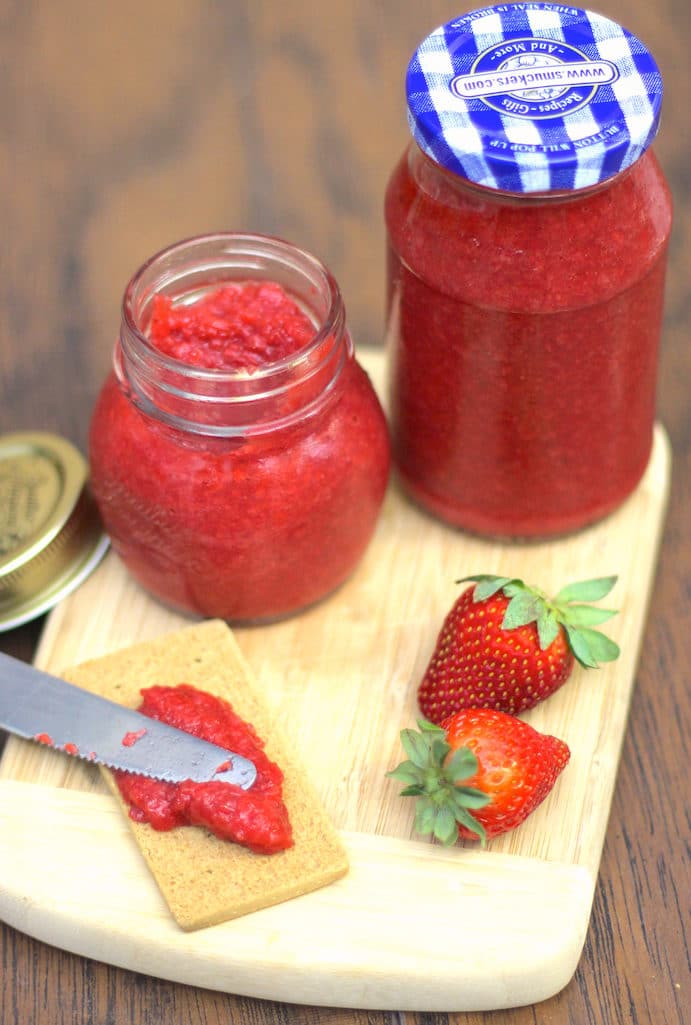 This recipe actually took quite a few trials to perfect.  I've never made jam before in my life, so nearly every batch was gloopy and droopy and oh so sad.  Who knew making jam could be so difficult?  But, I FINALLY got a firm jam that you can sink your knife into and will actually keep it's shape.  Only took 5 trials.
*exhales*
Anyways, now that I've perfected this Sugar Free Strawberry Jam, I've made three batches in the last two weeks.  I put it on…  pretty much everything.  My favorite right now is Greek yogurt, but it's also good on crackers and of course, PB&J sandwiches.  It's really good on Vanilla Frozen Yogurt too!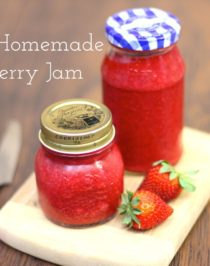 Print Recipe
Pin Recipe
Healthy Homemade Sugar Free Strawberry Jam
This Healthy Homemade Sugar Free Strawberry Jam is made with sweet, fresh strawberries, and none of the added sugar or corn syrup. It's perfect on toast!
Instructions
Pour the strawberry puree into a medium saucepan. Whisk in the water and stevia extract, then sprinkle in the pectin powder.

Place over medium/high heat and stir occasionally until it comes to a full boil. Boil for 1 minute, stirring constantly, then remove from heat.

Pour jam into clean serving jars. Let cool to room temperature, then refrigerate to store.
Nutrition Facts
Healthy Homemade Sugar Free Strawberry Jam
Amount Per Serving (2 tbs)
Calories 10
% Daily Value*
Carbohydrates 2g1%
Vitamin C 24.8mg30%
* Percent Daily Values are based on a 2000 calorie diet.
As a comparison, here is the nutrition label for Smucker's Strawberry Jam.
WOW, 2 tbs of Smucker's jam is basically 2 tbs of PURE sugar.  Would you rather have 2 tbs of a sugary concoction camouflaged as jam or 2 tbs of real fruity goodness?  I'll take the real fruit version, please.  And like, 7 tbs of it too  😉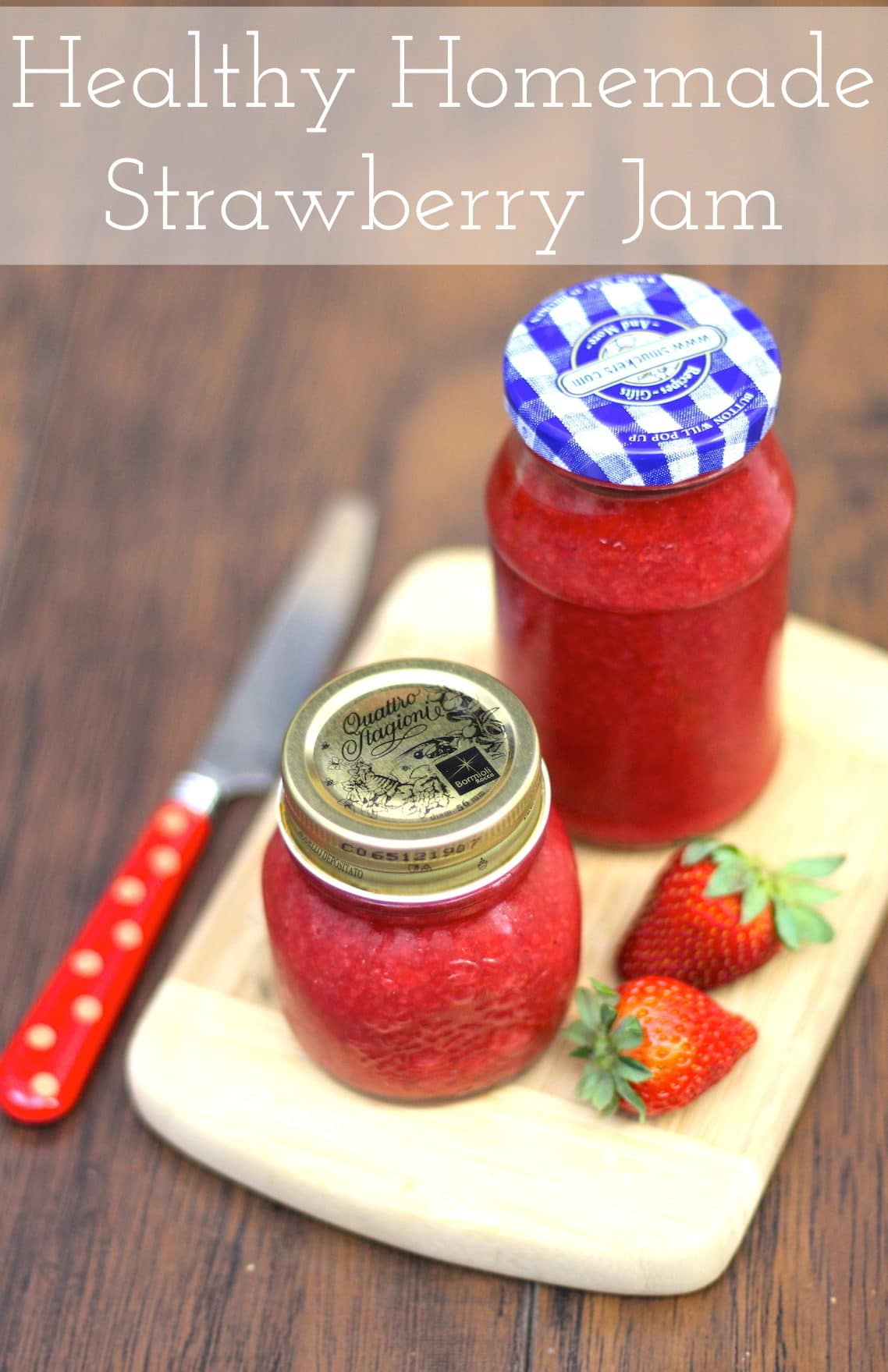 Enjoy!
.
With love and good eats,
.
– Jess
.