Healthy Key Lime Pie Cups
Finally, a tangy, sweet, and ultra creamy Key Lime Pie that you DON'T HAVE TO SHARE, thanks to these Key Lime Pie CUPS!  And best of all, each delicious bite is sugar free, low carb, high protein, and gluten free-friendly.  This is healthy pie without the healthy taste!

Hey y'all.  Your friendly online baker chick checkin' in  *waves*
It's been a while since I last posted to the blog, but that's because life has been, to be honest, totally overwhelming and frustrating.  I've cried too, too much…
I moved into a house with my boyfriend (I haven't lived with anyone since my roommates in college!) June 29th.  And it's been rough.  Not because of my boyfriend, no, he's been perfect, incredibly calming, and totally reassuring.  The issue is the house.  This place wasn't nearly as good (read:  livable) as we thought it was after touring it.
The property manager is sexist and doesn't respond to the majority of my emails, but he'll respond to my boyfriends.  He is the ultimate disappointment as a human being.  And it feels as if he has no regard for other human beings.⁠  After getting keys to the house, we were shocked.
Fridge and oven?  Not working.⁠
Hot water?  None.⁠
Cockroaches?  Everywhere.⁠
And this just scratches the surface…  unfortunately.
It's been over a month of living in this house and it has FINALLY come together. I feel comfortable being in the kitchen again!  We no longer turn on the lights, Raid in hand, expecting to see bugs scurry away.  The property manager still has to fix the fireplace, but thankfully replaced the fridge and took some days off our rent.  He really should have given half of the month off, but whatever.  What's done is done.  And this has been a huge learning experience for me and my boyfriend.  If we could make it through this, I feel like we can make it through anything  😉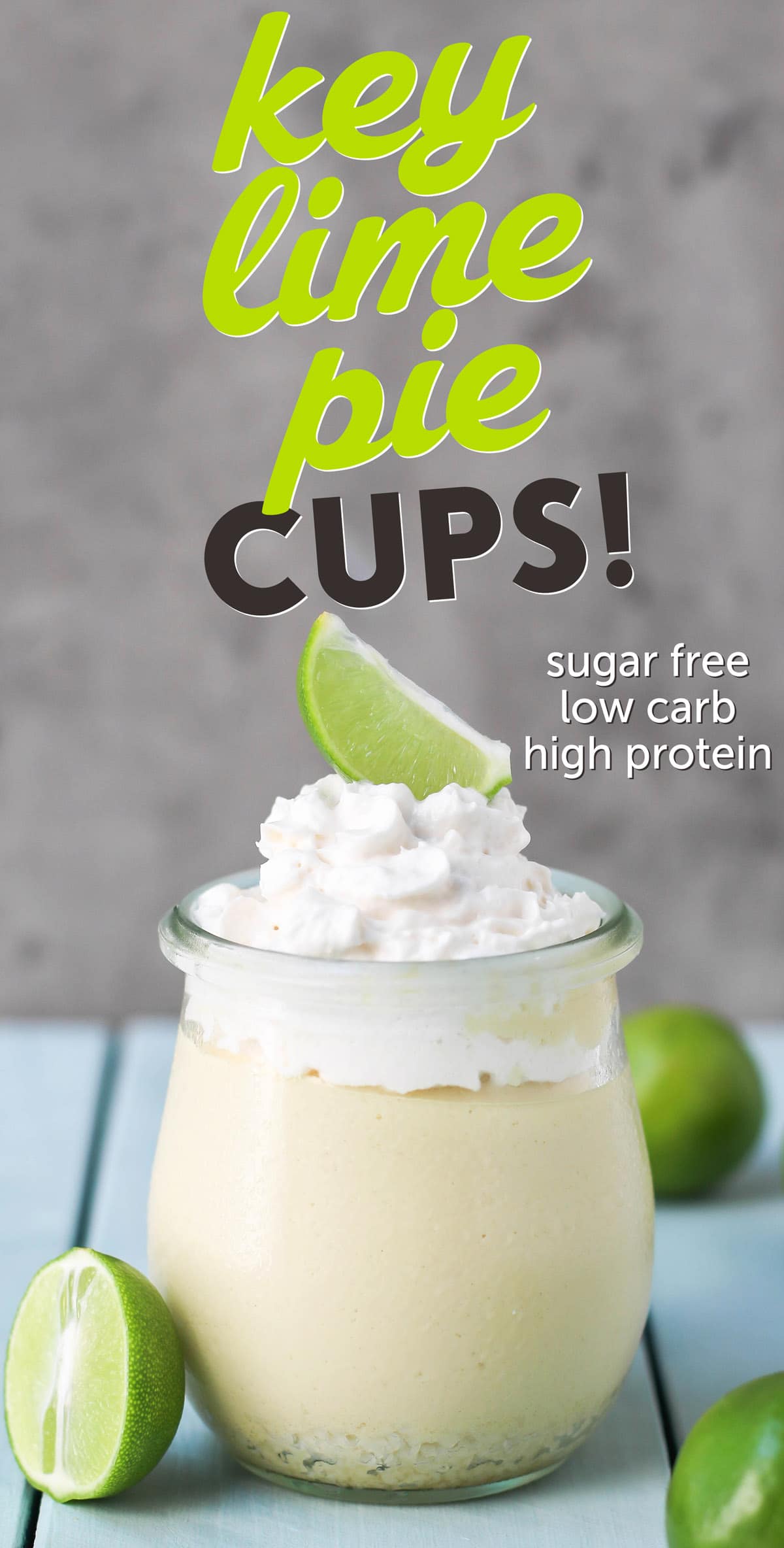 I think something REALLY sketchy happened with the previous tenant…  the gas company made us jump through hoops to prove our identities and that we were actually the renters.⁠..  no internet or phone line had been connected for over 2 years…  and their City of Austin trash and recycling bins were left on the property.  I did some researching (hehehe, my best skill) and found the name of one person who previously lived here, but he has a very common name (nothing showed up either way).  I checked crime reports and found nothing.  I even talked to the neighbors, but all they said was, "He was quiet."
Weeeeiiirrdd.
Anyways, thank you for letting me ramble  😉
I feel comfortable enough to share what I'm going through here because I know someone out there understands.⁠  I've been running behind on blog posts and responding to comments and emails, because we also have been without internet this entire time.  Apparently all of the underground wiring was corroding and needed to be replaced.  First AT&T said it would be fixed within 2 weeks.  Then said, for sure my July 31st!  And then, just kidding, August 5th.  So just ONE more day until we can get back to Wi-Fi and stop using our phones as hotspots!!
I'm sorry if you've contacted me and I haven't gotten back to you. I've never been in this situation before and I'm sorry.  I'm really trying my best.
Ever since the oven and fridge were fixed (and since I can barely do anything online without Wi-Fi), I've been working hard on revamping my Naughty Or Nice Cookbook!
I wrote this book entirely in Microsoft Word because I didn't know how to use Adobe InDesign.  But I finally took the plunge and learned an entirely new interface because I've wanted to republish this book for a while now — NEW layout and design, NEW recipe photos, IMPROVED recipes!
I've been busy in the kitchen nearly all day every day, baking and re-testing the recipes.  Plus photographing, filming some videos, and editing like crrrrrazy.  I'm excited to share it all with ya'll — launch date:  October 6th 2019!
Things are definitely better with the house, and what redeems every single day is a good snack (or three)  😉
Enter, these healthy Key Lime Pie Cups!
I made these last week because I found some key limes at the grocery store.  I also found bottled key lime juice to save my poor fingers from squeezing 194,382 tiny key limes.  I've always heard that bottled key lime juice could never compare to fresh key lime juice, but I am telling you right now…  I couldn't tell the difference, and neither could 8 other people who tried these Key Lime Pie Cups.
If you've ever dreamt of a healthy Key Lime Pie WITHOUT the healthy taste, your prayers have been answered!
These Key Lime Pie CUPS are tart and sweet, rich and creamy, and healthy and delicious!
These single-serving pies-in-a-jar are sugar free, low carb, high protein, and gluten free too…  oh yes!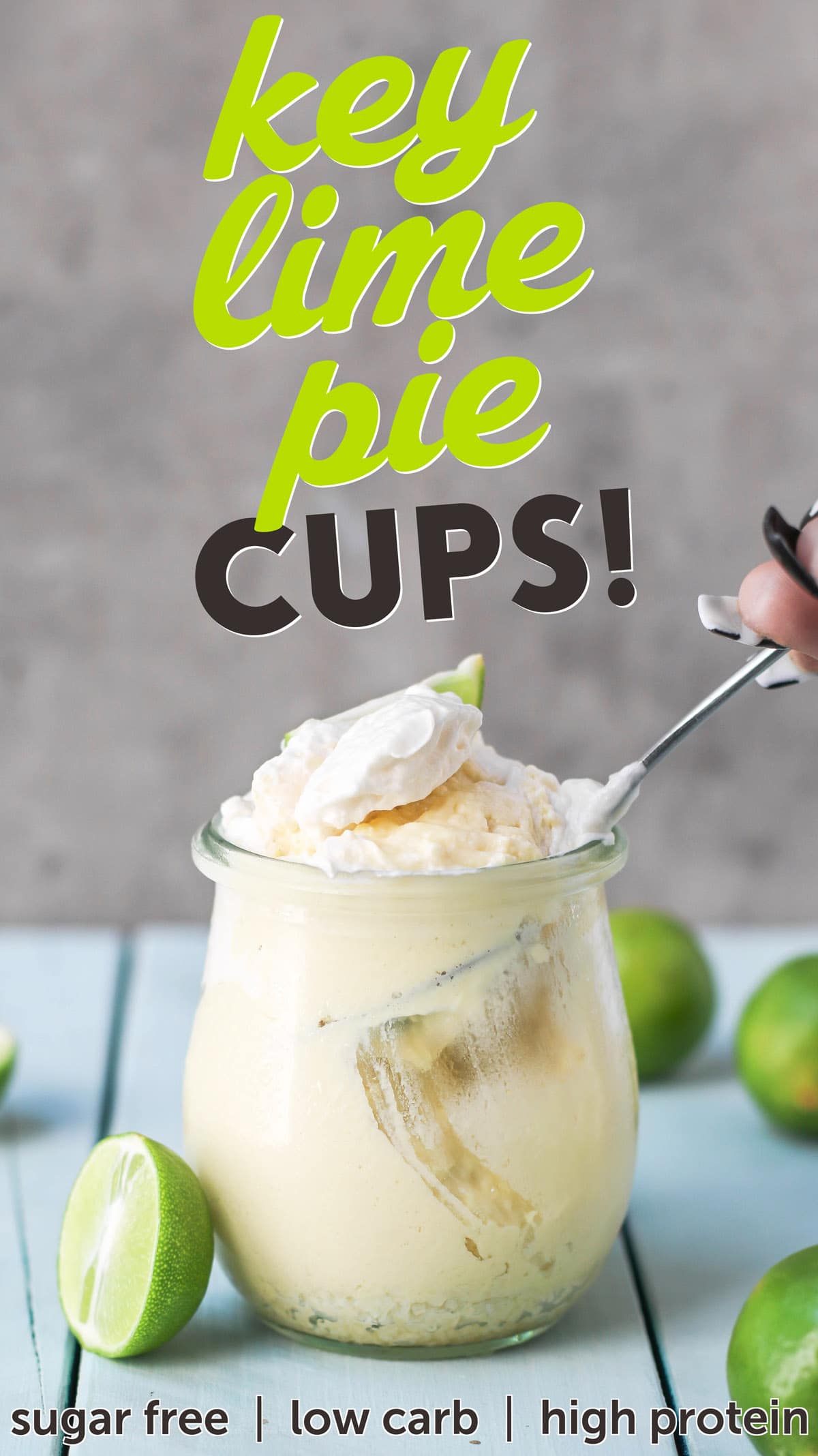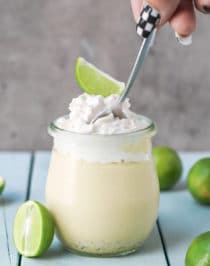 Print Recipe
Pin Recipe
Key Lime Pie Cups
A tangy, sweet, and ultra creamy Key Lime Pie that you DON'T HAVE TO SHARE! Each bite is sugar free, low carb, and high protein. It's healthy without the healthy taste!
Instructions
Preheat the oven to 350 degrees Fahrenheit and place ten 6oz/7oz glass jars on a baking tray.

Spoon 1½ tablespoons of shredded coconut into each of the jars.

In a high-speed blender (I used my NutriBullet), add the evaporated milk and stevia extract. In a small bowl, whisk together the dried milk, erythritol, and xanthan gum. Add the dry ingredients to the blender and blend until completely smooth.

In a large bowl, whisk together the egg yolks and corn starch. Then, whisk in the yogurt. Pour in the blender mixture and whisk well.

Whisk in the lime zest, and then whisk in the lime juice. It will look curdled at first, but just whisk it vigorously and it will become smooth again.

Spoon the mixture into the jars and bake for ~15 minutes, or until set. Let cool for 2 hours, then cover, and refrigerate overnight.

Serve with all natural whipped cream. Enjoy!
Nutrition Facts
Key Lime Pie Cups
Amount Per Serving (1 key lime pie cup)
Calories 170
Calories from Fat 63
% Daily Value*
Fat 7g11%
Cholesterol 85mg28%
Sodium 120mg5%
Potassium 150mg4%
Carbohydrates 15g5%
Protein 9g18%
Vitamin A 250IU5%
Vitamin C 12.4mg15%
Calcium 240mg24%
Iron 0.5mg3%
* Percent Daily Values are based on a 2000 calorie diet.
Can you believe it??  Each Key Lime Pie Cup has just 170 calories, plus a whopping 9g of protein, and zero added sugar or refined sugar!
No, you're not dreaming.  This is real life, my friend.  🙂
.
With love and good eats,
.
– Jess
.