Healthy Key Lime Pie Sundaes
Can you believe these Healthy Key Lime Pie Sundaes are made completely from scratch?!  Oh yes.  From the Vanilla Bean Frozen Yogurt to the Key Lime Curd to the Graham Crackers, it's ALL homemade.
Well, I didn't make the whipped cream myself (I am a tad bit lazy sometimes), but you can totally DIY that if you're up for it  🙂
If you're in need of a killer dessert, you have found THE ONE.  These Healthy Key Lime Pie Sundaes are so sweet and delicious, you may just die.  I love the differences in textures between all the different components — it's cool and refreshing from the Vanilla Bean Fro Yo, smooth and creamy from the Key Lime Curd, with a slight crunch from the Graham Crackers.

Why yes, I believe I'll be taking another serving, thank you  😉
ISSA PIZZA SUNDAE PARTY!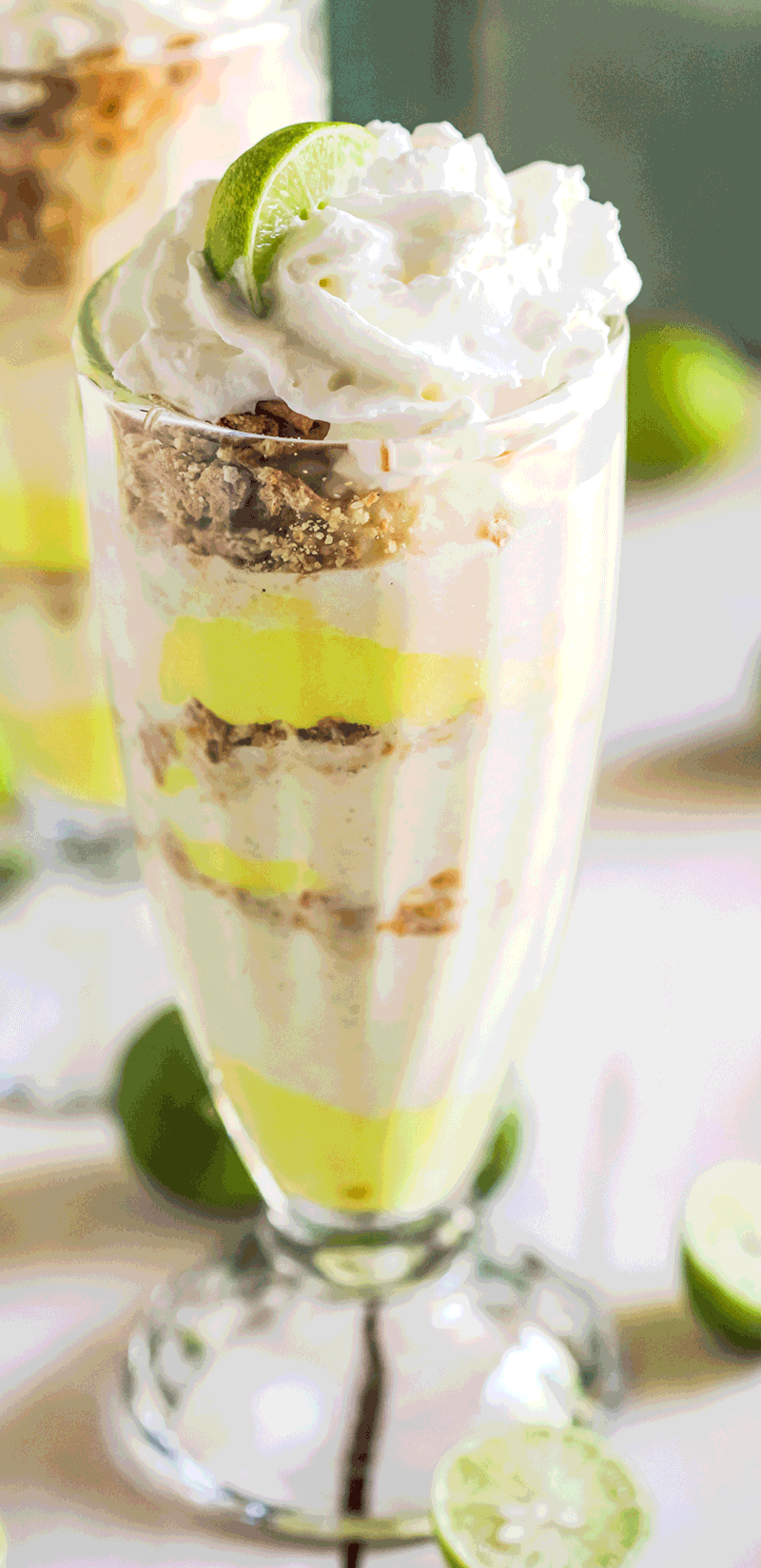 Healthy Key Lime Pie Sundaes
Prep Time: 15 minutes
Cook Time: 0 minutes
Total Time: 15 minutes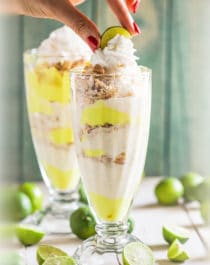 Ingredients:
Directions:
Set up the 4 serving glasses.
Spoon some fro yo into each glass.  Spoon some key lime curd on top.  Sprinkle with some crumbled graham crackers.
Repeat until everything is used up.  Serve immediately and enjoy!
All images and text ©
.
What really made my week was watching my parents eat these sundaes.  They aren't huge dessert people (I often ask myself if we're even related), but when it comes to key lime, key lime anything, they go weak at the knees.
I stood back and watched them take their first bites of this sundae.  Their eyes opened wide and without saying anything, they both quickly dug in their spoons for another bite.
Few things in life bring me as much joy as watching loved ones devour my desserts.

Enjoy!
.
– Jess
.