Healthy Lemon Bars
When life gives you lemons, DO NOT MAKE LEMONADE…  make these Healthy Lemon Bars instead!  Because these adorable little treats are exactly how you turn a bad day into a good day.
People correspond the word "dessert" with excess butter, sugar and non-nutritious calories that add to the day's total.  But not these!  These Lemon Bars are pretty much the epitome of a healthy dessert — they're sugar free, high in fiber and protein, gluten free, and taste delicious.  Absolutely no butter or refined sugar, but instead, whole grains, complete protein, and natural flavors.  The crust is soft and buttery, the filling is rich and tart, and together they pair to make a sweet dessert perfect at any time of day!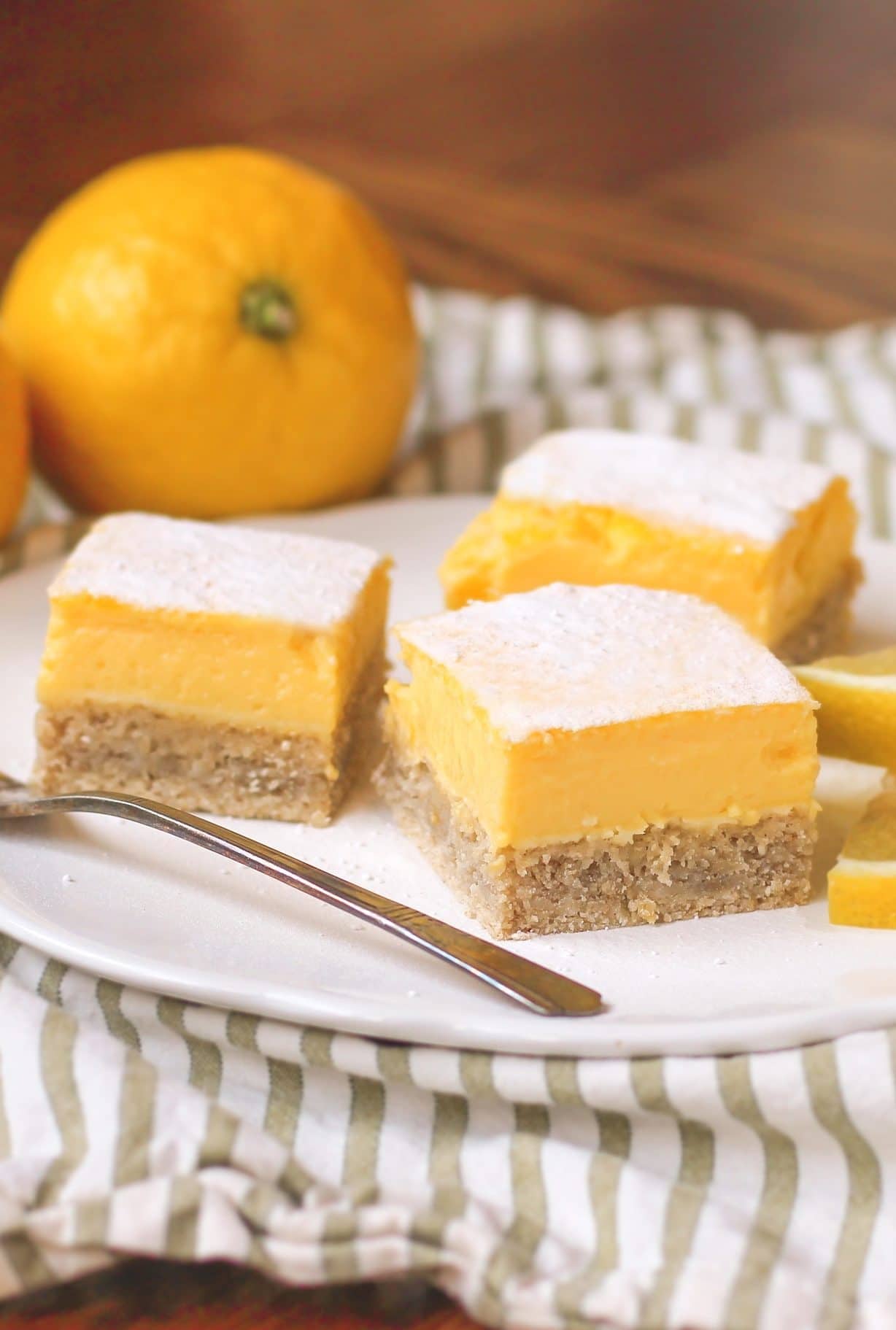 Healthy Lemon Bars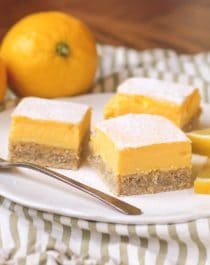 Fat per serving: 10
Calories per serving: 140
Ingredients:
Oat Flour
Double-Acting Baking Powder
Salt
Coconut Oil
Unsweetened Applesauce
Vanilla Extract
Eggs
Arrowroot Starch
Lemon Zest and Lemon Juice
Directions:
Notes:
I originally wasn't going to share the recipe here because I worked so incredibly hard on publishing Naughty or Nice.  But, I understand not having a recipe here can be frustrating.  So, I'll meet you halfway…  how does that sound?  I'll show you all the ingredients I use in the recipe.  That way, you can determine on your own whether or not the cookbook is for you!
All images and text ©
.
.
Here is the recipe's nutrition label:
So let's recap.  What do you do when life hands you lemons?  You make these Healthy Lemon Bars  😉
.
With love and good eats,
.
– Jess
.