Healthy Matcha Green Tea Cheesecake Dip
When you're craving cheesecake but don't have hours and hours to spend baking, you make this 100-calorie Matcha Green Tea Cheesecake Dip!  It's ultra smooth and creamy, perfectly sweet, and ultimately satisfying, just like cheesecake batter, except it's sugar free, low fat, low carb, high protein, and keto friendly.  Best of all, you just need 5 ingredients and a few minutes to whip this together.  You'll be guilt-free snackin' in no time!

This Matcha Green Tea Cheesecake Dip is secretly good for you!  It's smooth, creamy, rich, and flavorful, but without the heavy cream cheese, eggs, and excess sugar.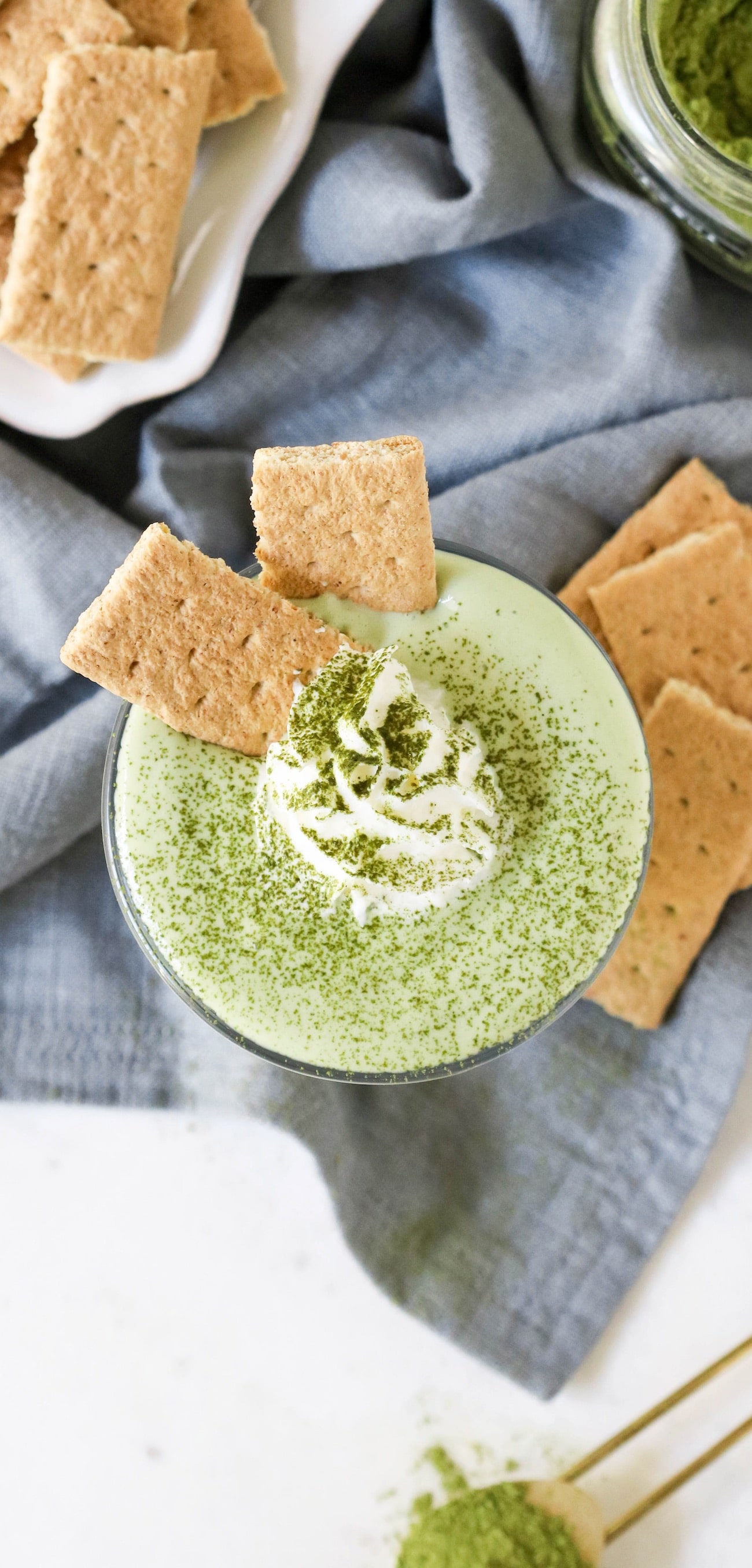 Serve this Matcha Cheesecake Dip with fresh, whole strawberries, graham crackers, matcha shortbread cookies, white chocolate squares, or spoons alone.
I often take the "spoons alone" route…  😉

Healthy Matcha Green Tea Cheesecake Dip
Prep Time: 5 minutes
Cook Time: 0 minutes
Total Time: 5 minutes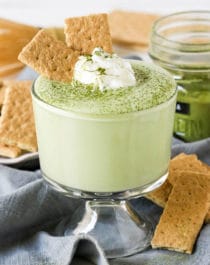 Fat per serving: 2
Calories per serving: 98
Ingredients:
Directions:
Add all of the ingredients to a blender (I used my NutriBullet) and puree until completely smooth.
Serve immediately or refrigerate for later!
Notes:
You can substitute the Stevia Extract with 2½ tbs of Truvia Spoonable if you like.  You can also use ½ tsp of Vanilla Paste instead of the Vanilla Extract if you want to see those pretty vanilla bean flecks!  You may also add a ½ tbs of Lemon Juice for that classic tangy cheesecake flavor.
All images and text ©
.
.
Here is the recipe's nutrition label:
Who woulda guessed that such a delicious Green Tea Cheesecake Dip would be this healthy?!  Low calorie, low fat, low carb, sugar free, and high protein too!
So go ahead.  Have another serving  😉

Enjoy!
.
With love and good eats,
.
– Jess
.