Healthy Matcha Green Tea Almond Shortbread Cookies
These Healthy Matcha Green Tea Almond Shortbread Cookies are sweet, buttery, sophisticated, and seriously delicious.  You'd never know these are sugar free, gluten free, dairy free, and vegan too!
I've made two shortbread recipes so far — Classic Shortbread Cookies and these Matcha Green Tea Shortbread Cookies — and I am LOVIN' 'EM.  They're just so simple and sweet and rich and addicting, I could eat them forevaaa.
I've made each batch at least three times and have given so many away to friends and family as gifts or "just because" presents (because unexpected presents are the best presents).  And they have been loved by all.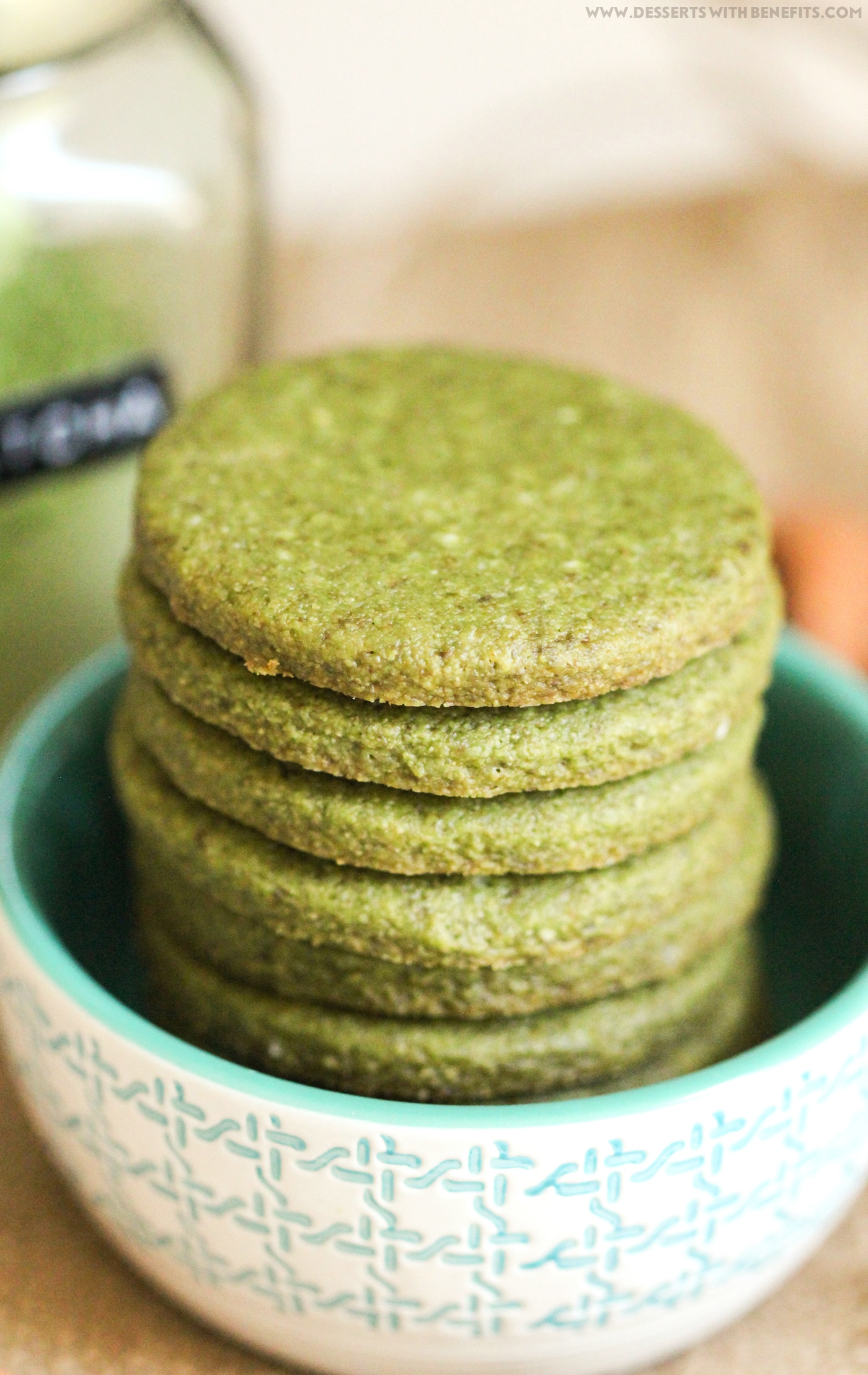 I gave a box of these Healthy Matcha Green Tea Almond Shortbread Cookies to my dad to bring to work for his coworkers to enjoy, and they raved all about it.  The following week, I attempted making Homemade Fig Newtons, but was having some recipe development troubles (they were good the day they were baked but turned all dry and crumbly by the very next morning).  Point is, the DIY Fig Newtons weren't 100% amazing, like these Healthy Matcha Green Tea Almond Shortbread Cookies.  Despite the not-so-perfect results, I gave my dad a box of the Fig Newtons to bring to work.  As expected, the feedback on them was, "Eh, could be better."
BUT.  My frown turned right side up when his coworkers asked, "What about those green cookies?  Those were my favorite."
Hahaha.  I guess they didn't read the "Matcha Green Tea" part of the label.  They just saw strange green cookies and dove in.  Even though they probably haven't the slightest clue was matcha is, at least they enjoyed the cookies.  I bet you will too!
Healthy Matcha Green Tea Almond Shortbread Cookies
Prep Time: 30 minutes
Cook Time: 12 minutes
Total Time: 45 minutes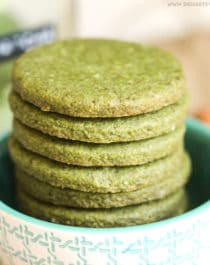 Fat per serving: 9
Calories per serving: 140
Ingredients:
Directions:
Preheat your oven to 350 degrees Fahrenheit.
In a small bowl, whisk together the oat flour, erythritol, matcha powder, baking powder, and salt.
In a stand mixer bowl with beater attachment, add the coconut oil, almond milk, vanilla extract, butter flavor, stevia extract, and almond extract.  Mix on low speed until completely mixed.
Dump the dry ingredients into the stand mixer and mix until completely mixed.  Cover the bowl and refrigerate for 1 hour.
Roll ⅓ of the dough in between two silicone baking sheets until ~⅛" thick.  Use a 2″ circle cookie cutter to punch circles into the dough.  Peel away the dough surrounding the circle shapes, putting the dough back into the stand mixer bowl, and transfer the silicone sheet with the circles onto a cookie tray.
Bake for 12 minutes.  Carefully transfer the silicone sheet onto your counter or a wire cooling rack to cool completely.  Keep re-rolling the dough and baking until all the dough is used up.
Notes:
To store, keep cookies in an airtight container at room temperature for up to 3 days.
All images and text ©
.
.
Here is the recipe's nutrition label: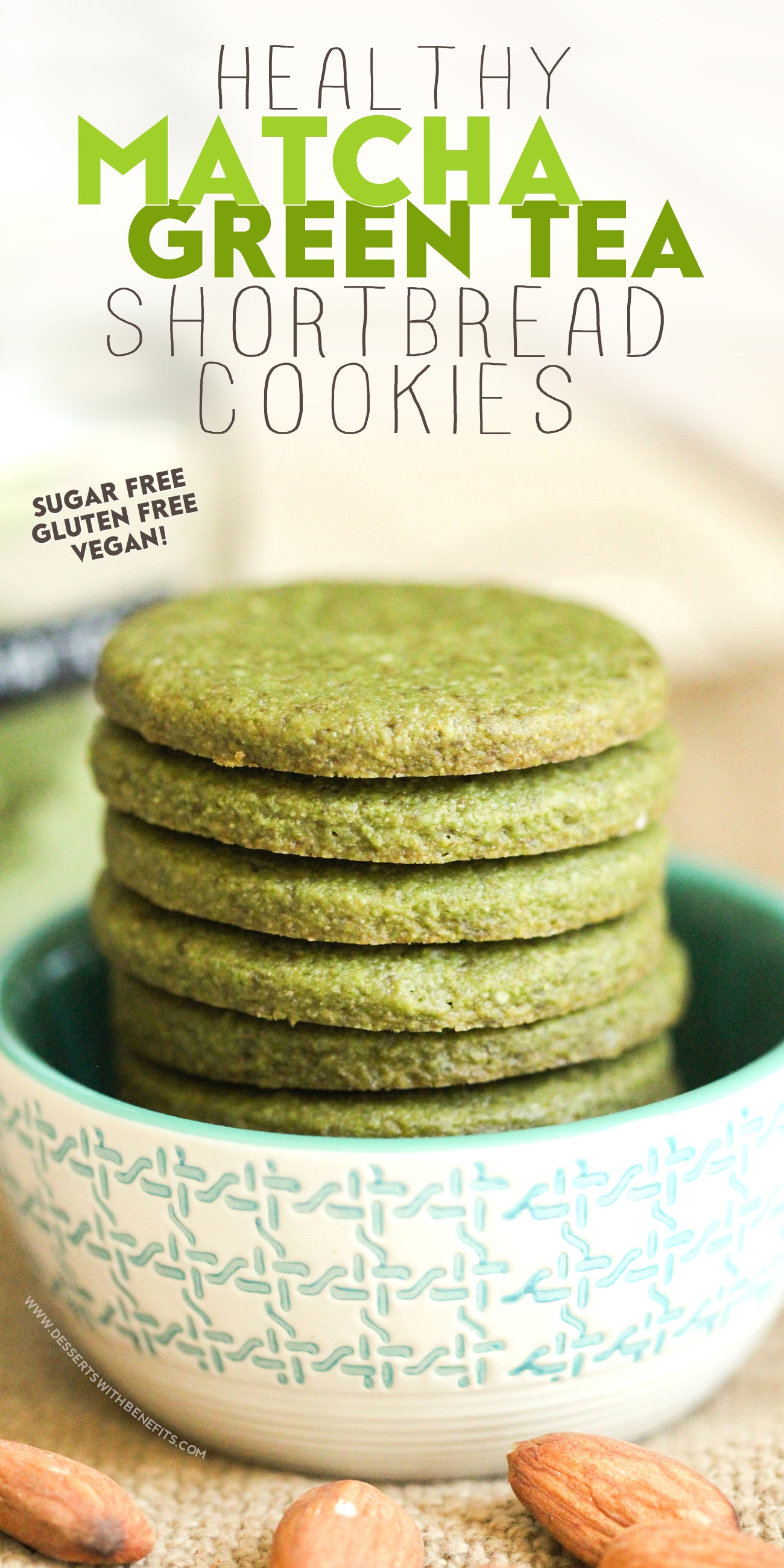 Enjoy!
.
– Jess
.