Healthy Matcha Green Tea Krispy Treats
These Healthy Matcha Green Tea Krispy Treats are crunchy, chewy, sweet, and sophisticated.  Every bite is packed full of homemade marshmallows and an earthy, comforting green tea flavor.  Unlike the prepackaged treats that you can buy at the grocery store, these are all natural, low fat, refined sugar free, and gluten free!
Look at how enticing these green treats are!  They're a definite crowdpleaser, so be sure to make these for your next potluck or get-together.
If you're feelin' fancy, drizzle the treats with white chocolate or dark chocolate!  I made this recipe twice in the last two weeks — I drizzled the first batch with dark chocolate and the second batch with white chocolate.  I thiiiink I liked the second batch better.
Matcha + White Chocolate = match made in heaven 🙂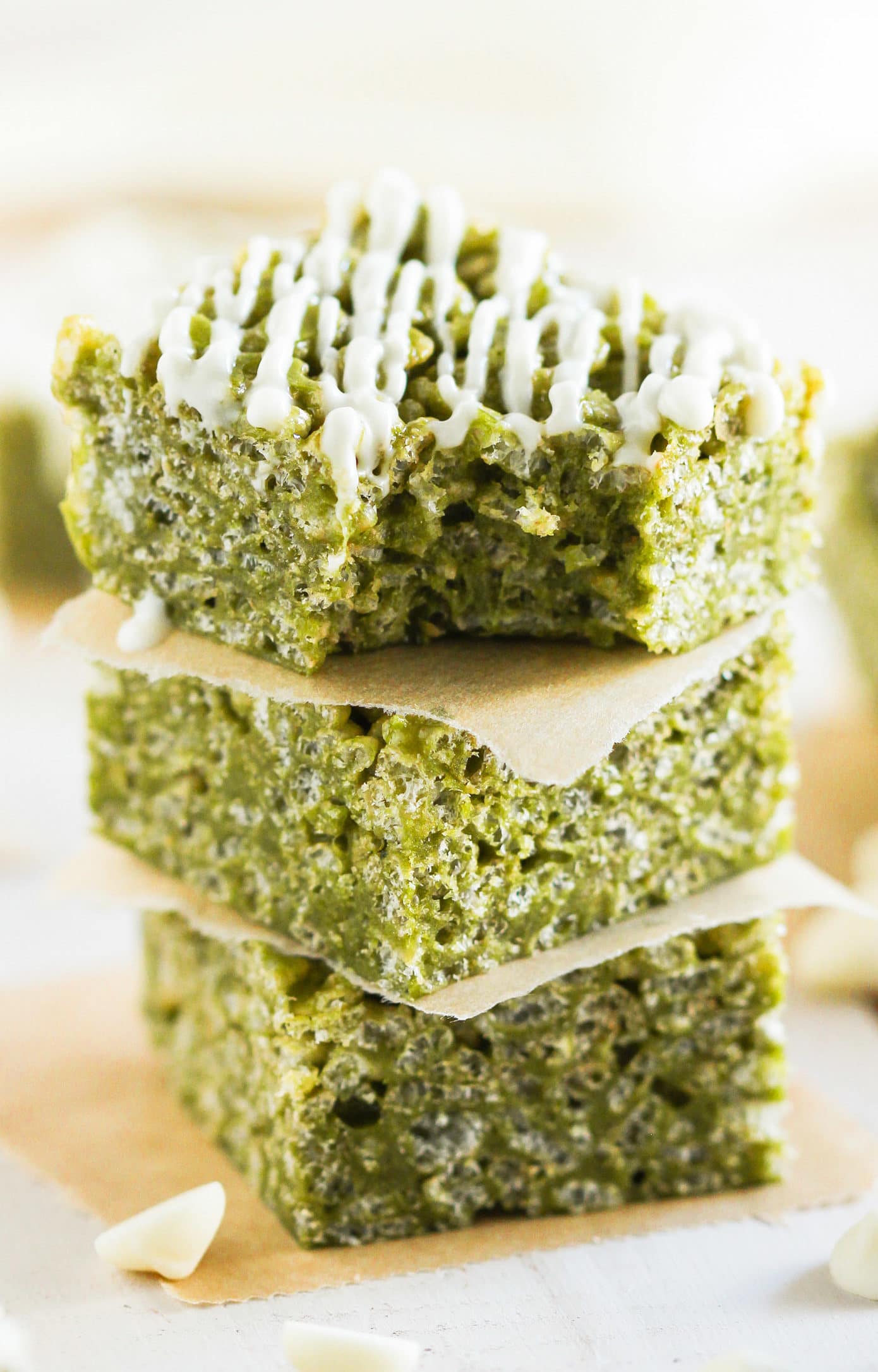 Get ya square game up.

Healthy Matcha Green Tea Krispy Treats
Prep Time: 15 minutes
Cook Time: 15 minutes
Total Time: 30 minutes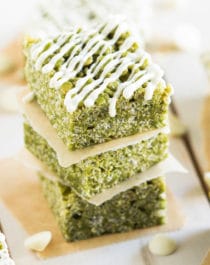 Fat per serving: 2g
Calories per serving: 110
Ingredients:
Directions:
Line an 8×8″ brownie pan with parchment paper both ways.
In a saucepan, add the coconut oil and place over medium-low heat.  When the coconut oil is completely melted, add the marshmallows.  Gently stir with a silicone spatula until the marshmallows have almost all fully melted.  Remove from the heat.
Stir in the protein powder.
Working quickly now, dump in the rice cereal and gently fold together.  When the mixture is fully incorporated, scoop it into the prepared pan.  Flatten the mixture by laying a sheet of parchment on top of the mixture and pressing down firmly.  Cover with plastic wrap and refrigerate overnight.
The next day, slice the treats.  Serve and enjoy!
.
Here is the recipe's nutrition label: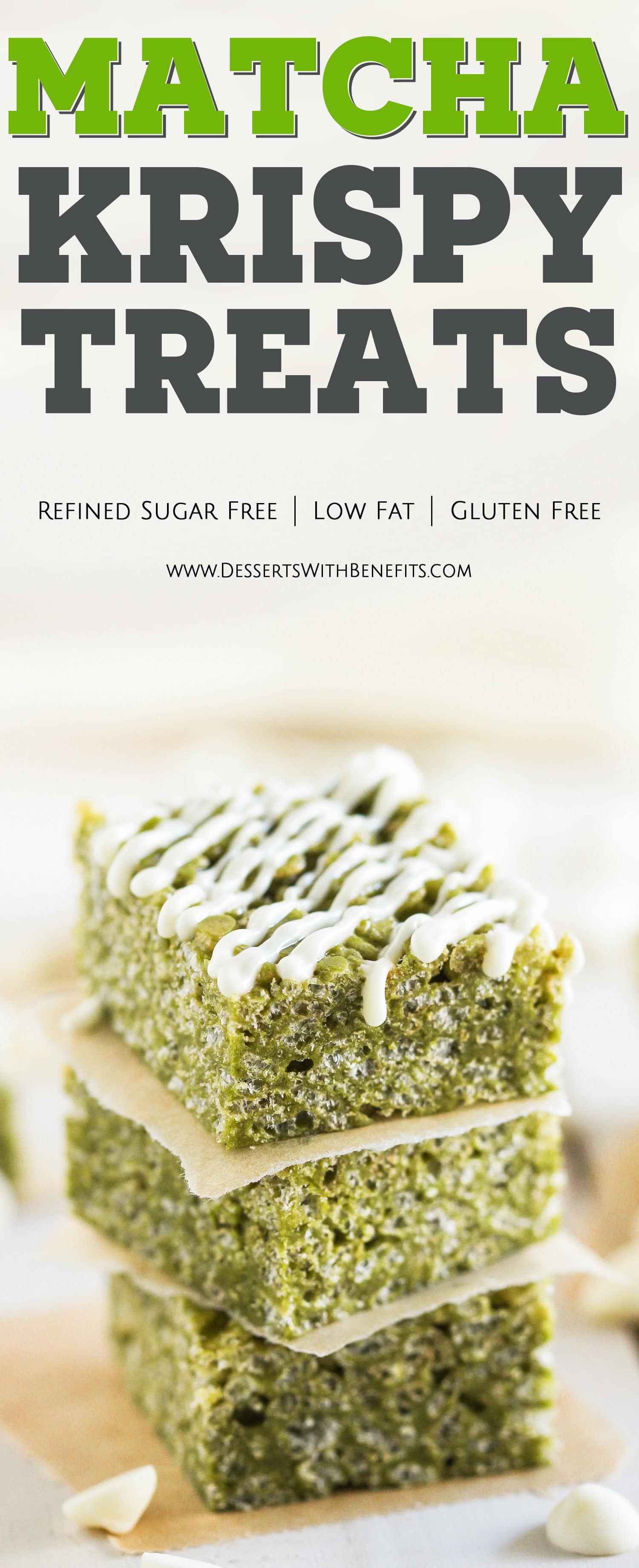 Enjoy!
.
With love and good eats,
.
– Jess
.