Healthy Oreo Shake
This Healthy Oreo Shake reminds me of those Oreo Blizzards because it's thick, sweet, and oh so satisfying for the sweet tooth inside all of us.  Little did anyone know, it's all natural, refined sugar free, high protein, high fiber, and gluten free!
I have made four batches of my Healthy Homemade Oreos within the last two months.  They are just TOO. DAMN. GOOD!  And I seem to go through them just a tad bit faster than any other (normal) person would.  Kind of like how I used to fly through a package of real Oreos when I younger and ate sugar like it was my job.
With all these Healthy Oreos lying around, I've gotten creative with how to use them:
And now, this Oreo Shake!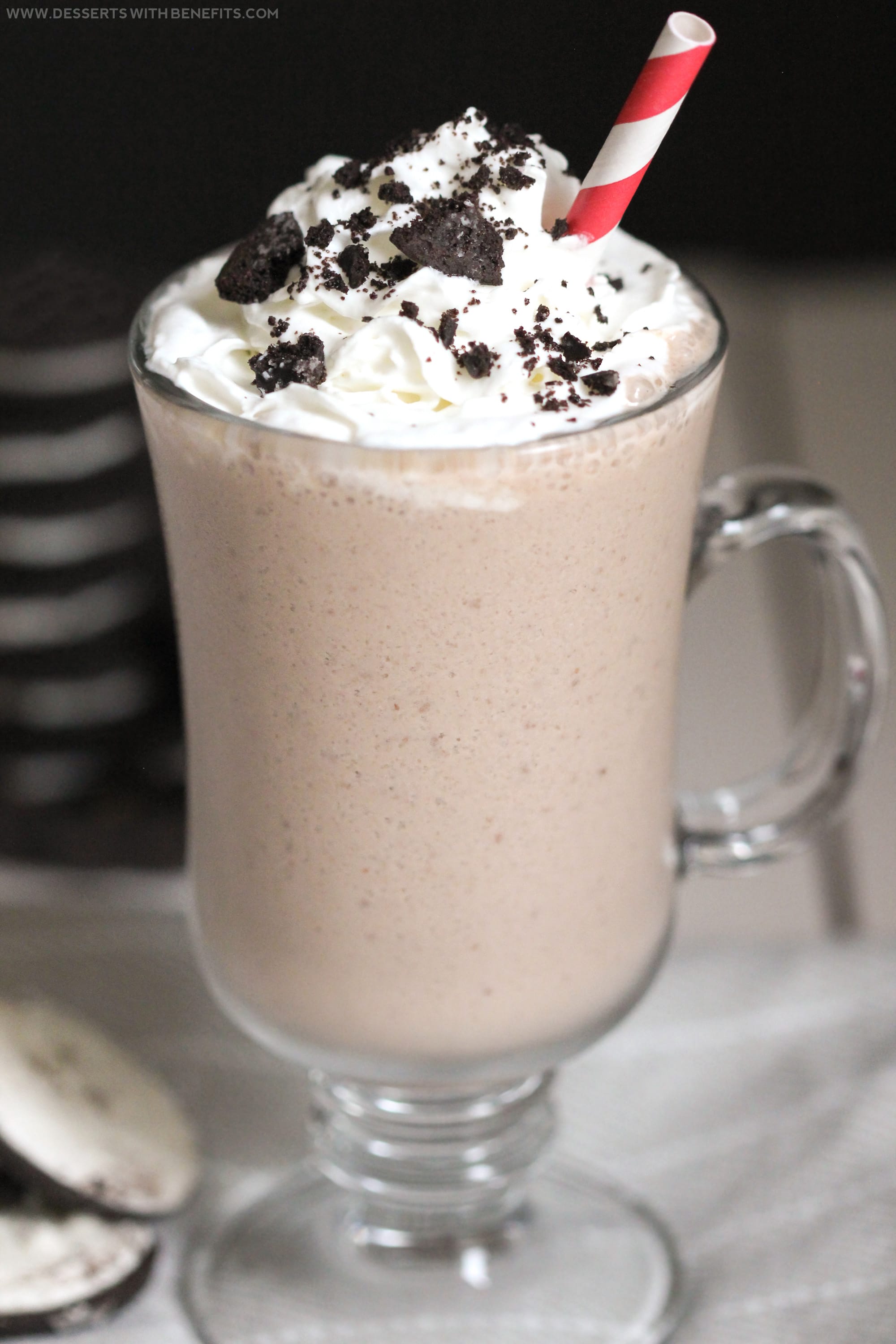 My all time favorite Oreo treat as a kid was an Oreo Milkshake, so I HAD to make a healthier rendition.  I could make this recipe every single day.  It is soooo addicting, you can't stop after one sip!
Healthy Oreo Shake
Prep Time: 10 minutes
Cook Time: 0 minutes
Total Time: 10 minutes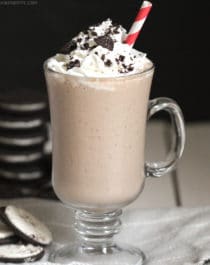 Fat per serving: 7.5
Calories per serving: 200
Ingredients:
Directions:
In a blender, add the yogurt, almond milk, cookie butter, stevia extract, and packeted sweetener.  Blend until smooth.
While blending, slowly add the psyllium husk powder.
Finally, add the ice cubes.  Blend until completely smooth.  Serve and enjoy!
All images and text ©
.
.
Here is the recipe's nutrition label:
I love this nutrition label as much as I love this Healthy Oreo Shake itself!  Okay, I love it almost as much.  It's hard to love anything as much as I love this shake.  But seriously, you can't go wrong with 6g of filling fiber, 15g of satiating protein, and only 5g of (naturally occurring) sugar.  It's SO much better than an Oreo Blizzard, where the SMALL SIZE has 620 calories, 24g fat, and a whopping 66g of sugar (that's over ⅓ cup of sugar)!!!
Thankfully, this Healthy Oreo Shake exists now.  We can indulge in Oreo flavor without the white sugar, white flour, artificial flavors, and preservatives.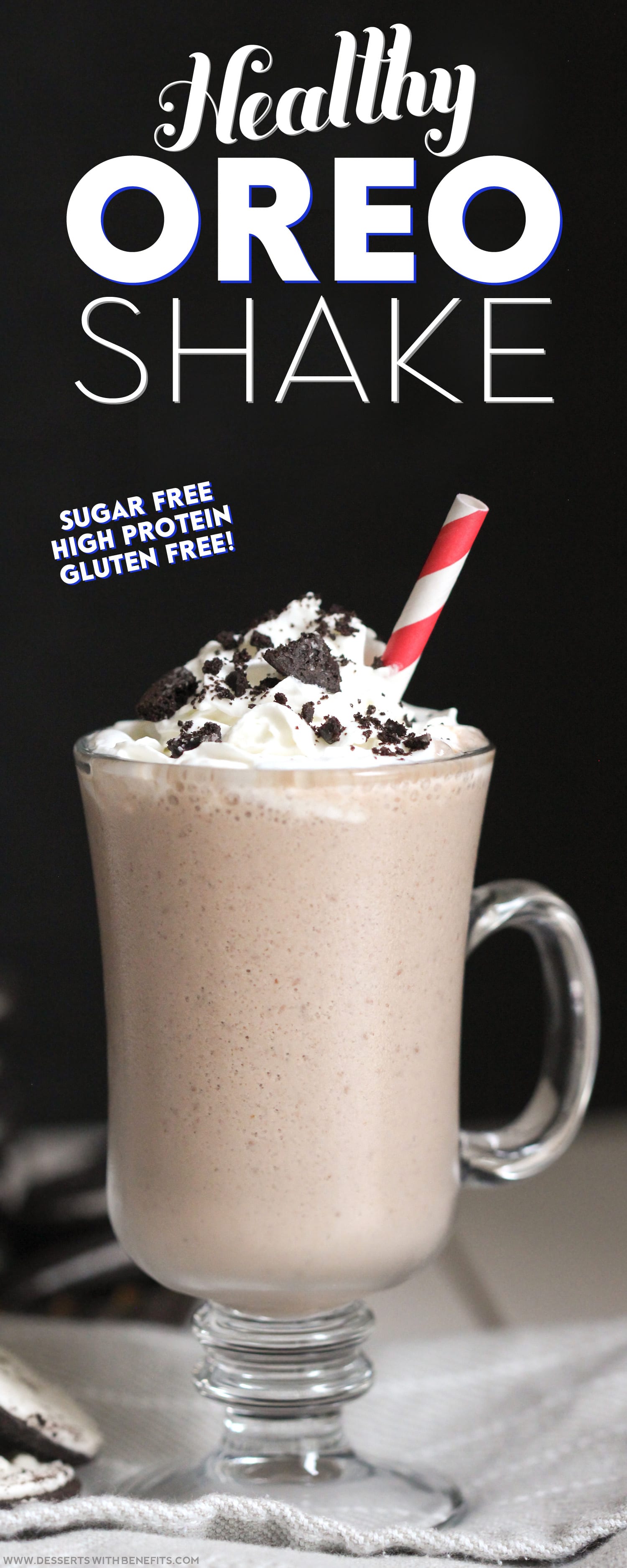 Enjoy!
.
With love and good eats,
.
– Jess
.