Healthy Raw Blueberry Coconut Fudge
Healthy Raw Blueberry Coconut Fudge — creamy, silky, fudgy bites of berry coconutty deliciousness.  They're sweet, they're addictive, and they come in an adorable little package.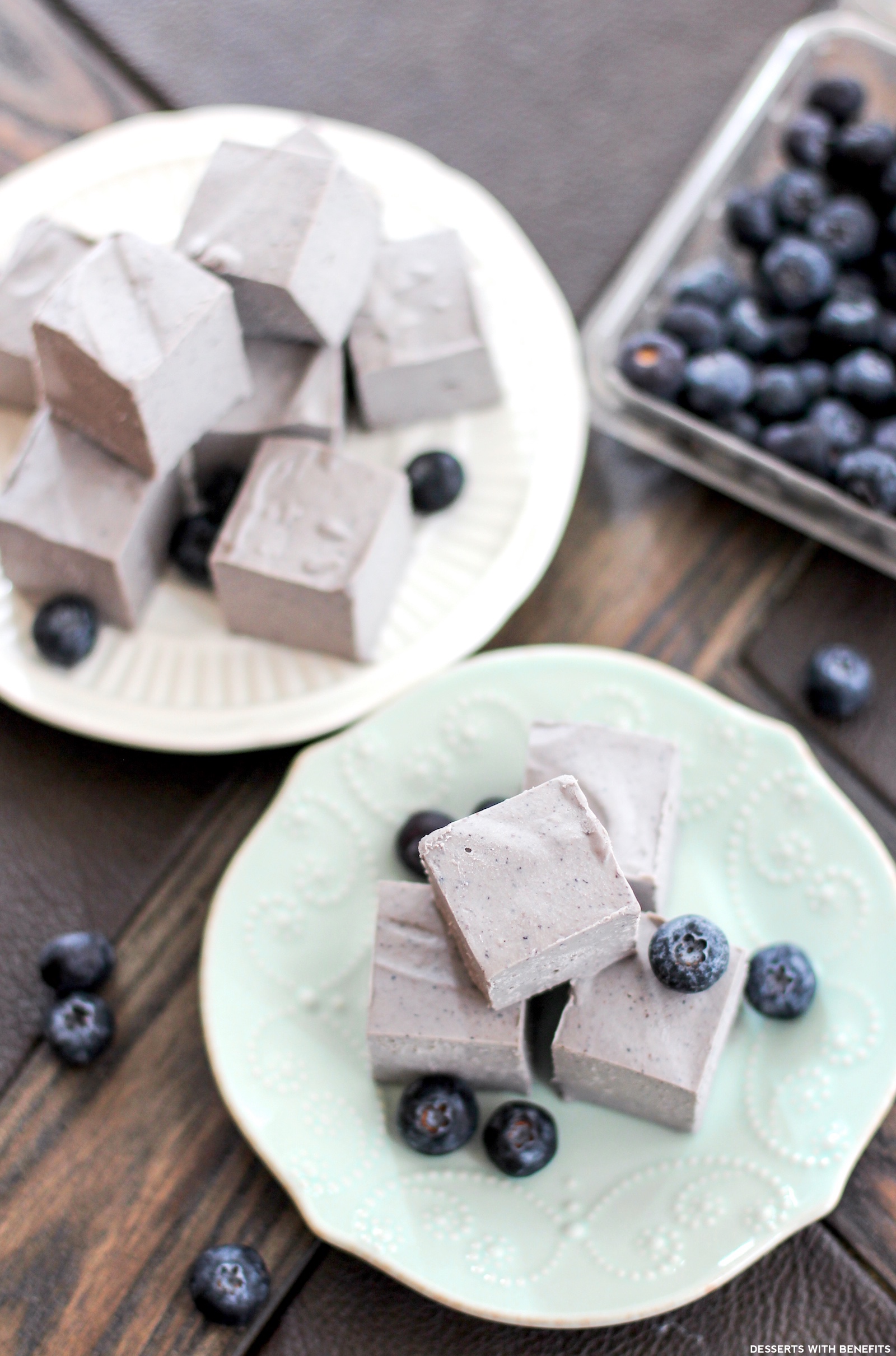 So adorable that I usually eat 1, 2, 3 at a time…  no regrets yo  😎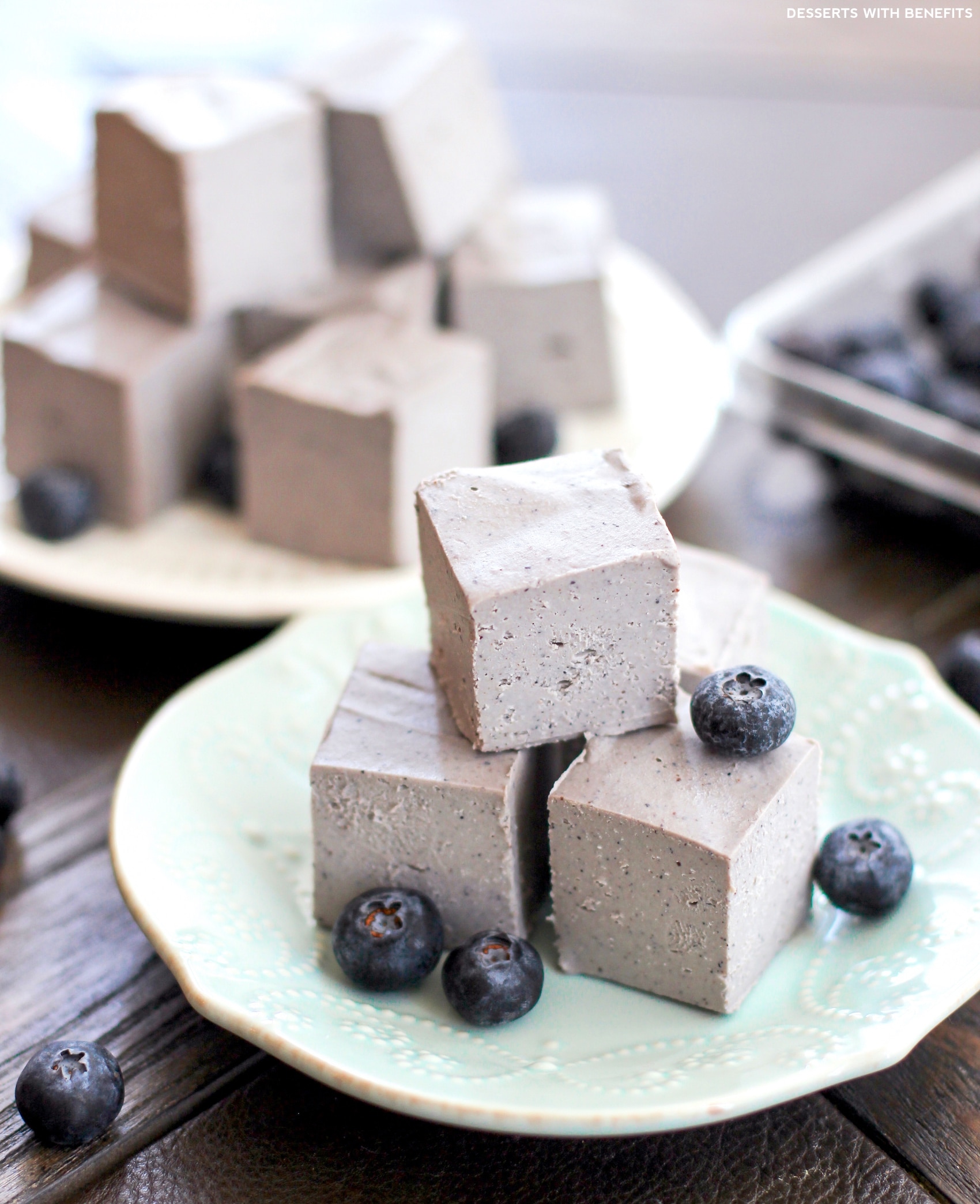 The color of this fudge isn't as blue as I'd hoped.  That's why I photographed the fudge on a blue plate…  it brings out the blue in its "eyes" don't ya think  😉
Hah, jk.
It's like a blueish purplish grey.  So sad.  But the taste is so good, it totally compensates for the color.  I suppose you can swap out some almond milk for more blueberries, but I haven't tried it.  Just don't wanna mess up a good thing, ya know?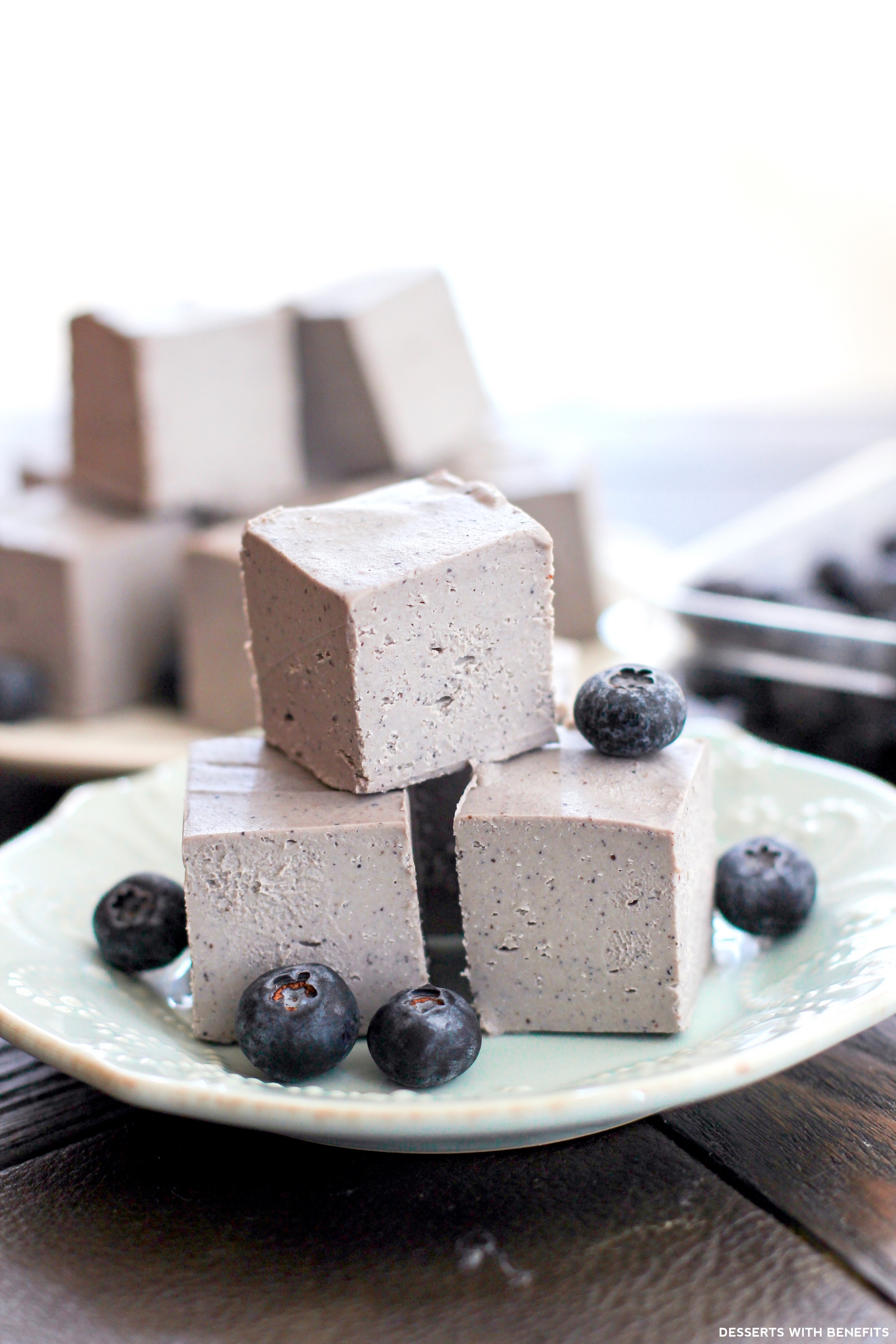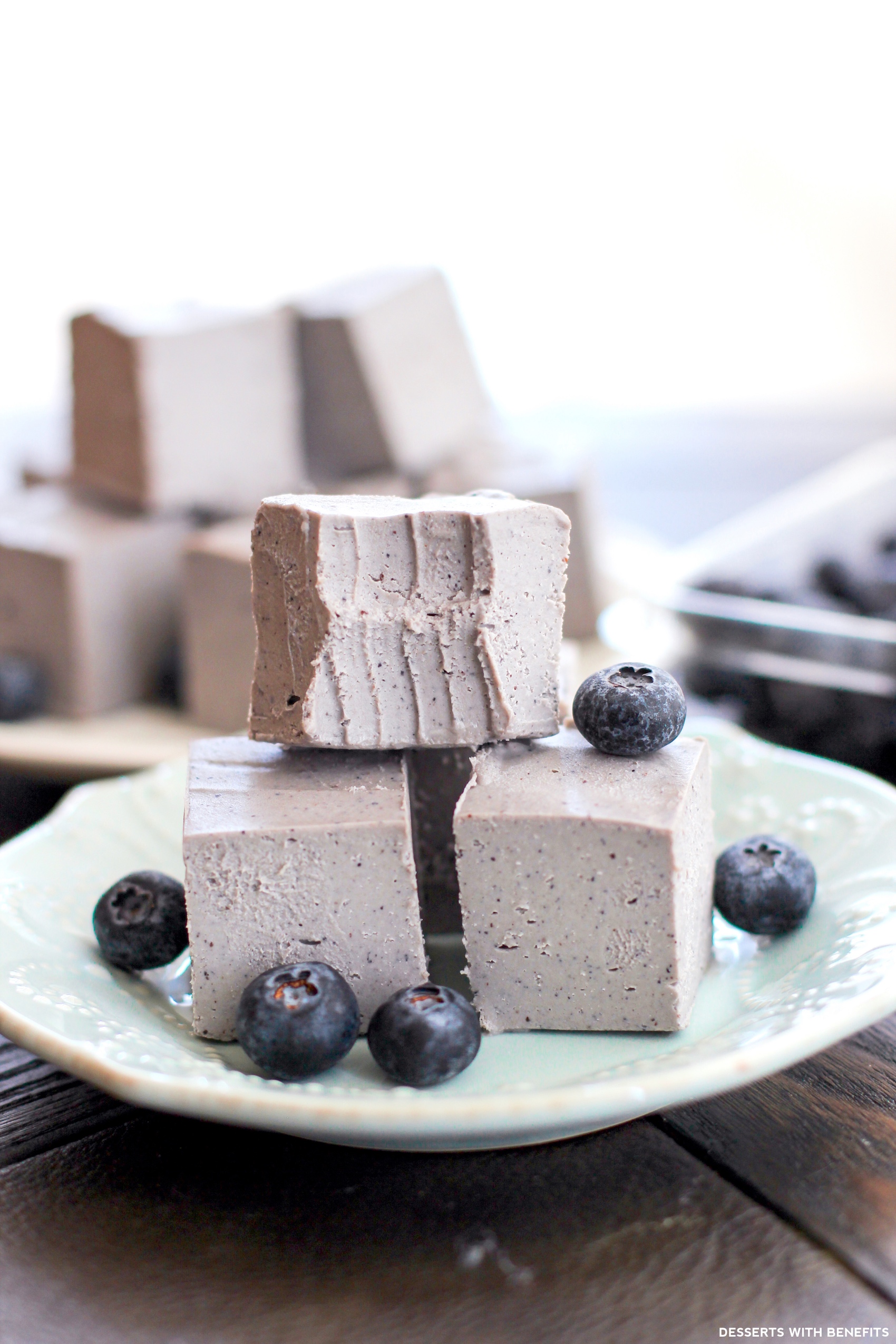 Look. At. That. Texture.
Sooooo fudgy I'm gonna dieeeee 😍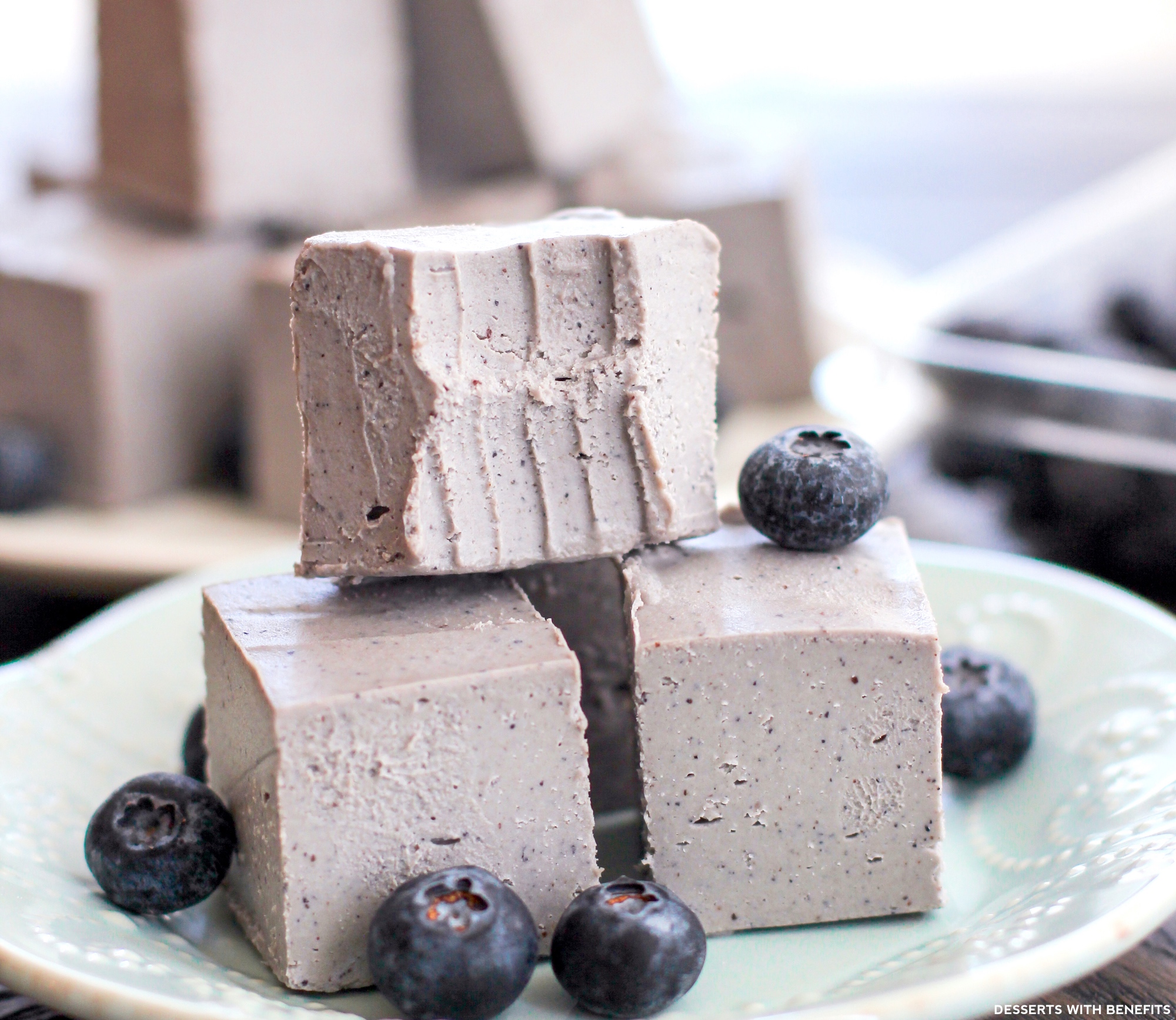 Healthy Raw Blueberry Coconut Fudge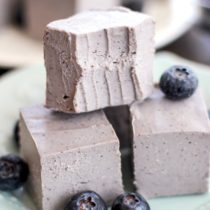 Ingredients:
Directions:
In a bowl, add the cashews, almond milk and frozen blueberries.  Cover and refrigerate overnight.
The next day, line an 8x8" brownie pan with parchment paper both ways.  Dump the entire mixture into a high-speed blender (I used my Vitamix).  Add the vanilla, stevia and salt.  Blend on high speed until completely smooth.
Pour in the melted coconut butter and blend again.
Add the protein powder and blend one last time.
Scoop the mixture into the prepared pan and spread it out.  Tap the pan on the counter a few times to help get rid of air bubbles.  Cover the pan and refrigerate overnight.  Slice, serve, and enjoy!
Here's the recipe's nutrition label:
With healthy ingredients like cashews, coconut, and blueberries, you can indulge and feel good while doing so.
I definitely don't regret eating a few pieces of this Healthy Raw Blueberry Coconut Fudge in a row  😏