Healthy Vietnamese Iced Coffee
What better way to start the new year than with COFFEE?!?  Get your caffeine fix with this sweet and creamy, Healthy Vietnamese Iced Coffee recipe made refined sugar free, fat free, low carb, and high protein!
No need for the sugary condensed milk calorie-bomb when you've got THIS magic in a cup.
I hope your first couple of days in 2017 is going SPLENDIDLY.  Maybe you're on your way home from a vacation, maybe you've already returned after visiting your family, or maybe you're like me, resting at home after a busy yet uneventful new year.  Yes, I worked at the bakery New Years Eve and New Years Day (no, I didn't watch the ball drop) from 4am-12pm.  But it wasn't too bad.  Gotta make some money before I quit my job later this month — more on this in Friday's post!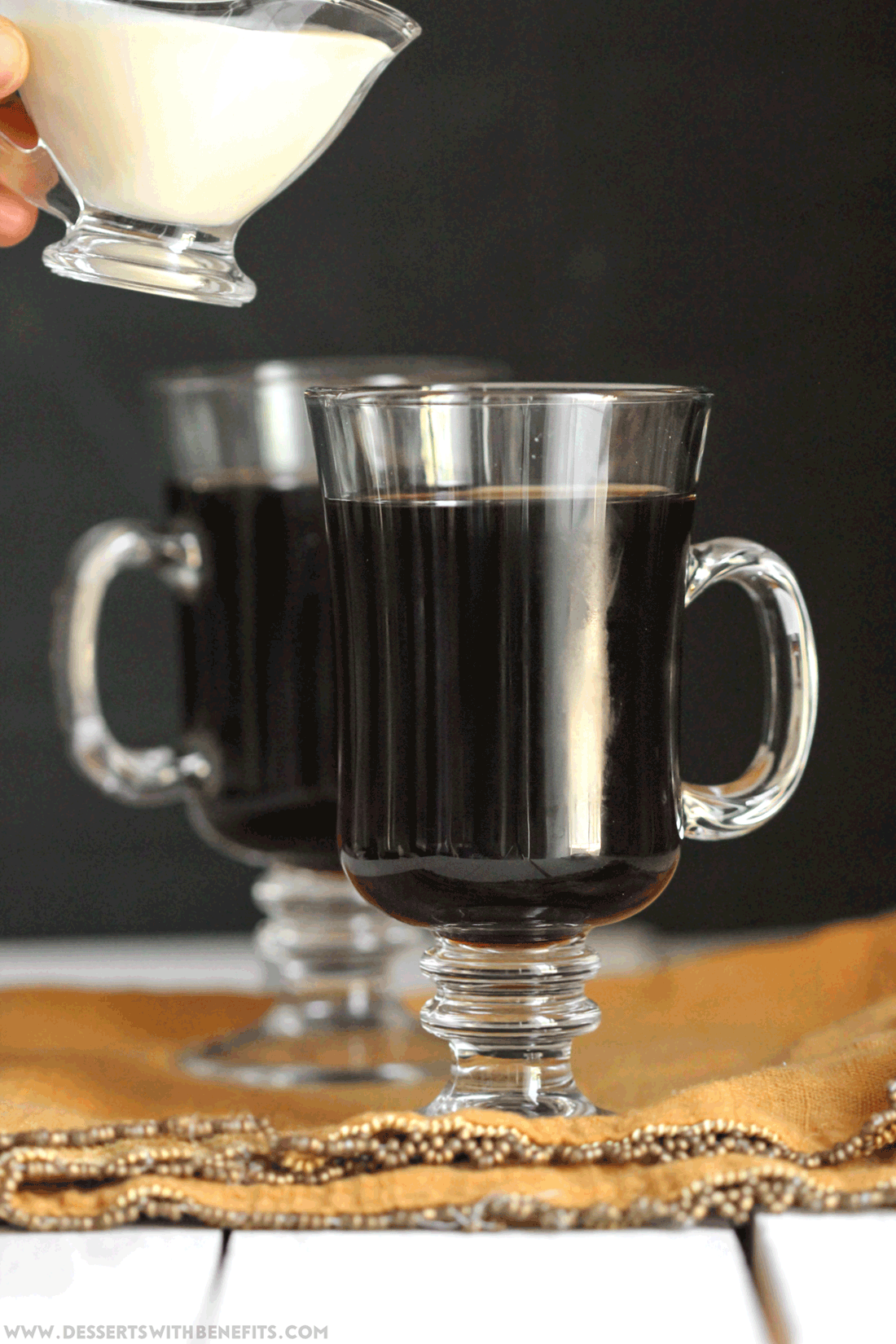 But seriously now, I think we're all in need of a sweet, caffeinated treat.  Yes??
Yes.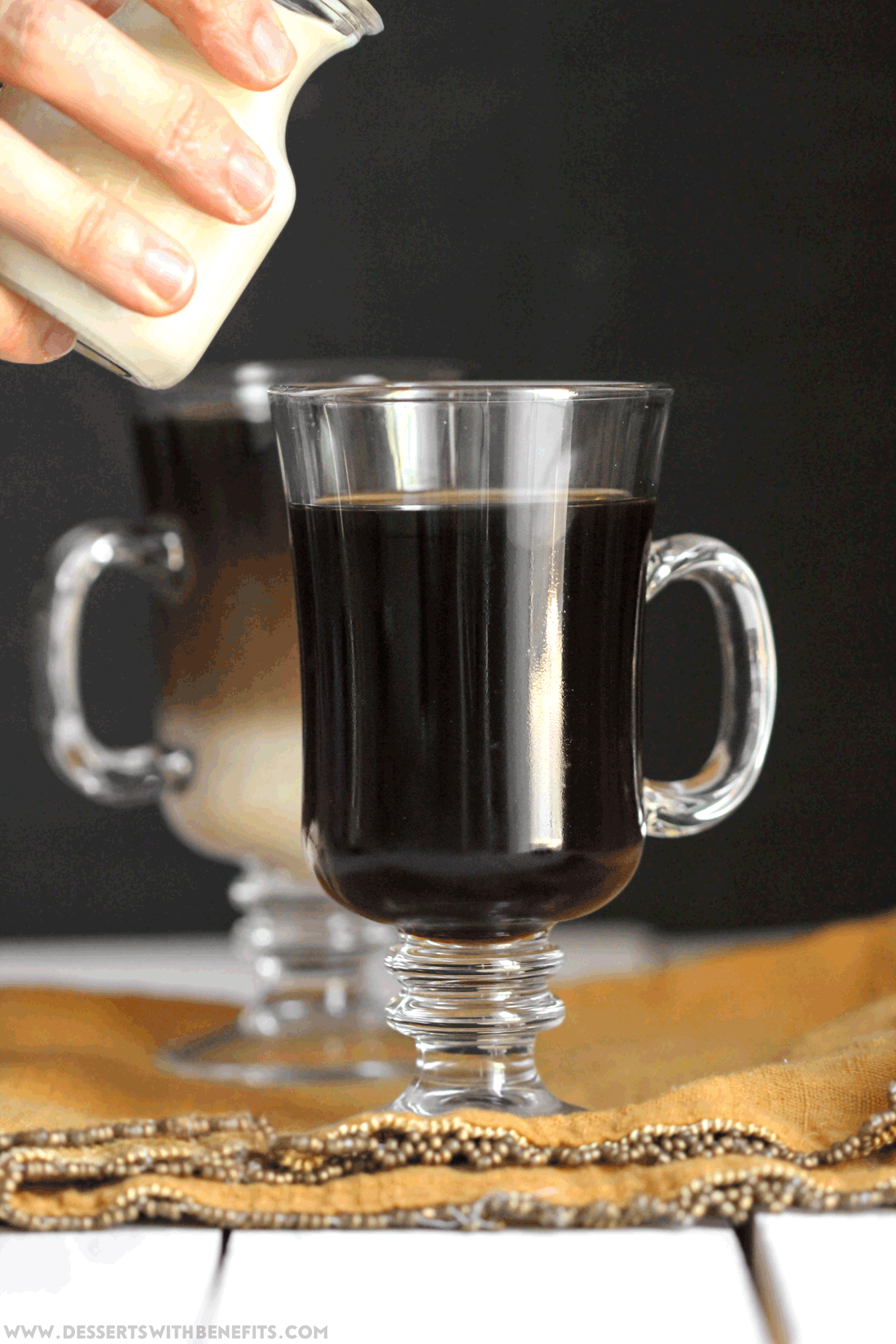 Healthy Vietnamese Iced Coffee
Prep Time: 5 minutes
Cook Time: 0 minutes
Total Time: 5 minutes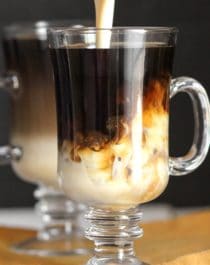 Ingredients:
2 parts Iced Coffee, brewed strong
Ice Cubes (optional)
Directions:
In a coffee mug, add the coffee and optional ice.  Pour in the condensed milk.
Stir and enjoy!
All images and text ©
.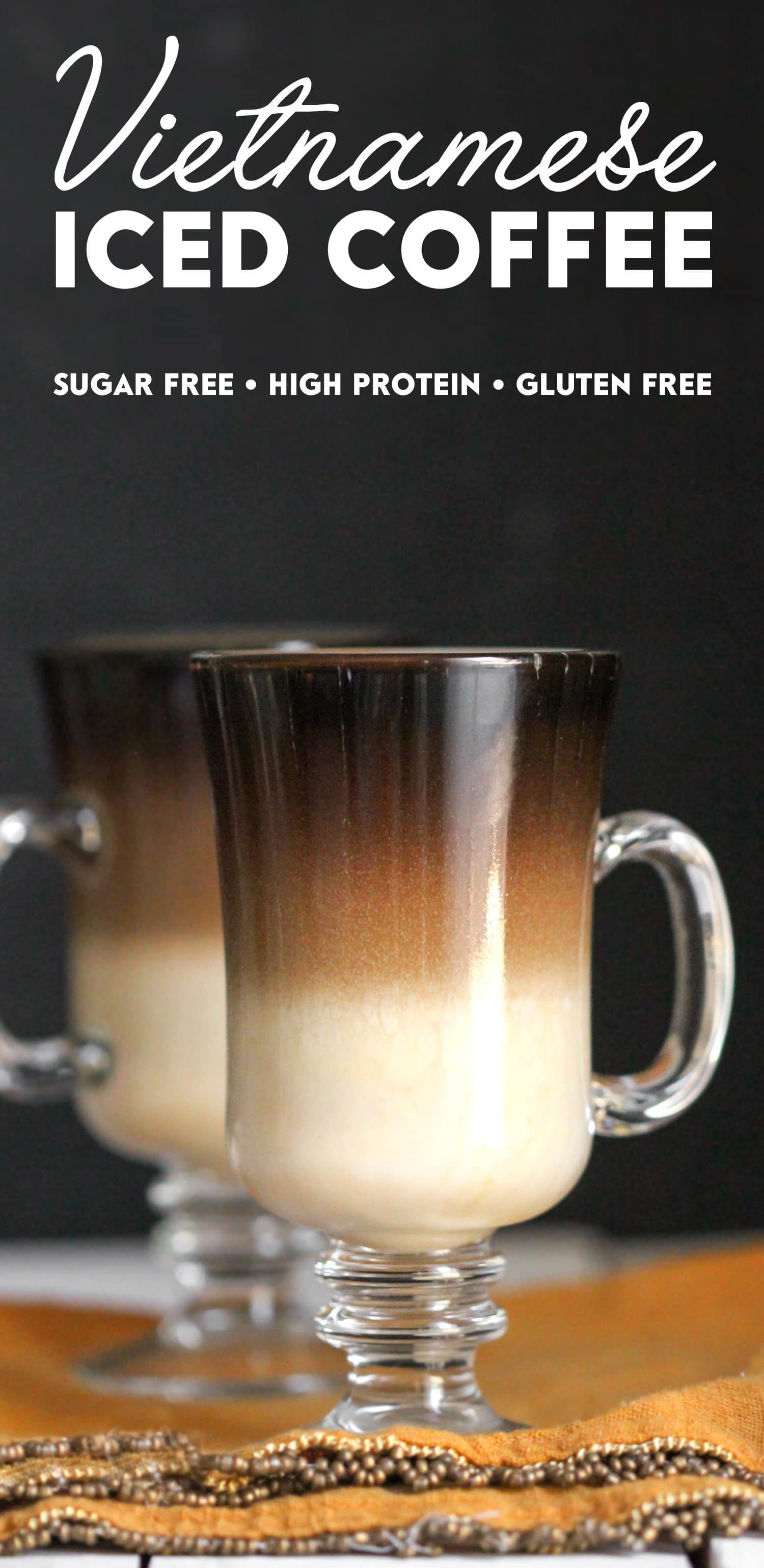 Enjoy!
.
– Jess
.