Healthy Homemade Ladyfingers
Ladyfingers are a classic cookie/biscuit that is shaped like a finger (sort of, haha).  When people hear Ladyfingers they usually think of Tiramisù or Trifles…  it's not often that people will snack on Ladyfingers alone.  Surprise, surprise, though, these Healthy Homemade Ladyfingers are not only delicious in homemade Tiramisù, but they're delicious on their own too!
These Healthy Homemade Ladyfingers aren't super dry and crunchy and crumbly like the stale, prepackaged kinds that you would find at the grocery store.  These are sweet, spongy, and full of flavor!
Oh, and another difference?  These are actually good for you too.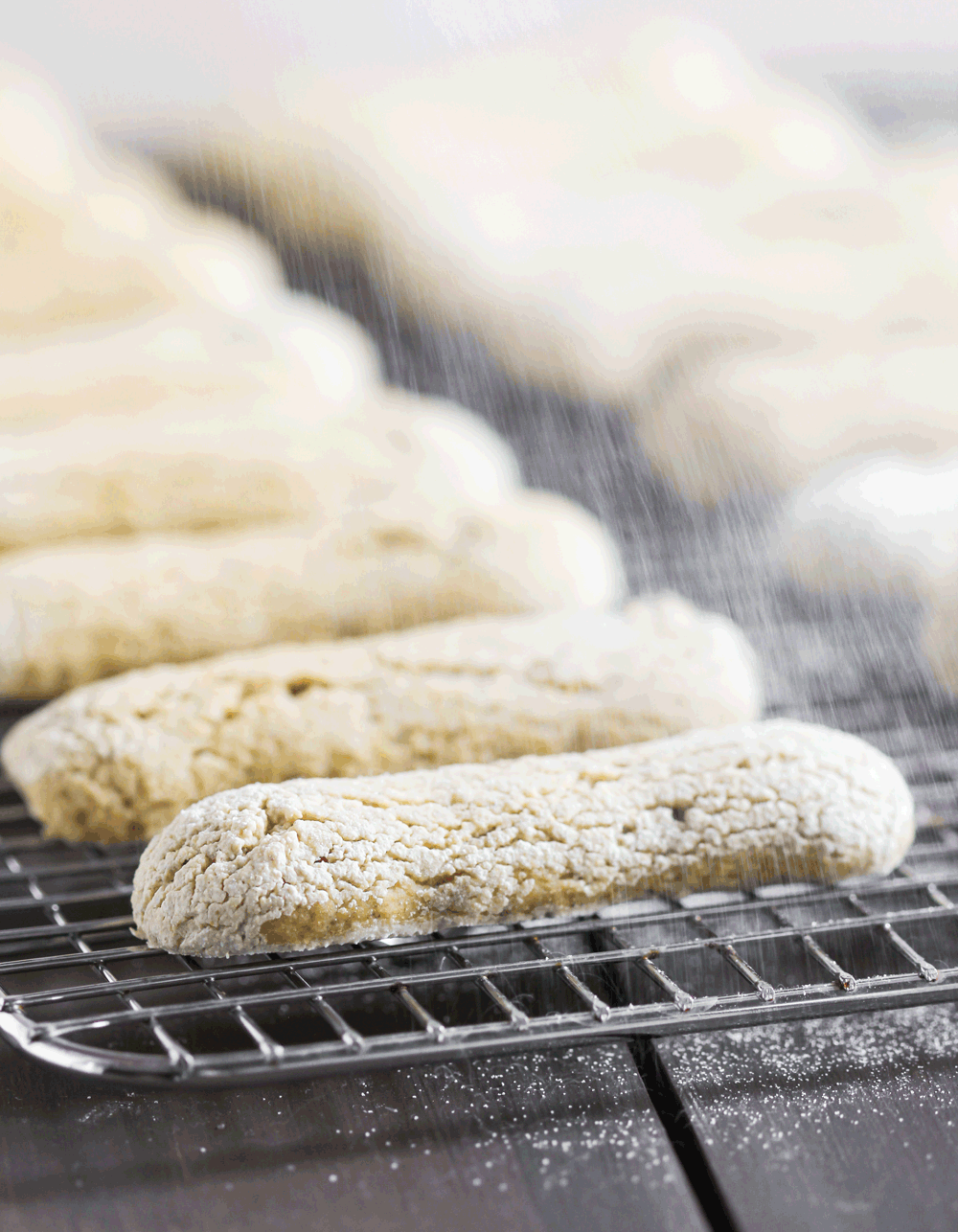 Yes, I said it.  These Homemade Ladyfingers are healthy.  I adapted this recipe off of my Soft Sugar Cookie recipe because I knew that the recipe would work successfully…  and you know how unlucky I am in the kitchen sometimes (remember how it took me 14 trials to perfect this Single-Serving Chocolate Cake?  Or how about the 9 trials it took me to perfect my Red Velvet Cake…)
*laughs awkwardly*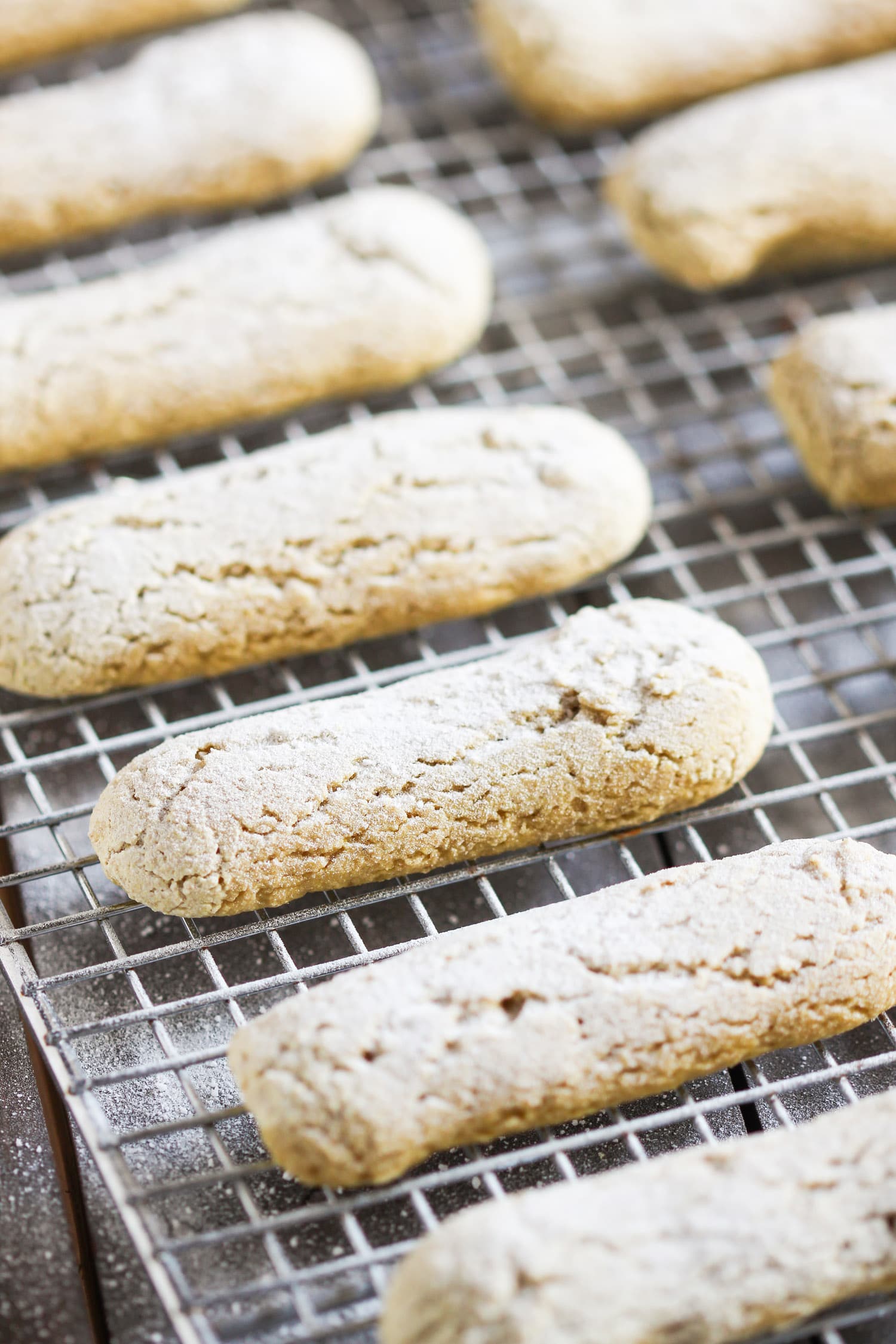 Thankfully, these Healthy Homemade Ladyfingers were a success on the first try.  They're firm on the outside, soft and spongy on the inside.  Perfect for snacking, but also perfect for layering in desserts like Trifles and Tiramisù!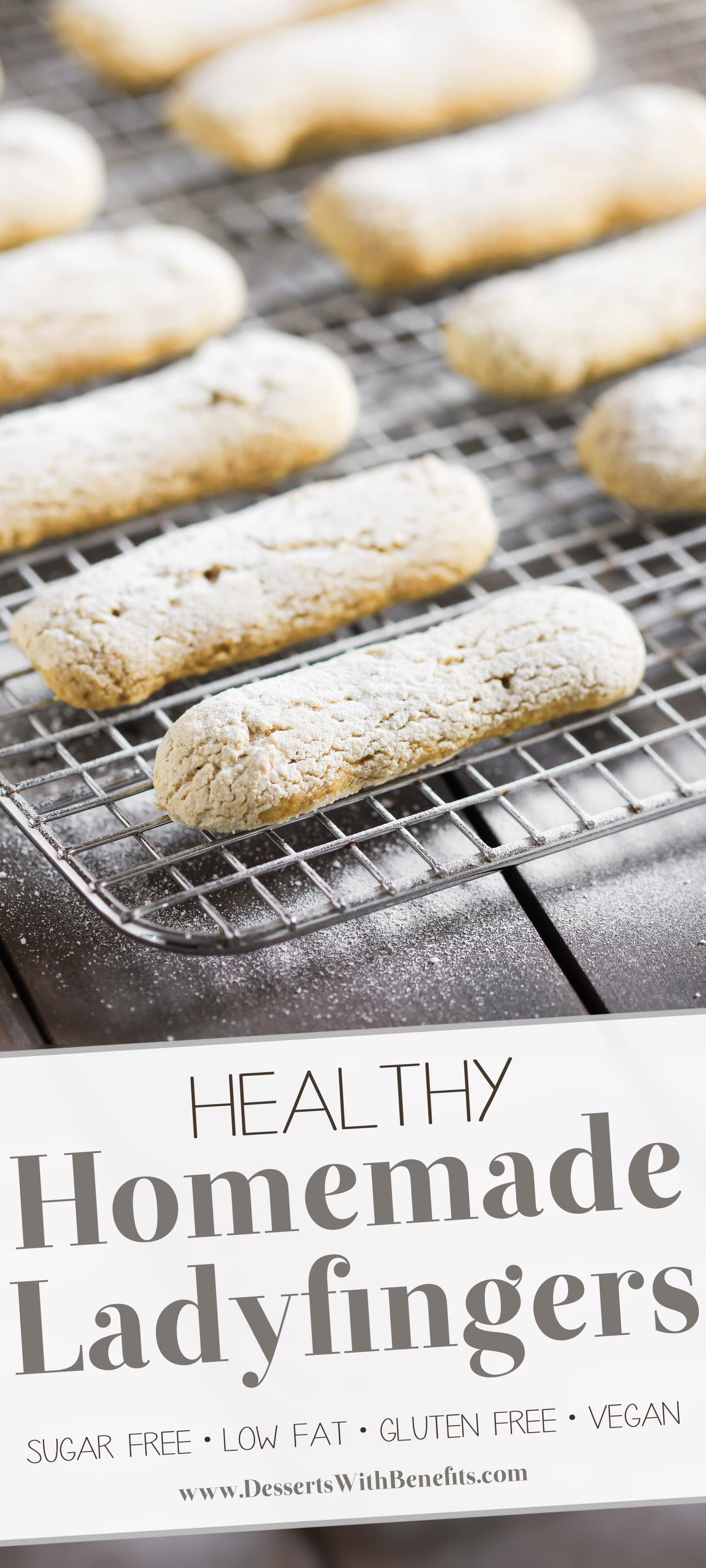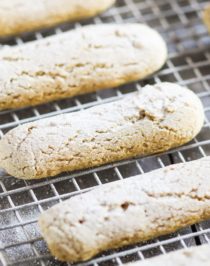 Print Recipe
Pin Recipe
Healthy Homemade Ladyfingers
These Healthy Homemade Ladyfingers are sugar free, low fat, gluten free, dairy free and vegan. Tastes better than storebought and works well in Tiramisu!
Instructions
Preheat the oven to 350 degrees Fahrenheit, line a cookie sheet with parchment paper, and prep a large pastry bag with large round tip in a tall glass for easy filling.

In a large bowl, whisk together the almond milk, erythritol, applesauce, stevia extract, and vanilla paste.

In a small bowl, whisk together the oat flour, sorghum flour, starch, baking powder, salt, xanthan gum, and turmeric. Dump over the wet ingredient and fold together until completely even.

Scoop mixture into the prepared piping bag and pipe 4″ lines onto the prepared cookie sheet. Pipe the fingers 2″ apart as they will spread a tiny bit.  Bake for ~9-10 minutes, or until the fingers are firm when tapped.

Slide ladyfingers onto a wire cooling rack, dust the fingers with powdered erythritol, and let cool completely.
Nutrition Facts
Healthy Homemade Ladyfingers
Amount Per Serving (4 ladyfingers)
Calories 180
Calories from Fat 23
% Daily Value*
Fat 2.5g4%
Sodium 260mg11%
Carbohydrates 34g11%
Protein 6g12%
Vitamin C 1.7mg2%
Calcium 150mg15%
Iron 1.8mg10%
* Percent Daily Values are based on a 2000 calorie diet.
Isn't the nutrition label above basically PROOF that these Healthy Homemade Ladyfingers are better for you than storebought?  😉
Compared to storebought, my Healthy Homemade Ladyfingers are higher in fiber, higher in protein, and whole grain and sugar free too!  That means that these will keep you fuller for longer than those processed, sugary "things" at the grocery store.
So make these.  Make these NOW!!  😉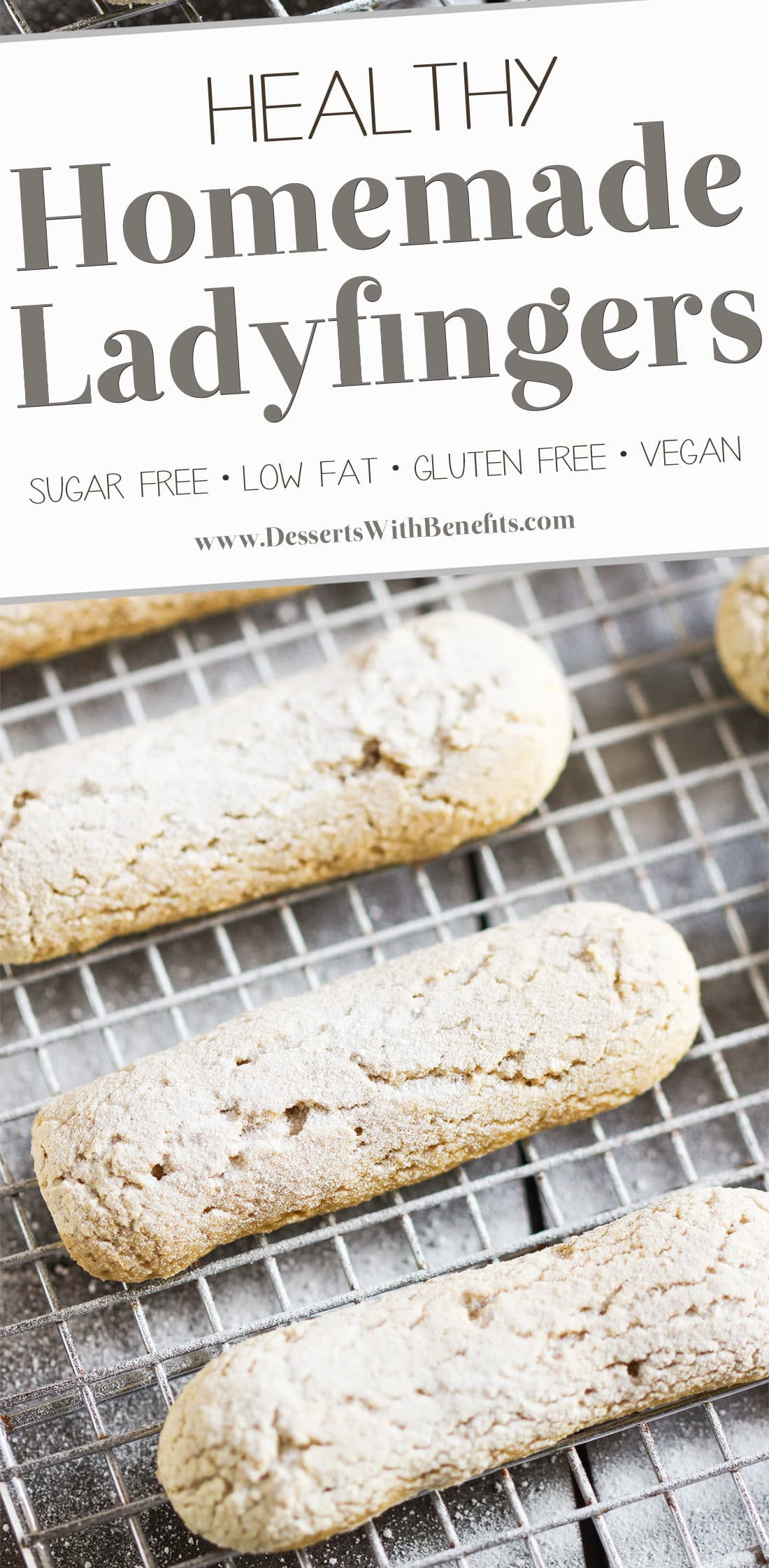 Enjoy!
.
With love and good eats,
.
– Jess
.