Healthy Nanaimo Bars
Chomp.
Chewy.  Gooey.  Messy.  Rich.  Satisfying.  Chocolatey.
That's what these Nanaimo Bars are.
I am from Canada (born and raised), but I have never actually eaten a Nanaimo Bar before these.  Supposedly they are a Canadian classic, but that's news to me!  Before moving to the United States (and discovering FoodGawker), I had never even heard of Nanaimo Bars.  I'm glad I did eventually, though!  Better late than never, I suppose.
So pardon me if these don't taste like any Nanaimo Bar you've tasted.  I tried to emulate other recipes but they all varied so drastically.  Some use nuts in the base and don't get baked while others use two sticks of butter and are baked until firm.  Some fillings use cream cheese while others fillings use cups and cups of powdered sugar.  Some prefer a thin layer of chocolate to top it off while others prefer dense, thick layers (like I do… clearly!).  But I tried my best.  And they are delicious.
They are soft and chewy, despite the fact that I ate them cold, straight out of the fridge.  I think it was the coconut butter.  There is something very warm and comforting about these Nanaimo Bars.  I think it's because of their large size and substantial height.  Or maybe it's because of their seemingly endless supply of chocolate…  I was shocked at how the flavors went so well together.  The cluster of ingredients that didn't seem to match very well, surprisingly did.  Who woulda thought that "graham crackers," coconut, vanilla custard and chocolate would go well together?
As you can see, the middle layer is soft and gooey (despite this, it never "leaked out," it stayed in the bar).  I was aiming at creating more of a "fondant" but that didn't turn out too well… it came out more like a thick (yet tasty), toffee-like paste.  My goal was to make these reduced sugar, that is why I didn't go with my classic fondant recipe, but you are more than welcome to use that fondant instead of the filling recipe provided below if you want more of a classic Nanaimo Bar feel.  Either way, they are gonna taste great when you make them!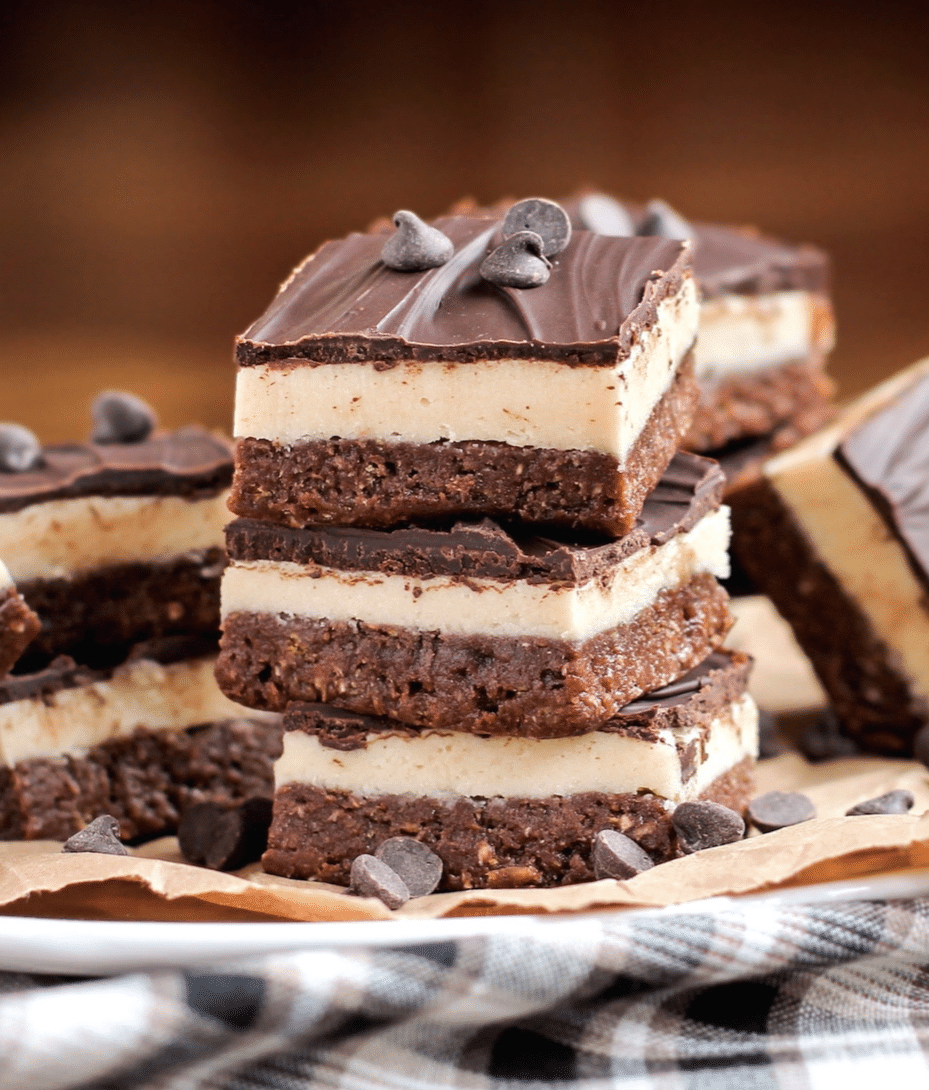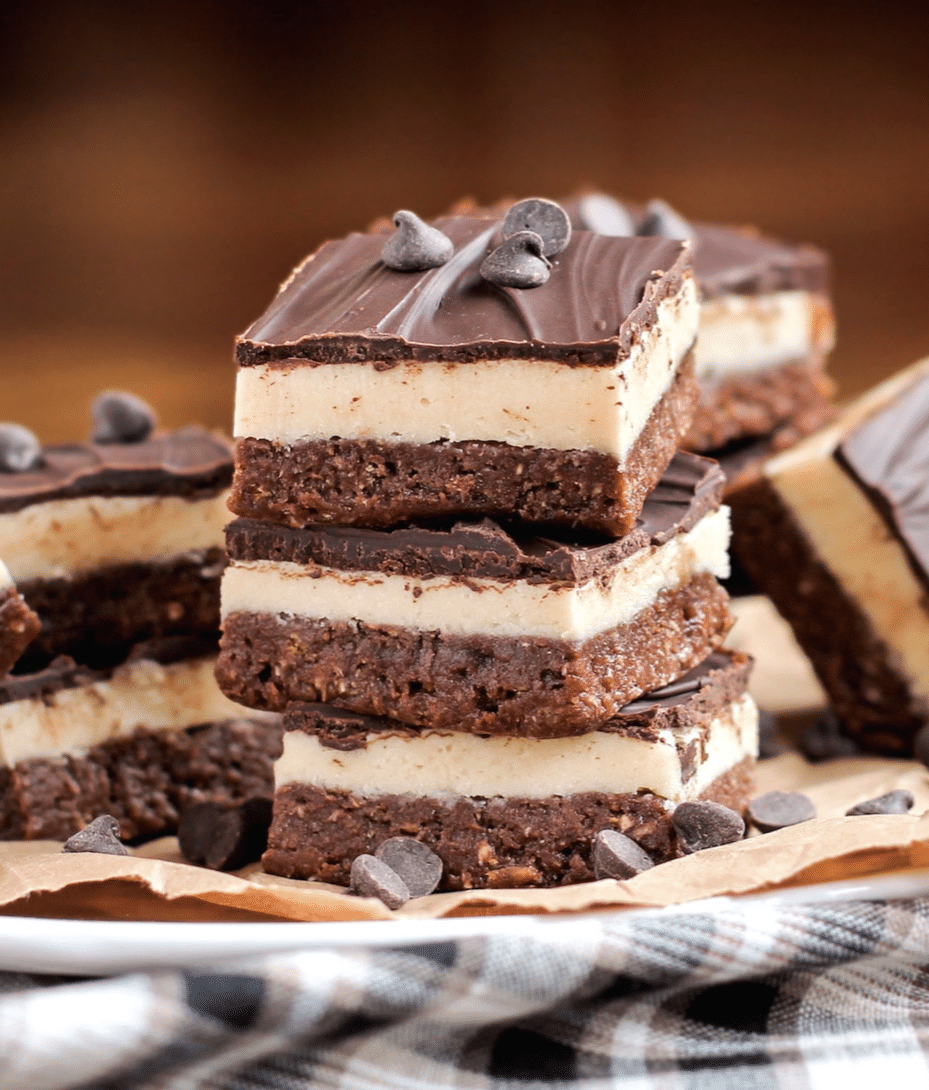 Healthy Nanaimo Bars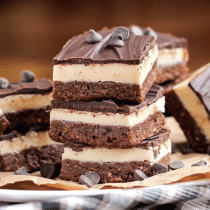 Ingredients:
Graham Crackers (recipe also in the cookbook)
Chocolate Whey Protein Powder
Vanilla Whey Protein Powder
Reduced Fat Unsweetened Shredded Coconut
Unsweetened Natural Cocoa Powder
Salt
Raw Coconut Butter
Unsweetened Vanilla Almond Milk
Vanilla Extract
Natural Butter Flavor
Liquid Stevia Extract
Powdered Erythritol
No-Sugar-Added Dark Chocolate Baking Chips
Directions:
Notes:
I originally wasn't going to share the recipe here because I worked so incredibly hard on publishing 
Naughty or Nice
.  But, I understand not having a recipe here can be frustrating.  So, I'll meet you halfway...  how does that sound?  I'll show you all the ingredients I use in the recipe.  That way, you can determine on your own whether or not the cookbook is for you!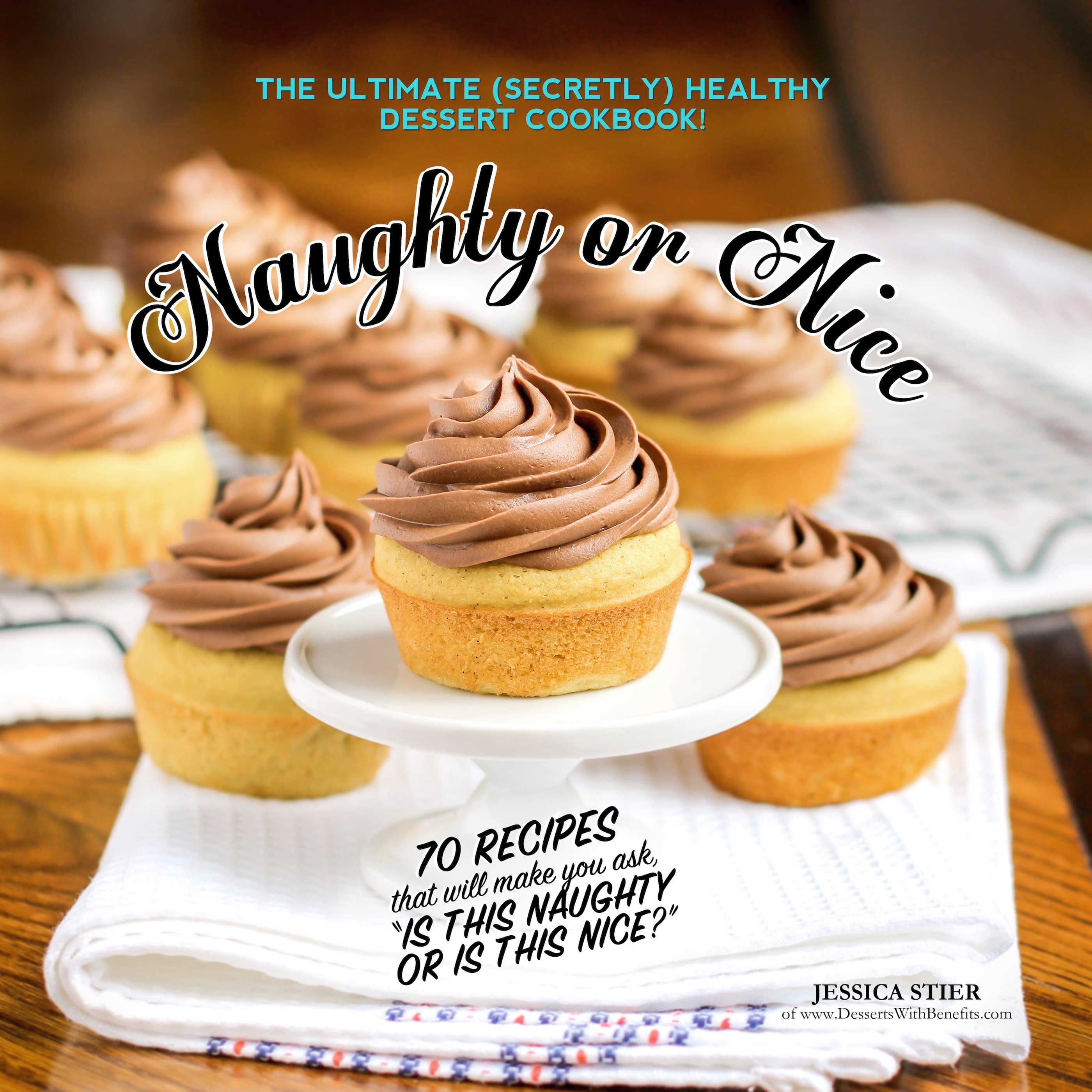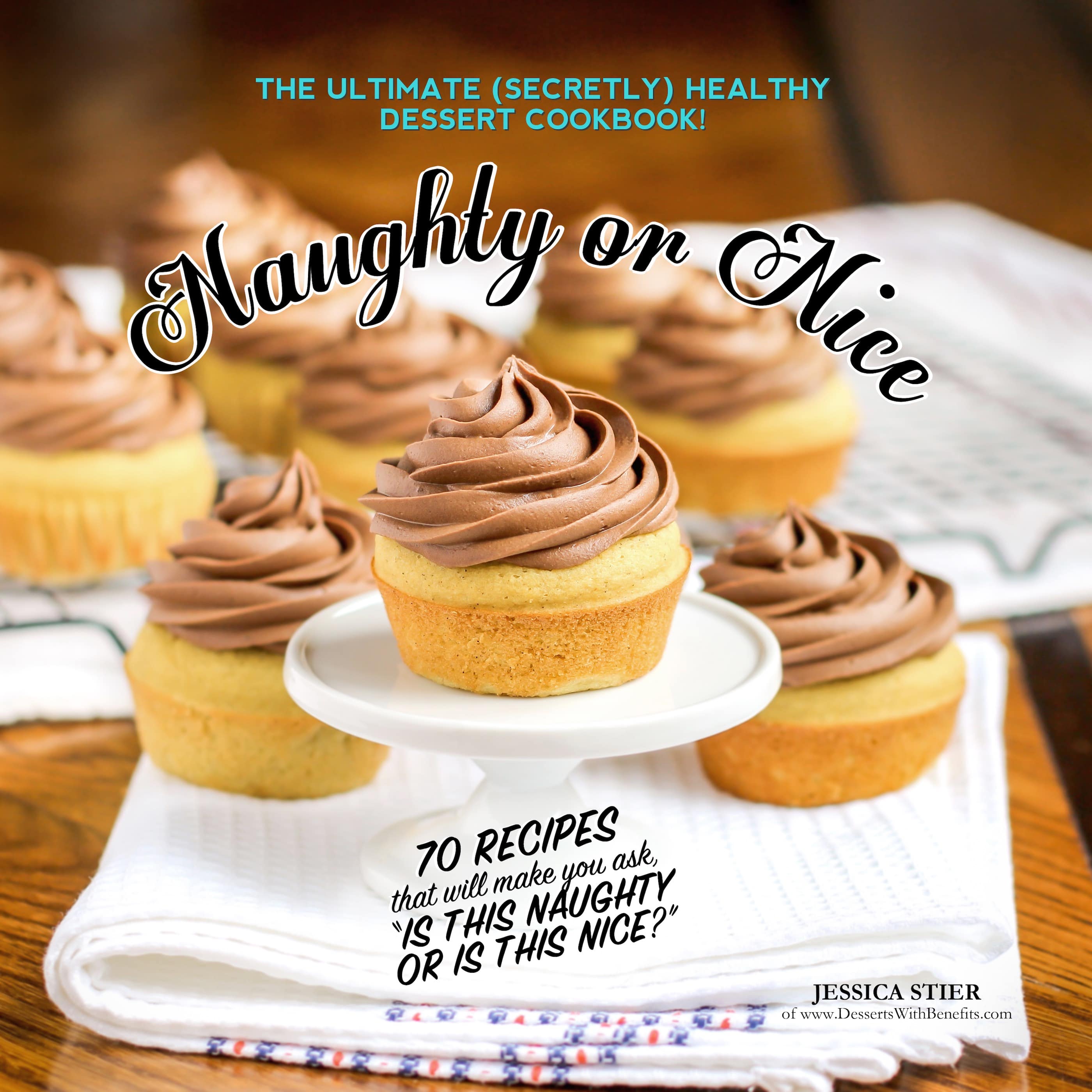 Get your copy from Amazon here!