Healthy Peach Curd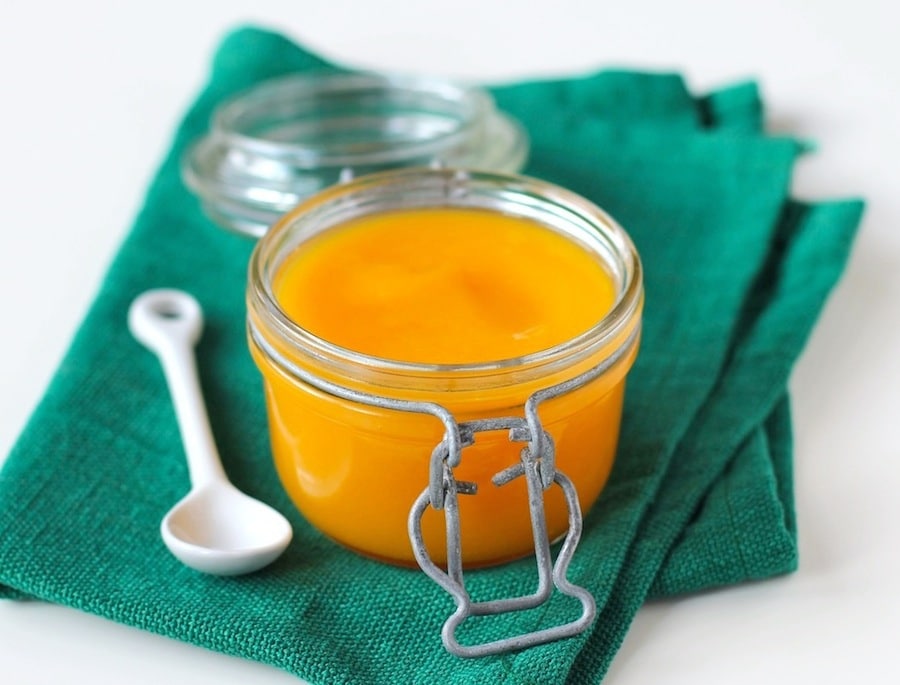 I saw this recipe for Peach Curd ages ago but finally got around to making it.  About time!  But that's what happens when you have nearly 100 recipes on your "To Make" list.
When I set out to (finally) make the recipe I dropped by the grocery store to buy some fresh peaches, only to find out that every single one of them were rock hard and totally not ready for use.  But I really wanted to make a batch, so I just bought canned peaches (in 100% juice) and it worked out just perfectly!
Look at how smooth and creamy it is.  I could eat this straight up.
This is perfect for toast, pancakes, waffles, your finger a topping for homemade vanilla bean ice cream or even an addition to fruit smoothies.  The possibilities are endless.  Make this incredibly easy recipe and the entire batch will be gone before you know it!  That's no problem though, it's fat free, sugar free and 100% healthy  🙂
Healthy Peach Curd (fat free, sugar free & vegan!)
Ingredients
Instructions
Drain the canned peaches and add to a blender along with the lemon juice. Puree until smooth (should equal 1 cup)
In a small pot, whisk together the erythritol and starch. Pour in the peach puree and whisk together. Place over medium heat, whisking constantly, until it simmers and thickens up quite a bit (about 7-13 minutes)
Pour into a pretty jar, let cool to room temperature, then refrigerate.
Notes
*You can use fresh peaches instead of canned if you like. Just peel them and dice them and measure 1 heaped cup!
This recipe is: no bake, fat free, sugar free, gluten free, vegan!
Recipe adapted from: Chocolate Moosey
https://dessertswithbenefits.com/peach-curd/
www.DessertsWithBenefits.com
Isn't this the perfect recipe for peach lovers??
This Healthy Peach Curd isn't as tangy as Lemon Curd but it's just as flavorful!