Healthy Quintuple Chocolate Cake
Wait, what?  It's been two years since my first post ever?  I feel like my first blogiversary was just a few months ago…  I'm floored.  Happy 2nd birthday bloggy woggy!  Let's celebrate with this Healthy Quintuple Chocolate Cake!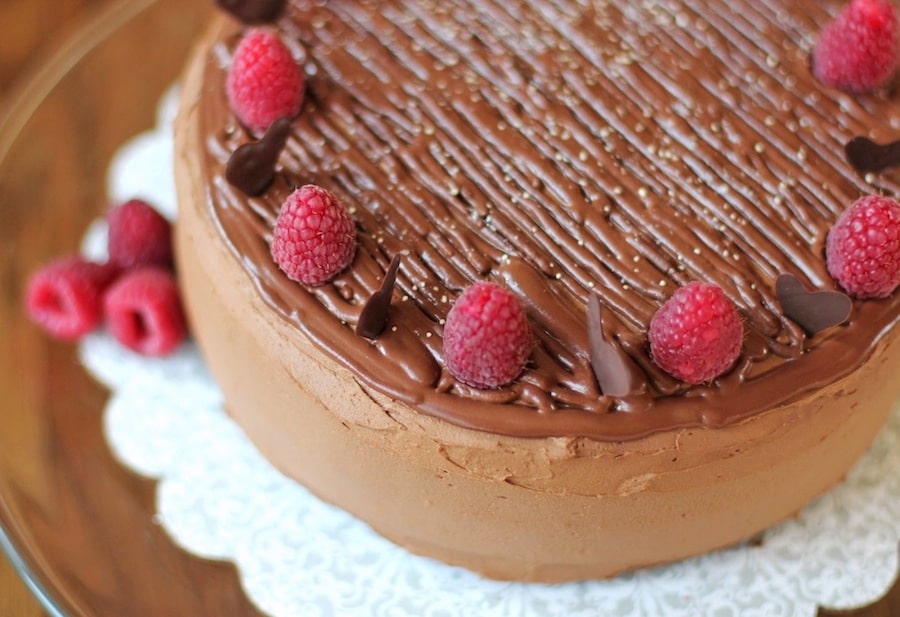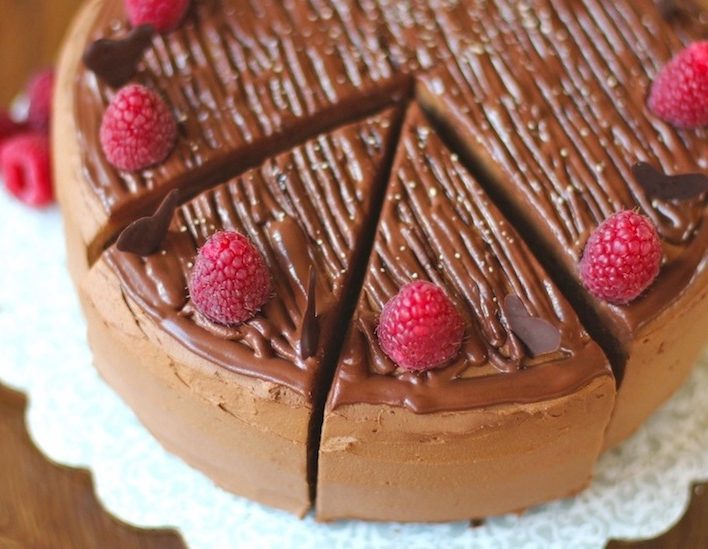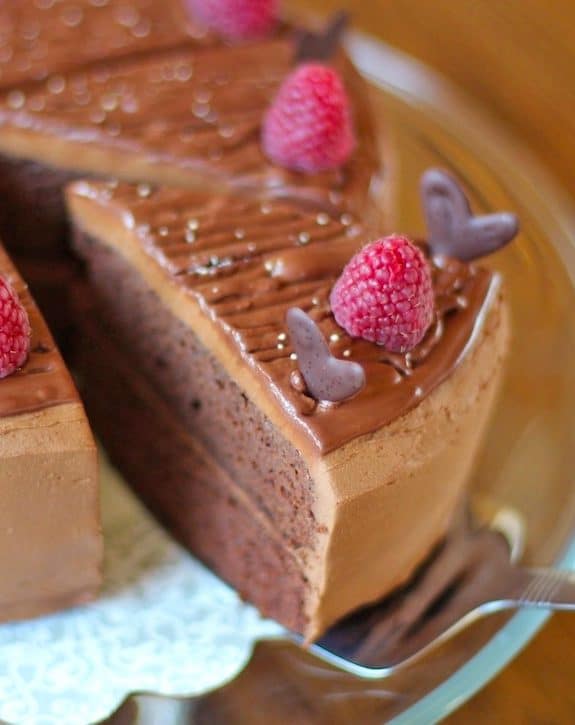 Nothing like a decadent QUINTUPLE chocolate cake to celebrate today's awesomeness (no, not because it's 420, that was just a fluke I swear).
Here I am, 229 posts later, eating one of the best chocolate cakes of my life.
Why?  It's incredibly decadent with five sources of chocolate.  Don't you dare forget to include those itty bitty chocolate hearts  🙂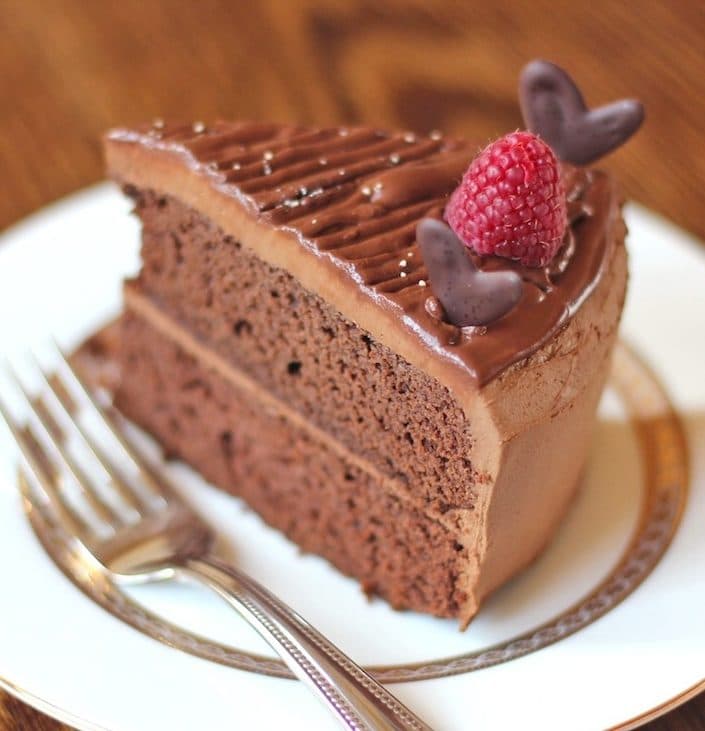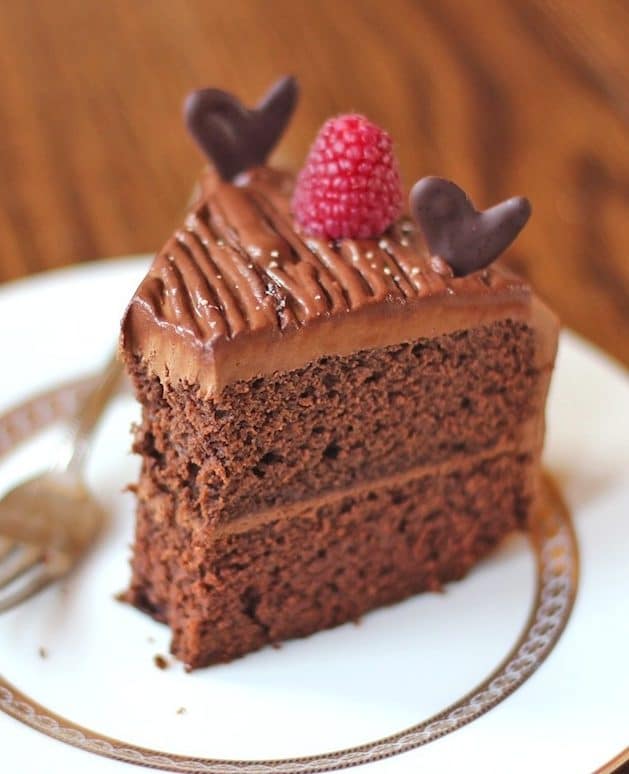 This cake is super moist, super decadent, and it goes without saying, it's chocolatey.  You would never know this cake is good for you, it's high in fiber and protein so it will fill you up after one slice (while the typical unhealthy chocolate cake will take us about four slices to feel full!).  Yes, I'm serious!
---
RECIPE HAS MOVED!
Click HERE for the new and improved recipe!
---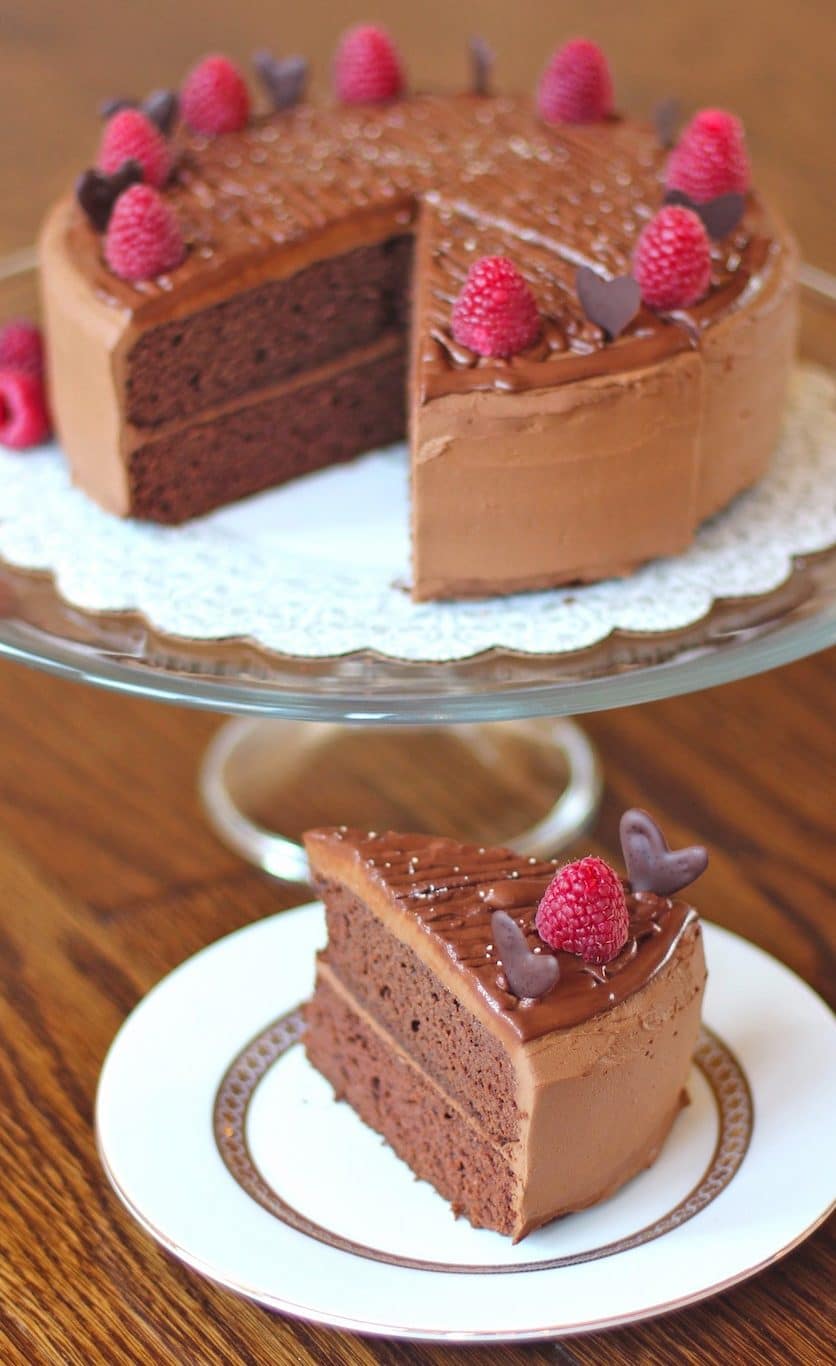 I've got plenty more amazing recipes to come — from homemade protein bars to cookies and cakes to even ice cream! — so stay tuned and find me on Facebook, follow me on Instagram, connect with me on Pinterest, or leave a comment below!  You have no idea how happy you all make me  🙂
.
With love and good eats,
.
– Jess
.