Healthy Classic Cheesecake
Just like how I developed a liking for the taste of dark chocolate after my milk-chocolate-obsessed childhood, I developed a liking love for cheesecake.  I used to hate the creamy texture and tangy flavor of cheesecake…  I preferred all things baked such as cakes, cupcakes and cookies.  I also preferred all things chocolate.  But I've changed and for the better  

I now crave cheesecake just as much as I crave cake.  Probably because now I know that cheesecake can actually be healthy.
Scratch that.
I'm probably infatuated with cheesecake because it can be healthy and balanced and taste oh my goodness ahhhmazing.  I'm sorry, I'm just a little cheesecake happy right now.  Aka, picture me with cheesecake all over my face……
I am so pleased with the result of this dessert, and apparently so is everyone else I shared it with.  Two bites later, I regretted sharing it at all…  because I kinda wanted it all to myself…
This is a simple, yet satisfyingly indulgent dessert that doesn't need any frills to please, all it needs is a crust, a filling and fruit topping!  My mother, a cheesecake hoarder/maniac fanatic, even said this tasted like real cheesecake:
"It has the perfect level of sweetness, a slight tang, and rich and creamy texture."  -Momma
Everything a cheesecake should have!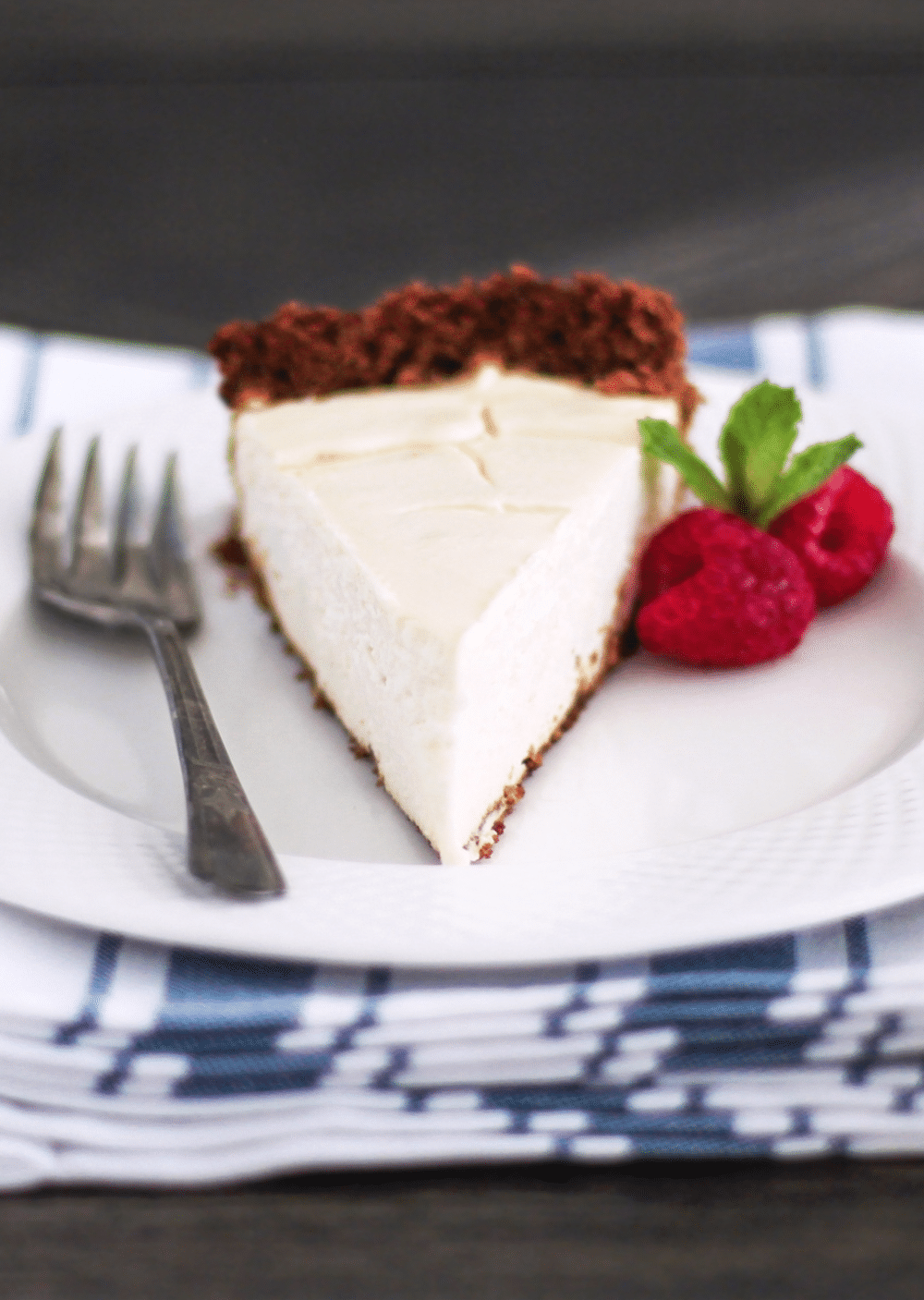 .
With 70 secretly healthy dessert recipes, full-color pages and photos for every recipe, you'll soon discover what heaven feels like.  See this page for more information on the book, including the Table of Contents, some sneak peaks, and sample images.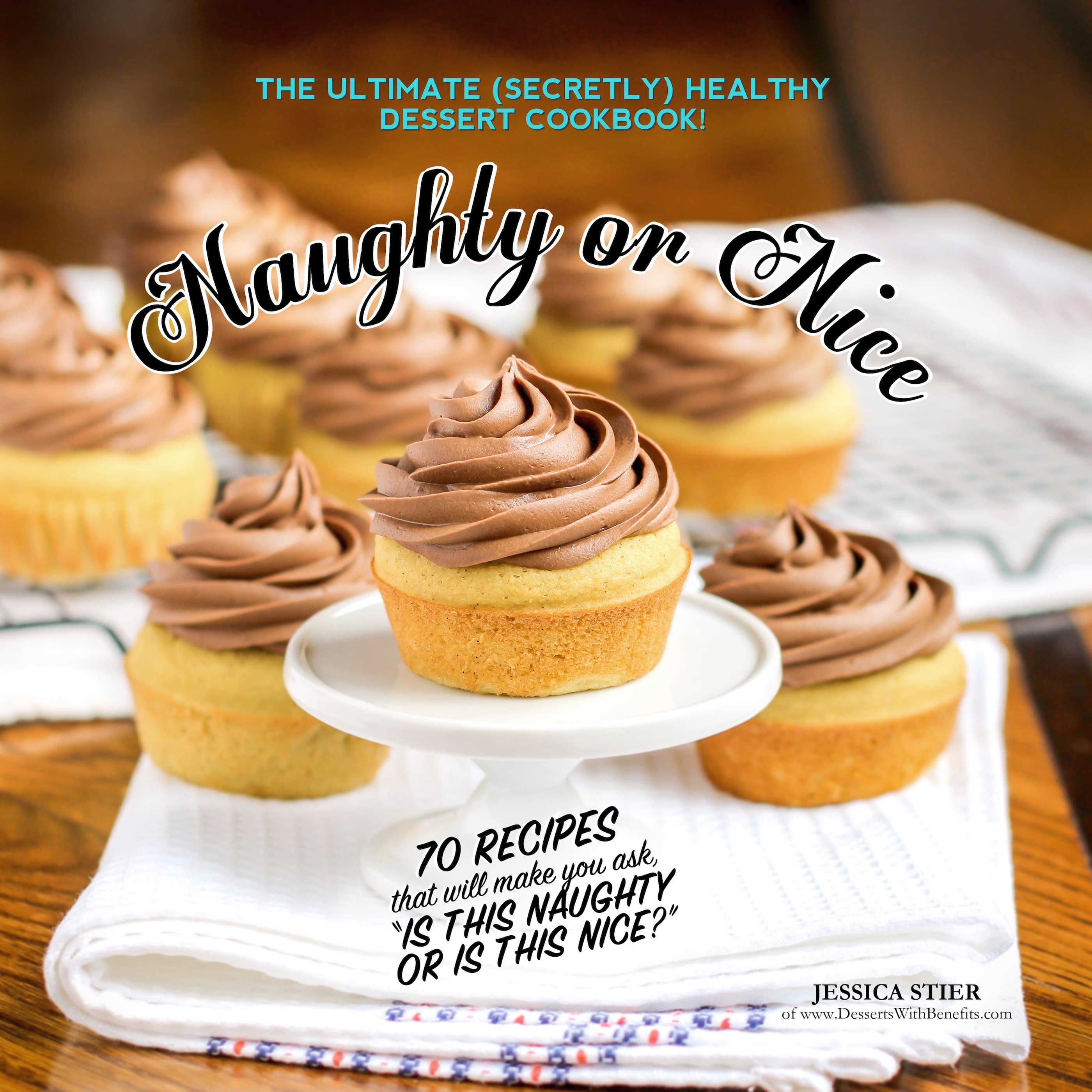 Get your copy from Amazon here!