Healthy Cinnamon Roll Syrup
This Healthy Cinnamon Roll Syrup has all the flavor of cinnamon rolls but in liquid form and without all the butter and sugar!
Perfect as an apple dip, drizzled over pancakes, waffles, oatmeal, yogurt, vanilla fro yo, and more!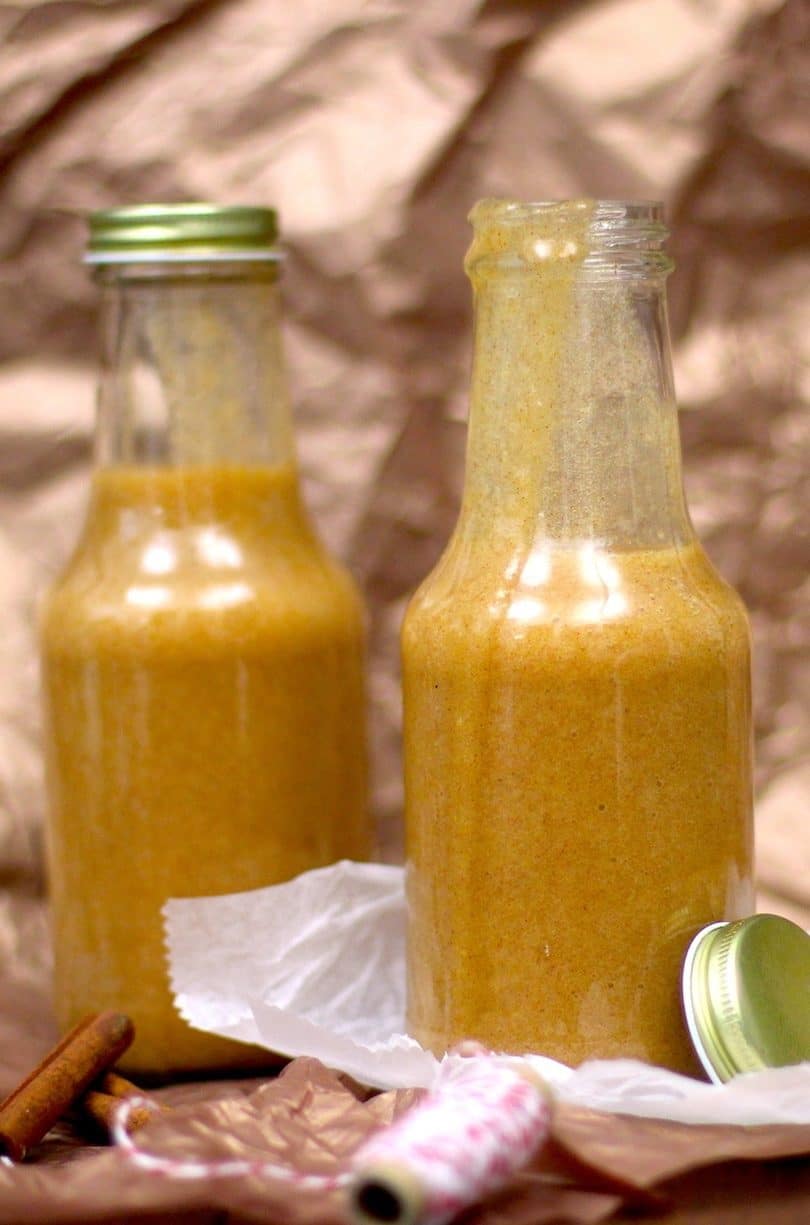 After making another batch of my Healthy Homemade Maple Syrup I had to keep going…  I couldn't stop!  I wanted more of that syrupy goodness in my life.  Much more.  But why stop at just the maple flavor?
Cinnamon Rolls sounded pretty darn good, so I made a syrup that both smelled and tasted like that familiar weekend breakfast treat.  Soft and doughy and buttery and cinnamon-y and rich and decadent…  mmmm, I'm dying for a bite of my Healthy Cinnamon Rolls right now!
But because I'm too impatient to wait for two and a half hours of dough proofing time, and while I'm too busy to patiently roll out a rectangle of yeasty doughy goodness, I can make this Healthy Cinnamon Roll Syrup instead.  It's like a cinnamon roll you can pour all over yourself your breakfast or dessert!
Yes, I said breakfast, because that's how healthy this easy 5-ingredient syrup is — it's sugar free, fat free, gluten free and vegan!  Oh, and it's only 5 calories per tablespoon.  BOOYAH!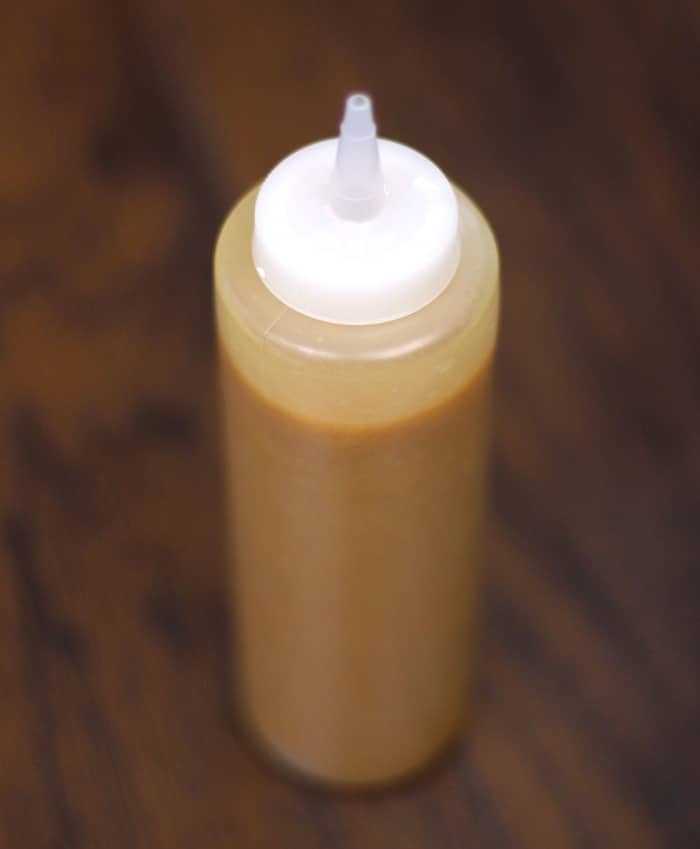 So put that syrup in a squeeze bottle and pour that shizz over everything you eat.
Like apples, for instance…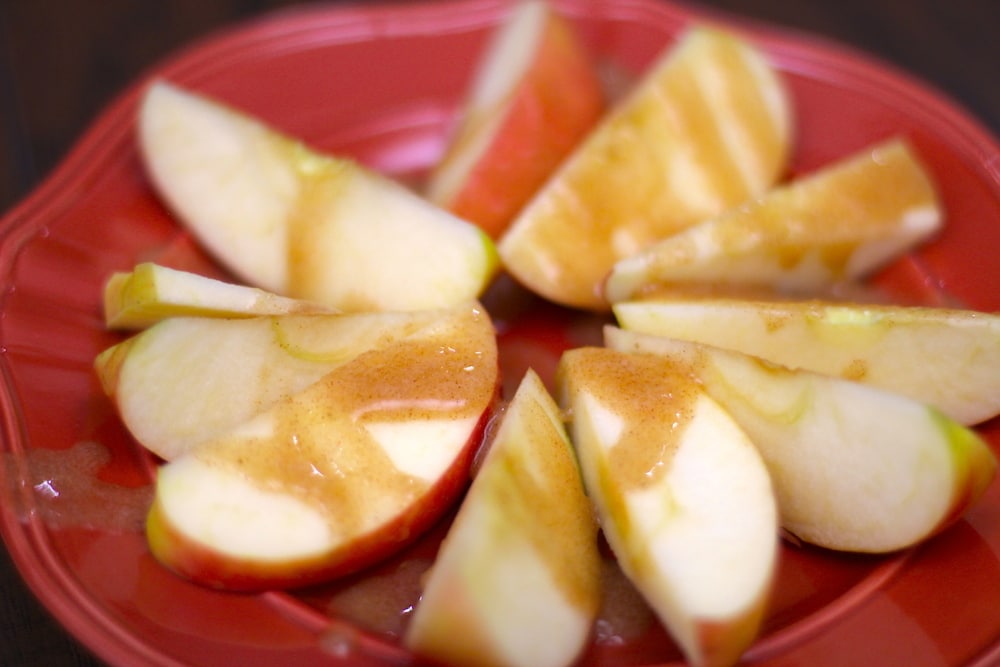 Healthy Cinnamon Roll Syrup
Prep Time: 10 minutes
Cook Time: 0 minutes
Total Time: 10 minutes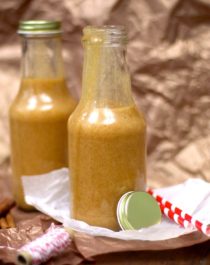 Calories per serving: 20
Ingredients:
Directions:
Add all of the ingredients to a blender and puree until smooth and even. Give it a taste and add more stevia/flavoring if you like.
Pour into serving bottles and refrigerate to store.
All images and text ©
.
.
For comparison, here is the nutrition label for Cinnabon's Cinnamon Roll Flavored Syrup.
WOW, okay…  where do I begin?  First off, a measly ¼ cup of Cinnabon's syrup has 250 calories and 63g carbs.  That's like a sugar rush, a sugar crash and every horrible feeling possible packaged in a little bottle.  Their ingredient list only gets worse:
Corn Syrup, Invert Sugar, Caramel Color, Salt, Potassium Sorbate (preservative), Natural Flavors.
Basically, sugar, sugar and more sugar with a hint of preservatives.  Yum!
That was sarcasm.
So make this Healthy Cinnamon Roll Syrup today.  It's all natural, sugar free, super easy to make and you can feel good about using it!
.
With love and good eats,
.
– Jess
.